Last Updated on February 15, 2023 by Celeste.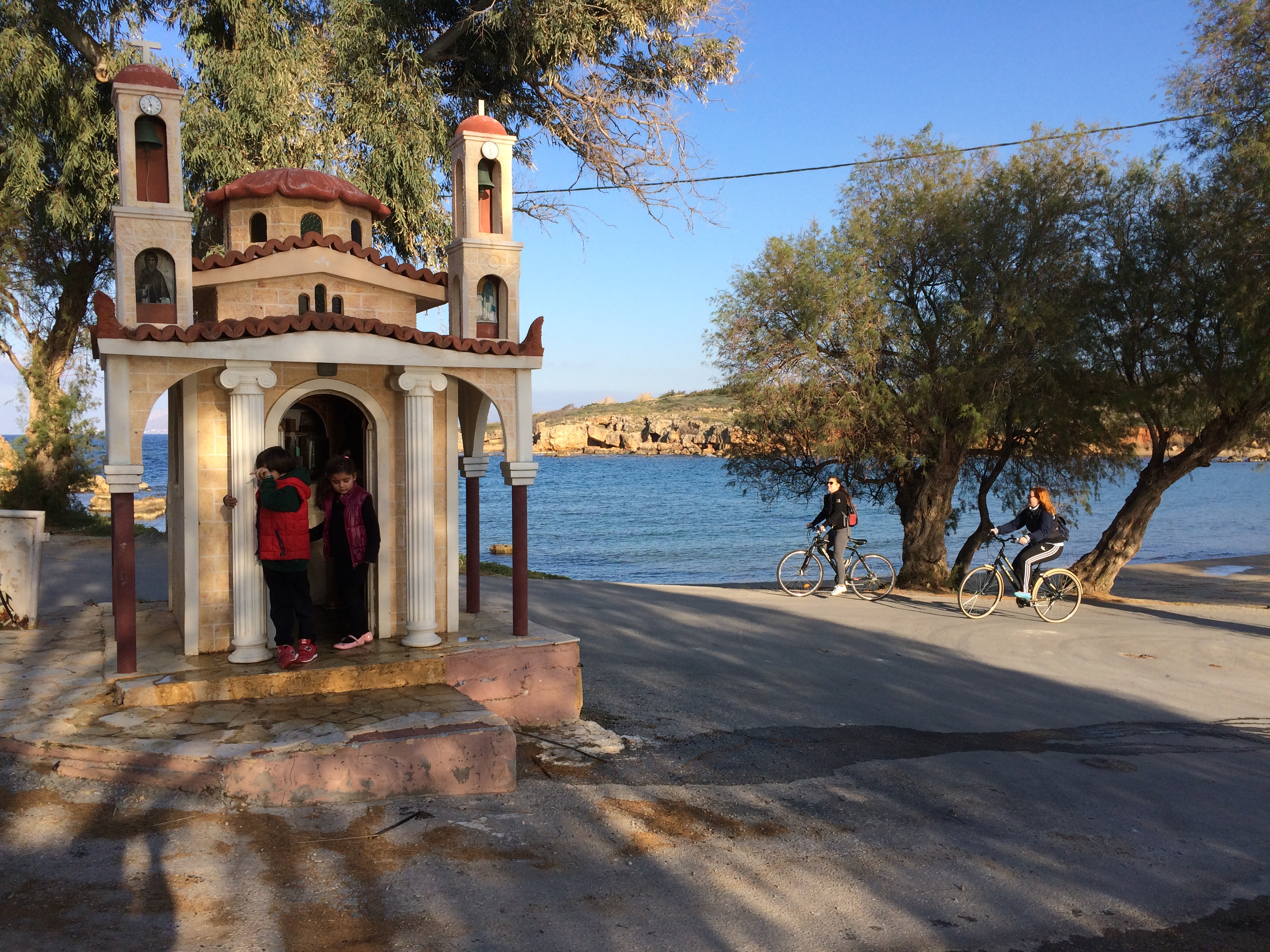 I live in Agii. Apostoli Chania. We are blessed to be living in such a beautiful and big place, as we never get bored, and kids start to get familiar with traveling and distances. Throughout the year, there's a vast amount of choices to make as our island is very big but first things first!
Our neighborhood Agii Apostoli Chania is within a short distance of 4km from the town of Chania. It lies in the beautiful area of Ag.Apostoloi. Nature in Agii Apostoli Chania is unique. A beautiful complex of sandy beaches where people tend to swim throughout the year, a beautiful pine forest where we love to do our walking, skating or nature observation.A playground for the children is located next to an open gym so the whole family can benefit from the visit!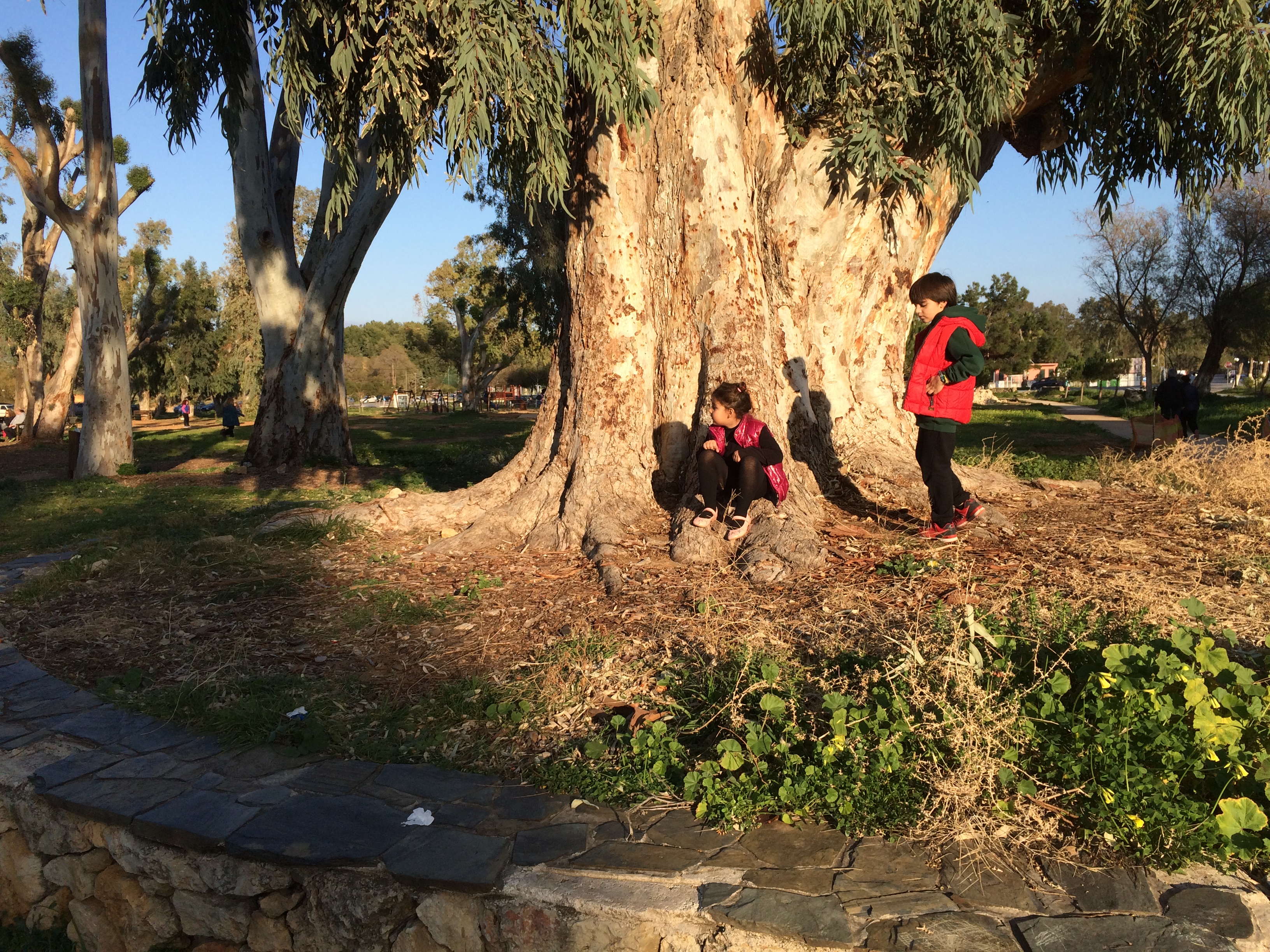 It is very challenging and embarrassing at times as kids tend to ask too many questions so I need
to have Google handy. I'm never sure about the life expectancy of the pine trees or the number of ants in the specific nest.
Let us not talk about how many people swim today in Agii Apostoli Chania, in the winter maybe you can count them but in the summer it's more than a task. Caves, ruins and different paths to follow-all safe- are there to add extra mystery to your day if you feel like it!
The area is named after the chapel of Ag. Apostoloi Chania which is located on top of the hill, where the view is breathtaking and lots of events and ceremonies take place especially during the summer.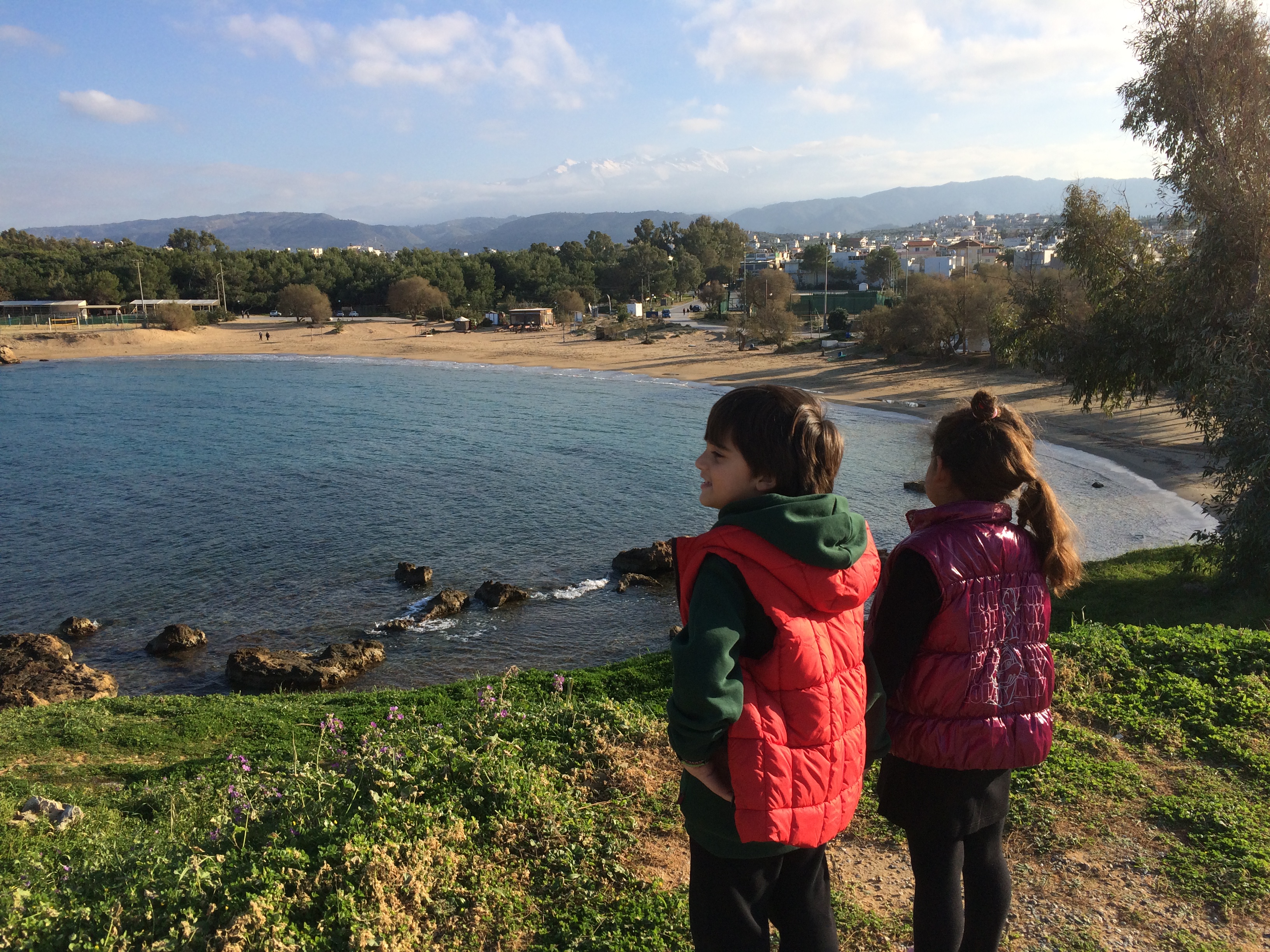 The park is joyful and vibrant all day long. Locals and tourists enjoy the fresh air and most perform different activities, such as walking, jogging, biking, while there are many quiet spots suitable for quiet meditation or… exploration! Sports Beach Volley and rackets are very popular throughout the year with several clubs and associations which perform different tournaments while the whole area attracts triathlon athletes who find the perfect spot for their training.
Even if you pay a short visit to Chania, this is simply not the place to miss. The place has so much to offer, you will definitely wish to come back!