Last Updated on February 15, 2023 by Celeste.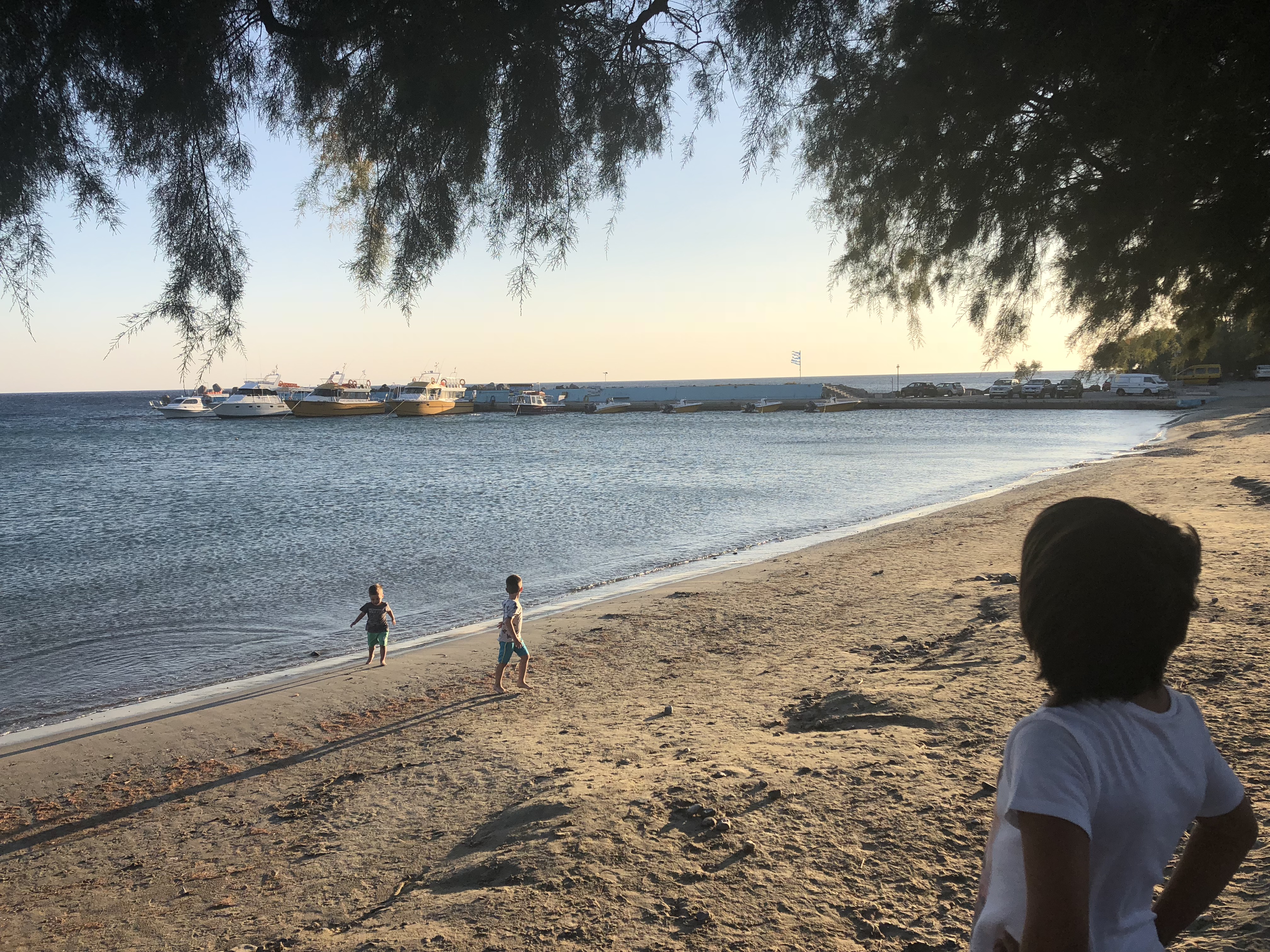 Our trip to Damnoni in South Crete
With the minor equipment as dictated in short relaxing breaks, we headed to South Crete to Plakias, and the idea came by a friend in Damnoni, who owns the very cosy hotel where we spent the night. Damnoni Paradise.
The drive was smooth, just half hour heading South Crete, we passed picturesque villages and the fantastic gorge of Kourtalioti, a gorge of exquisite beauty and importance as it is the water provider of the area. Its one of the most beautiful and important gorges of South Crete and I will take you on a separate excursion hiking and exploring its beauty and the legends that surround it.
Usually, South Crete tends to be quite windy and quite a few times I have witnessed small impressive tornadoes on the surface of the sea. Our weekend though was serene and the place except for the great food offers nice walking routes with great sea view. Plakias experience rapid touristic development in the eighties. Before that, there were very few locals who lived in the area.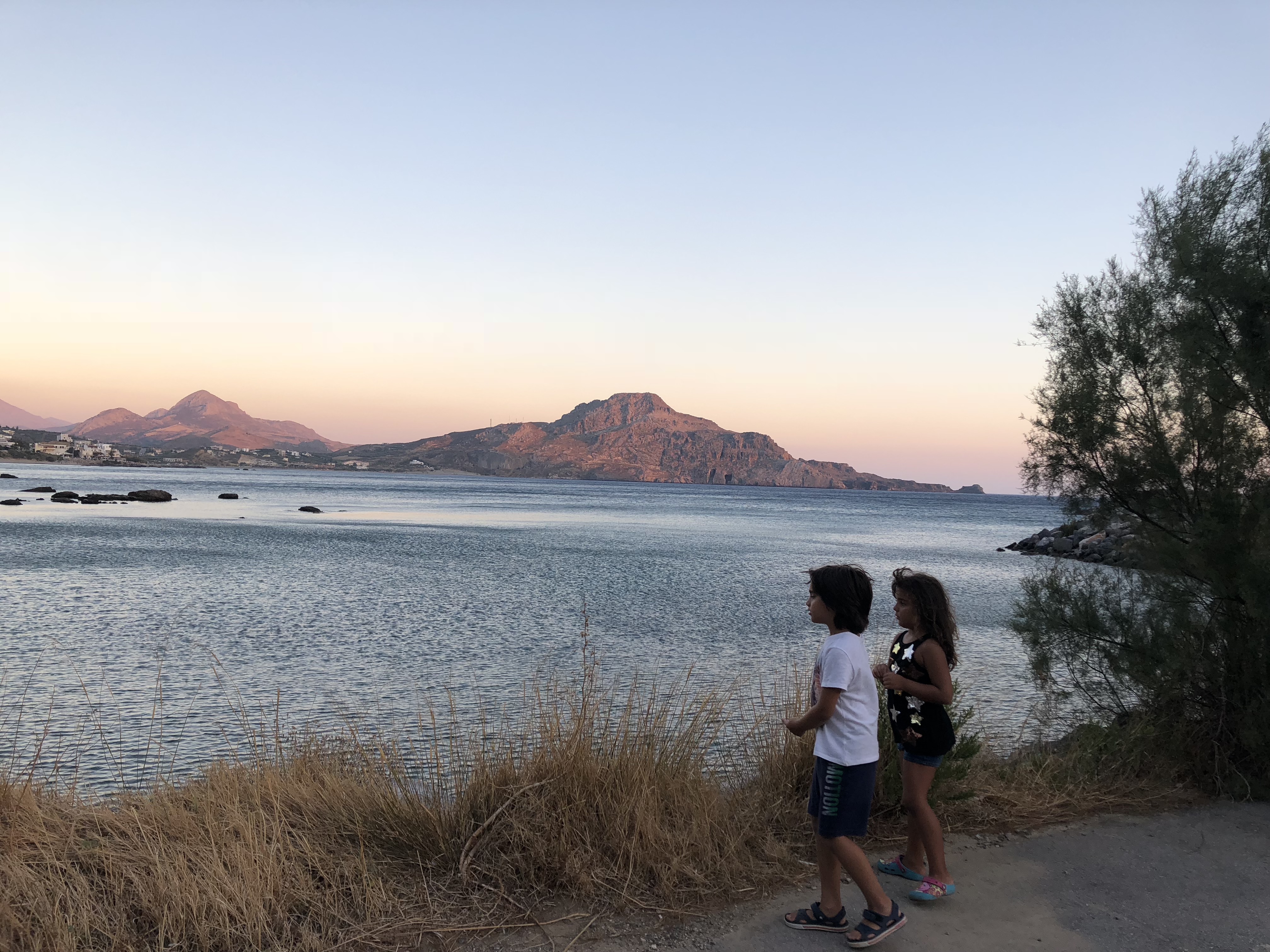 We did enjoy a lot of walking and even the kids who tend to get tired or bored (at least mine) were fine to walk and explore till the early sunset.
Then a new surprise awaited in South Crete as a result of their good walking cooperation as we visited the horse riding center of Plakias which is located in the nearby area of Damnoni. A very beautiful and organized center where beautiful horses ponies, deer, and donkeys were beautifully taken care of and the kids also enjoyed a ride on the horses around the area.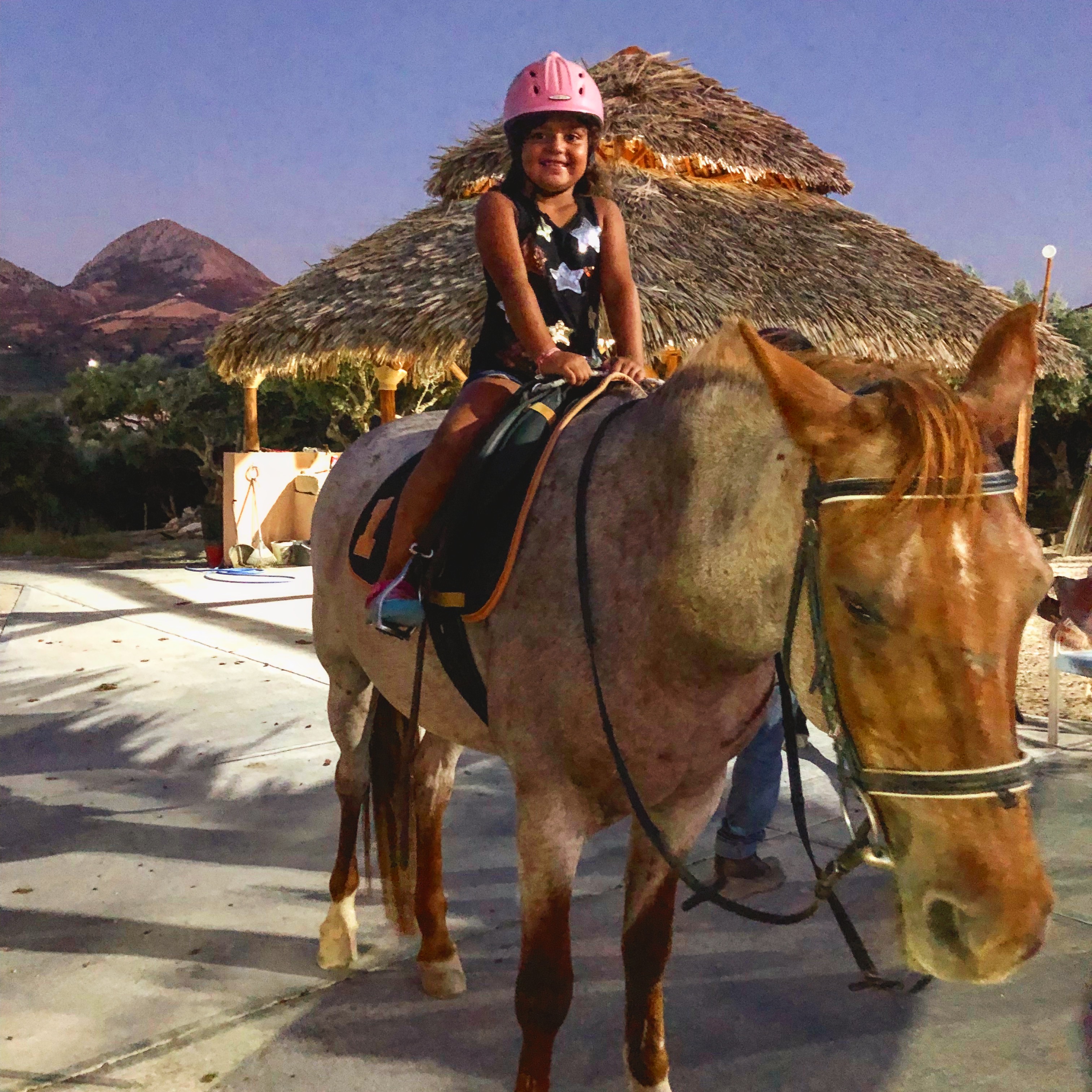 The following morning after a playful time at the hotel with the other kids, we enjoyed our nice swim at the beach of Damnoni. Long, quiet and serene with an interesting sea bottom and natural springboards for the brave ones who hike and jump in the crystal clear waters.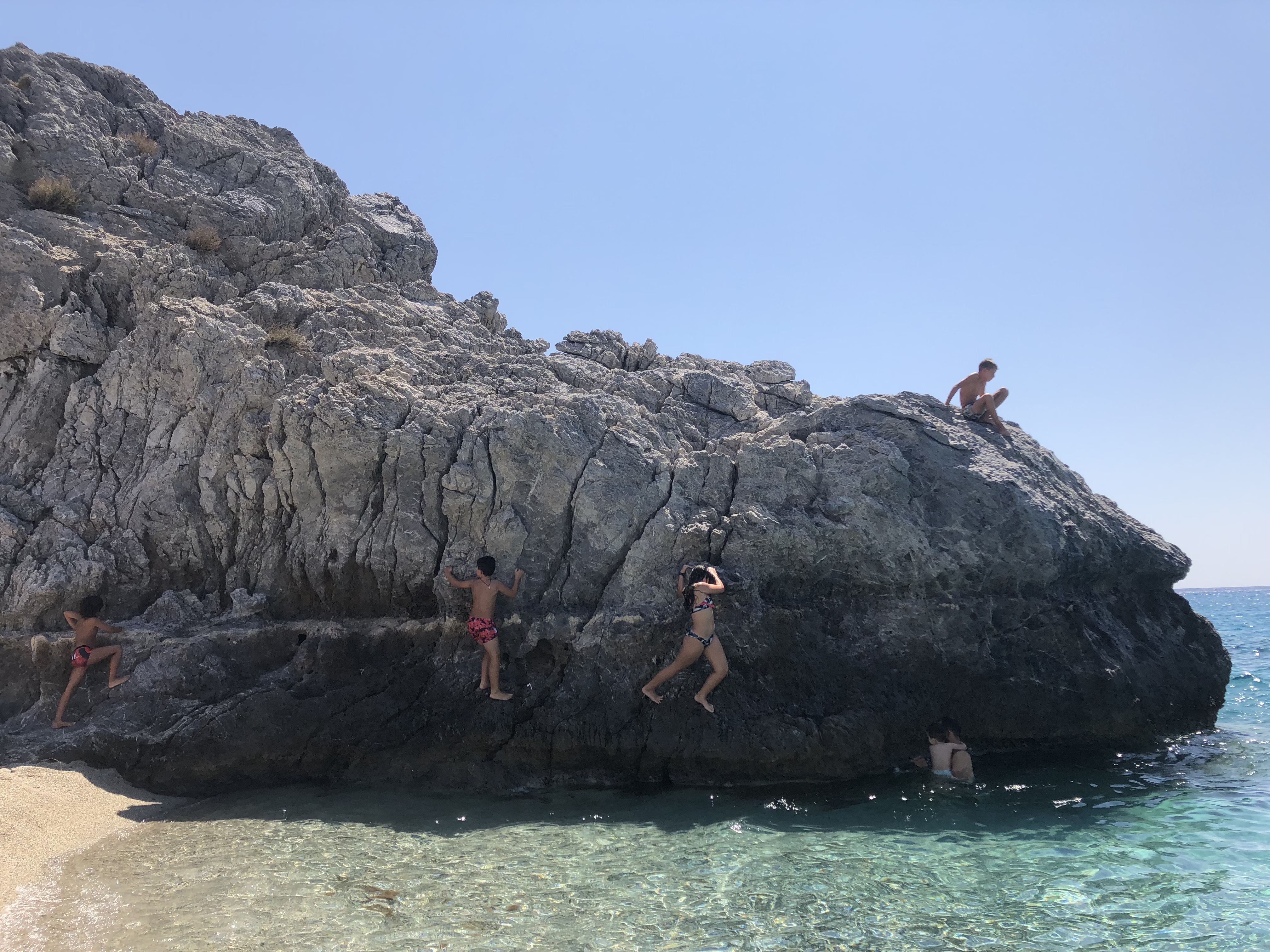 The beach is well organized and you can get snacks and drinks if you wish, plus you can do water sports or book a small boat excursion to the nearby beaches of the coast of South Crete.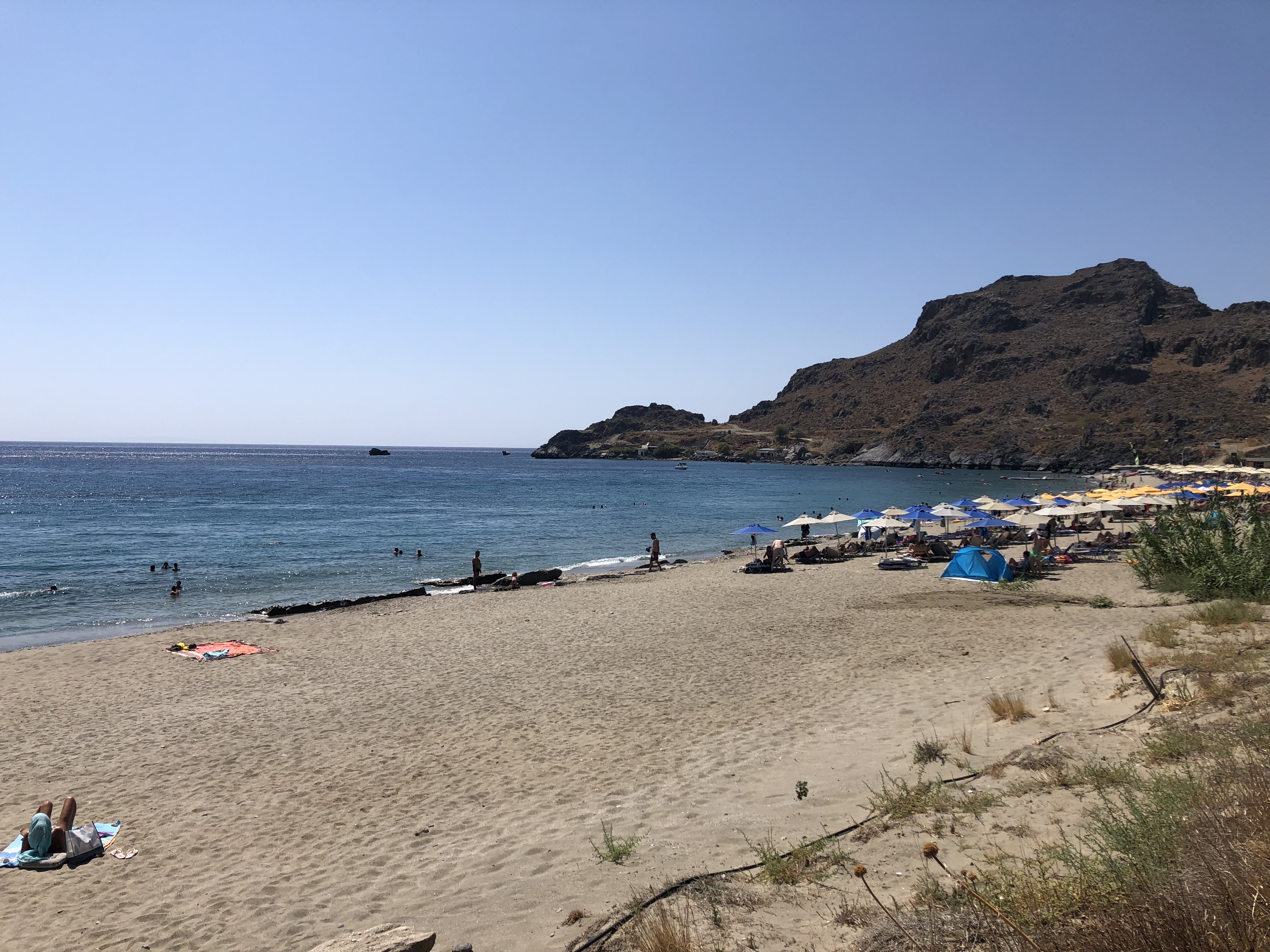 Our day was ideal for relaxation. South Crete is perfect for that. On the way back we stopped at the beautiful village of Argyroupoli famous for its water springs and delicious food. Sometimes you get the feeling you are in a rainforest.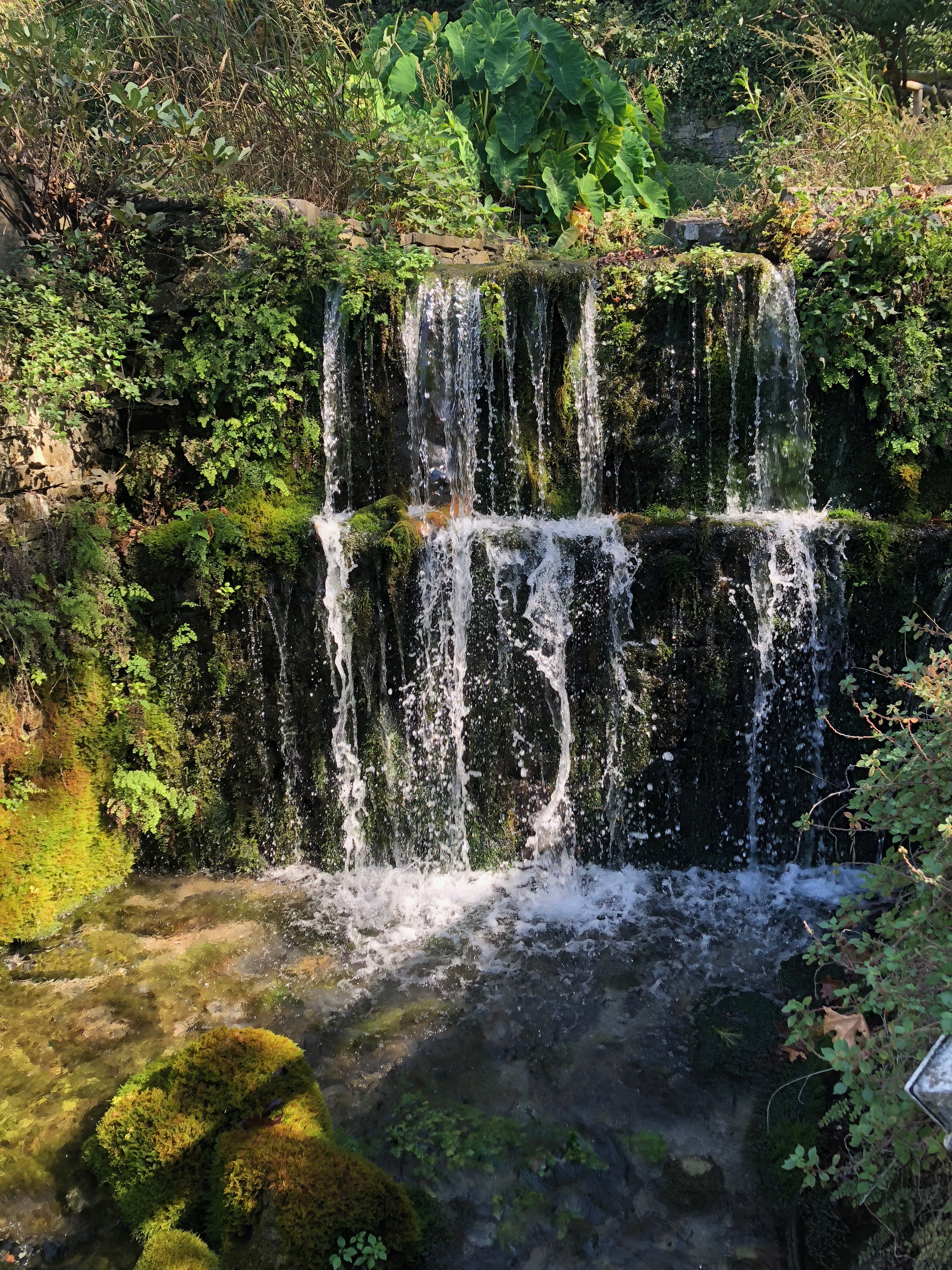 One of the local specialities in this part of South Crete is the trout that you can see swimming in the waters, but we were too sensitive to try them after admiring their size and look at them swim.
The whole place is a gem to explore, we enjoyed beautiful walks and delicious cuisine, and we also lit a candle in the small cave chapel of St.John with running holy water in the inside. It's small humble, and we really like chapels like this. The village of Argyroupoli is built on the ancient town of Lappa which flourished during the Roman Era and the majority of its findings are exhibited in the Archaeological Museum of Rethymno.
A weekend in South Crete full of colours, nature, play and beautiful pictures, the recipe to start off the week with the most positive energy. And dream for more.
How to visit South Crete and Damnoni
The best way to explore South Crete is by car. If you don't want to drive yourself, I can recommend visiting Damnoni in South Crete with an organized day excursion. The From Rethymno: Damnoni & Preveli Palm Beach Small Group Tour is a one-day bus excursion from Rethymnon visiting Damnoni, the famous monastery and beach of Preveli as well as traditional villages. I would not recommend this trip with very young kids because it is a long day and the steps down to the beach of Preveli may be difficult for them. The tour is value for money because there are many stops and lots of interesting things to see and do. Click here for more information and to book your From Rethymno: Damnoni & Preveli Palm Beach Small Group Tour.
If you visit the area on your own, consider a self-guided audio tour such as the Rethymnon Family Self Guided Audio Tour by Clio Muse. You just need your smartphone for it. It is an easy and affordable way to experience Rethymnon. Click here for more information and a blog discount for this tour.
Where to stay in South Crete
If you are planning to explore South Crete with your kids, we can recommend the following hand-picked family hotels.
Just 300 m from the sandy Damnoni beach, Damnoni Paradise hotel is surrounded by lush greens and a meadow. It offers a playground for kids, beautiful gardens to round around in and quiet sleep. Family rooms and studio's, as well as the friendly staff, make this hotel a family paradise! Click here for more information and to book your stay at Damnoni Paradise.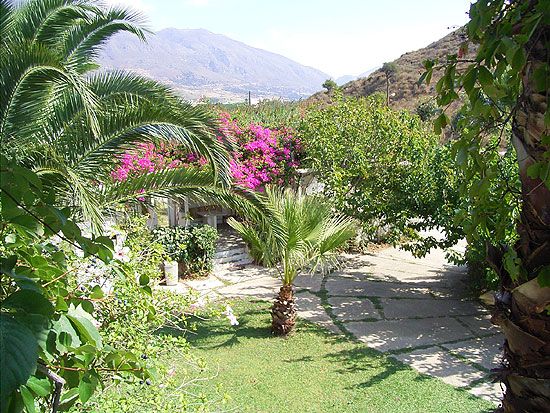 We also recommend 4- star Hotel Hapimag Damnoni. This seafront resort is located on a private beach and is ideal for families with kids. There are family rooms, beautiful swimming pools and stunning views. An excellent and in house activities make this a great place for a long summer family vacation. Click here for more information and to book your stay at Hotel Hapimag Damnoni.
More on where to stay in Crete
In Where to stay in Crete with Kids | The regions of Crete, we have described each part of Crete island. For family hotels and kid-friendly resorts in the four regions of Crete, its towns and agro-tourism accommodation, please check The Best Family Hotels in Crete.