Last Updated on by Celeste
Elafonisi, the paradise model
Today I'll take you to the place of my childhood memories. Elafonisi . Back then I was dreading the whole drive as the place was hardly visited and the roads were narrow and rocky. During the summer we were visiting quite often as Elafonisi was a place for locals who spent the weekends fishing and enjoying nature. Tourists were limited and you would mostly see a few hitchhiking and travelling with backpacks.

Now it is considered a dream destination and you will see it in many lists of top beaches on a worldwide scale.
Located 75 km from Chania, its a lot easier to visit now, still though there are narrow parts that you need to be extra careful driving. You can also book an organised excursion and visit by bus. Elafonisi is located in the most southwest tip of Crete.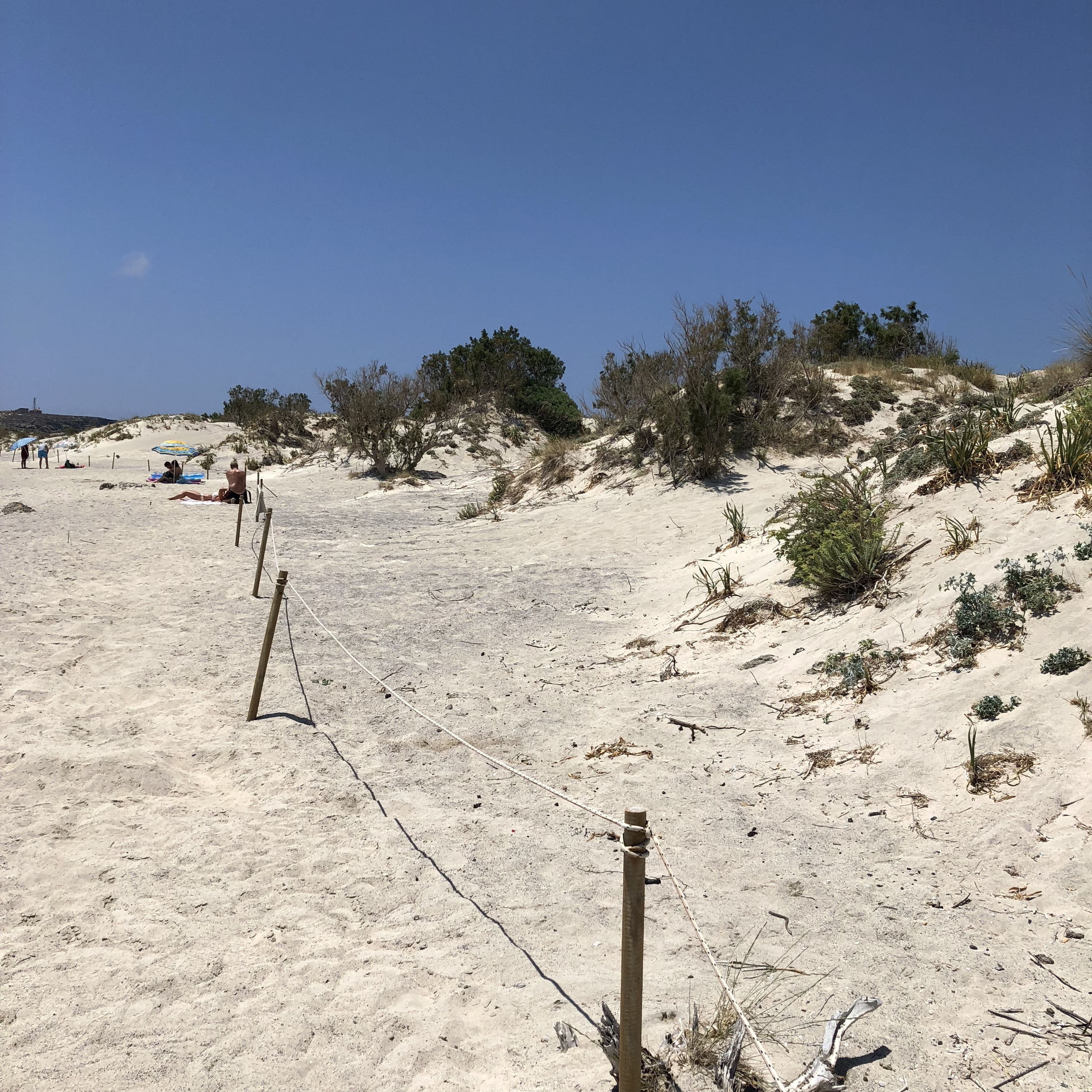 It is actually a compilation of beaches as it is located on a small peninsula partially broken which gives the impression of a small island reached by foot and big enough if you want privacy even in the peak touristic season.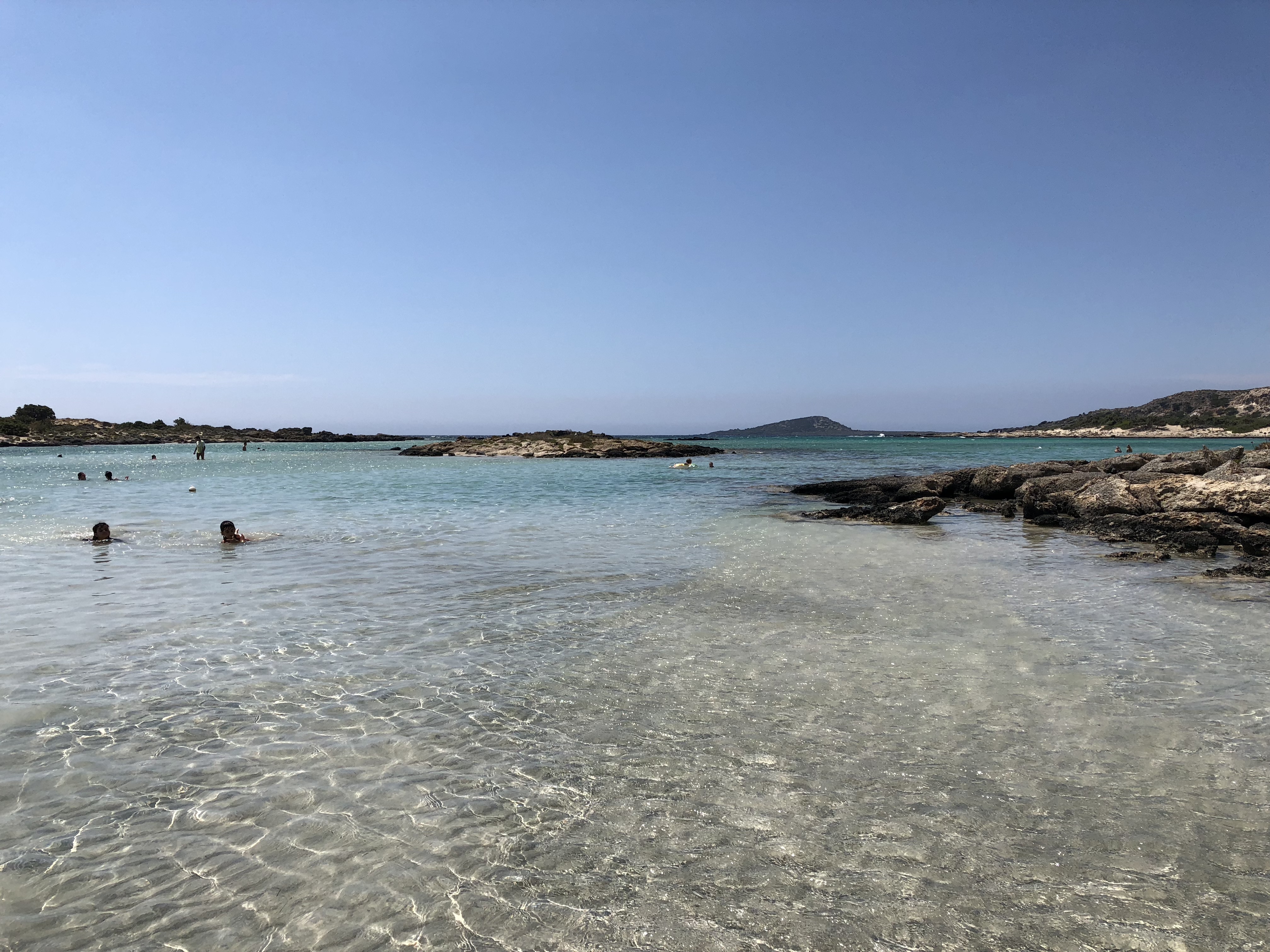 The beauty of the whole place is captured in an unlimited amount of photos you can see everywhere online. But the feeling of being there and the energy this place has to offer the visitor is something very unique.
Elafonisi is a natural protected area. It is strictly forbidden to remove anything such as plants, shells or even sand from the beach.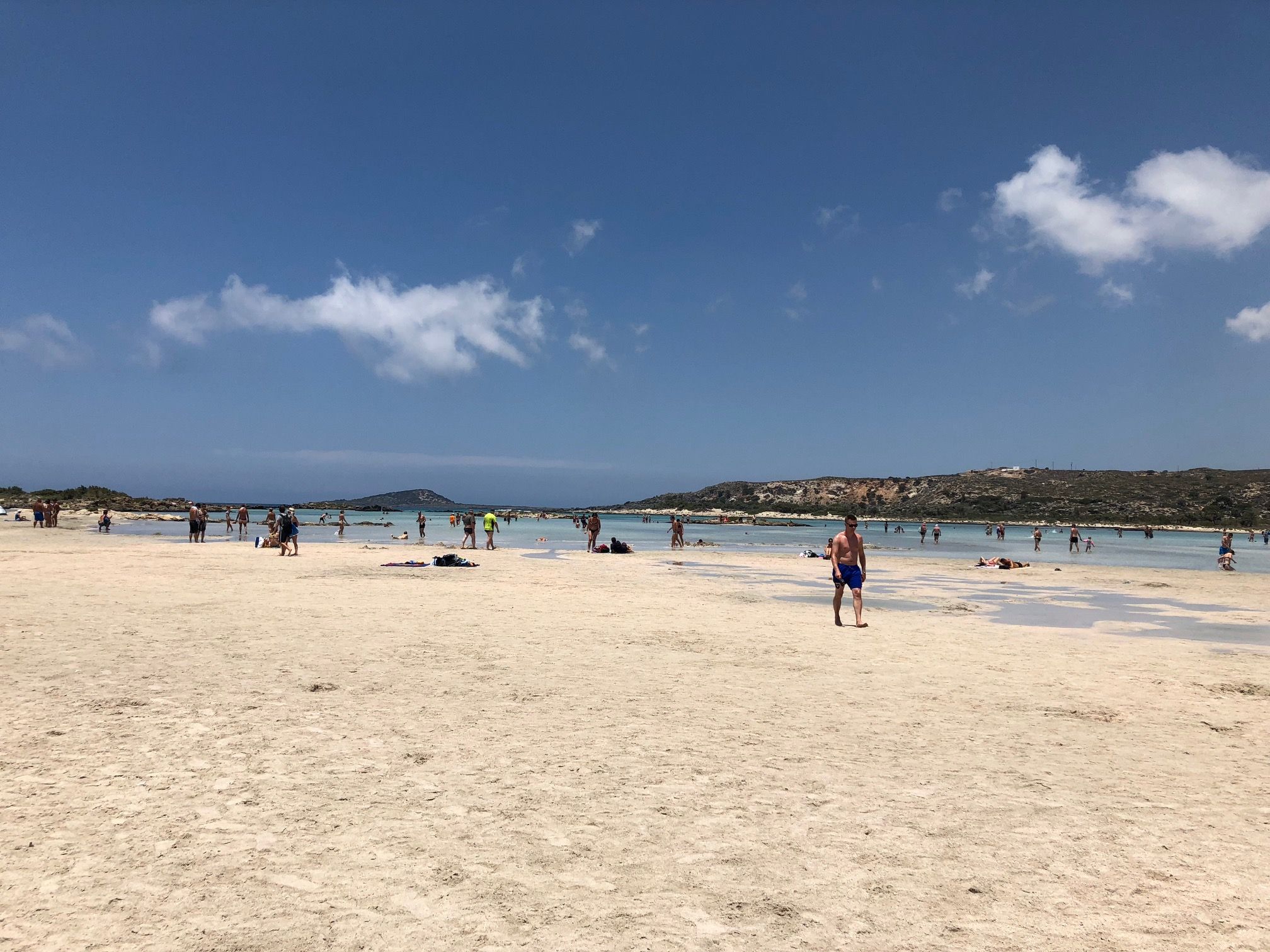 The colour if the sand is mostly white and pink a result of crushed shells. The tropical waters will spoil your eyes with the turquoise colours and you will enjoy swimming like never before while embraced by the beauty. The seagulls will fly around you and greet you.
The sand dunes are also a treasure to explore as you will see the sea daffodils and jupiners, plant species only found in Crete. They are under the severe protection of Natura 2000 along with other endangered species such as the loggerhead sea turtle. So, enjoy your walk and the magnificent views but don't touch anything that struggles to survive extinction.

The kids will not get enough of this place and will not want to leave. Make sure you bring the right sun protection. On the central beach of Elafonisi, there are umbrellas and facilities such as a snack bar and changing rooms.
My strongest suggestion before you visit is to check the weather conditions as quite often the area gets windy and you will not enjoy it to the fullest. Try to see the route of the winds before you go on a site such as poseidon.gr. If you see south winds for the time you want to visit you should reconsider. Try visiting when north winds are showing and your satisfaction is guaranteed.

Writing about Elafonisi and sharing my experience was not easy for me, because Elafonisi, is not just another "beach" as it is listed, nor a "place of natural beauty" only.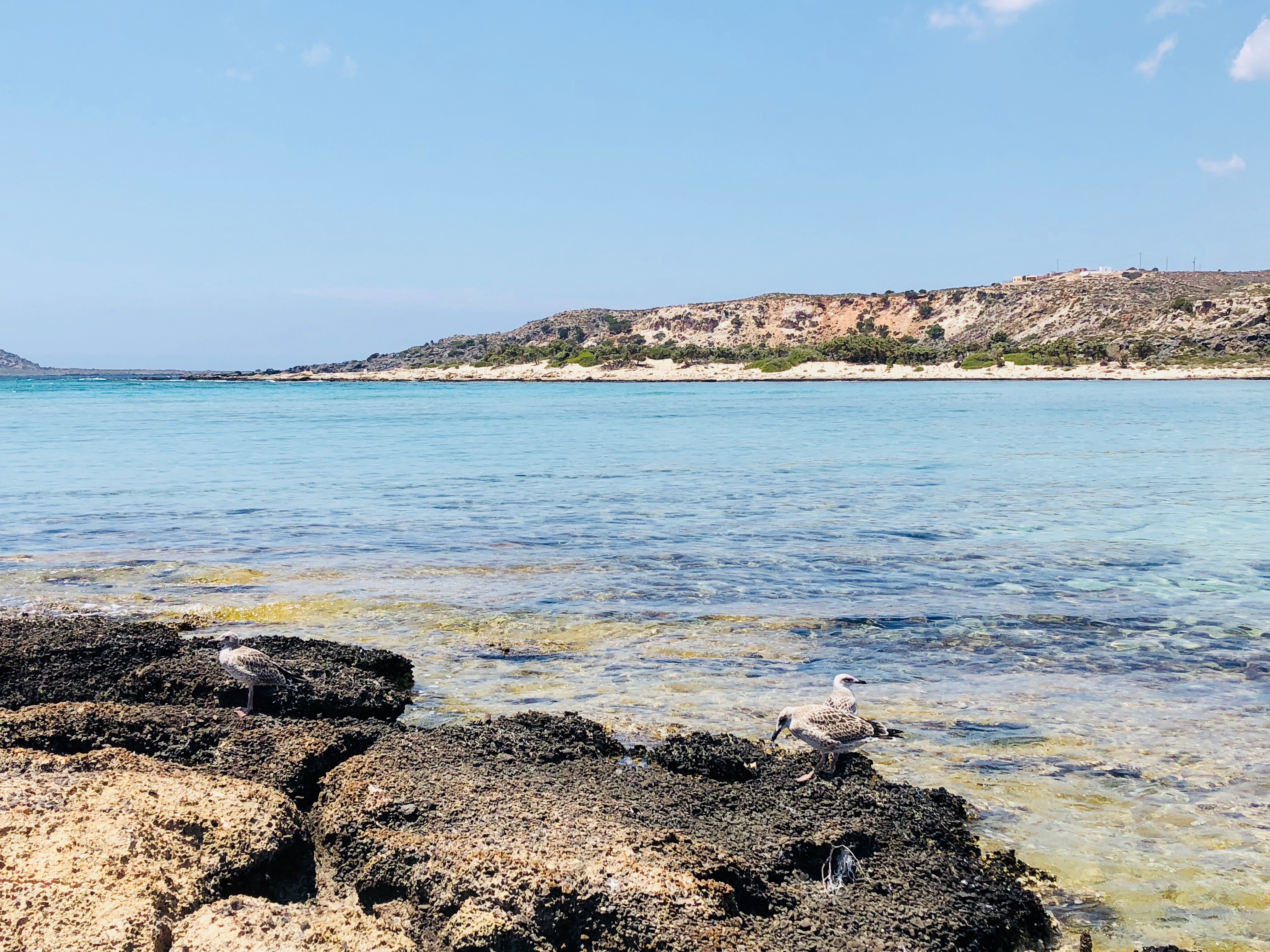 It is something that will be revealed in the heart of each individually. To me its the model God made before creating heaven. The sleepless night under the sky where the stars could be reached. The realisation of why nature is so divine and why less is more.
Tickets to Elafonisssi
There is much choice is organized day-trips to Elafonissi. Buses leave daily from the cities of Chania, Rethymnon and even from Heraklion (not recommended with young kids because Heraklion is far away from Elafonissi, the drive is more than 2 hours one way). These busses all offer more or less the same service. They pick you up from your hotel or pick up points in your area and there is a multi-lingual guide or host available during the trip. They stop for coffee and driver you to the beach. Some also stop at a famous monastery of Chrysokalitisa nearby. Prices vary depending on the attractions that you will see along the way. You can buy tickets at your local tourist offices, in your hotel and on-line.
If you are in Chania, this From Chania – Day trip Elafonissi Island is value for money. It includes a stop for coffee and breakfast in the traditional village of Elos, known for its chestnut trees. There are at least 4 hours of swimming at Elafonissi. Click here to book your From Chania Day trip Elafonissi Island
If you are in Rethymnon, this From Rethymno – Day trip to Elafonissi Island is recommended. It stops for coffee in Elos and offers at least 4 hours of swimming at Elafonissi. Depart by bus at approximately 16:00 and return to Rethymno for estimated arrival time and hotel drop off at around 18:30. Click here to book your From Rethymnon Day trip Elafonissi Island
Best Beaches in Chania
I am blessed to live in a part of Crete that hosts many beautiful beaches. Have a look at my blog post about Balos, a tropical paradise in Chania. I also love Falasarna beach, also located near Chania. These are some of the most famous beaches in Greece.

Pin it for later!