Last Updated on februari 15, 2023 by Celeste.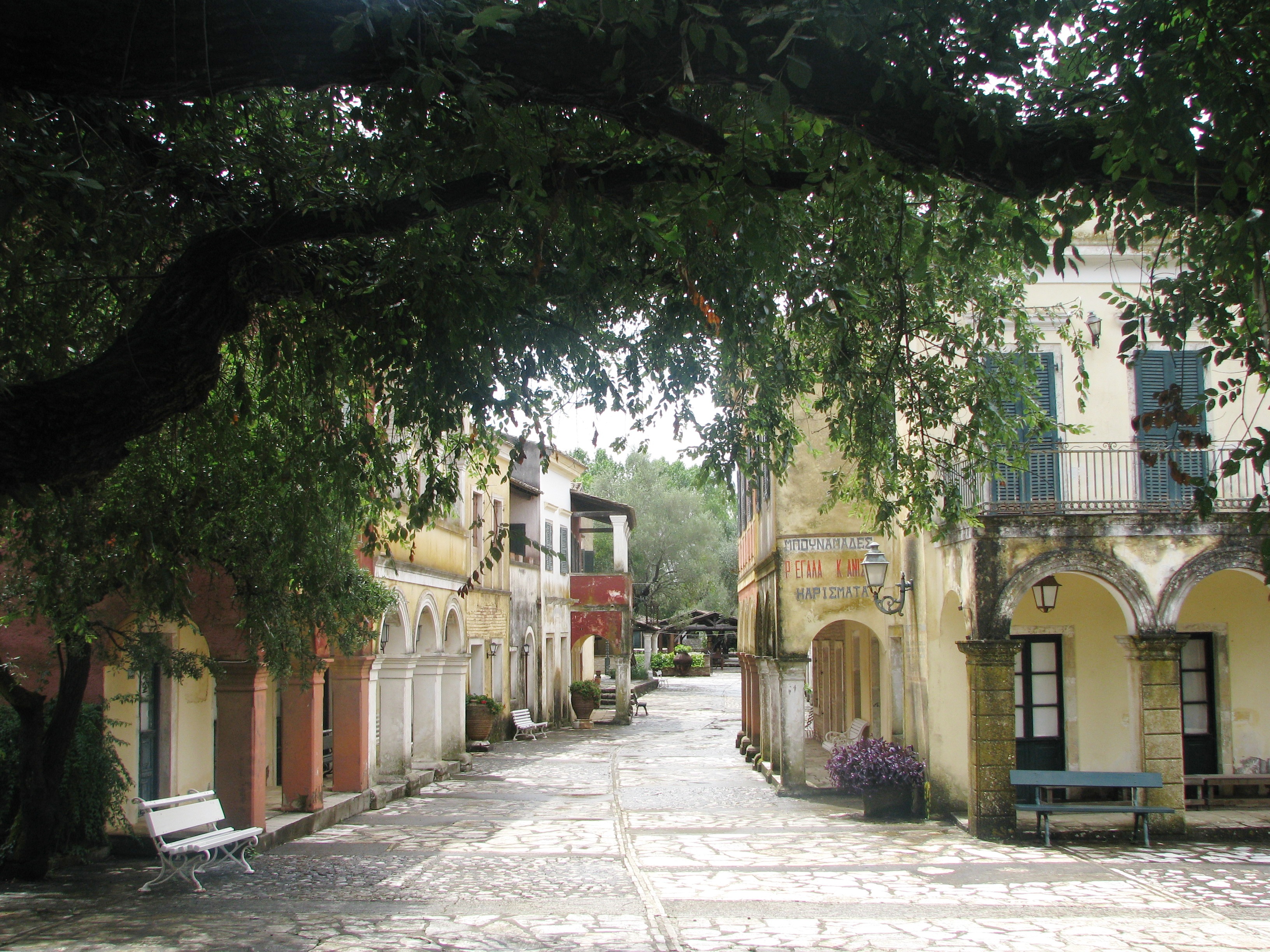 Danilia Village op Corfu is een bergdorp en gelegen in Midden-Corfu op 9 kilometer van Corfu-stad. Het is een dorp dat bijna totaal verwoest werd door de aardbeving van 1953 maar in de jaren zeventig herbouwd als openluchtmuseum. Het idee was om de stijl van de oude stad Corfu te benaderen door de traditionele bouwstijl hiervan over te nemen alsmede het Griekse dorpsleven te laten zien. Het resultaat van dit openluchtmuseum is verbluffend. Het is een unieke replica van een traditioneel dorp. Het is authentiek, kleurrijk en prachtig gelegen in een groene omgeving. Vanaf 2000 is de Griekse hotel keten Grecotel eigenaar van het Danilia Village op Corfu. Zij organiseren daar nu exclusive rondleidingen en evenementen voor hun gasten. Tijdens ons verblijf in Daphnila Bay Dassia bezocht ik het museum met mijn kinderen.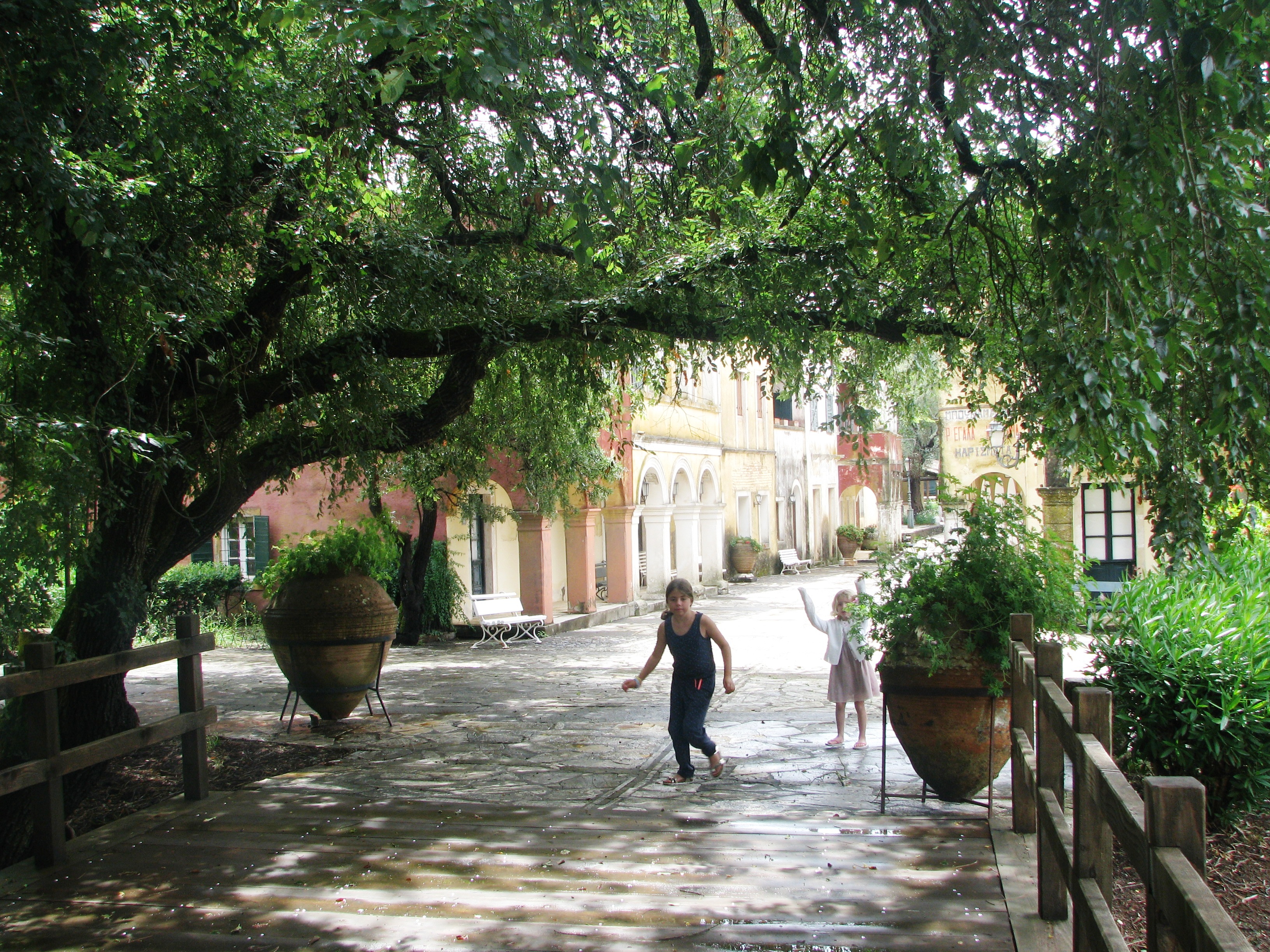 Terug in de tijd
This post is also available in English.
Danilia Village of Corfu beschikt over twee open pleinen, een prachtige kerk, een traditioneel café en een grote taverna. Het was heel bijzonder om door de straatjes van dit dorp te lopen en door de raampjes van de winkeltjes naar binnen te kijken.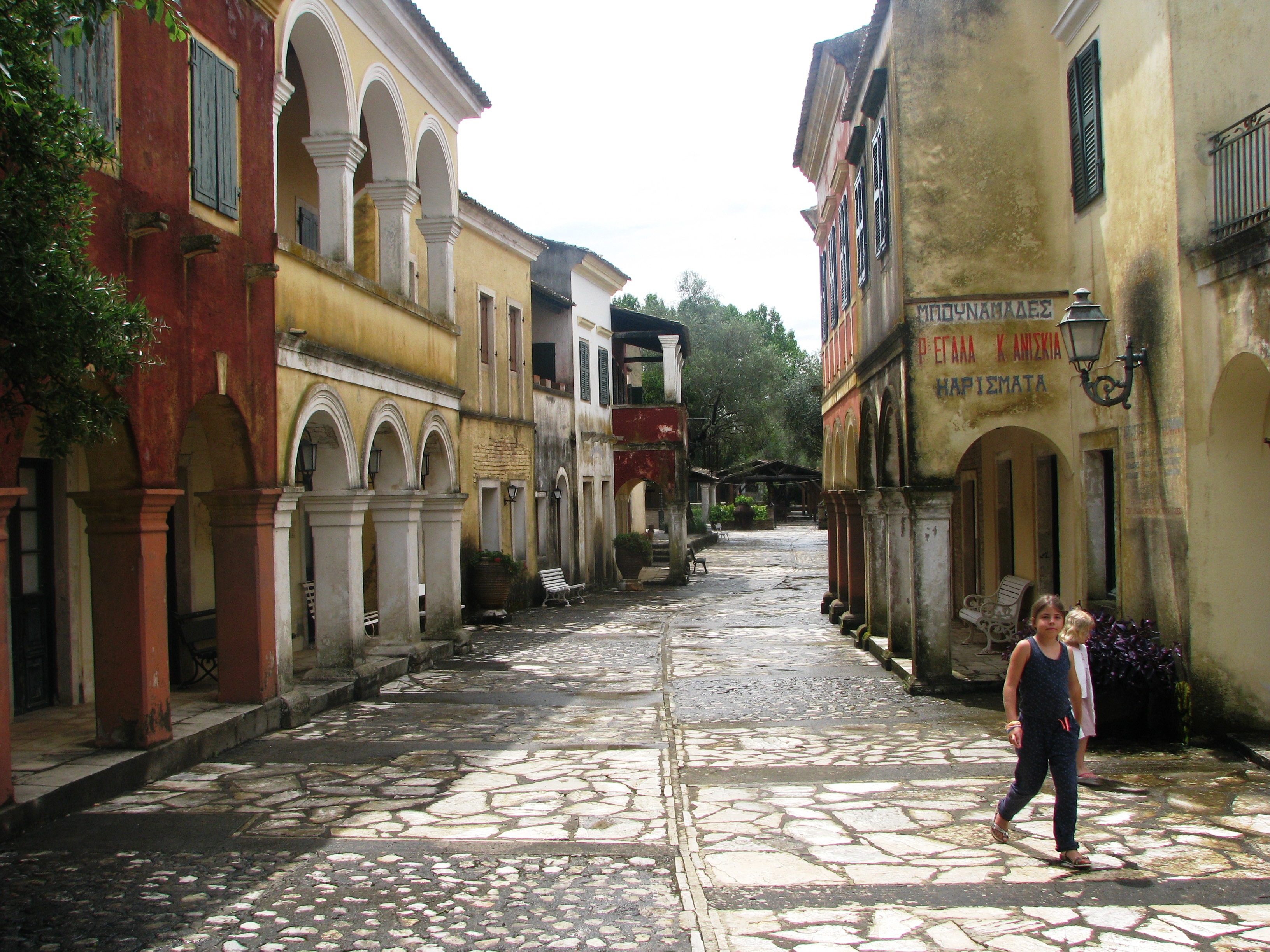 We zagen een bakkerij, een smid, oude gereedschappen, een spinnewiel, een kar, een molen en nog veel meer. Er is veel te zien en te leren in Danilia Village op Corfu.
We zagen ook reclame en kleurrijke schilderijen op de muren van de gebouwen. In het café vonden we originele kranten uit het verleden, boeken, munten en nog veel meer. We kregen een traditionele lepel zoete vanille aangeboden. Deze zogenaamde 'spoon sweets' zijn zoete jams, geserveerd in een lepel als een gebaar van Griekse gastvrijheid. We ontdekten dat mensen vroeger geen ijs hadden. Daarom dompelden ze ze op warme dagen een lepel met vanille in een glas water en likten daaraan alsof het een ijsje was.
Film set
In het Danilia Village op Corfu zijn opnames gemaakt voor verschillende films gemaakt, zoals de James Bond-film "For Your Eyes Only" (huwelijksscene) en recentelijk voor het filmen van de Britse ITV- hit serie "The Durrells".

Danilia Village is een leuke excursie om met kinderen te maken tijdens een vakantie in Grecotel Corfu. Wil je meer lezen over ons verblijf in Lux Me Daphnila Bay Dassia? Hier is onze ervaring.
LUX Me DAPHNILA BAY DASSIA
P.O. Box 11 in Tzavros, GR 49100, Dassia, Corfu Island, Greece. WEBSITE: www.daphnilabay.com E-MAIL: [email protected] CALL : +30 26610 90320
*About Grecotel:
The Greek Grecotel resorts originate from the island of Crete over 43 years ago. Now, Grecotel operates over 32 hotels in 12 destinations around the islands and the mainland of Greece (seven on Crete, two on Kos, one on Rhodes, one on Mykonos, and others spread across the mainland including Athens and the Peloponnese). Grecotel is part of the N. Daskalantonakis Group of Companies, which includes among others city and resort affiliated hotels, the Agreco traditional farm and line of products from Crete and the Danilia traditional village and museum in Corfu. The company has been awarded more than 2000 international awards by guests and prestigious international tourism organizations.
Grecotel Hotels and Resorts are mostly proud of its people: reliable, kind and welcoming, they have been our loyal companions during our 40-year journey in Greece's most exciting luxury travel story.
Source: www.grecotel.com
If your family likes waterfun and waterparks, than also check out my review of the Grecotel Grecotel Olympia Riviera resort in the Peloponnese. The beach resort hosts a brand new Olympia Aqua Park, the largest in a resort in Greece. Besides waterfun, me and the girls also had a Spa & Wellness experiences at the Elixir Thalloso Spa Center.
Photo credits for the featured photo above this post: © Grecotel Hotels and Resorts.
Disclaimer: I was a guest at Daphnila Bay Dassia with my family. As always, the opinions and thoughts expressed are my own.