Last Updated on August 31, 2020 by Celeste
Arolithos Crete is an amazing place. Have you ever thought your overnight stay when on excursion would turn to be a cultural experience?  During our recent Heraklion tour completely out of the blue we found our selves checking in Arolithos and I was totally taken by surprise as I had visited this place so many years ago when I was a child and my father was filming his movie on Crete.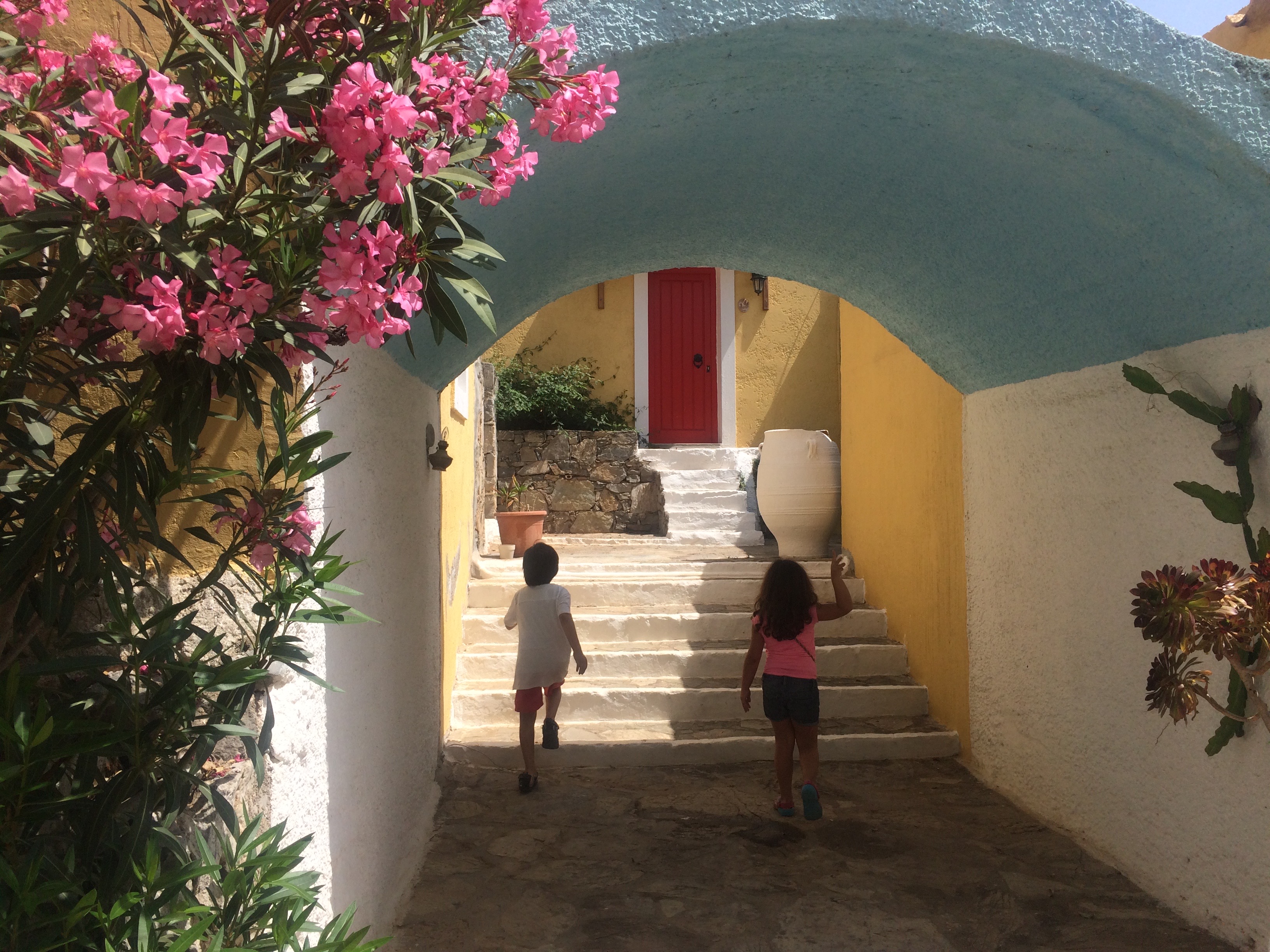 I was there now with my children and I was completely taken by surprise as memories were coming back.
The whole concept is so unique. A traditional hotel village where you simply want to make pictures non stop, wander around its alleys, visit the church, the village square and traditional shops and labs.
All in one place, quiet and so safe for the kids. With welcoming friendly people being our hosts.
We were welcomed by the parrot who did carry a small welcoming conversation with my kids and we were shown our traditional rooms that were very comfortable.
Although the plan was a visit to the city we stayed there and relaxed as we felt it's also a place to explore.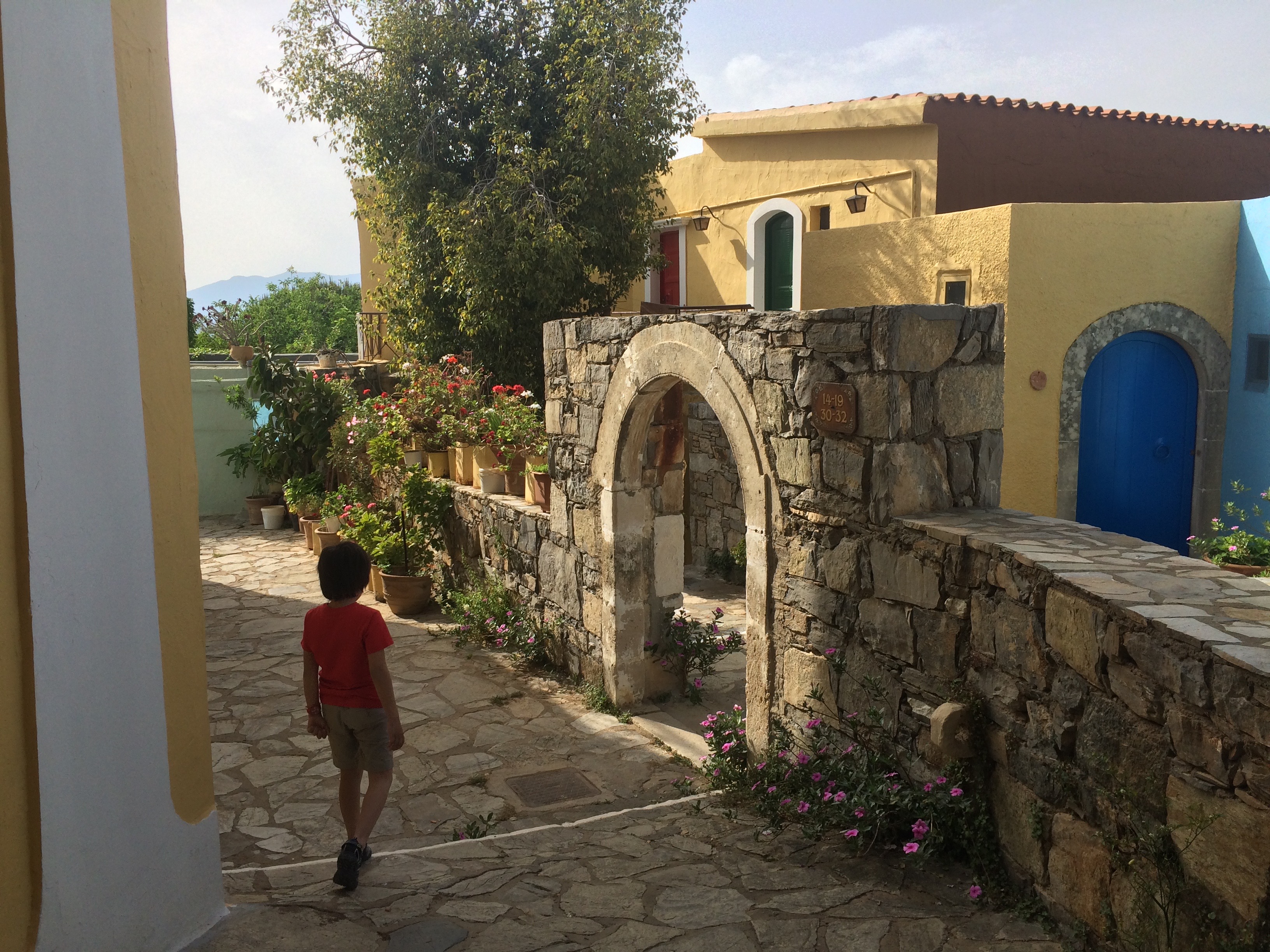 I was more than satisfied to see the kids did show interest not only into buying souvenirs but as well as trying to understand the procedure of making textiles on the traditional "argaleios" the loom, and also the art of making mosaics which was very inspiring and we keep practicing ever since.
The Cretan house too, was something the kids loved as it's so different from the commodities and style we meet in our houses but yet so cozy and proud. This is the word that comes to me when I want to describe decency in Crete. It's all about humble pride.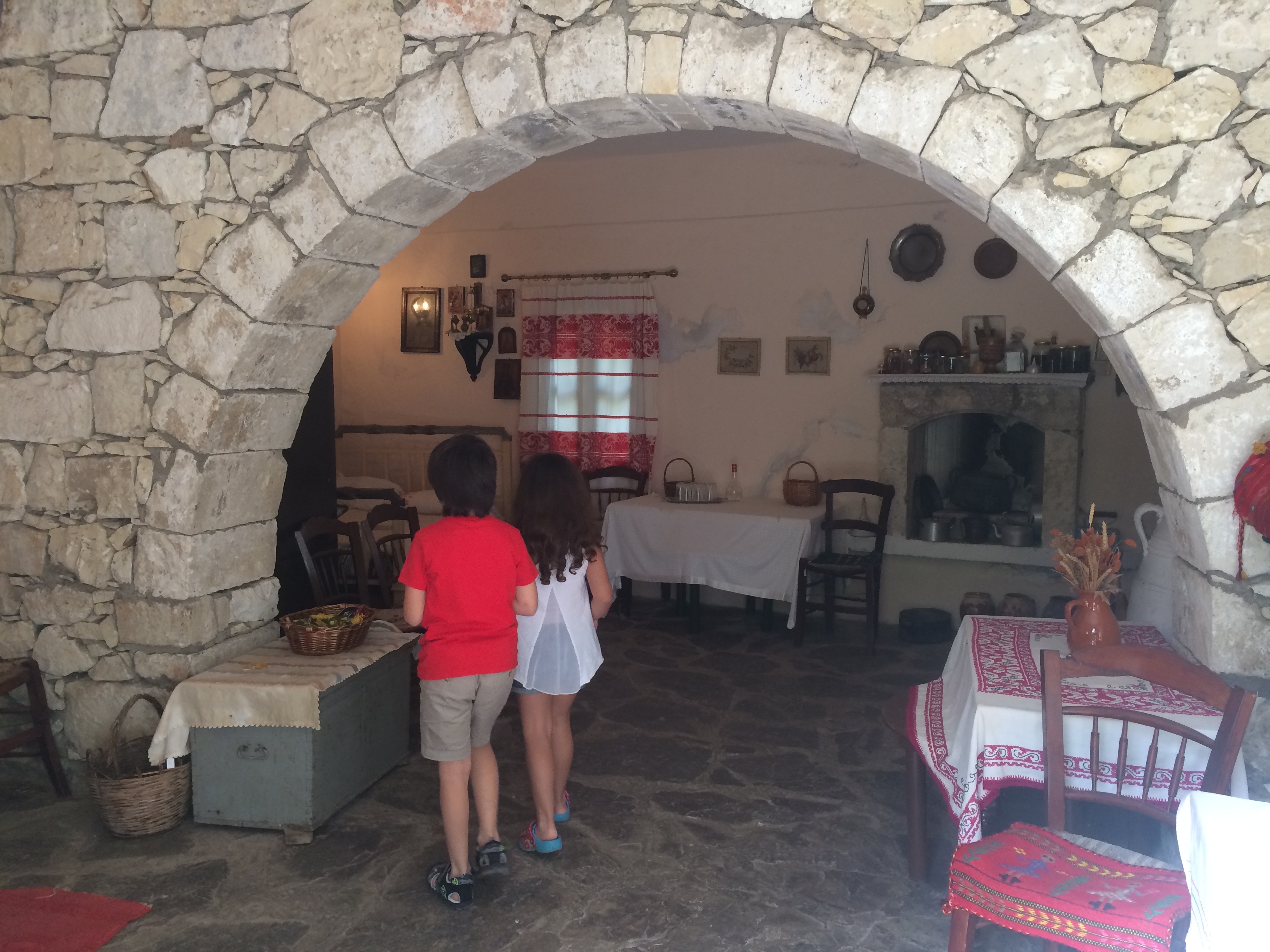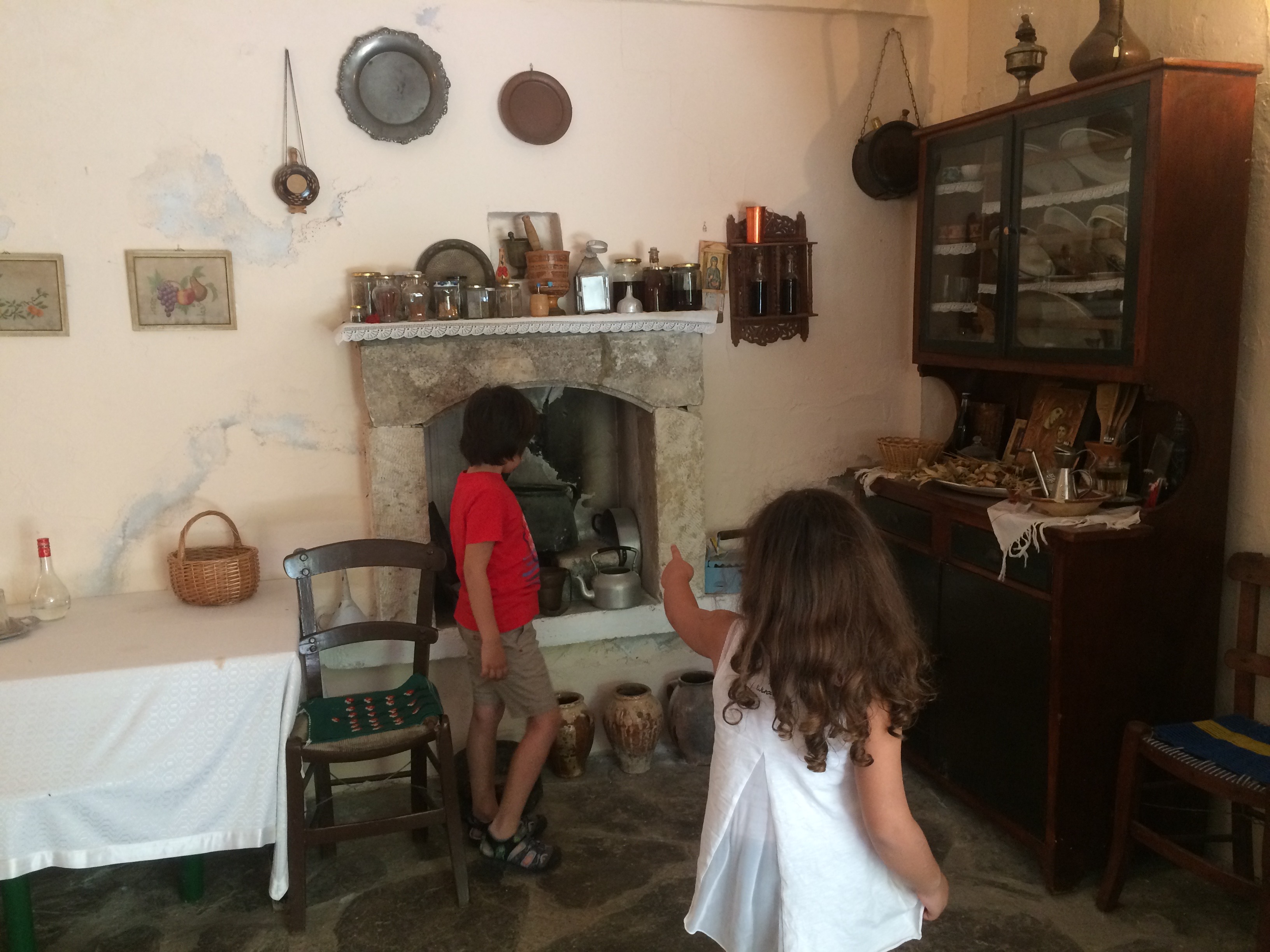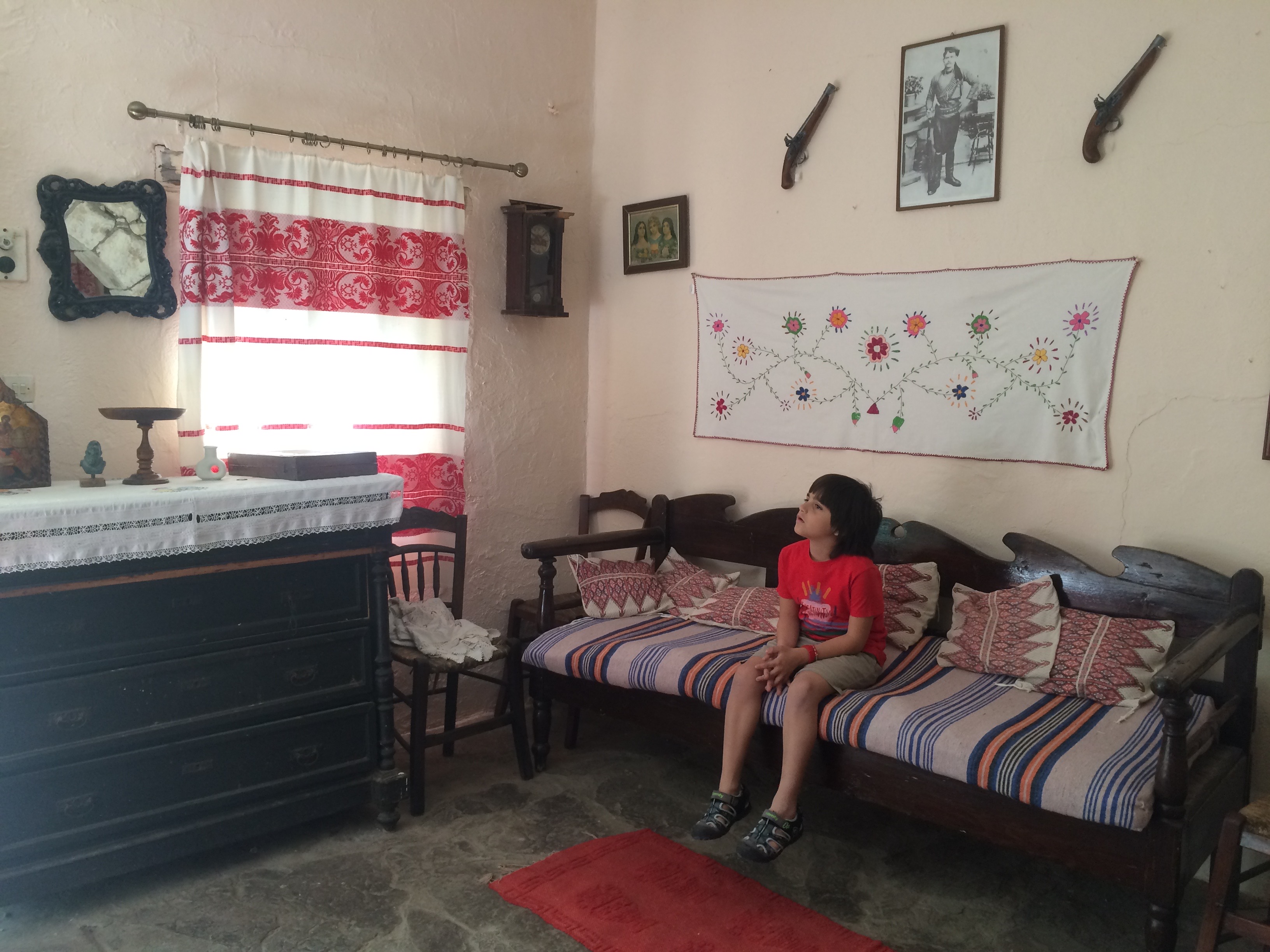 Having a quiet morning coffee at the traditional Kafeneio with the cats stretching around, took me back to my childhood years and all these places that may still remain untouched and I will try to present them here in time, as Crete is full of beauty.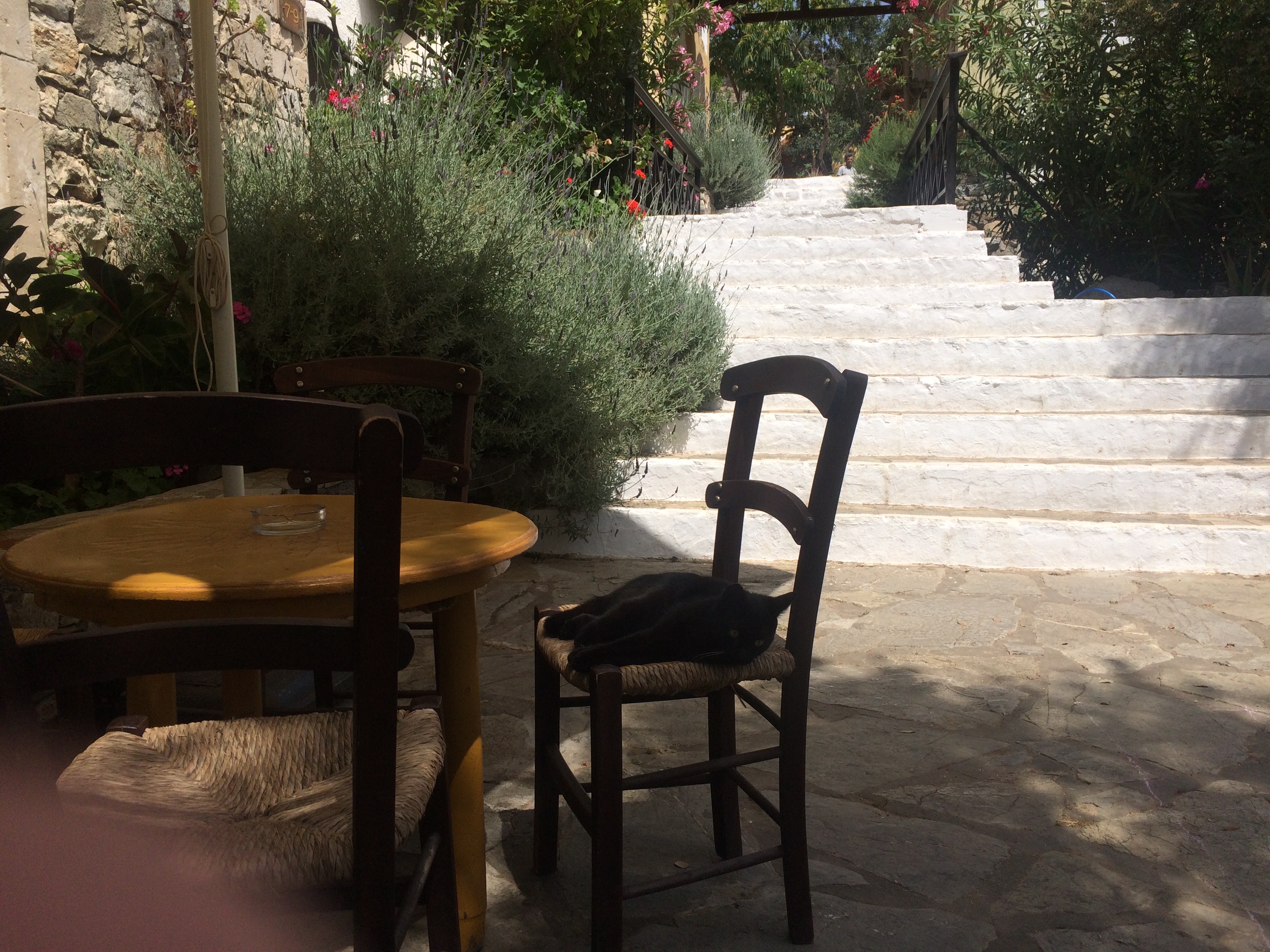 Because when you sense this feeling, you realize you can even travel in time, you can bond the past and the future and this is food for the soul.
If you need more information or if you want to make your booking for a family vacation in Arolithos, follow this link here.
If you want to learn more about Crete visit my other articles, have a look at my story about Knossos, where myths are real.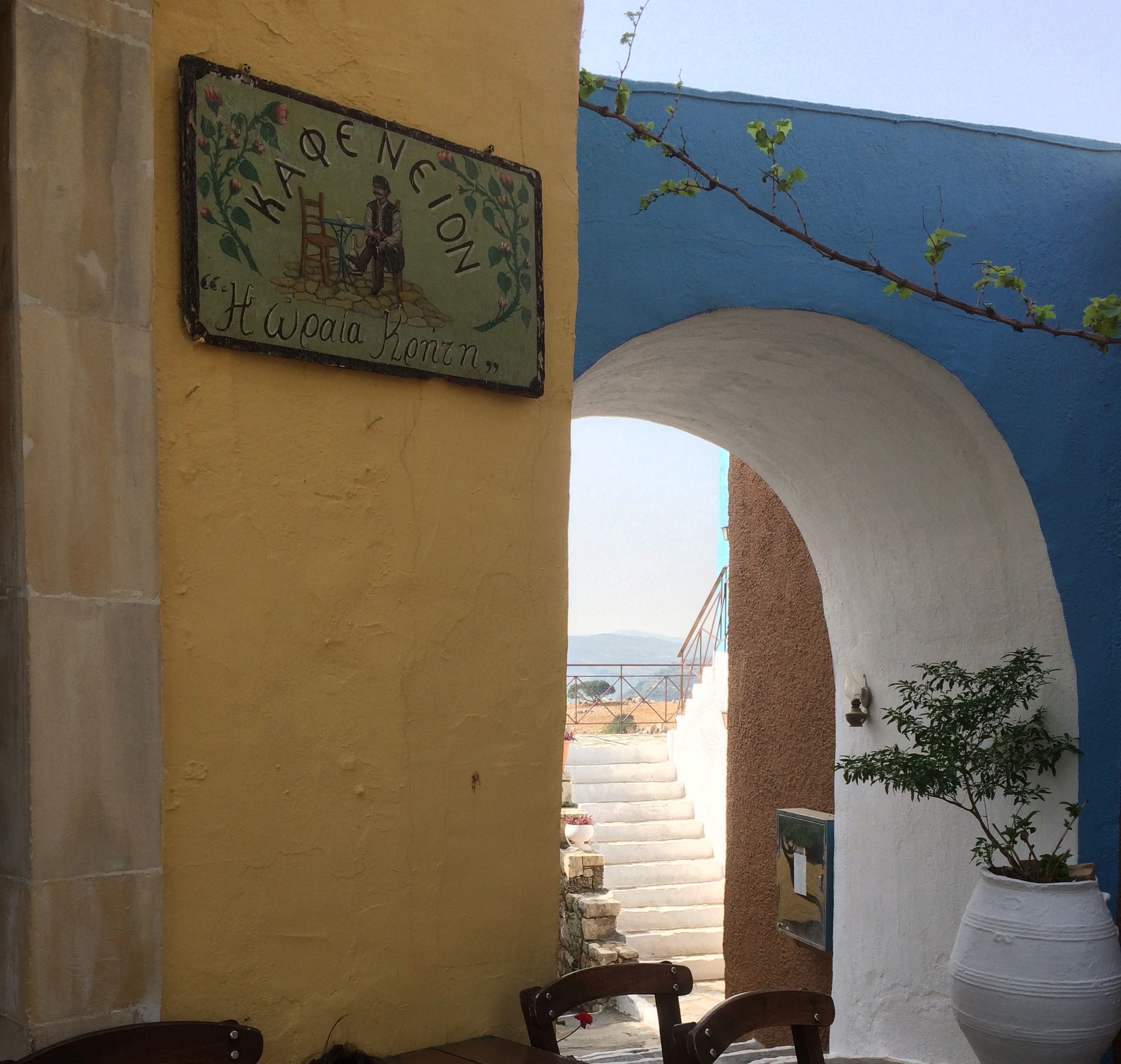 Did you like this post? Pin it for later!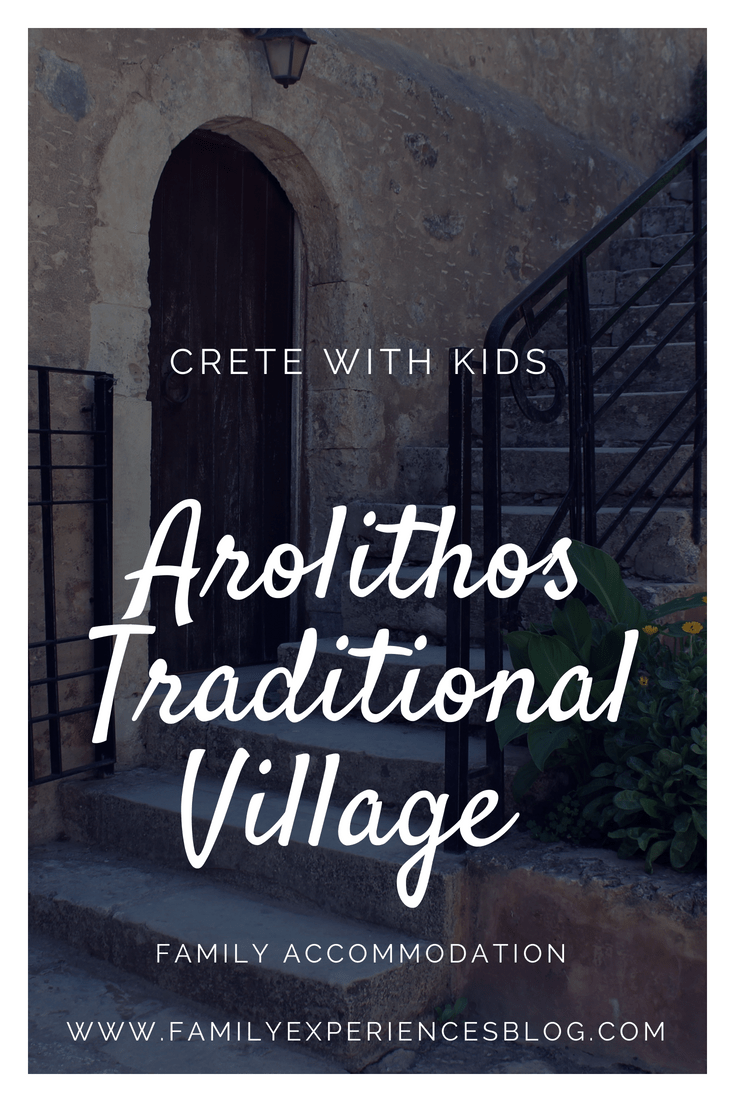 Disclaimer: This post contains an affiliate link. This means that should you click on certain links, and then subsequently purchase a product, I will receive a small commission. It costs nothing extra to you but helps keep my site running. Thank you for supporting me in this way.