Last Updated on November 9, 2020 by Celeste
Are you looking for kids Art workshops in the center of Athens, would you like to have a relaxing Saturday whilst your children are engaged and inspired?
Theory and Practice
Surrounded by the energy of art objects, sculptures, and paintings, my children participated on Saturday in the Athens Art Workshop at the St. George Lycabettus Hotel. The workshop was held in the beautiful light setting of the SG Art Gallery with a view on the green garden outside They experimented with shapes, lines, and colors. The focus of the day was Kandinsky and other artists of his time. The children put his color theory to practice: "Colour is a power that directly influences the soul… Colour is the keyboard…The artist is the hand that plays."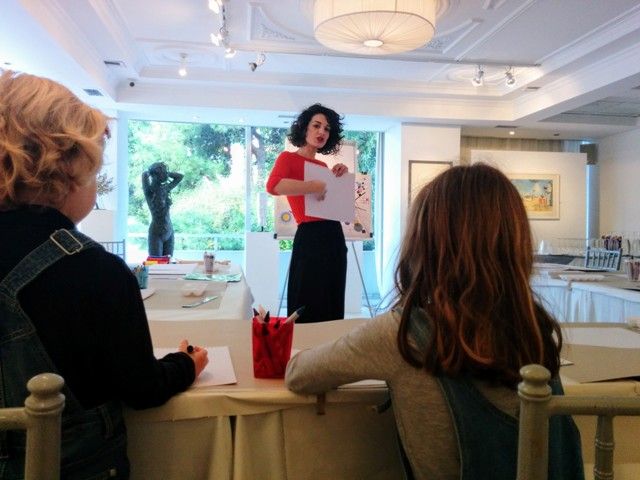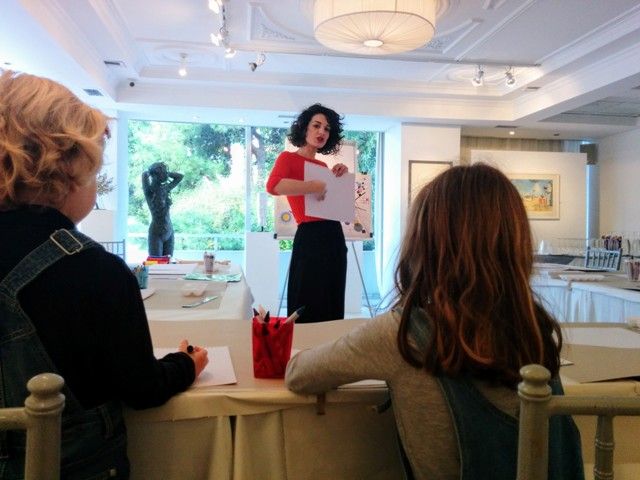 The interactive workshop had several parts in which art theory, discussion, study, and creativity were combined in an interesting way for the ages of the children participating. The group was asked to look at different works of art and experiment with their own. There was plenty of opportunity for questions, reflection, and spontaneity.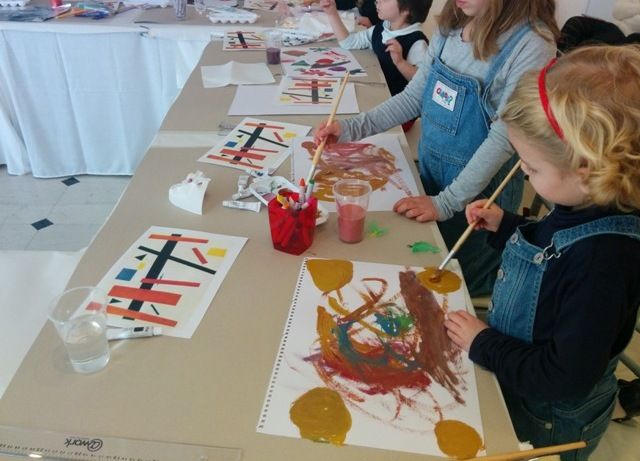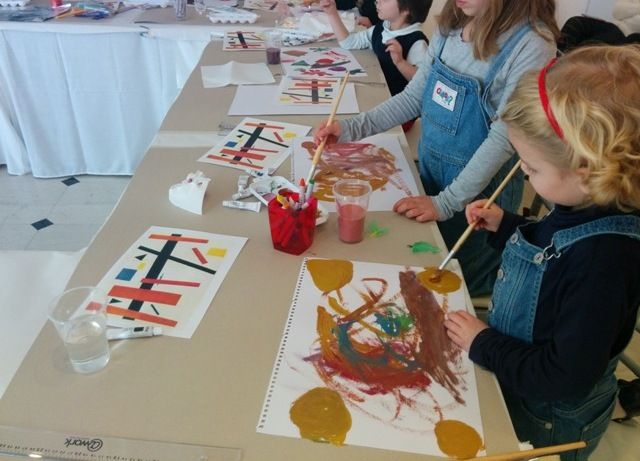 The artwork of each little artist was discussed at the end of the seminar.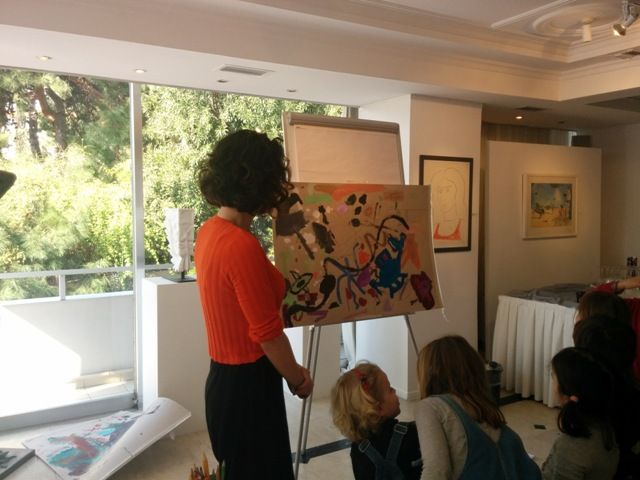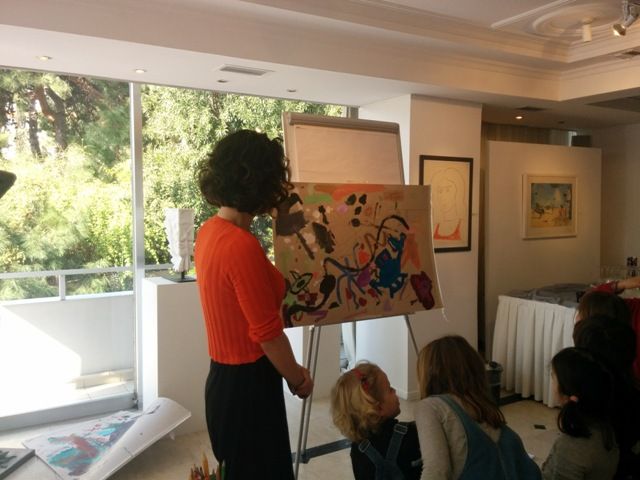 Lunch
For parents, there is a lunch buffet during the workshop. On the day that we attended, lunch was served in Frame, recently turned into a multifunctional family friendly lounge bar/club/ restaurant on the ground floor of the hotel. Lunch was as excellent, as always at the St. George Lycabettus hotel (find my article about Sunday Family Brunch here). There were many fresh salads, pasta, fresh bread, a large variety of cold cuts and a wide range of fruits and desserts including a chocolate fountain. The best was the famous La Suite pizza, recommended by Chef Vasilis Milios, with mozzarella, asparagus, and truffle.
Frame is casual, light and comfortable. We had much fun playing games after lunch.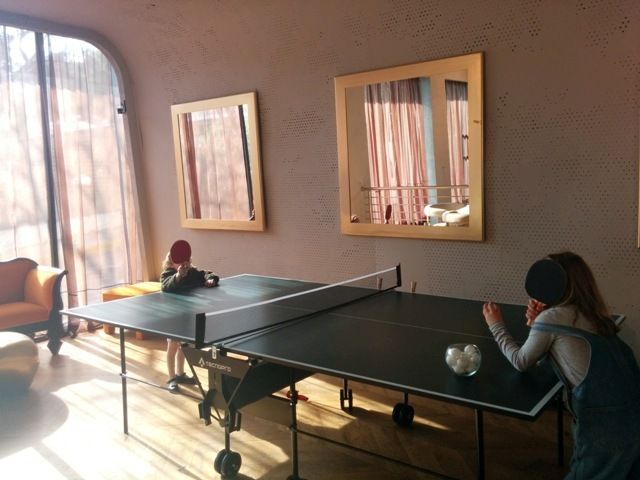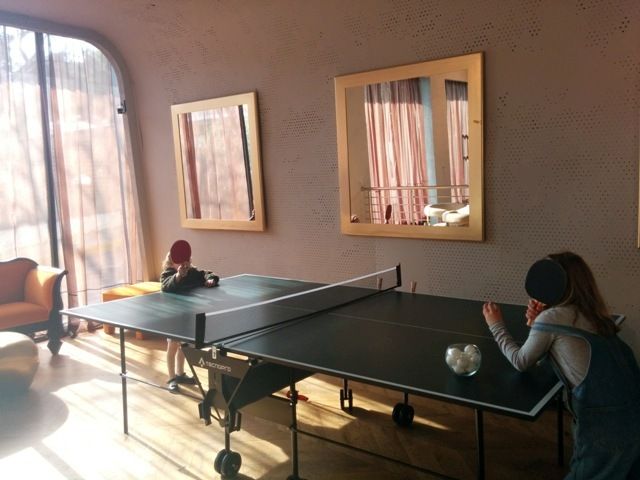 It was a good family day, kids had fun and I was relaxed and happy!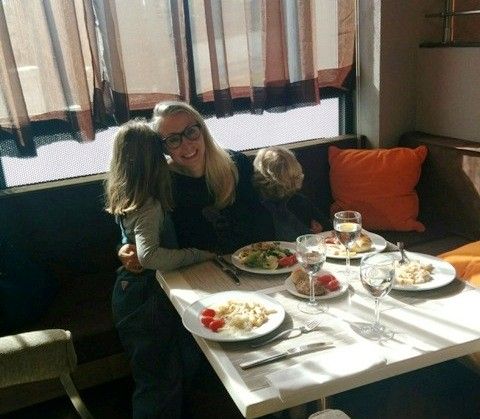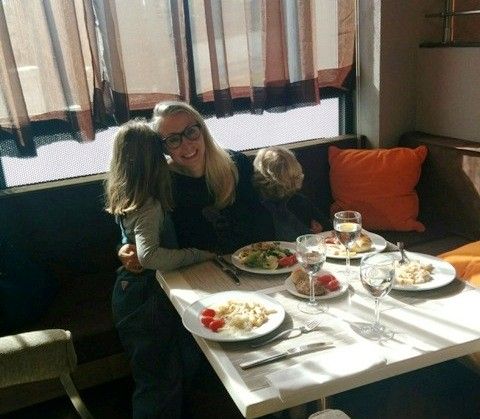 Information
Athens Art Workshops offer children aged 5-12 years old interactive educational programs and artistically creative workshops allowing them to cultivate their skills, imagination and creativity. The workshops take place at 12:00 – 14:00 every Saturday at the SG Art Gallery of the hotel. The workshops and are co-ordinated by Nina Panagopoulos (Painter) and Minnie Radou (Museologist)
Participation fee: 10 euros. Parents can enjoy a lunch buffet at La Suite Lounge Restaurant on the 6th floor.
For information and enrollment: Tuesday to Saturday 11:00 -14: 00
Tel .: 210 7290875 Email: [email protected]