Last Updated on January 26, 2023 by Celeste.
Are you planning to visit Delphi in Greece with kids? To make the most of your visit, I recommend a stay in nearby Galaxidi. We have found the perfect family hotel there. Ganimede Hotel is a kids-friendly gem with a unique atmosphere, an exceptional owner, great food and cooking classes for families.
Best families near Delphi
In July of 2020, we visited Delphi with our kids. As our base, we choose nearby sea resort Galaxidi because we wanted to combine archaeology with lazy days at the beach. Galaxidi is located at a 40-minute drive of the archaeological site of Delphi.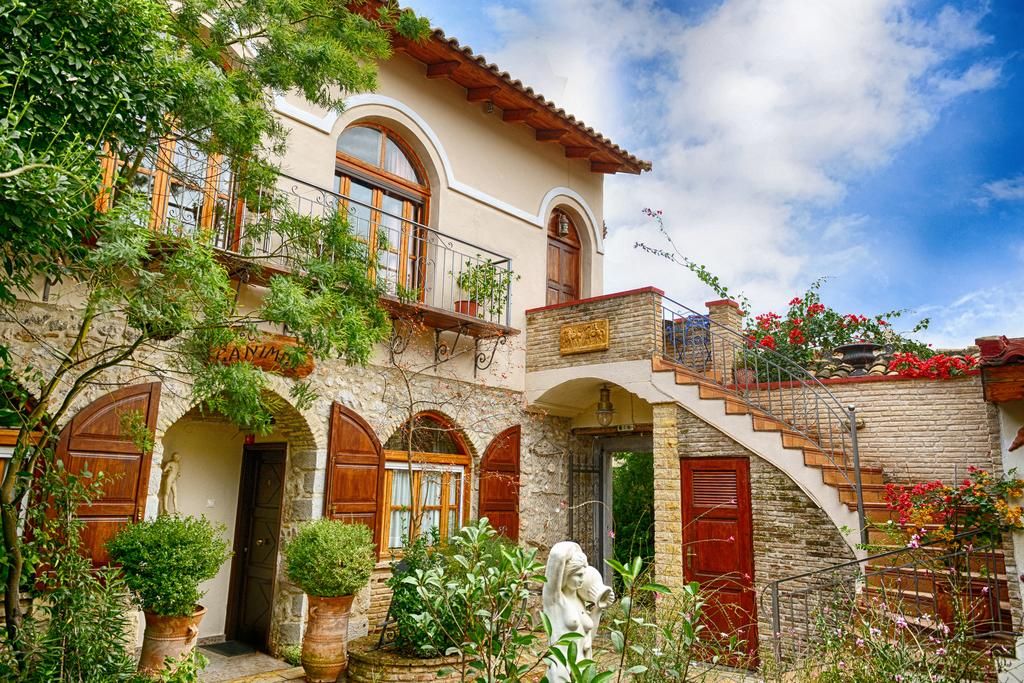 We stayed at Ganimede Hotel. A cozy boutique hotel housed in a 19th-century mansion with a beautiful garden and patio and only 200m away from the port of Galaxidi.
Hotel Ganimede in Galaxidi
During our stay, we had a chance to meet with Ganimede's enthusiastic hostess, owner and chef, Chrysoula Papalexi and talk about the hotel and Galaxidi.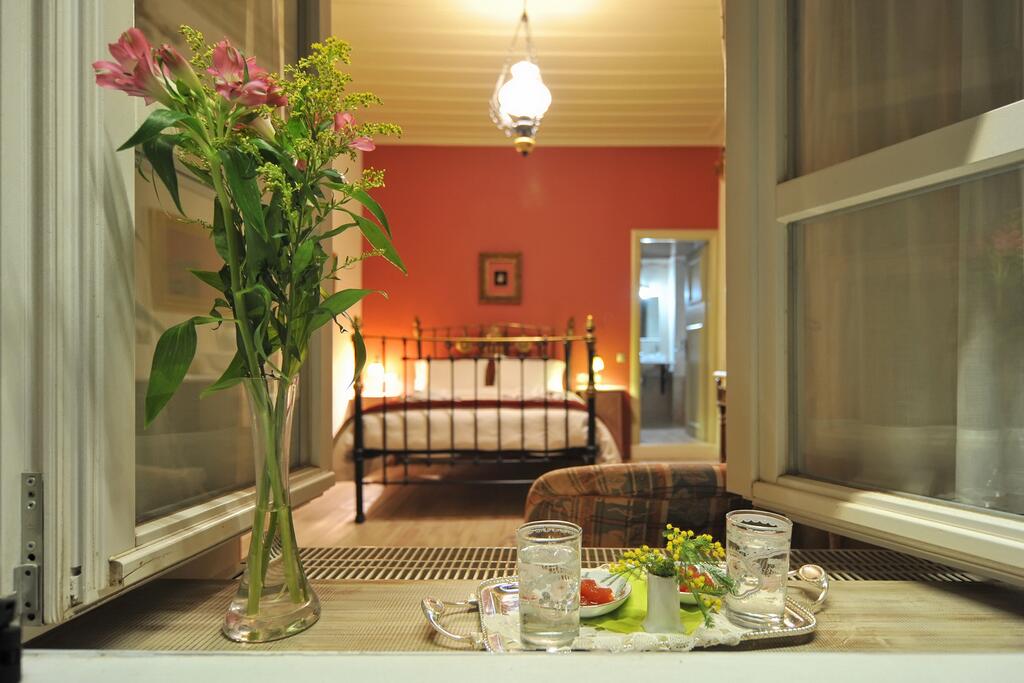 10 Questions with Ganimede Hotel
For more information and booking Ganimede Hotel, please click here
Chrysoula is a mother of 3 kids and the insider expert for the town of Galaxidi and its surroundings.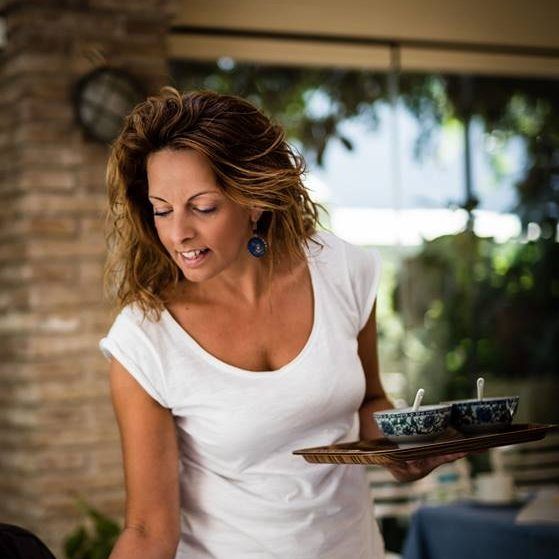 1. Chrysoula, why is Ganimede Hotel the best for families near Delphi?
These are, first of all, our safe family spacious rooms, with basic kitchen needs, large bathrooms, and areas that shine of cleanliness.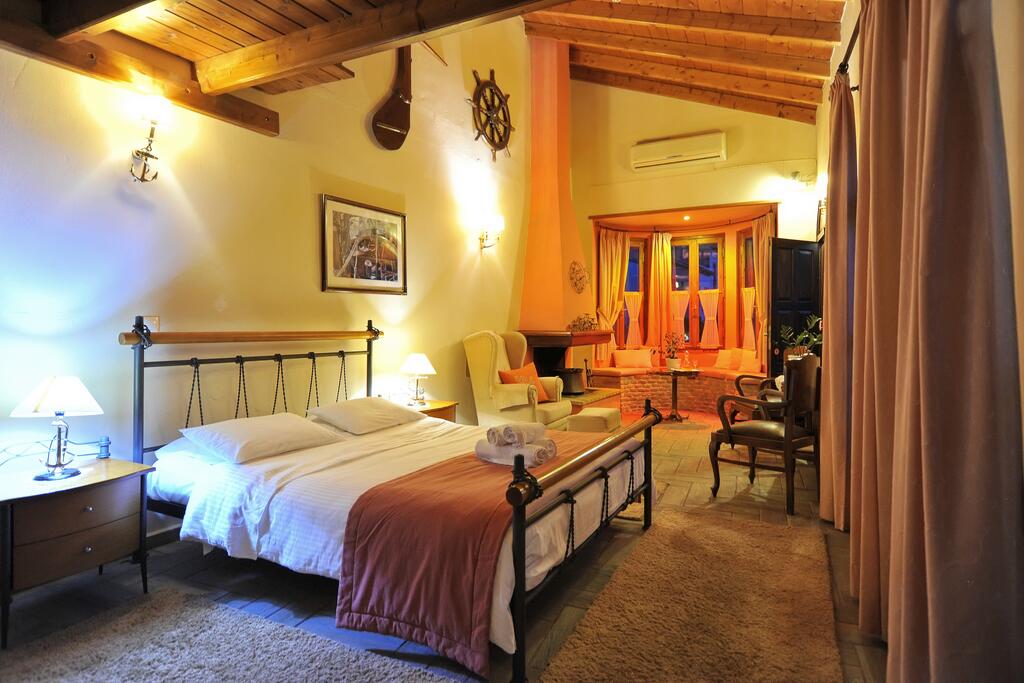 We also offer activities for children which will give them the opportunity to learn and have fun as much as their parents or even more. And we are a good base for sightseeing. Ganimede Hotel is the best for families near Delphi, the most ancient and famous sight in the area.
Thirdly, our Greek award-winning breakfast which is healthy and tasty and highly recommended both for children and adults. Kids will love it. We respect and love our young customers (who are classified as our future customers) so we invent ways of serving them that will definitely be unforgettable.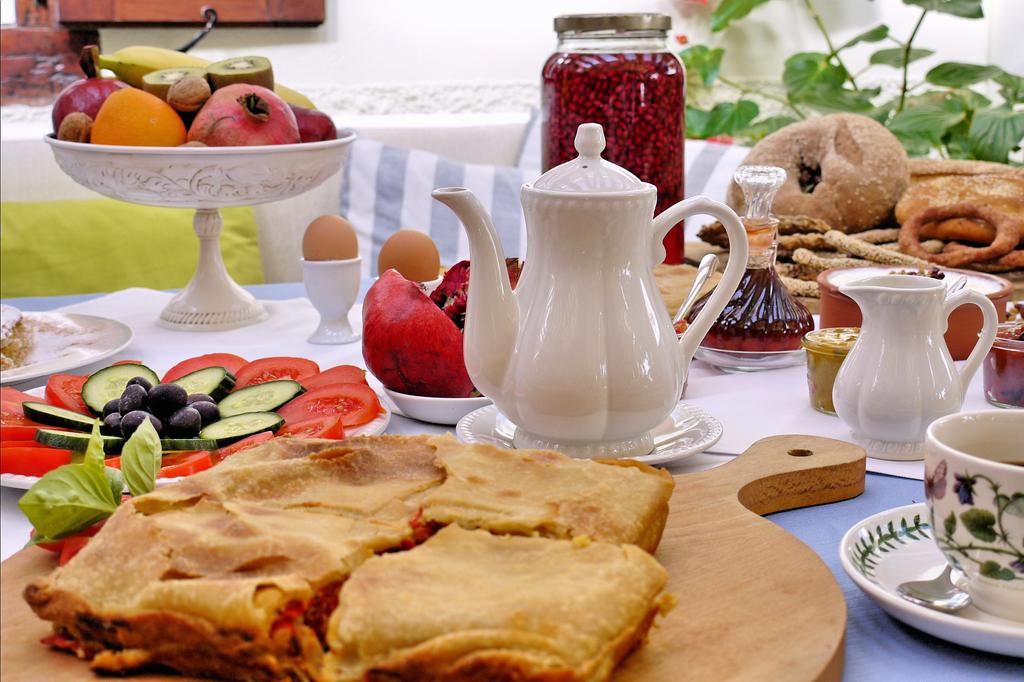 2. Is Greece a family-friendly country?
I believe so as Greece welcomes visitors from other countries with children in many different ways. It is a hospitable country with a great gastronomic richness which both children and adults are welcome to try.
Greece has a beautiful clear sea and beaches where one can safely swim, do water sports or just enjoy the Greek sun and an ideal climate all year round. And above all because of its general safety measures which are respected.
3. Why should families spend their vacation in Greece?
Compared to other destinations Greece is budget-friendly while at the same time it provides a great variety of options. For nature lovers there are rivers, gorges, easy walking routes that families could visit.
Greece also has a great history, a culture that starts from the ancient Greeks. Incredible monuments that can be visited like Delphi only 30 minutes from Galaxidi.
4. How do you define family-friendliness in your hotel?
Being the mother of 3, I believe that I offer what I would like to have when I am on holidays with the family. Friendly staff, equipment such as baby seat, cot, babysitting upon request, nutritious food, spacious clean and highly disinfected rooms.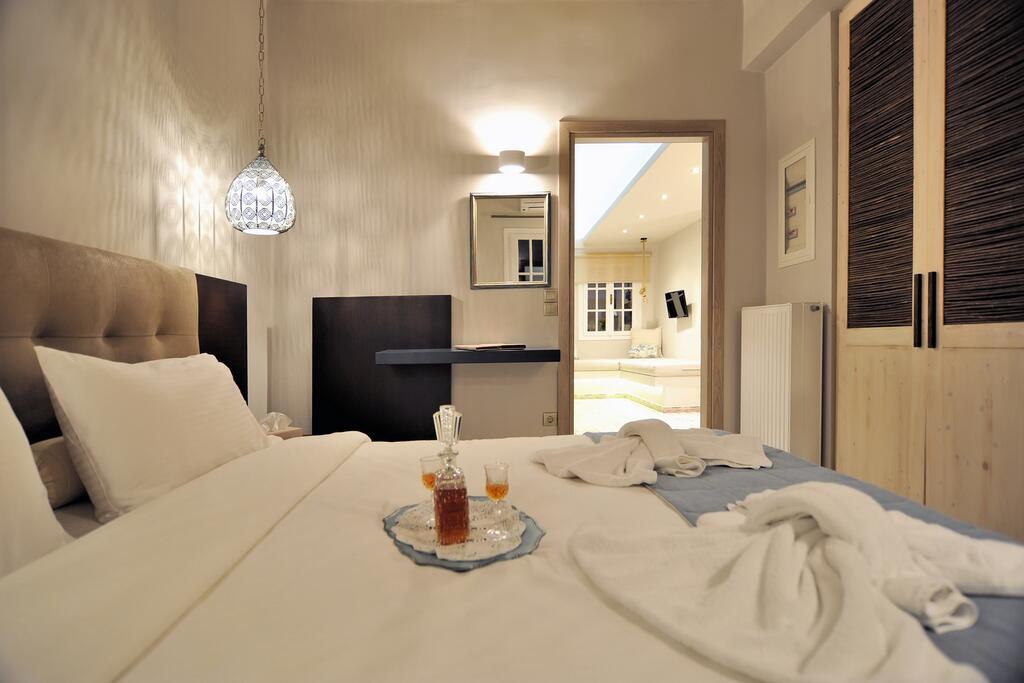 5. What do you offer besides hotel services?
In addition to the basic services, a hotel should be able to produce your unique experience. For a long time now Ganimede Hotel, we organize family cooking lessons. In these courses, families can learn how to bake Greek pies. They work with the tools of the trade, homemade dough, and pass their time with a fun activity.
Another activity is our day trips with the DELPHI SAILS, vessel offering guests opportunities to snorkel, enjoy the beach, or even take a walk in inaccessible by the road spots. The ability to rent bicycles and explore the surrounding area.
6. What do guests love in your hotel?
What my guests really love is the way I welcome them, and the tradition I have built of offering the new guests a welcoming treat and the time I dedicate to explain all the sites and landmarks that are highly recommended to be visited as well as information and suggestions considering our beautiful town.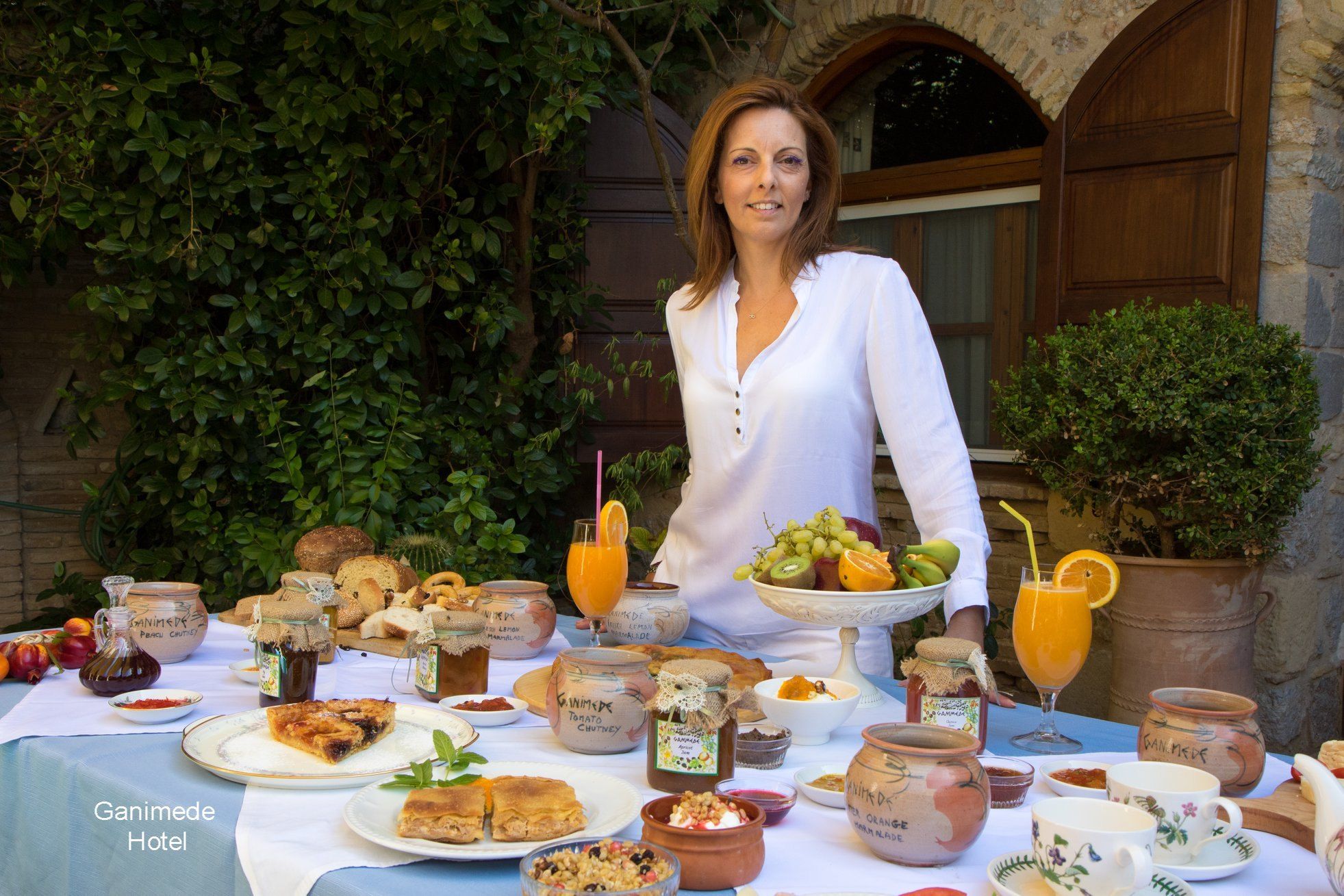 From our point of view, Ganimede Hotel is one big family that all young and old are happy members of it. Each and every one is special and I aim to offer him or her alongside with my team the authentic loving care of Greek hospitality as well as our genuine smiles
What guests also adore is our home-made breakfast. A culinary expedition with experiences for the sweet tooth and the salty craver which never ends because of the new surprises and constant renewal of my breakfast.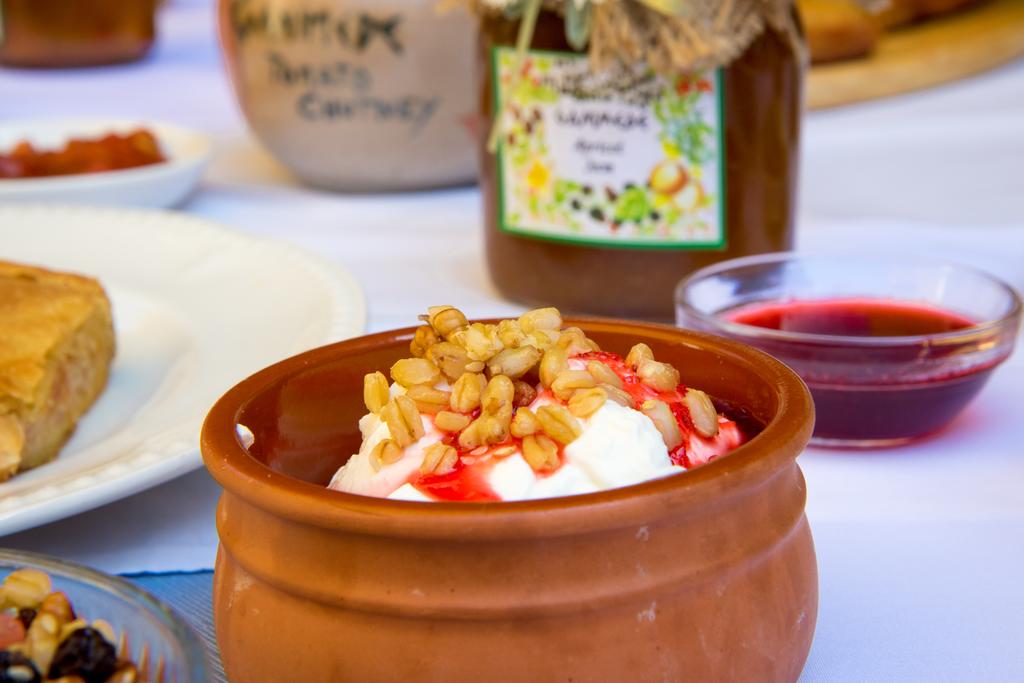 7. What are three fun facts about the hotel that many are surprised to learn?
Our special breakfast decoration and designed boiled eggs for children. The fact that even the locals visit us for breakfast and that there is so much to learn in our herb garden!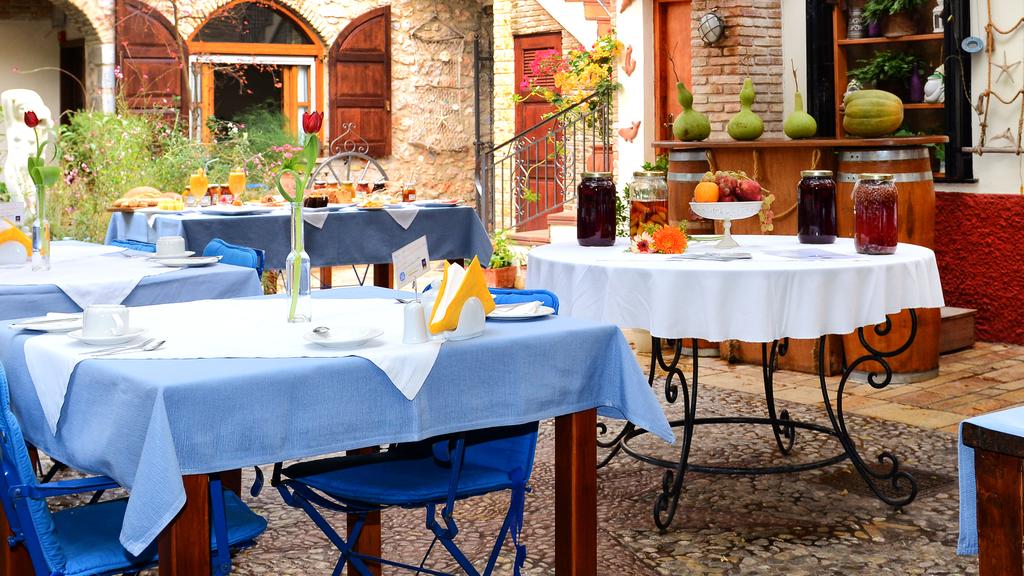 Our history and our hospitality. The opportunity to stay in a traditional hotel such as historical Ganimede, built in the 19th century and MiraMare, our sister hotel, which offers all of our services and our famous breakfast next to the port.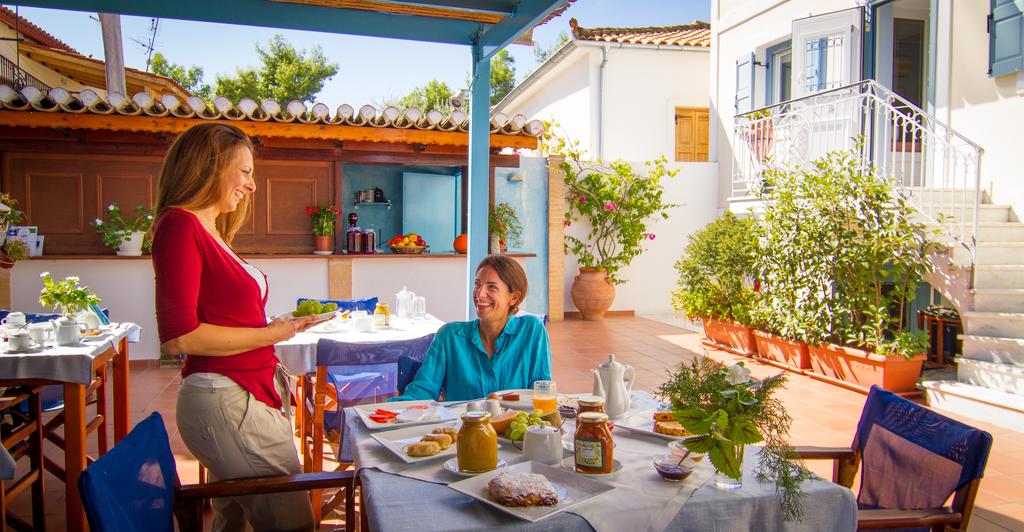 Galaxidi combines everything. One can enjoy nature but can also walk around the town and enjoy architecture which is unique in the area, can visit the historical and traditional shops, museums, churches, and other landmarks such as the windmill.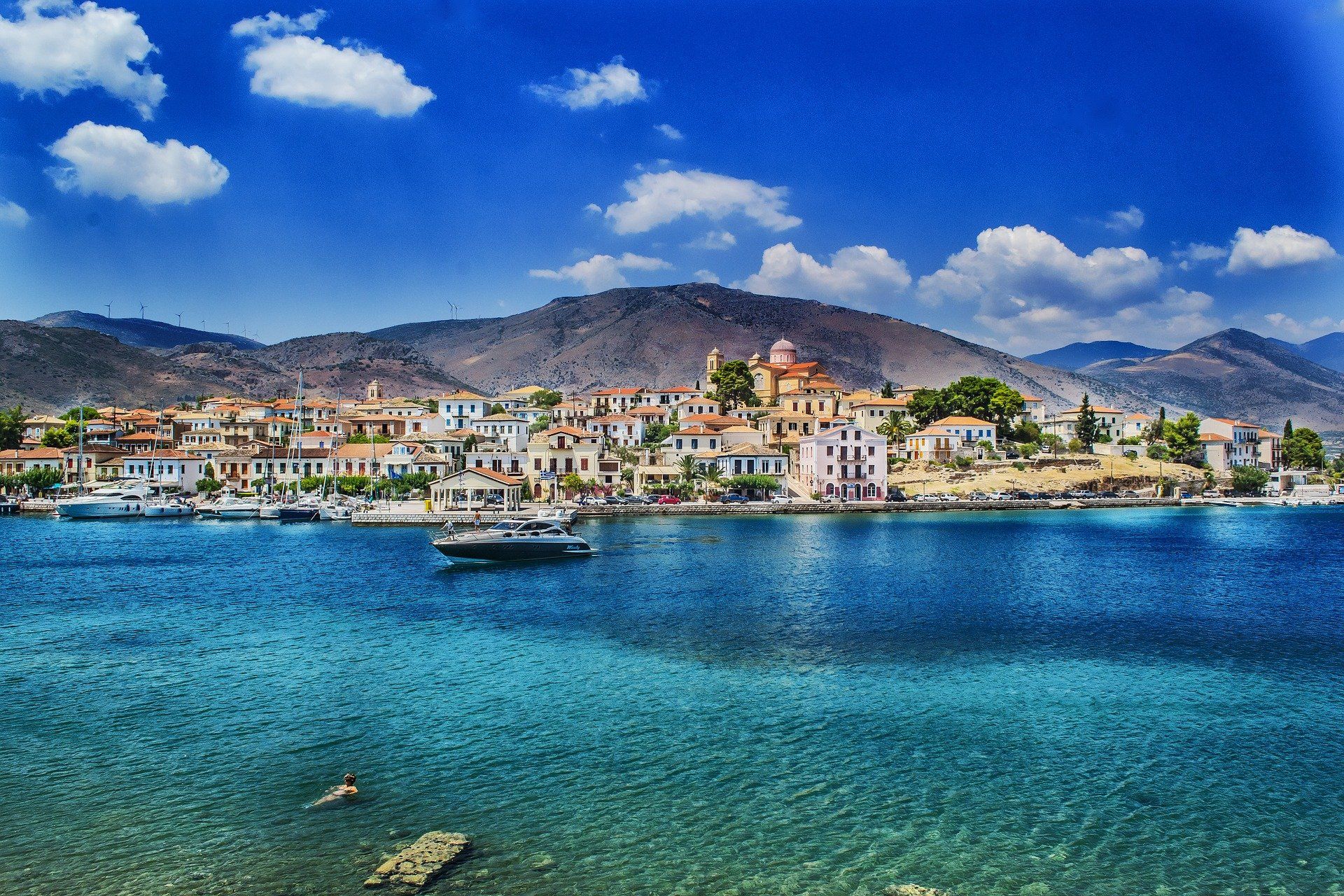 Restaurants in the area all have Greek traditional food such as Kelemia (stuffed onions) and fresh fish. Galaxidi is famous for its Almond sweets and Revani found in the patisseries of our town. Of course, I also recommend the Ganimides Jar sweets & chutneys and our hands-on family cooking classes.
The local bakery – our family bakery – prepares popular baked goods and bread daily. And there are also small boat trips to the islands across from Galaxidi for swimming, snorkeling, and sunbathing.
Last but not least, don't forget that our hotel is the best for families near Delphi. Here, you can combine a cultural holiday with relaxing at the beach and nature. Families who love history and Greek Mythology must visit Delphi!
Before you travel to Delphi with Kids, have a look at these recommended best books about Greek Mythology for Kids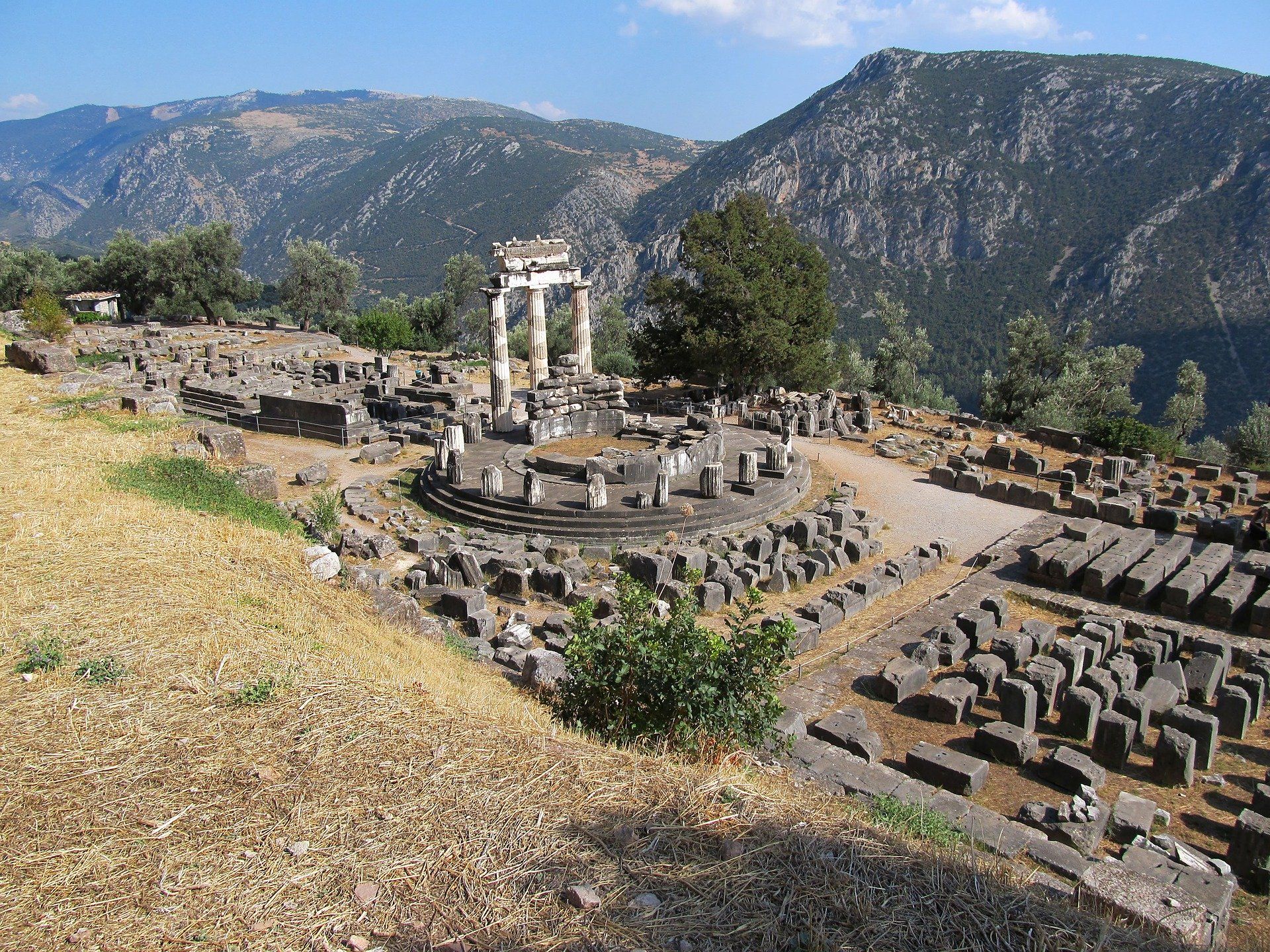 10. What is your favorite place in Greece -after Galaxidi – and why?
For a Family Travel Guide to Galaxidi with kids and things to do in Galaxidi, please click here.
My favorite place besides, of course, Galaxidi, is Paros. I like their delicious food, the locals who are full of life and hospitality and last but not least their amazing sandy beaches.
Thank you Chrysoula, for telling us more about Ganimede hotel!
For more information and booking Ganimede Hotel, please click here.
Family Hotels in Greece
If you are interested in small and original family hotels in mainland Greece, you may also like Daphne's Club in the Peloponnese near Athens or Rouista Tzoumerka Resort in Epirus, north Greece.