Last Updated on January 26, 2023 by Celeste.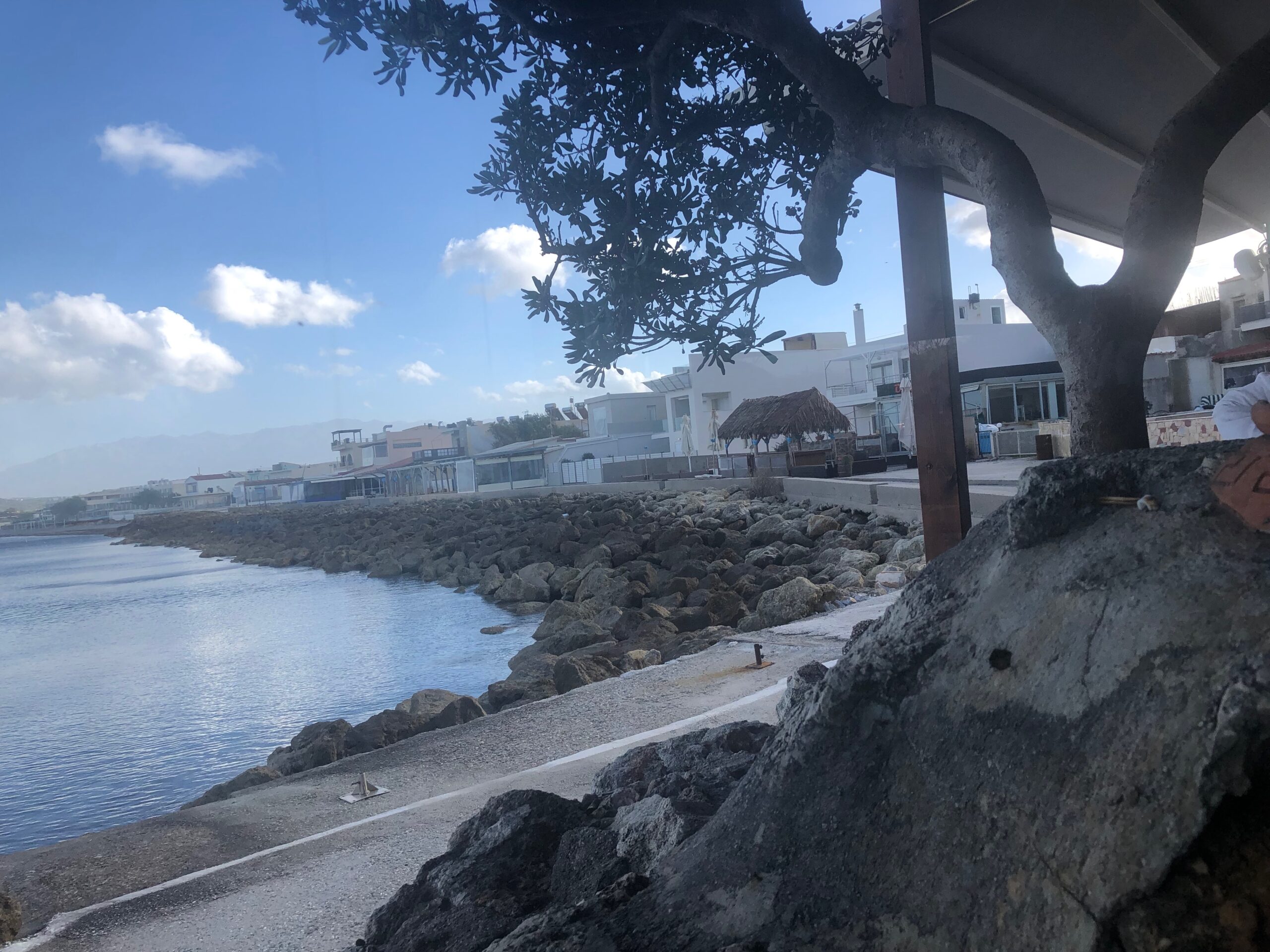 If you are looking for a place to enjoy a relaxing day or an ideal quiet location for your stay during your summer holiday, Kolymbari in West Crete is the picturesque village to keep in mind.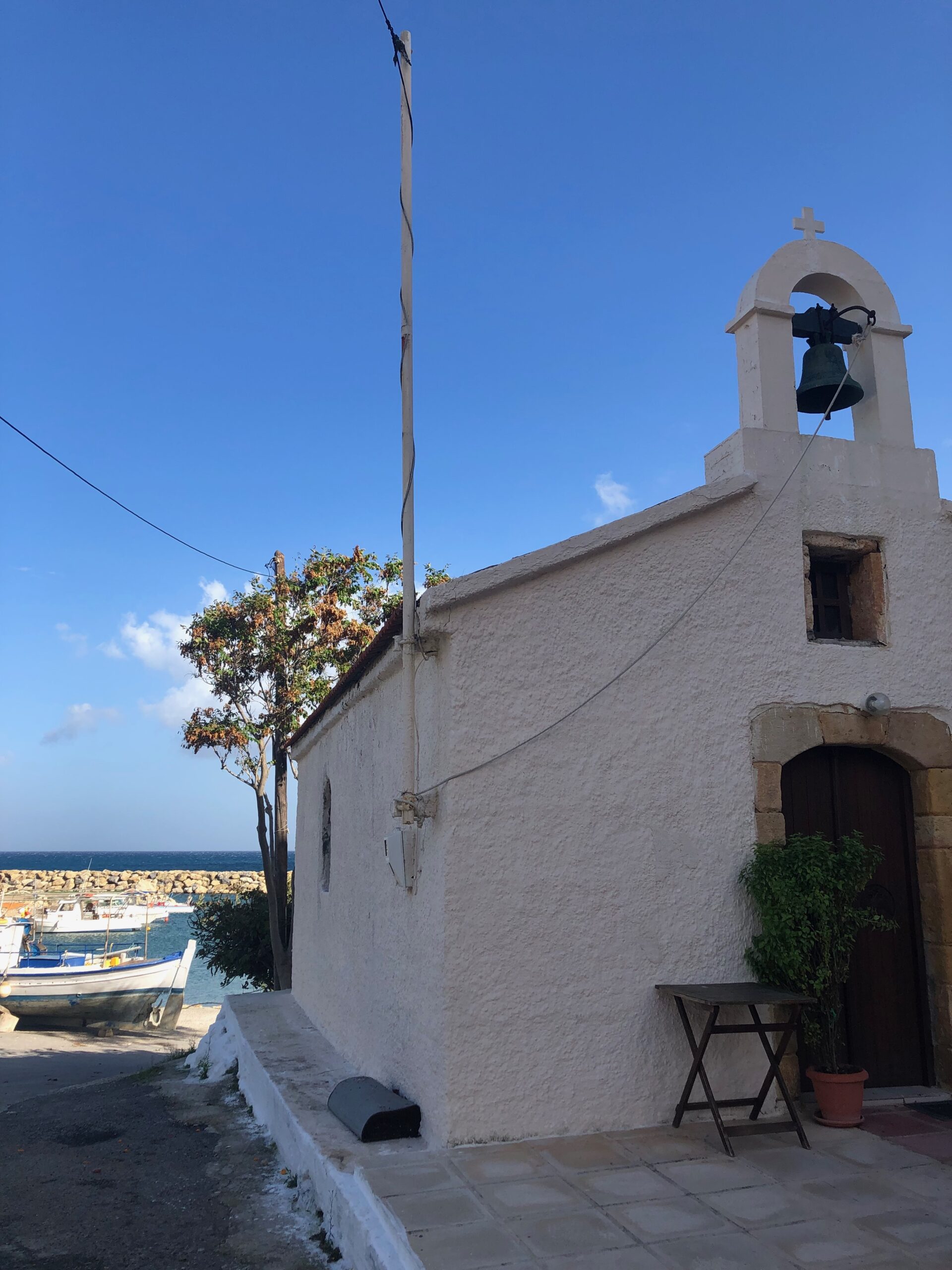 Where is Kolymbari?
Located 26km west of Chania, Kolymbari in West Crete is the ideal location for those who want to explore western Crete, while visiting Chania or cosmopolitan resorts like Platanias is only an easy drive away.
Things to do in Kolymbari West Crete
Having Kolymbari as your base gives you quick access to the well-known beaches of Falasarna and Balos but also Elafonisi and Paleochora are easier to access.
Yet, Kolymbari its self has a long pebbled beach, and you can always pick your favourite place to enjoy it with privacy. Also, the village with its small newly built harbour is ideal for evening strolls among the colourful boats. The food and hospitality are guaranteed. Don't forget that Crete has proven to be a top culinary destination thanks to the quality of local products.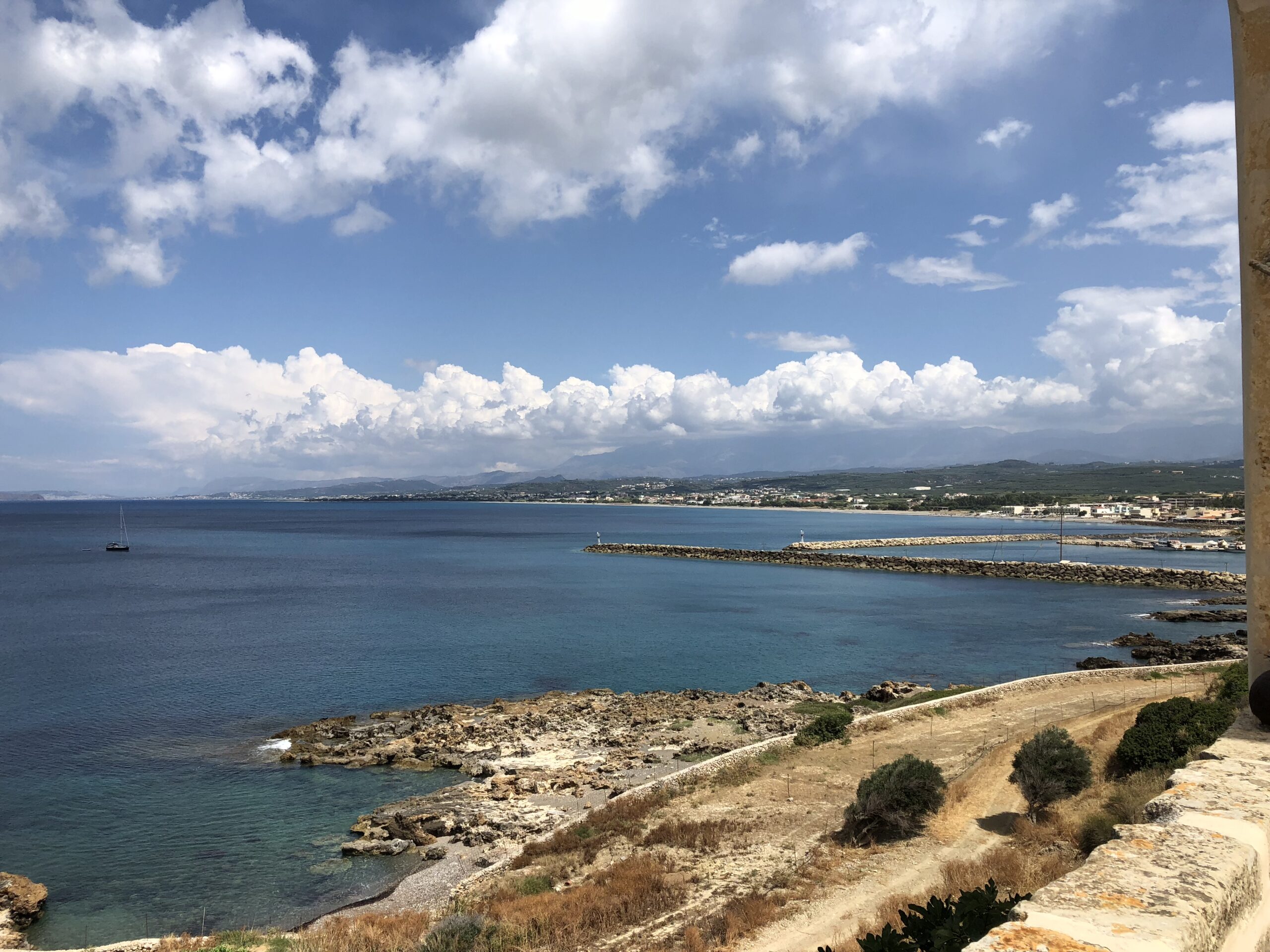 You will also enjoy visiting the Gonia Monastery, a very important monument of Cretan history which has always played a vital role in the life of Cretans. The monastery was built in the 13th century adjacent to a cemetery, but it was rebuilt between 1618 and 1634 in its present location, with Venetian influences in its architectural design and adornment. The distinctive fountain in front of the monastery's entrance was built in 1708 and the belfry in 1849. The monastery has suffered lots of attacks and bombardment during the Turkish occupation, and the most popular of its exhibits is the cannonball still lodged in the monastery north wall.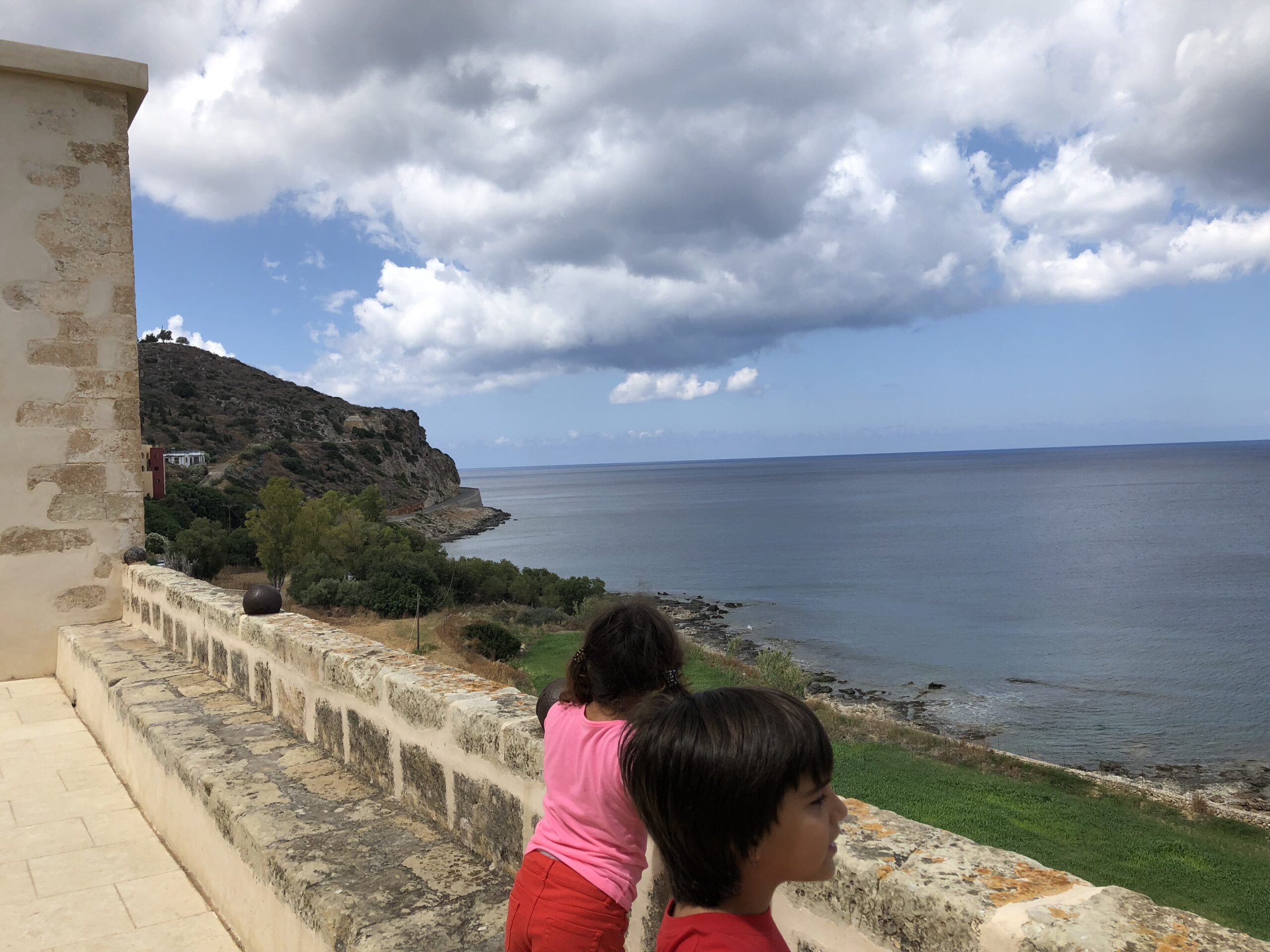 The museum displays rare and precious icons and manuscripts dating back between the 15th and 17th century as well as Byzantine treasures and ancient inscriptions on the walls.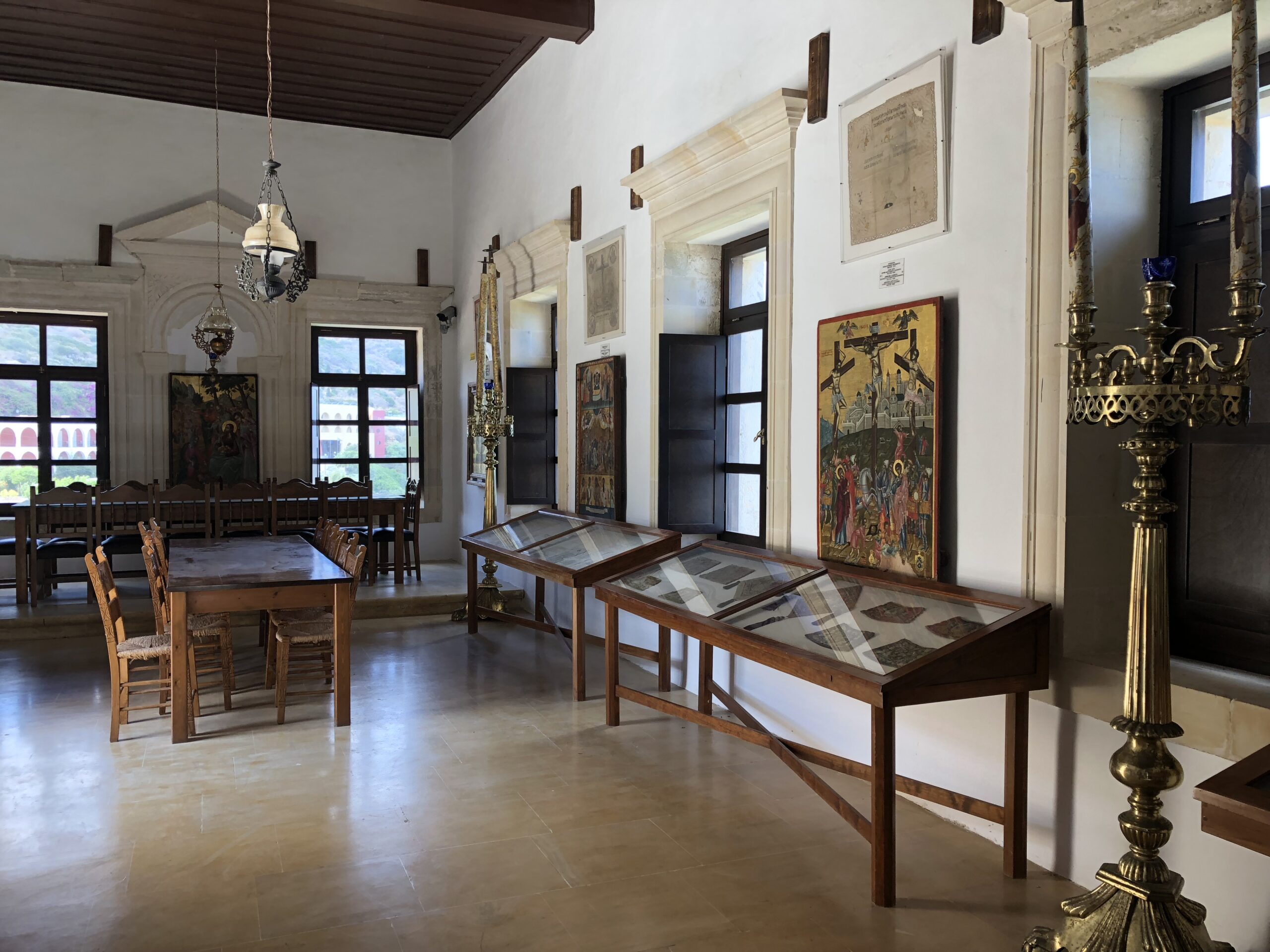 Its' quiet aura and beautiful location will satisfy every visitor. If you get a chance to meet any of the monks you will feel their hospitality and willingness to answer your questions. Of course descent clothing is recommended when visiting places of religious interest for reasons of respect.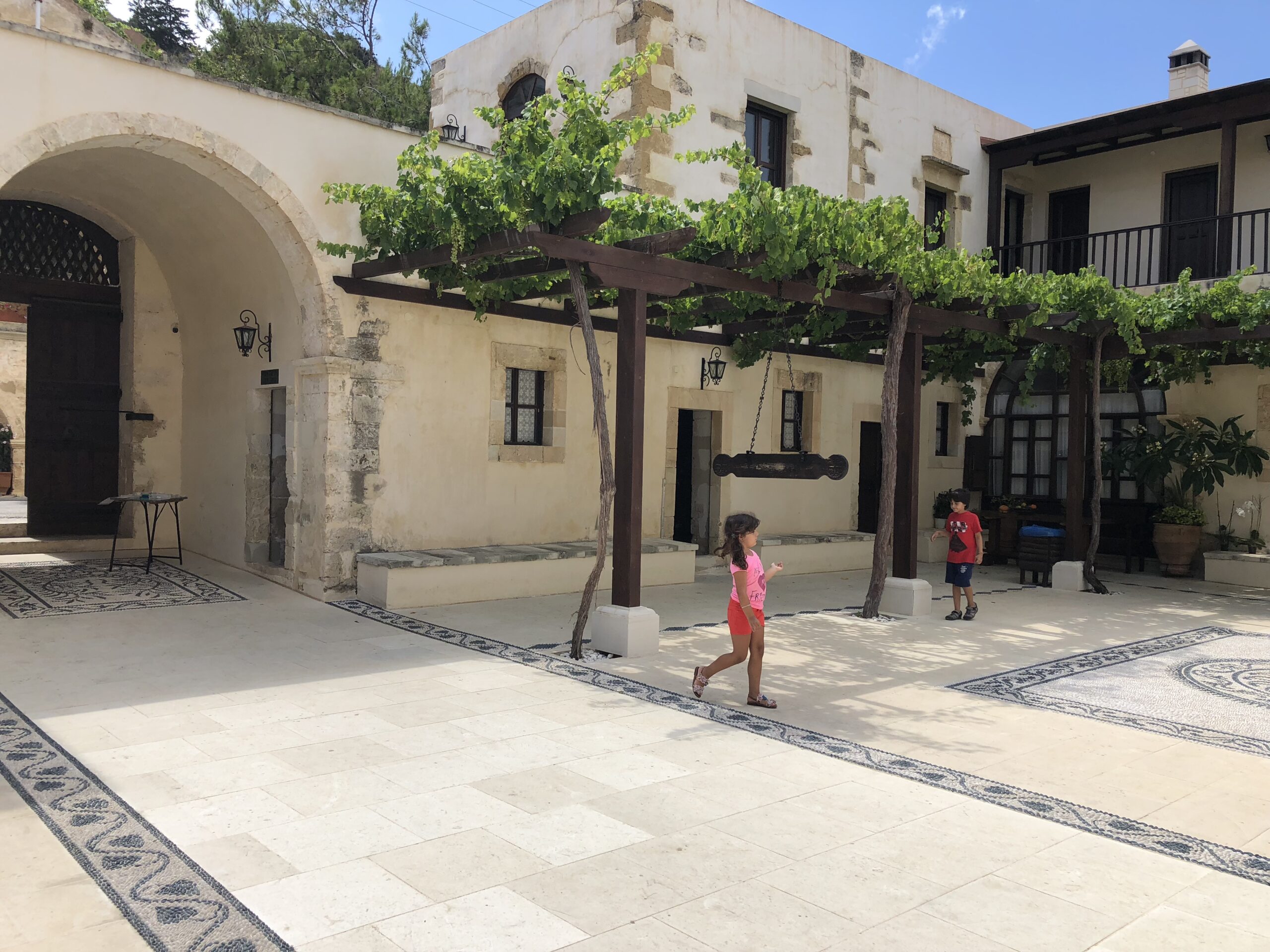 Kolymbari is also a very safe place for kids, as traffic is very limited and the place is offered for walking around with safety. Renting a car to visit places is also a very good idea. Local transport in the summer is also recommended as it is very affordable and safe.
Where to stay in Kolymbari?
I recommend the following hotels for families.
The newest addition to the area is the 5 * Avra Imperial Hotel. The Avra Imperial Hotel has a state of the art kids club, babysitting, kids pool and family suites. For more information and prices, please click here.
Selini Suites Hotel Kolymbari are also excellent for families with many play pools, family rooms and apartments and a state of the art gym and spa. Lots of grass areas for the little ones. For more information and prices, please click here.
Where to stay in Crete with Kids
In Where to stay in Crete with Kids | The regions of Crete, we have described each part of Crete island. For family hotels and kid-friendly resorts in the four regions of Crete, its towns and agro-tourism accommodation, please check The Best Family Hotels in Crete.
Have you been to Kolymbari? Pin it for later!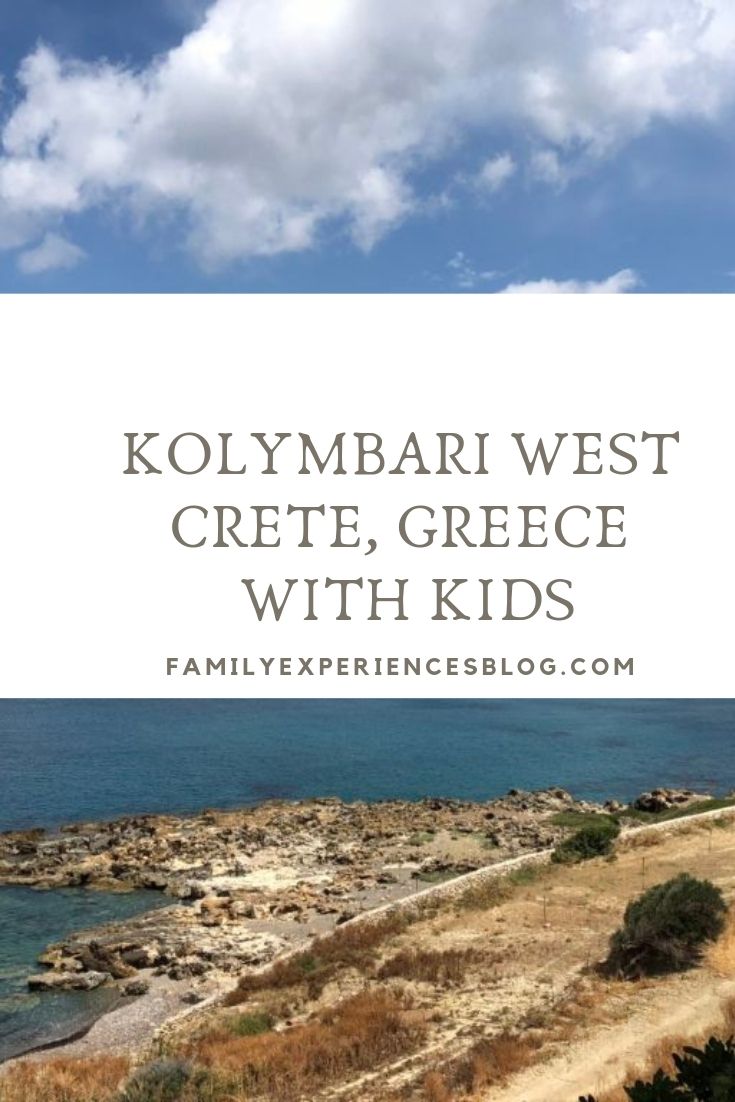 Disclaimer: This post contains affiliate links. This means that should you click on certain links, and then subsequently purchase a product or make a booking, we will receive a small commission. It costs nothing extra to you but helps us keep the site running. Thank you for supporting us in this way.