Last Updated on December 21, 2020 by Vasilis
Nafplio (also called Nafplion) with kids is a lot of fun. This beautiful town offers everything that you need for a fun day trip from Athens, a weekend escape, a winter or and summer vacation!
Being the first capital of Greece, Nafplion offers a great mix of adventure, culture, and relaxation for families all year round. Nafplio is also one of the most romantic towns in Greece and its surroundings offer mountains, beaches, green parks, castles, world-famous ancient sites, museums, galleries, a car-free old town, and lots of playgrounds. Nafplio is an easy town to navigate with kids.
How to get to Nafplio with kids
Nafplion is 138 kilometers away from Athens and can be easily reached by car. There is a large public (free of charge) parking in the port where you can leave the car and discover Nafplio by foot. Nafplio can also be an ideal starting point or home base to discover the rest of the Peloponnese. If you do not want to drive, the next best most comfortable solution with kids would be an organized bus excursion such as this Full Day Trip to Nafplio and Epidaurus.
Is Nafplio with kids a relaxing and interesting destination? I believe that it is. The old town is family-friendly, especially for the little ones. Let me inspire you and show you why Nafplio is family fun with some photos from our family album: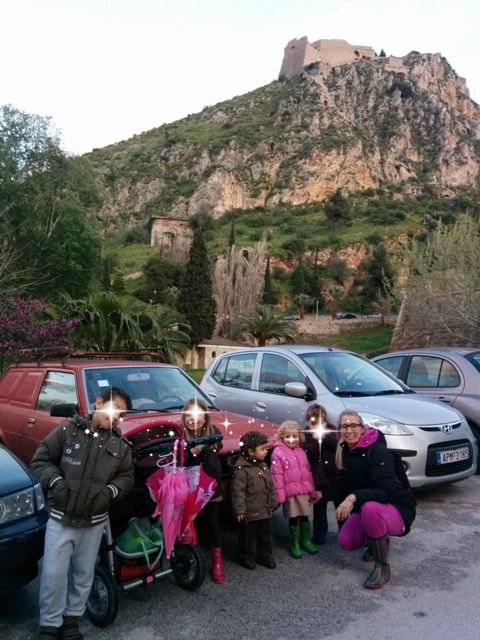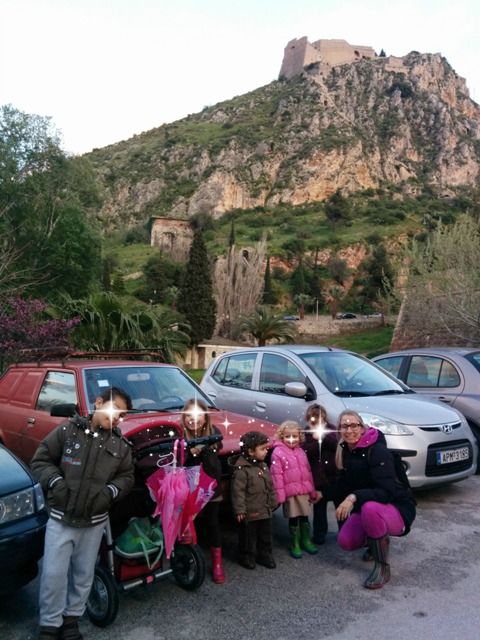 When to visit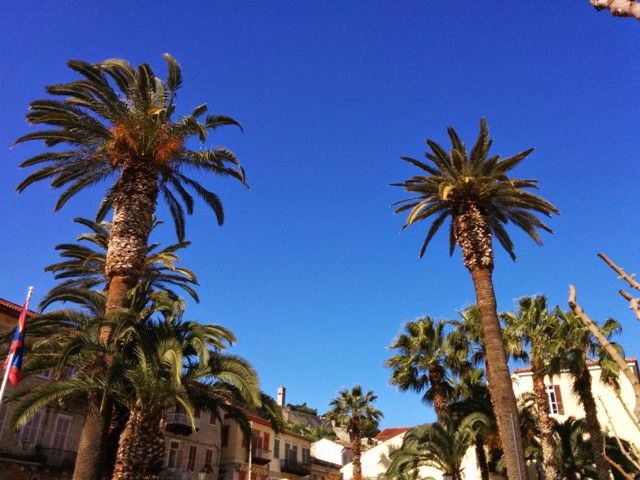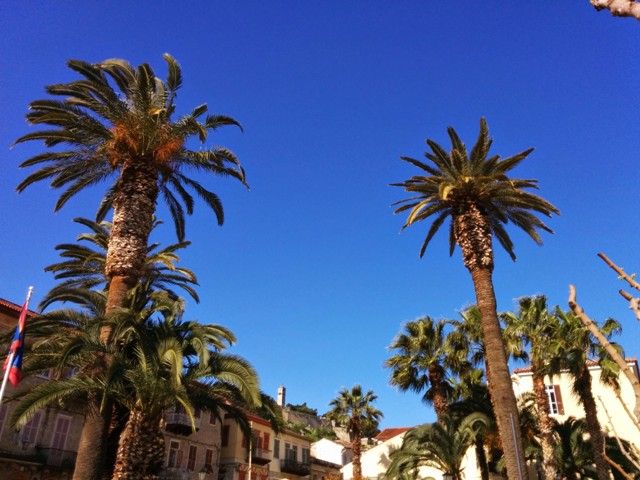 Nafplio is and all year round destination suitable for each season of the year. The town has beautiful palm trees and landscaped gardens as well as impressive mountains and hills in its surroundings. In the summertime, the waterfront at the port is full of life and the boulevard is excellent for a stroll and an ice cream. In the wintertime, Nafplio offers cosy taverns and mountain excursions.
Explore beautiful Nafplio
Nafplio is a very pretty little town with lots of colourful streets, picturesque alleys, and corners. The old town is made up of Venetian buildings and neoclassical mansions. A walk around is wonderful for young kids and children in a stroller. The most streets and squares are smooth, many paved with marble and car-free. It is very easy to explore Nafplio by foot.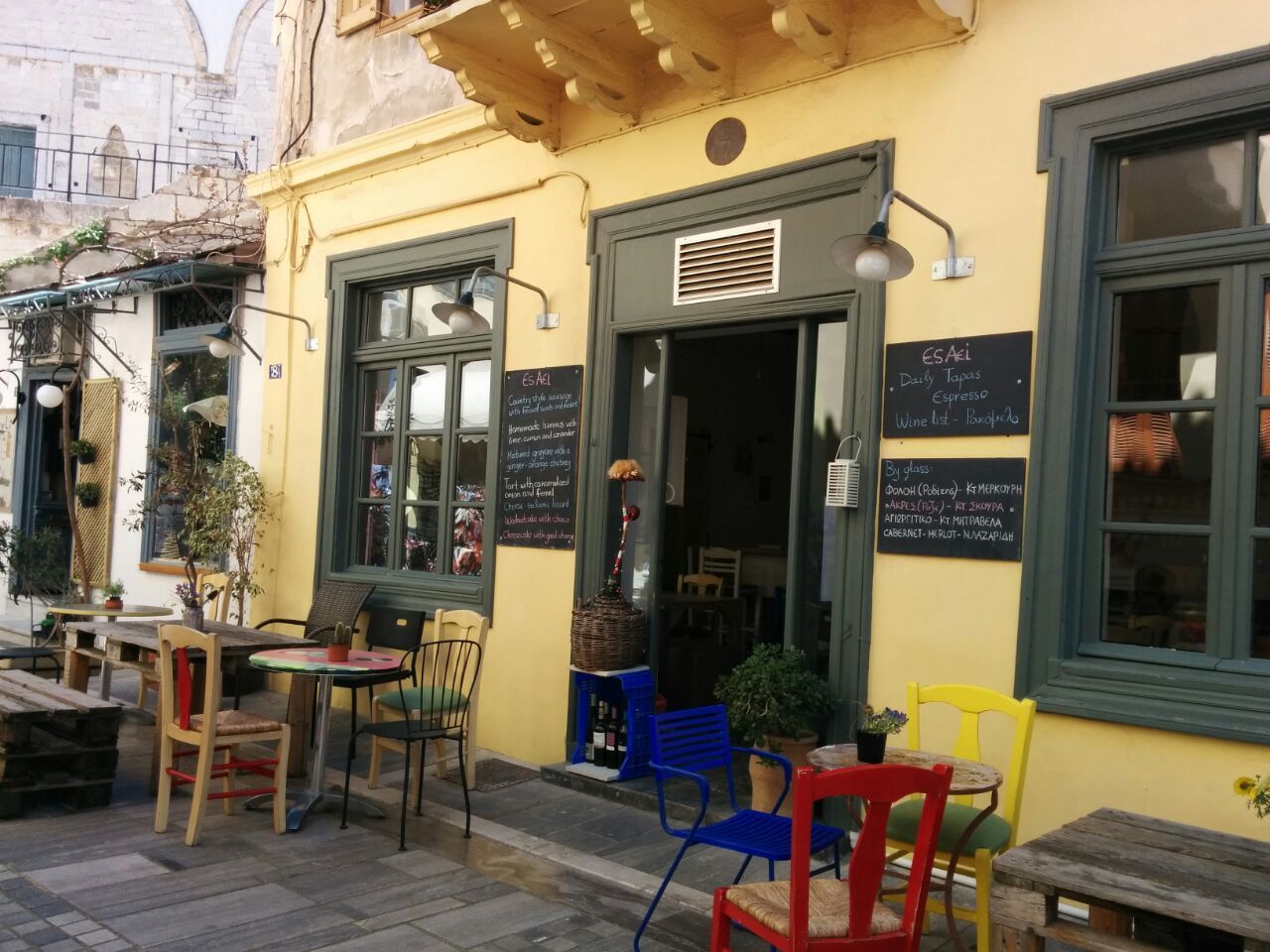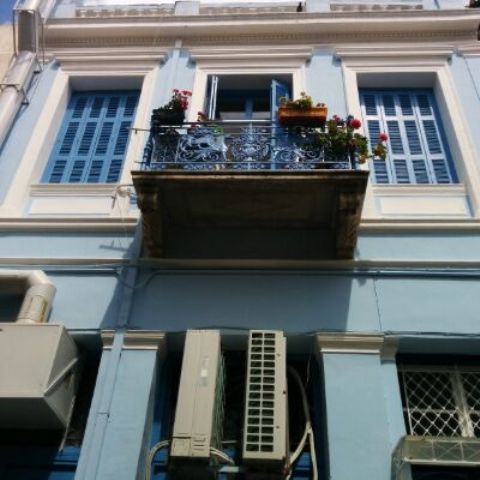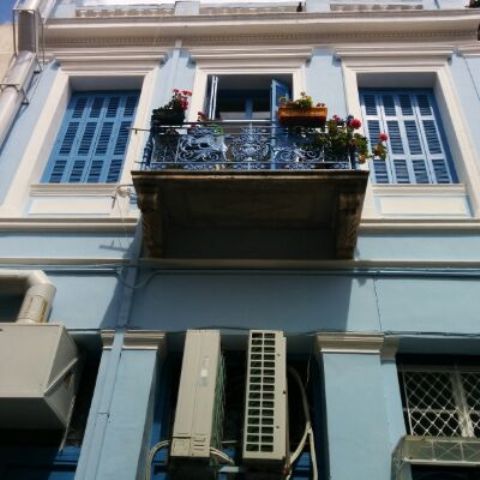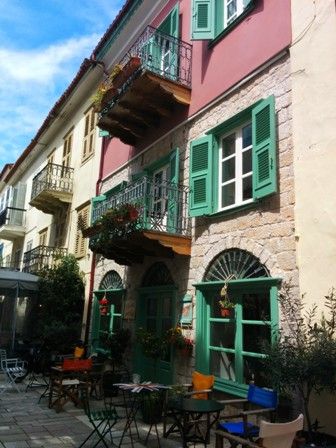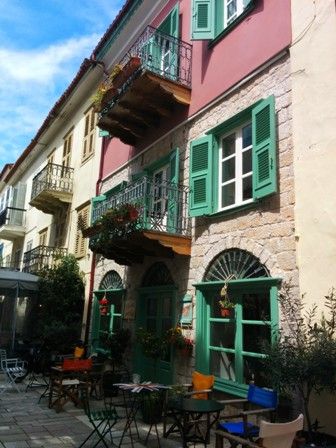 Show your children local architecture and discover the many ways of building houses and balconies. The classic residences with wooden shutters are fascinating and all children will love wandering around the streets and experience the colors and shapes of the buildings.
After two hours by foot, you will have seen most of the old town. History is very visible everywhere in Nafplio. Even if you decide not to visit any museums or sites, the statues, arches and historic buildings in Nafplio will remind you of the towns important historic role. Nafplio with kids is fun just wandering around and looking up.
Another great way with kids to explore Nafplio by Hop on Hop off bus. See various key sights of Nafplio on this bus tour while relaxing and enjoying the fresh air. Tickets are valid for one day so that you can explore many places of interest at your own pace. Click here to book your tickets.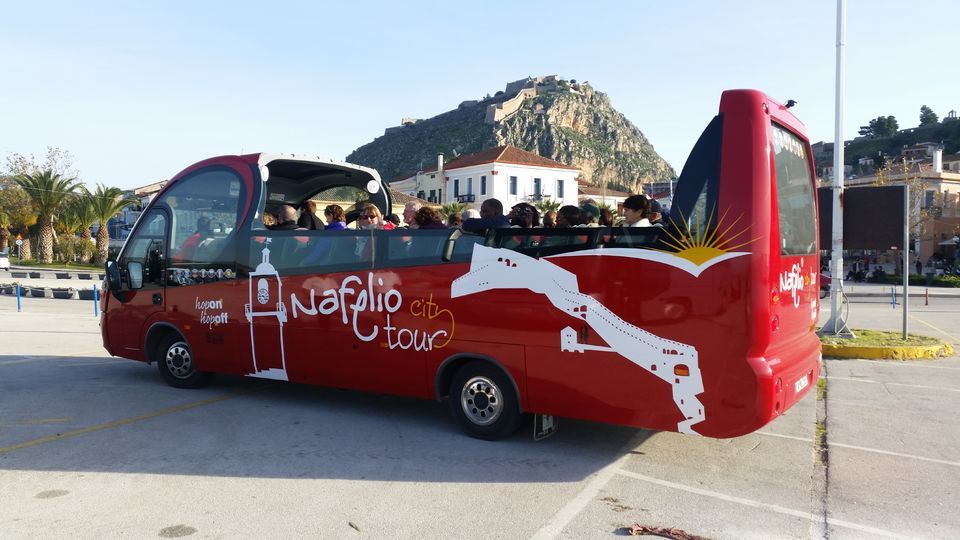 Things to do in Nafplio with kids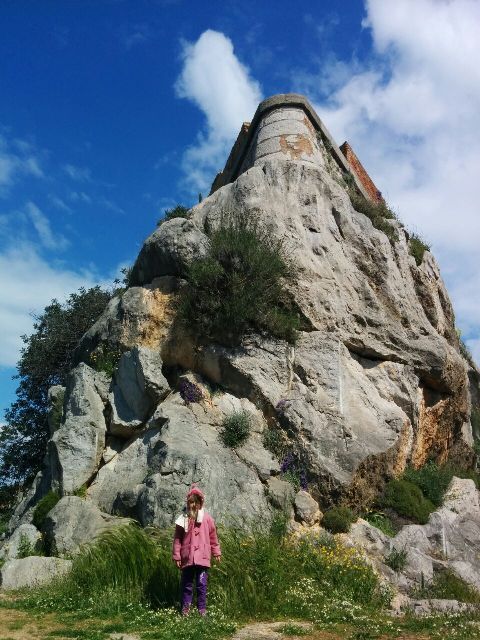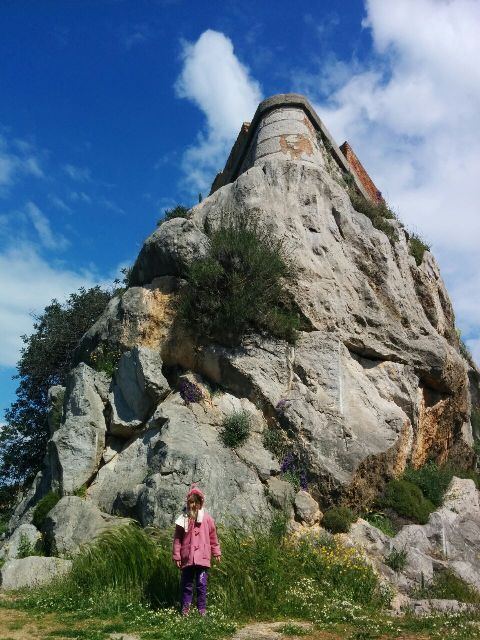 Palamidi castle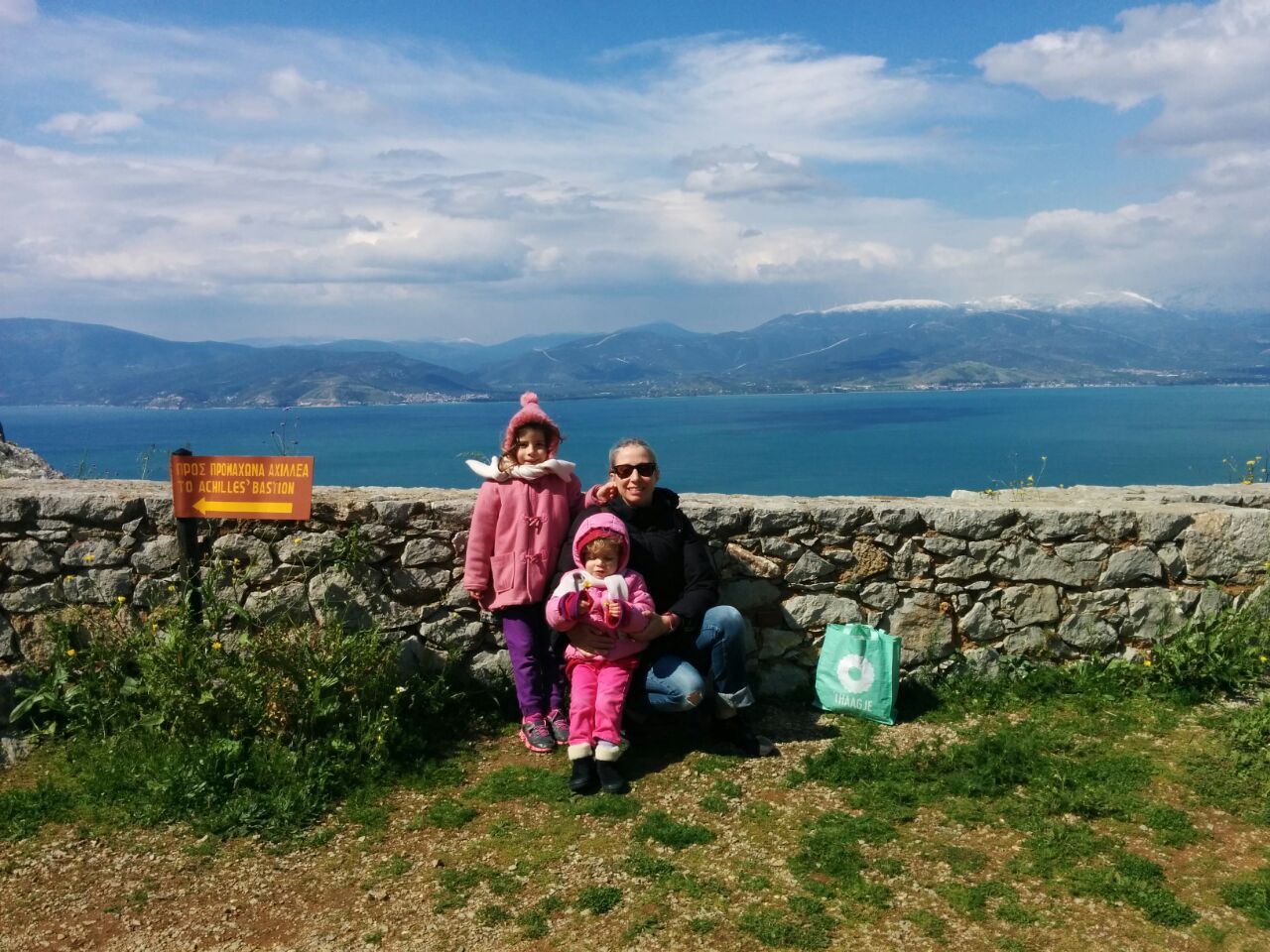 Nafplio with kids needs a visit to the most important attraction: the Palamidi castle. Families with older children can climb the famous 999 steps up to the fortress. But you can also go by car and park right outside of the entrance to the castle. The drive up is easy and parking is free. A good alternative to the climb! The view from the Palamidi castle is stunning. The castle is NOT stroller friendly.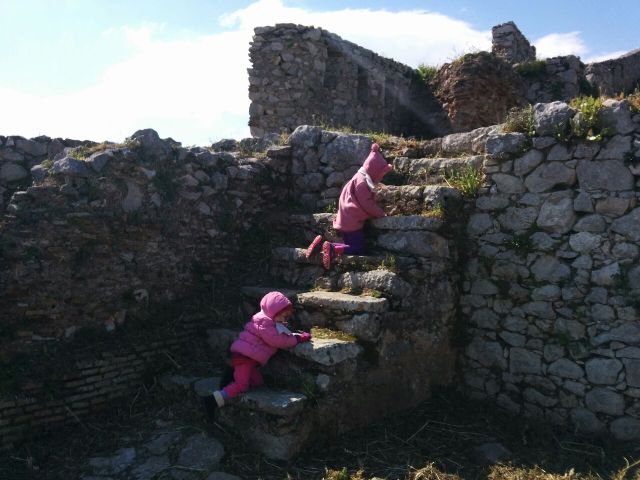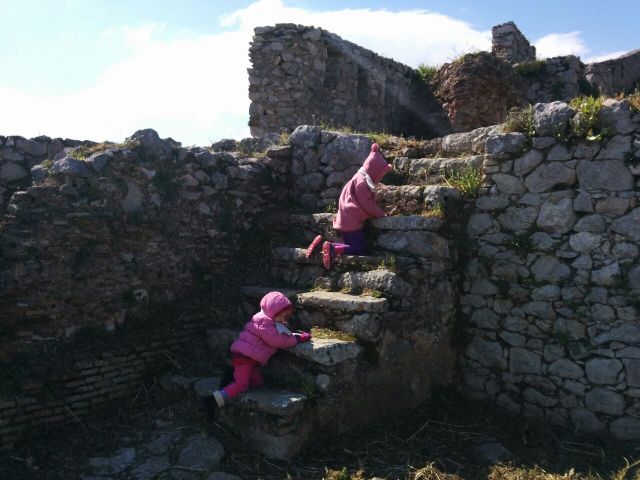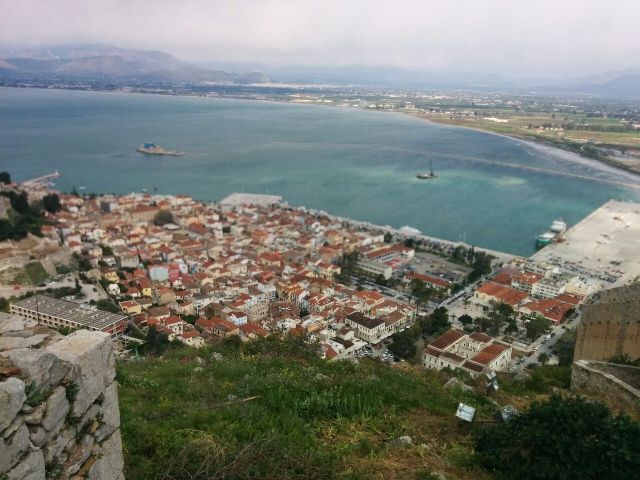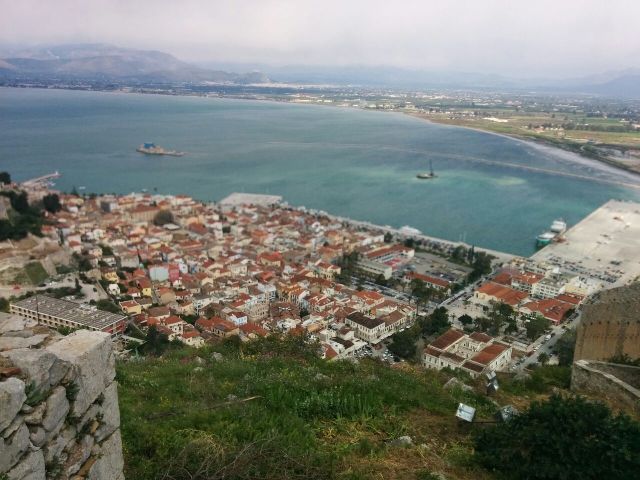 Other attractions in Nafplio are the beautiful cathedrals and the square of Saint Spiridon, the 'Vouleftikon' – the building that housed the first parliament of the Greek State – and the Old Mosque. All these are located in the old Town.
From the central Syntagma square you will need 15 minutes to reach the Nafplio port by foot. All kids love the buzz of ports with ships passing by. A visit to the Venetian fortress of Bourtzi, the trademark of the city, built on the island of Agioi Theodoroi across the port is interesting for older children. The fortress is reached by a small boat from the port.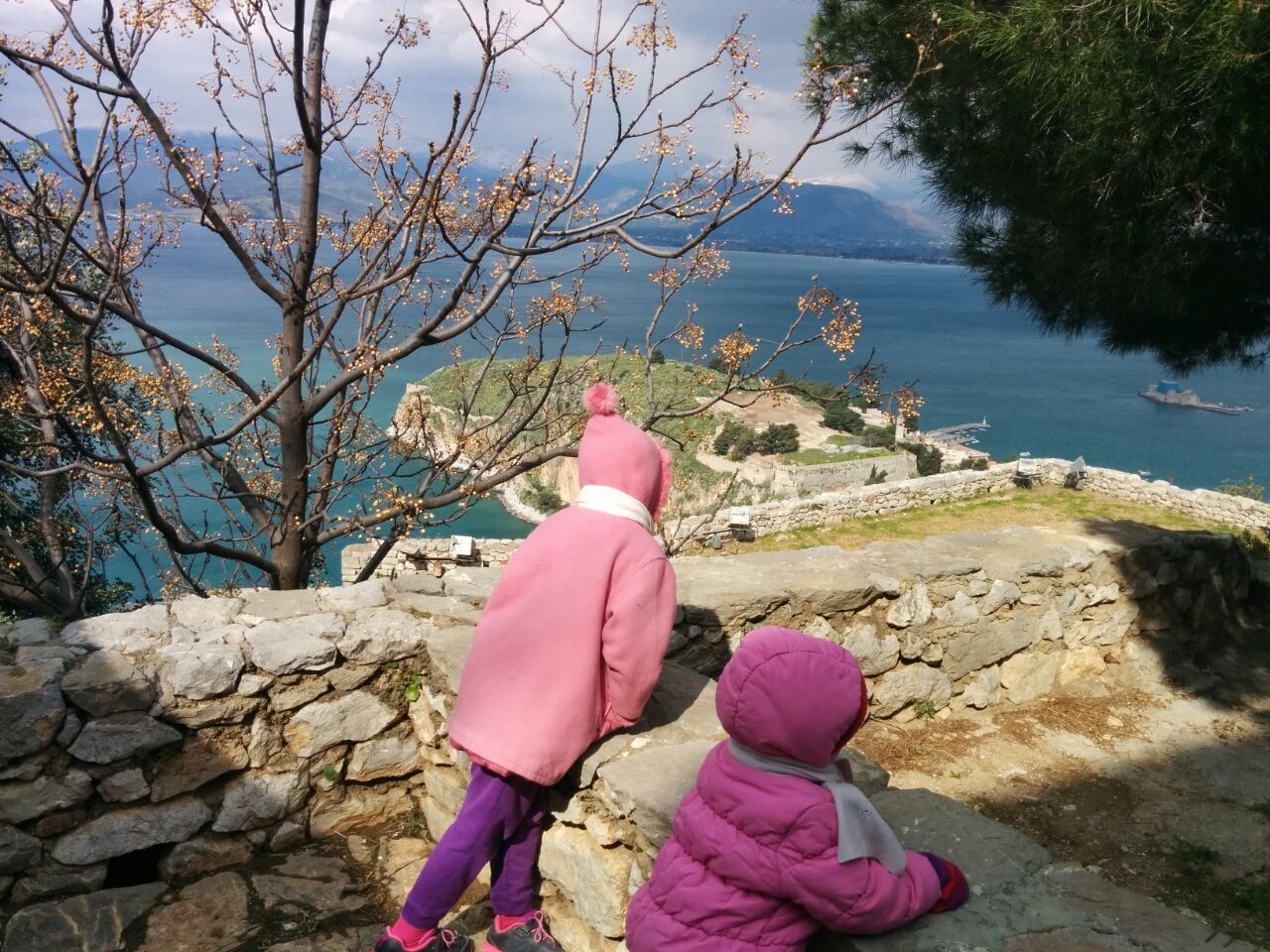 Museums in Nafplio with kids
The Archaeological Museum of Nafplio was our favourite. Time periods are very well explained via maquettes and children can really grasp the essence of what is on display. Even the youngest will be fascinated by the ancient artefacts, toys, jewellery and more. The museum is stroller friendly. The museum staff was very friendly. Some ancient pots and stones are not protected by a glass wall and therefore supervision is needed. No touching!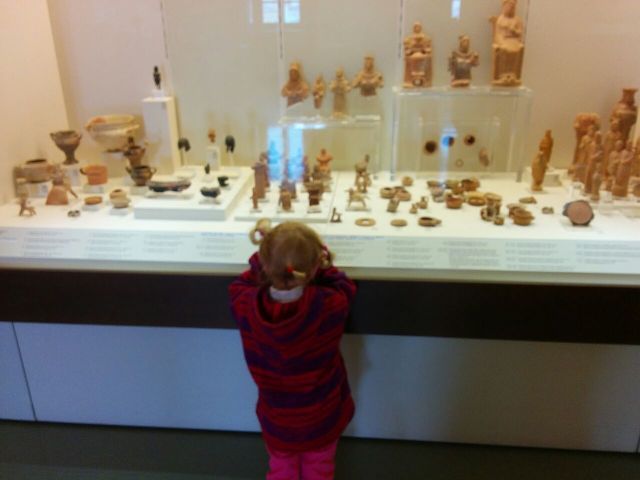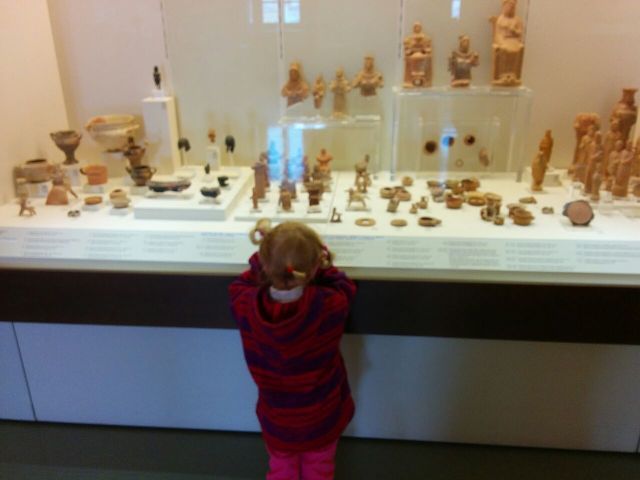 The war museum of Nafplio is located in the beautiful building of the Army Cadet School. The canons outside of the museum will fascinate your children. The museum shows the contemporary history of the Greek state, the participation of the citizens of the Argolida prefecture in revolts, from the Greek Revolution against the Ottoman Empire to the liberation from the occupation troops. There is a big collection of weapons and uniforms.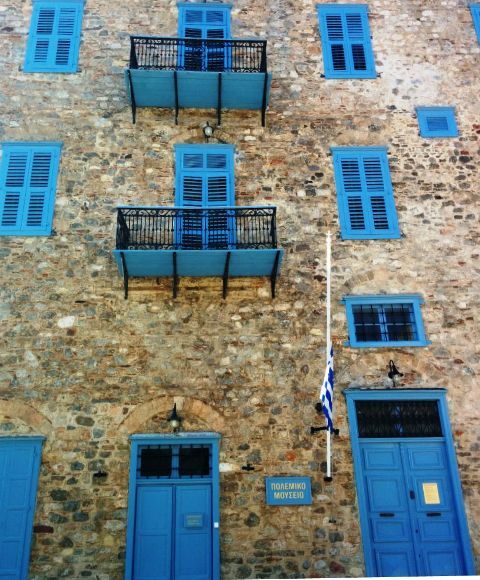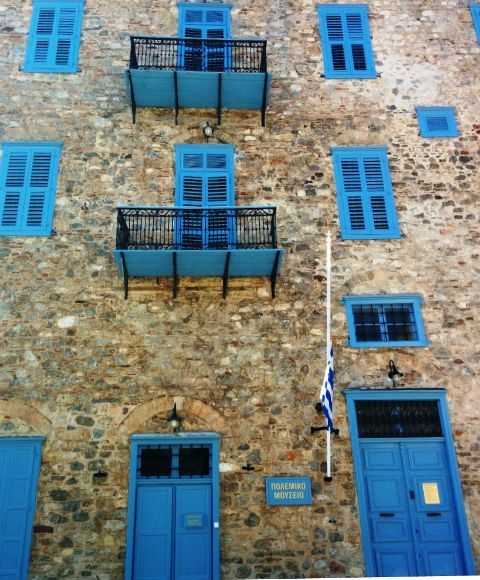 The Folklore Museum "Vasileios Papantoniou" collection covers over 45,000 artefacts related to modern Greek culture, with the emphasis on ethnography, fashion, and children. There are traditional clothes, toys and tools. Kids can see and learn about life in the Peloponnese and in Greece in general.Horseback Riding in Nafplio
Enjoy the city by family bike or train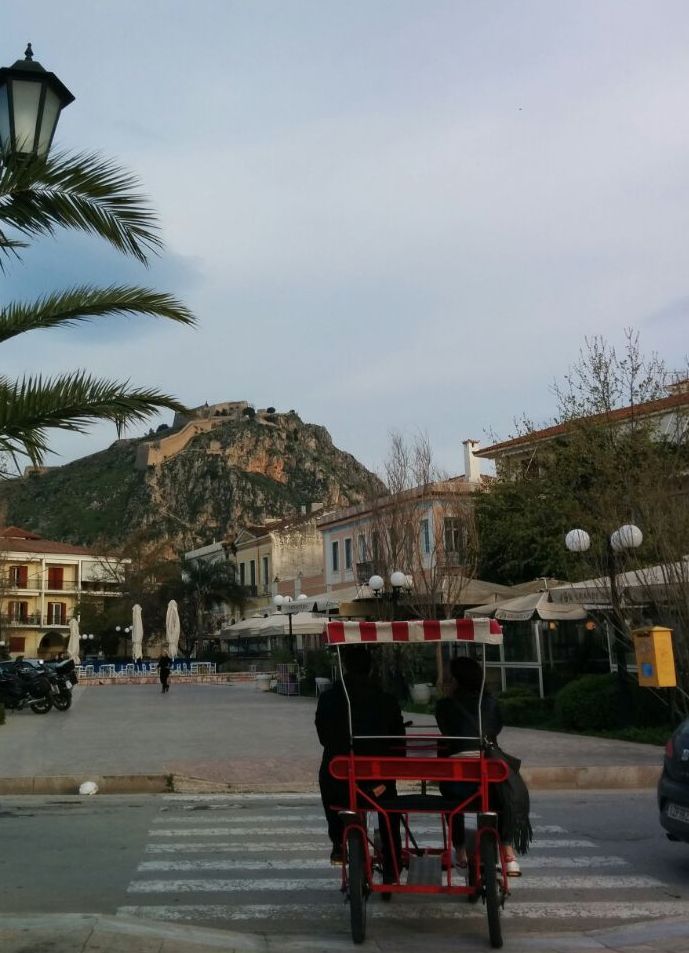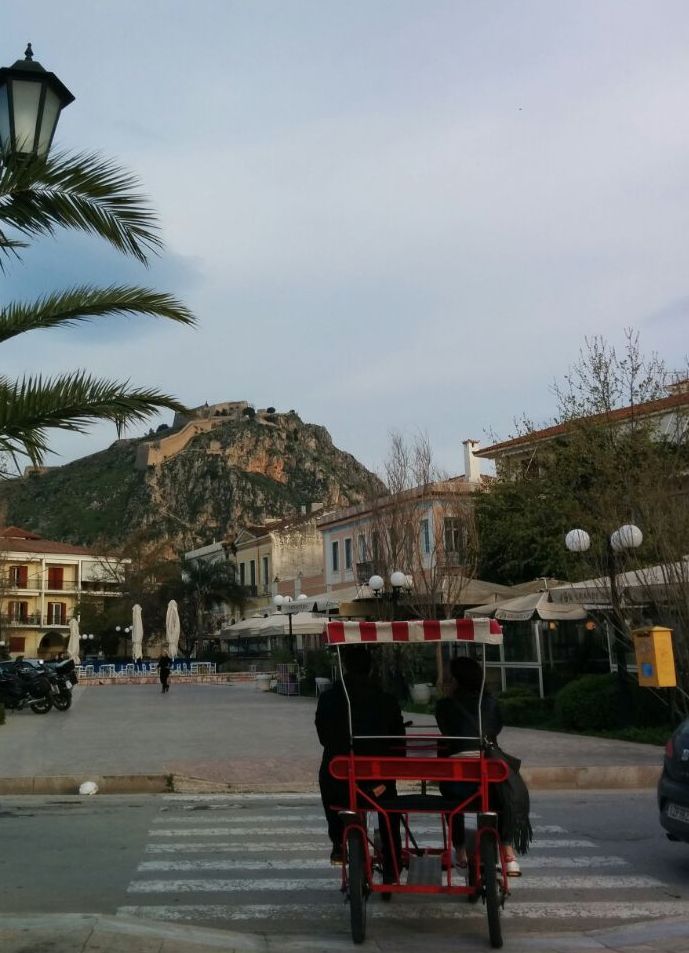 If your kids are old enough to handle a family bike, a city tour with one of these is a great way to explore! The children and I took the little street city train instead. The train is slow but passes from most of Nafplio's highlights. It is covered with plastic windows and it was not cold in the wintertime.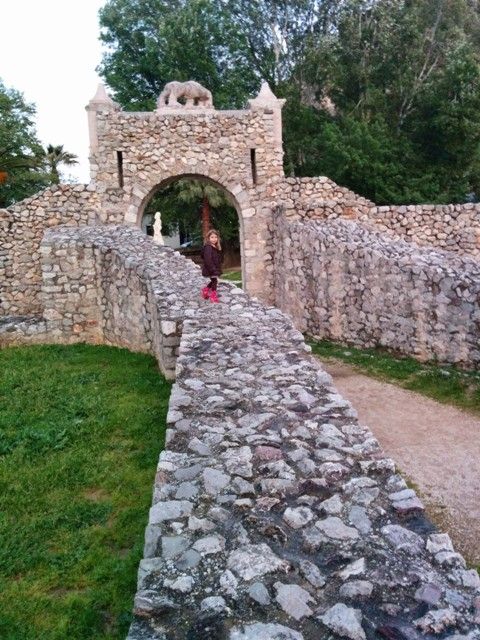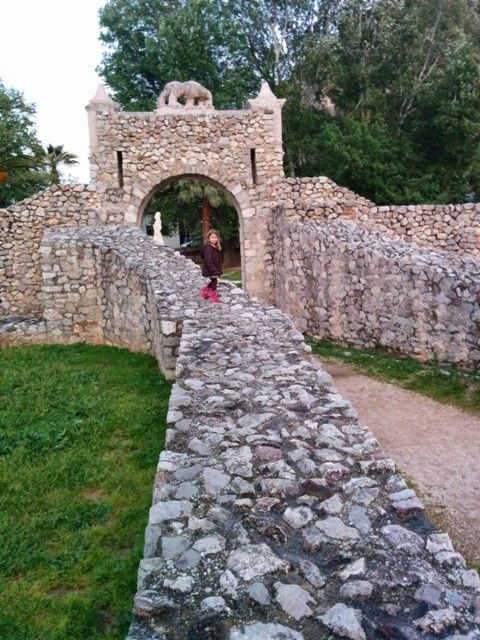 The old city walls in Nafplio offer a lot of fun. My favourite child-friendly place in Nafplio? The Syntagma square in the Old Town. It is large and car-free. It is surrounded by the archaeological museum, many cafes and a restaurant. You can relax and have a coffee while your kids are playing near you. This photo was taken at night, I loved the fact that there were still lots of families and children out.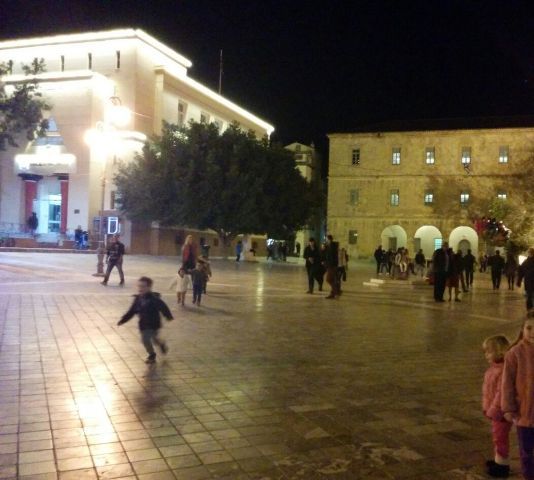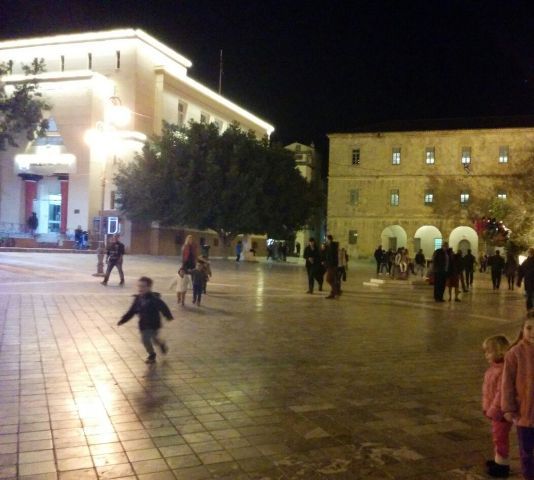 Beekeeper for a Day in Nafplio
For children older than 9 years old, I find the Beekeeper for a Day trip a very nice activity. Together with a guide, you will visit a bee farm where your family will attend a beekeeping workshop and gets to taste the honey too. For more information and booking, please click here.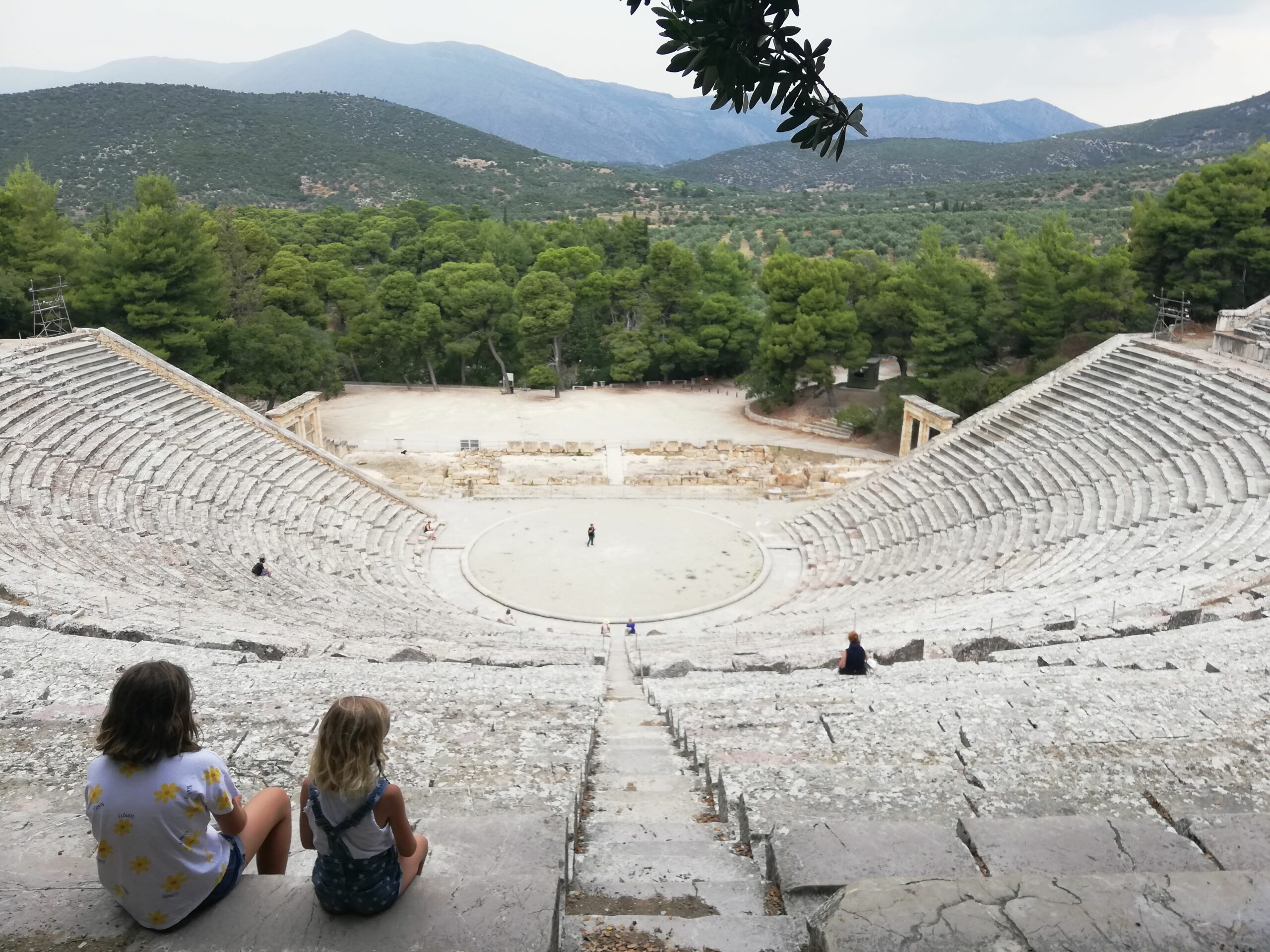 This tour is ideal for families based in Nafplion who want to explore the most famous archaeological site of the Peloponnese. Explore the ruins of Mycenae and Epidaurus and learn about their rich history with the help of a local guide. Transport from Nafplion is included. Click here for more information and booking this bus tour from Nafplio to Mycenae and Epidaurus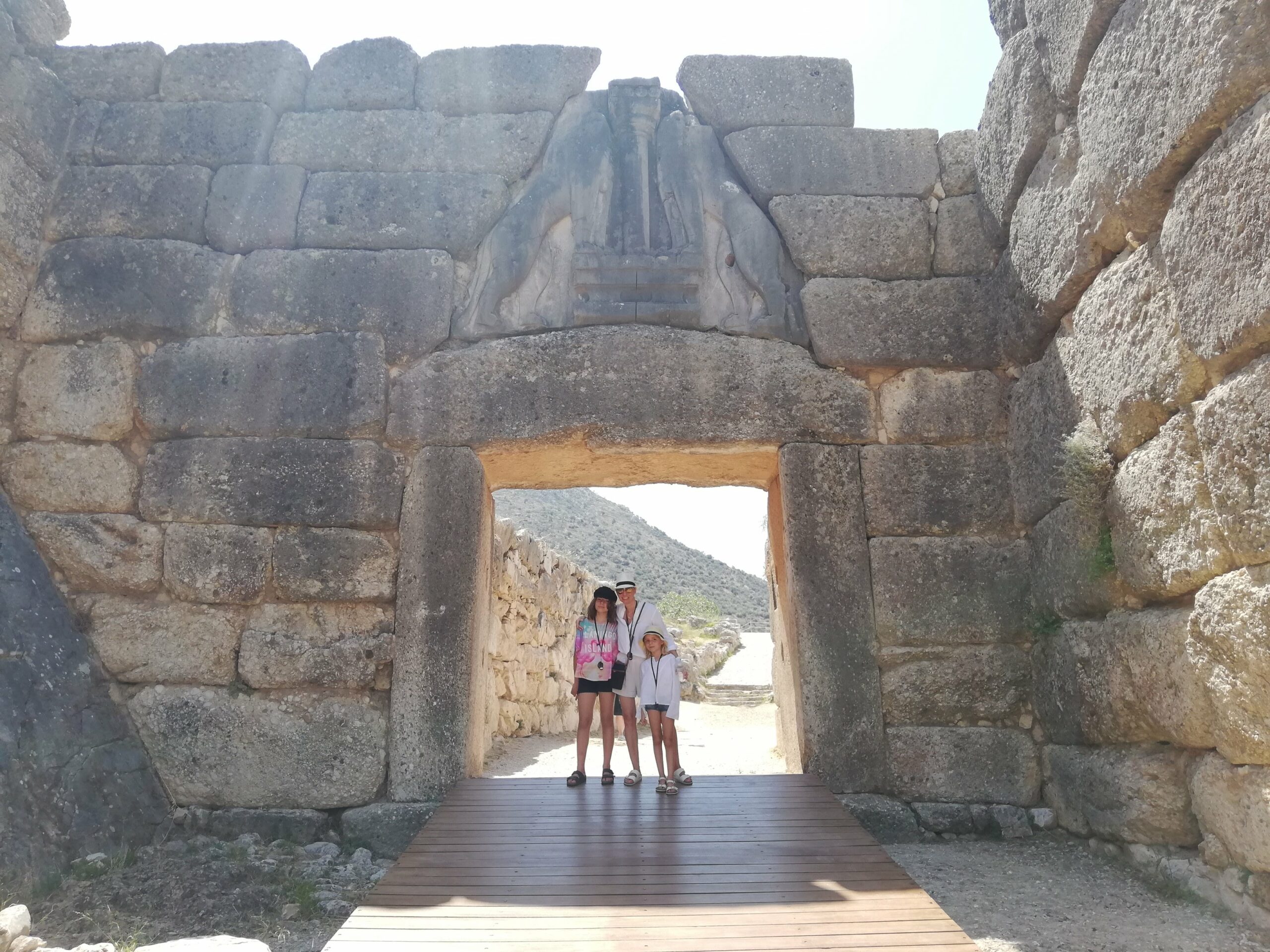 Where to stay in Nafplio with Kids
Nafplio has many hotels‬ and ‪guest houses‬. It is a popular destination for both foreign visitors and locals and rooms fill up fast. Generally speaking, there are two locations to stay; in the Old Town or in the New Town. If you decide to stay in the new part of Nafplio, you will need your car or transport to get to the center. In the Old Town, you will mostly find boutique hotels, many in old mansions (without elevators). Some are located around the main square and others are uphill. Check this before you book your hotel, because some places have steps up and down (not easy with a stroller!).
Family Hotels in Nafplio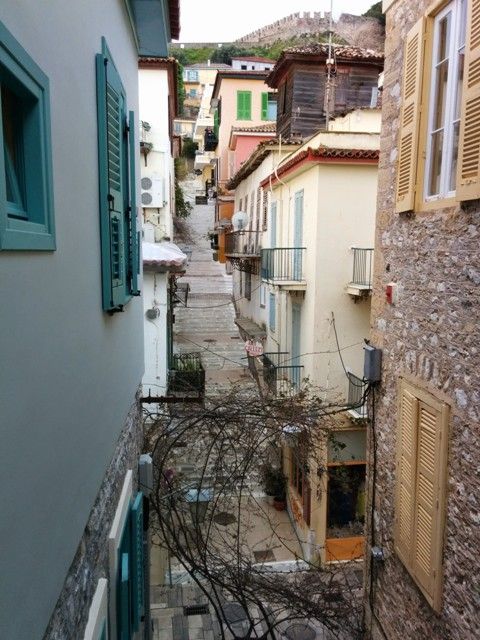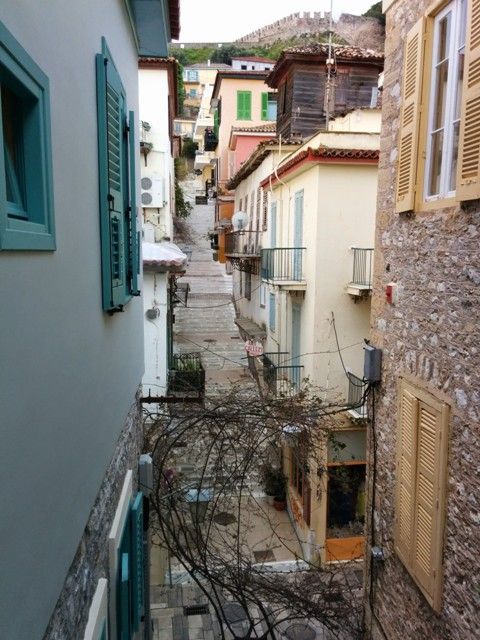 999 Luxury Hotel Nafplio
We stayed at the boutique hotel 999 Luxury Hotel Nafplio. It is centrally located on the Staikopoulou main street of the Old Town. There is a staircase at the reception area but I left our stroller downstairs and my kids were able to walk the stairs. The hotel was very inspiring, clean with family rooms (without balcony) and also baby cots and high chairs. I shared a large double room with my kids and baby cot. My friends had a spacious family room for 5 beds.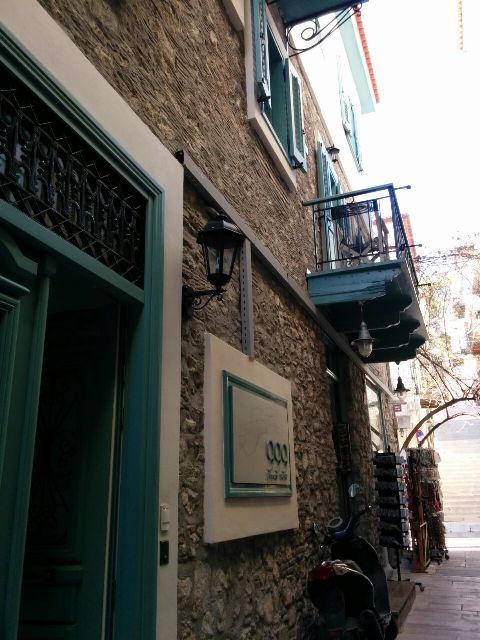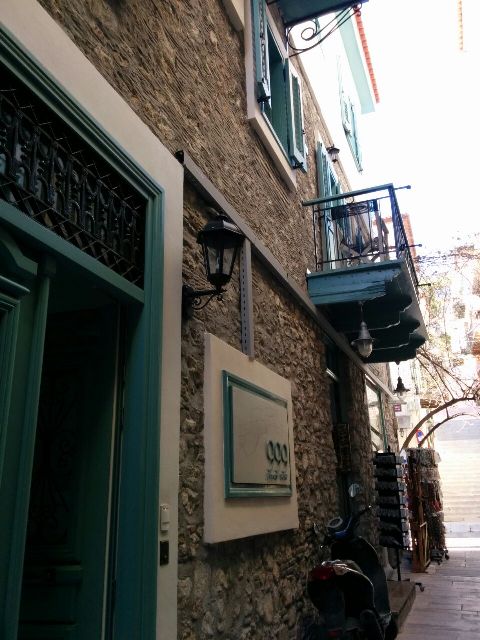 Other recommended family hotels in Nafplio are the following:
Amphitryon Hotel has great views out over the bay and the Bourtzi with 5 * facilities and family rooms. Other family-related services include babysitting and childcare by request. Click here for more information and to book your stay.
Ippoliti Hotel is another very centrally located luxury hotels with family rooms and excellent breakfast choices. Click here for more information and to book your stay. Click here for more information and to book your stay.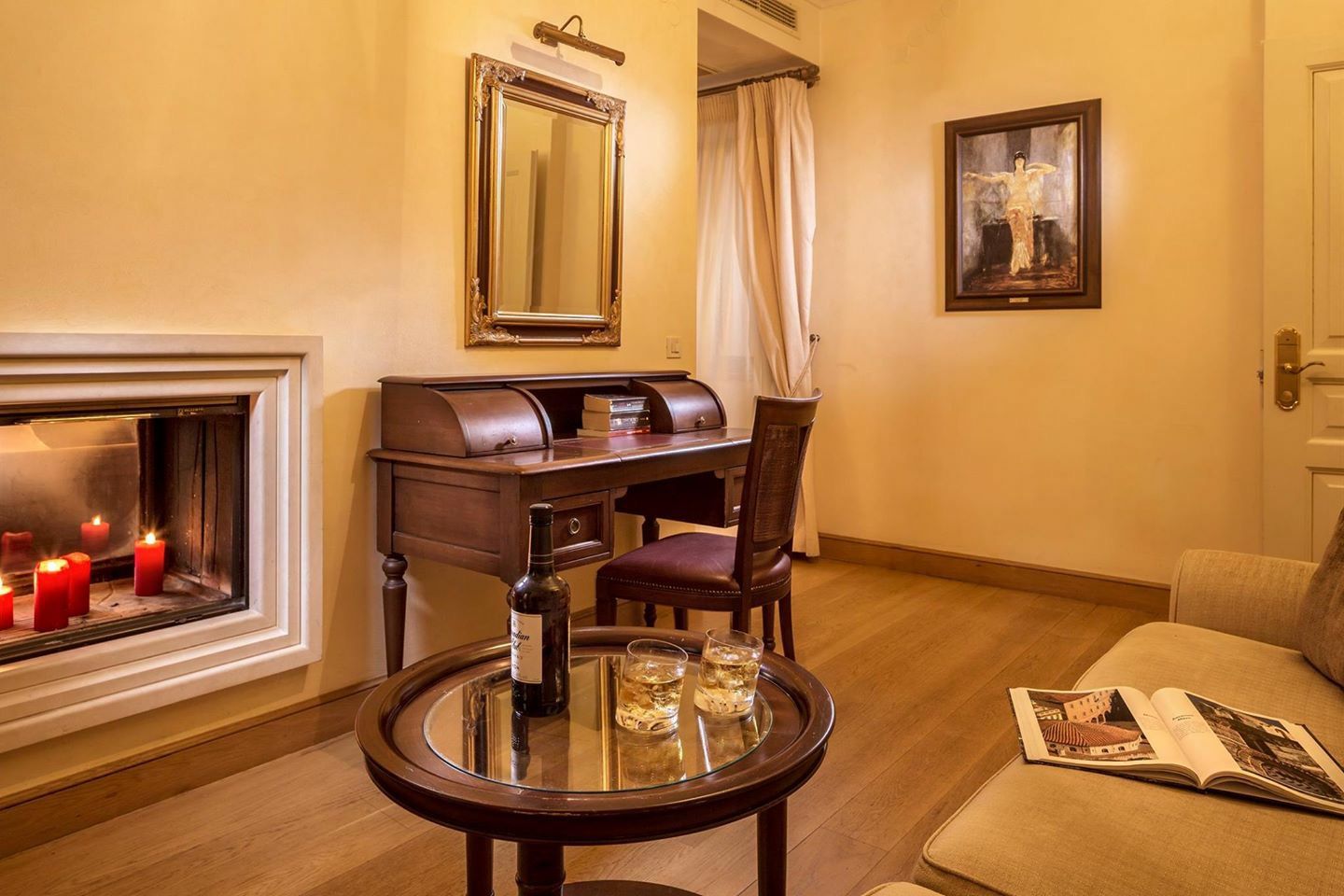 Grand Sarai has a large choice in family accommodation, excellent for large families. The rooms are modern with lots of daylight and high ceilings. Great breakfast and family-friendly staff. Click here for more information and to book your stay.
Kyveli Suites are of similar modern design with eye for details and lots of colours. Located in a quiet alley nearby all the main Nafplio attractions. Click here for more information and to book your stay.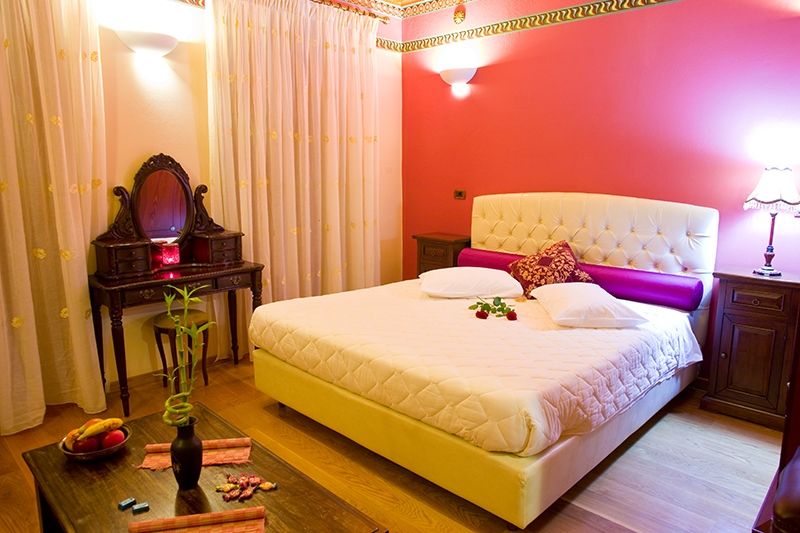 Another favourite of mine is the hip boutique hotel Adiandi. Lovely family rooms, jacuzzi, films and art. Very creative decor and surroundings! Amymone hotel has the same owners and is another great creative and up lifting boutique hotel. Great for teenagers who will love the decor and hip vibe. Click here for more information and to book your stay.
Nafplia Palace: This is the most well-known hotel in Nafplio frequently visited by me without kids. It is a family luxury hotel with wonderful views over the Bay of Argolis and the Bourtzi. It provides a range of room types, from double rooms to luxury villas. The hotel facilities include a gym, swimming pool, and a beauty center. Nafplia Palace is family-friendly with children's menus in the restaurant, as well as baby-sitting and child-care services. The kids will love using the lift to go down through the rock to reach the town of Nafplio. Click here for more information and to book your stay.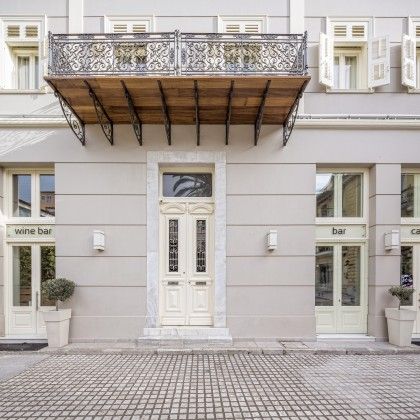 For families with older children, I recommend the pretty 3Sixty Hotel and Suites in the Old Town. A very hip and innovative space offering a full trendy Nafplio experience. Lots of gourmet cuisine, wines and trendy decor with a classical twist. Click here for more information and to book your stay.
For information in English about Nafplio you can visit the website of the Nafplio municipality or send me a message! Have you been to Nafplio and what is your favourite family activity or hotel? Let me know in the comments box below!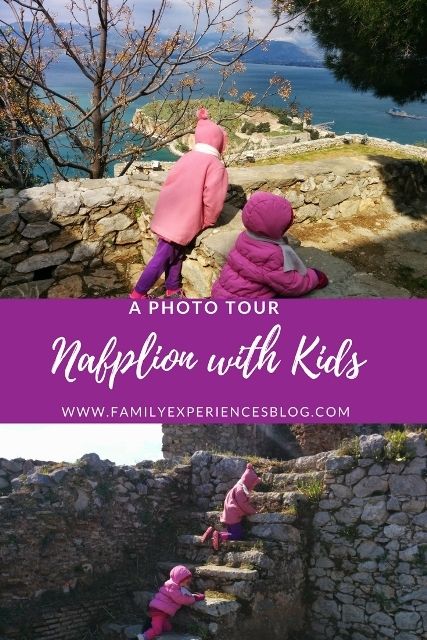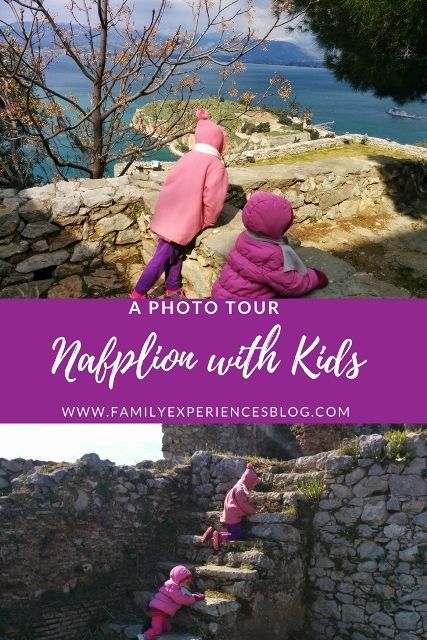 Disclaimer: This post contains affiliate links. This means that should you click on certain links, and then subsequently purchase a product, I will receive a small commission. It costs nothing extra to you but helps keep my site running. Thank you for supporting me in this way.