Last Updated on January 26, 2023 by Celeste.
The latest addition in educational activities in Athens is XPLORE Entertainment Center, the largest theme and educational park in Greece. Kids can experience science and discover the world around them through interactive installations and play. We spent an afternoon at the Science and Adventure theme, and we visited Oceans on a separate visit on a Saturday morning.
New! XPLORE Activities for Kids in Athens
Spread over 4500m2 with 3 themes (Science, Adventure, Oceans), XPLORE showcases the human body, dinosaurs, mechanics, physical phenomena, interactive learning rooms, light, natural forces, an enchanted garden and a television studio.
The colourful Science part is a fun and safe zone designed especially for children. Here we experienced how the human body works, how to generate power, how to create light, feel the pressure of the air, understand mechanics and play with water. All this is shown by a series of hands-on interactive exhibits and experiences and based on STEAM.
We also tried the Adventure part with eight zones, each with individual themes and interactive exhibits, encouraging children to immerse themselves in the world of role play.
My kids (7 and 10) mostly liked the Dinosaur Zone and the Race Track with go-karts. In the XPLORE TV studio they felt what it was like to present the news and weather forecast. Special studio equipment bring this zone to life as you broadcast news stories live across XPLORE.
Aquarium for Kids in Athens
Xplore Oceans is the first Aquarium in Athens. Here, kids get to see the sea creatures from up close through glass tunnels and innovative building.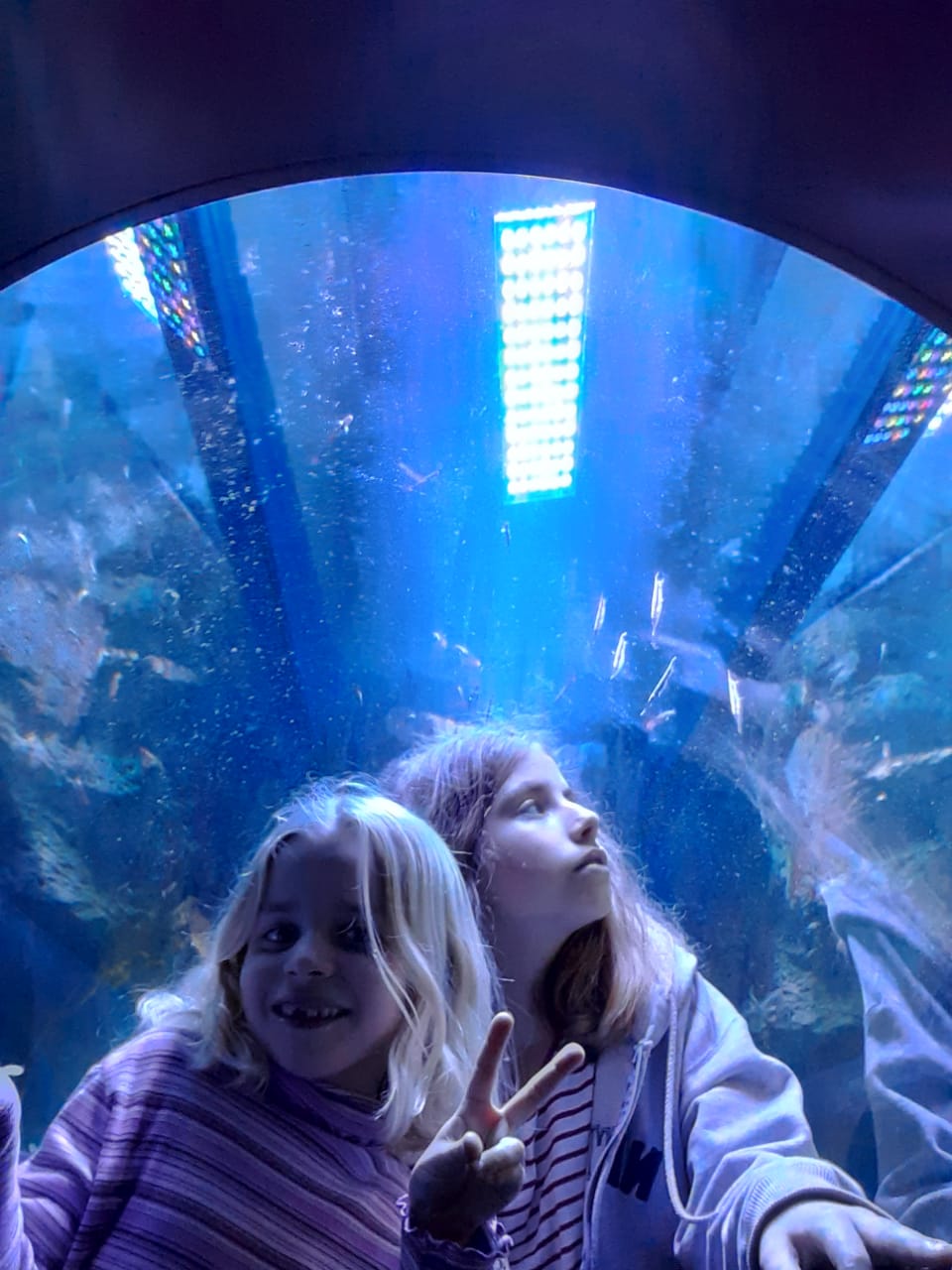 The aquarium will show you just a tiny part of an amazing underwater world. But you will still encounter over 2000 fish of 140 different species, within 19 tanks.
XPLORE Softplay
The Softplay area is a clean and welcoming play area for kids and parents. With its innovative construction, comfortable tables and coffee shop it is a great place for parents to relax while their kids explore the robes or the colourful corners.
XPLORE Athens Entrance Prices
The price for Xplore Science, Xplore Adventure and Xplore Oceans is 7,50 Euro per activity per child (2-18) or 18 Euro for all three activities. Children under 2 years old are free of charge. Families (2 adults and 2 kids) can buy a family package ticket for 25 Euro per activity or 60 Euro for three activities. There are discounted tickets of 6 Euro. The price for the Softplay Area is 7,5 Euro for children (0-5), adults free.
Opening Hours XPLORE Athens
Mon – Thu: 10am – 8pm
Fri – Sun: 10am – 9pm
Best time to visit
This is a new activity in Athens and it has been very busy on the weekends. However, weekday afternoons are very quiet. If you are able to come any day but weekends, you will not find any waiting lines.
PS. There is also a gift shop with educational toys and the possibility to arrange a kids party at Xplore.
XPLORE is an innovative, fun, clean and safe activity for kids in Athens. It is located in Golden Hall shopping mall in Marousi, in northern Athens. With a convenient parking garage and a large choice in restaurant and places for ice cream, it makes an excellent indoor family outing.

For a complete list of Activities for Kids in Athens, please click here for my Top Things to do in Athens with Kids.