Last Updated on November 9, 2020 by Celeste
Where can you stay in Athens that is not only luxury but loves your kids? A hotel in the heart of the city but next to the green slopes of the lycabettus hill?
The St. George Lycabettus Boutique hotel in the center of Athens is that magic combination of five star and family friendly. It's a boutique hotel complete with period antiques and exquisite decor.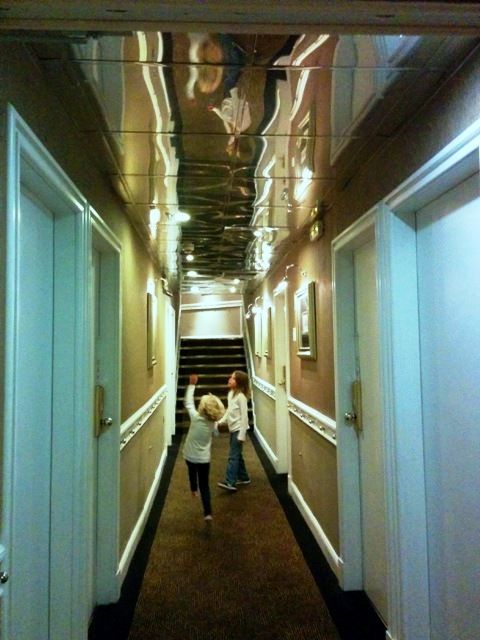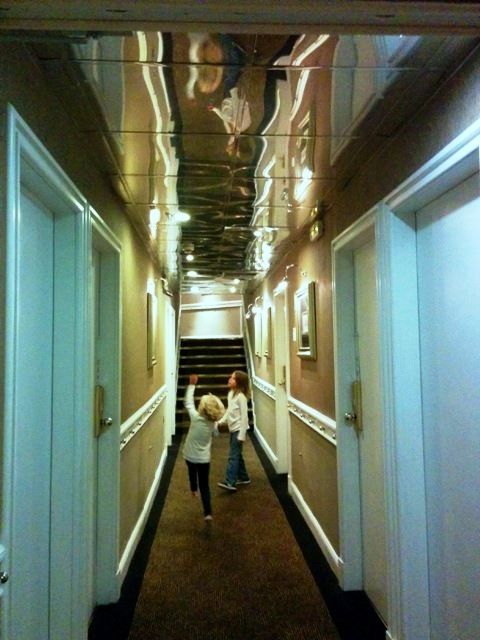 This would usually mean "children not encouraged".  But I have found out that the St. George Lycabettus however loves kids. They were able to accommodate the three of us in a charming combination of two connecting rooms that meant everyone had their own space and yet we were so much together.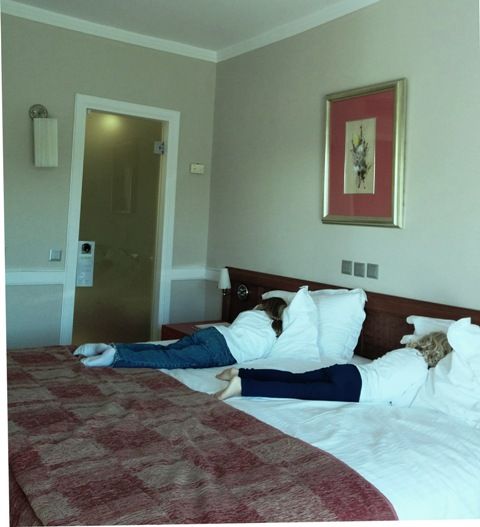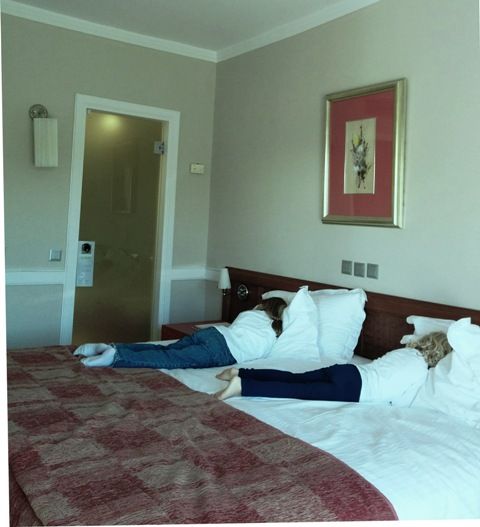 The location of this hotel is ideal, on the slopes of the Lycabettus hill, you can walk out the door and you are in one of the trendiest neighbourhoods of Athens near the shops and all the important Athenian sites. A short walk to Syntagma square and the metro stations to take you anywhere you'd like to visit in Athens. The views from the window and balconies are stunning: the green Lycabettus hill and the Acropolis in the heart of Athens. There are a kids cinema, a kids corner and the hotel regularly organizes events for children. Saturday's are for Lunch and Play events and on Sundays the classic Family Brunch is served. The hotel's Family Package includes discounts, tickets to the Happy Train in Athens and use of all the children facilities.
Find out more about my stay at the St. George Lycabettus Boutique hotel in my review for Family Goes Out.
Pin it for later!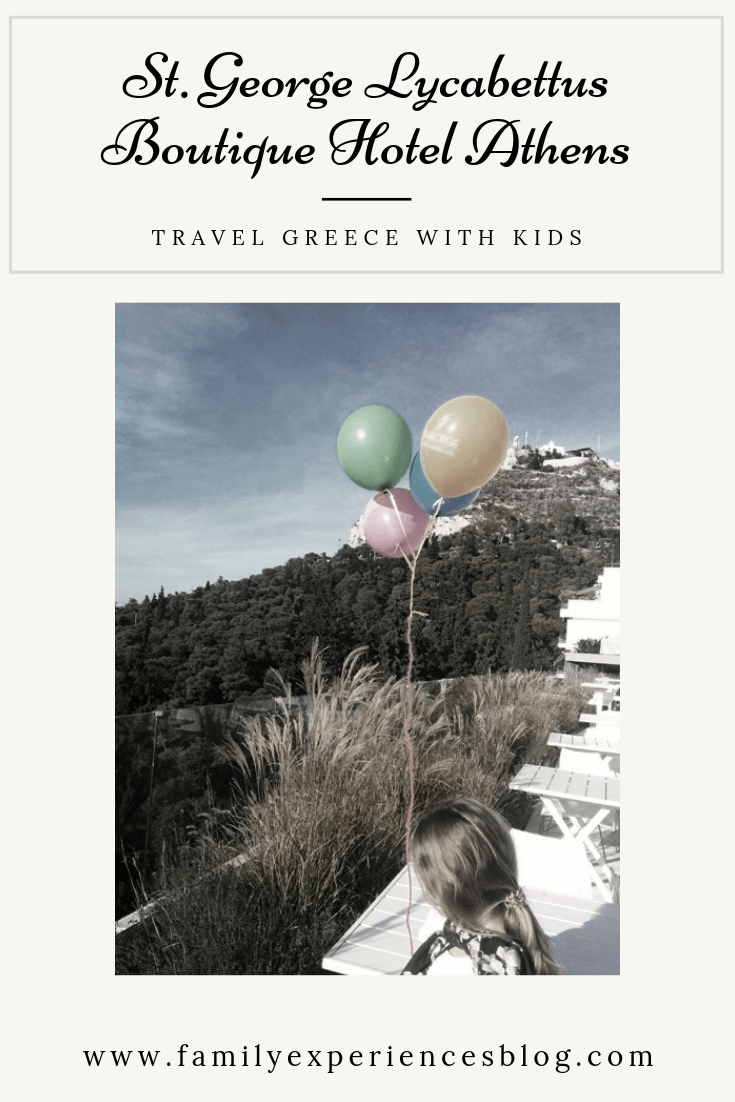 Disclaimer: This post contains an affiliate link. This means that should you click on certain links, and then subsequently purchase a product, I will receive a small commission. It costs nothing extra to you but helps keep my site running. Thank you for supporting me in this way.