Last Updated on August 2, 2022 by Celeste.
I first met her when my daughter brought her home from kindergarten a couple of years ago. In her Greek class, she had made a Kyra Sarakosti, translated 'Lady Lent'. Traditionally Kyra Sarakosti is crafted on Clean Monday. There are several versions of Kyra Sarakosti, in this post, you'll find a recipe for baking and printable coloring pages.
Related posts:
Kyra Sarakosti or Lady Lent
Lady Lent has seven feet. They represent the seven weeks of Lent. Each passing week, on each Saturday, children get to break off one foot. This is a great visual way to count down the weeks until Easter.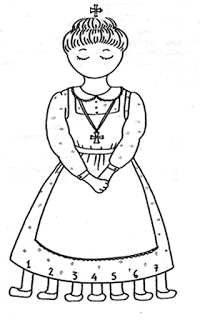 After the last foot is cut off, it is tradition to place this foot in a bowl with fruits and nuts and whoever finds it receives a special blessing.
Lady Lent has no mouth. The missing mouth symbolizes fasting. No consumption of meat, dairy products or eggs. She has no ears, which means that she refuses to listen to gossip. Her cross represents the Easter religious services in the church, her hands are folded for prayer.
Greek Folklore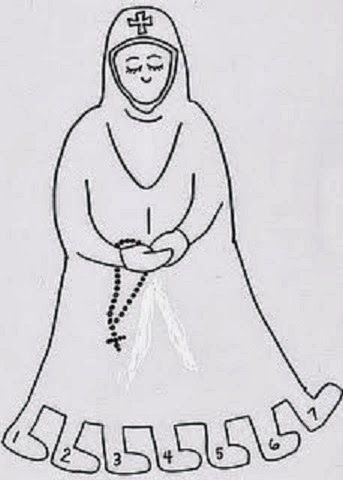 In some regions of Greece, Lady Lent is made of clay and or fabric filled with feathers. There are many versions of Lady Lent, in some traditions, she is depicted as a nun, in others, she is a friendly lady in traditional Greek folklore.
Recipe for Greek Lady Lent
Baking a Greek Lady Lent is a fun and easy activity to do with kids. You'll see that you'll find all ingredients in your kitchen cupboard. Here's how you can bake your own Lady Lent.
Ingredients Kyra Sarakoti
2-2 1/2 cups flour
1/2 cup salt
2-2 1/2 tsp. cinnamon
water (as much as needed)
decorations as you wish
* Not to be eaten! *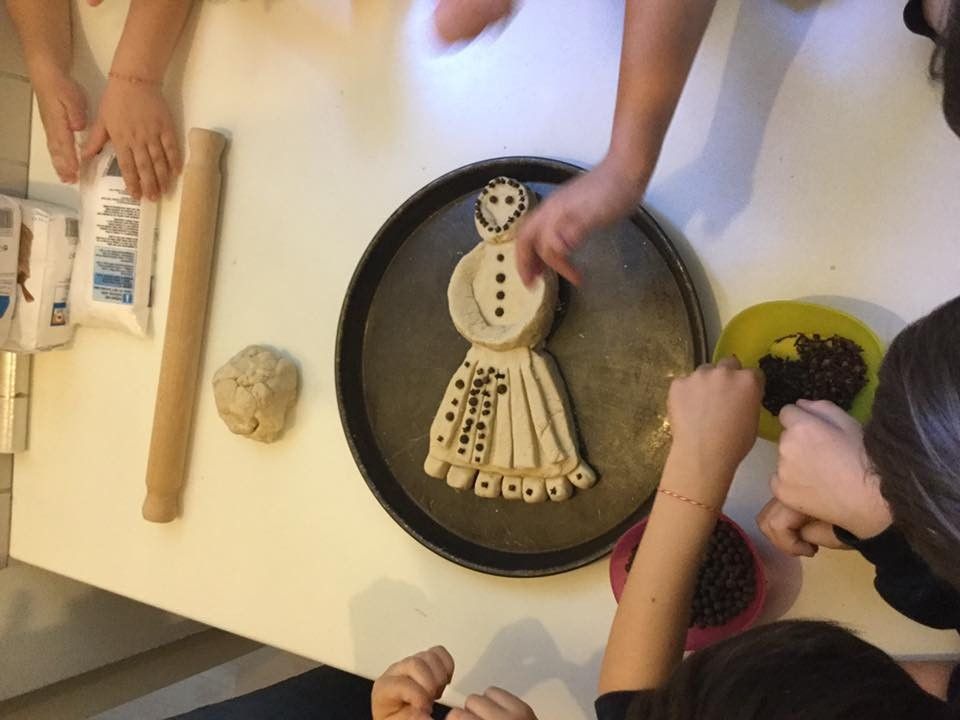 Combine the ingredients in a medium-sized bowl and gradually add the water to form a dough. Roll out the dough and after, cut the figure out as shown above. Cut out two long narrow strips for arms and join at shoulders (wet surface to which arms will be applied). Make slits in the dough for fingers. Mark closed eyelids and noise with any pointed object. Wipe the entire figure down with a lightly dampened cloth to make it shiny. Finally, bake the figure in a moderate oven until golden.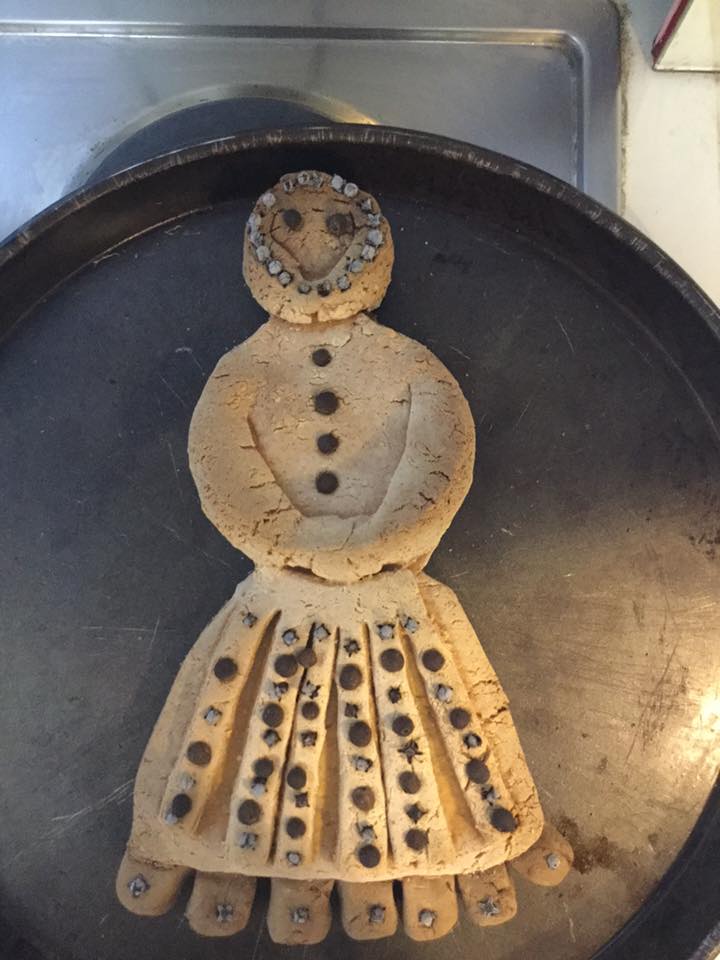 Kyra Sarakosti Free printable coloring pages
Traditional Poem for Lady Lent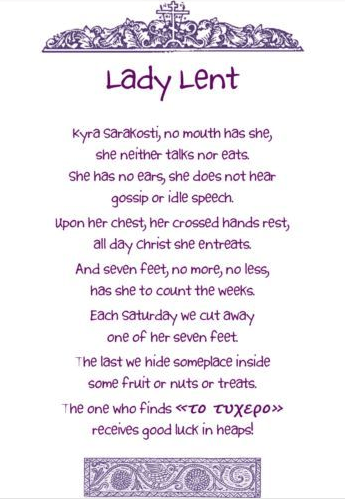 Did you like this post? Here's a pin for your board!