Last Updated on August 31, 2020 by Celeste
Meriannnies in the Alps
Greece has several successful winter resorts but for high-quality skiing and snowboarding, but they cannot beat the winter wonderlands of the Alps. Great weather, good quality snow, excellent resorts and great hospitality with classy après ski are just a few of the many reasons why you should choose a holiday in the Alps. A winter vacation is a great way to bond with your family. Just like the beach, snow is magical for kids. And they will be spending a lot of active hours outdoors in the fresh mountain air. It is also an ideal opportunity for your kids to learn how to ski. Young children are fearless and their small stature and adaptability make the sport much easier to learn than for an adult. Many ski school classes in the Alps are set up to allow kids to learn with peers and parents can ski on their own in the meantime.
The challenges of a ski vacation with young kids
While the Alps offer the perfect setting for a family vacation, a ski holiday with kids does have its challenges. What if your children are younger than the recommended age of three, the ideal age for starting ski lessons? You certainly want to enjoy your winter holiday together with all the members of your family. You may be apprehensive at the idea of taking your toddlers to the mountains. And when you do bring them, it can be frustrating if you cannot fully enjoy the slopes or the well-deserved apres ski because your kids are waiting to be picked up from the kids club. You may not want to bring the grandparents to your chalet to help you with babysitting. And even if your children are old enough to go skiing, there are situations in which you may need some extra help. From the wrong skis to gloves that got lost, to needing to use the loo after the kids are all dressed in their ski gear.
What can help you?
The only way for parents to truly unwind and enjoy the holidays together, whether it's skiing in the Alps or relaxing on a beach, is once they feel that their children are happy, safe and well looked after. A Merinanny ski nanny will solve your problems; you will have time for ski, après ski and personal time.
Fun Indoors
If your children are too young to hit the slopes, the Merinanny ski nanny will provide quality and private babysitting and childcare. She will go to your holiday accommodation with bags of planned to age activities and games. The children will warmly play indoors if the weather is bad or snowy. They will enjoy puzzles, imaginative play, sing songs, dance around and have lots of laughs. There will be glitter and color; arts and crafts, card making and snowflake drawings are a few of the creative ideas of the Merinanny.
Fun Outdoors
The Merinanny can also take the children outdoors to play areas or soft playgrounds. And what about a treasure hunt, building a snowman, snow painting, gondola rides, hot chocolates, swimming, ice skating, shopping?! The nanny can use the buggy or sled to stroll to the villages and local events and meet other children to play together. Finally, she can just take some quiet time with your little ones by the fire reading a book and relax.
The nanny can help children practice putting their skis on and slide on the snow to gain confidence and have some fun. She can also help drop off and pick up your children at and from the ski school or meet them on the slopes for lunch.
All Merinannies are qualified and experienced first class private nannies with a first aid certificate, CRB and references checked. There are special needs Merinannies for individual needs.
Making Memories together
A Merinanny ski nanny in the Alps gives free time to parents. A Merinanny will make sure that children will have a great time too. With the right babysitter, kids will have an amazing time in the show. The Merinanny in the Alps is used to work with children of all ages and she has a great source of ideas and ways to help the children spent their time. The nanny will adjust to the needs of your children and create a tailor-made program based on their interests. She will follow the children's rhythm and provide private tailormade child care. A winter vacation with a Merinanny in the Alps will result in quality days for all members of the family. You will really enjoy the time spent together and you will be making lots of new memories.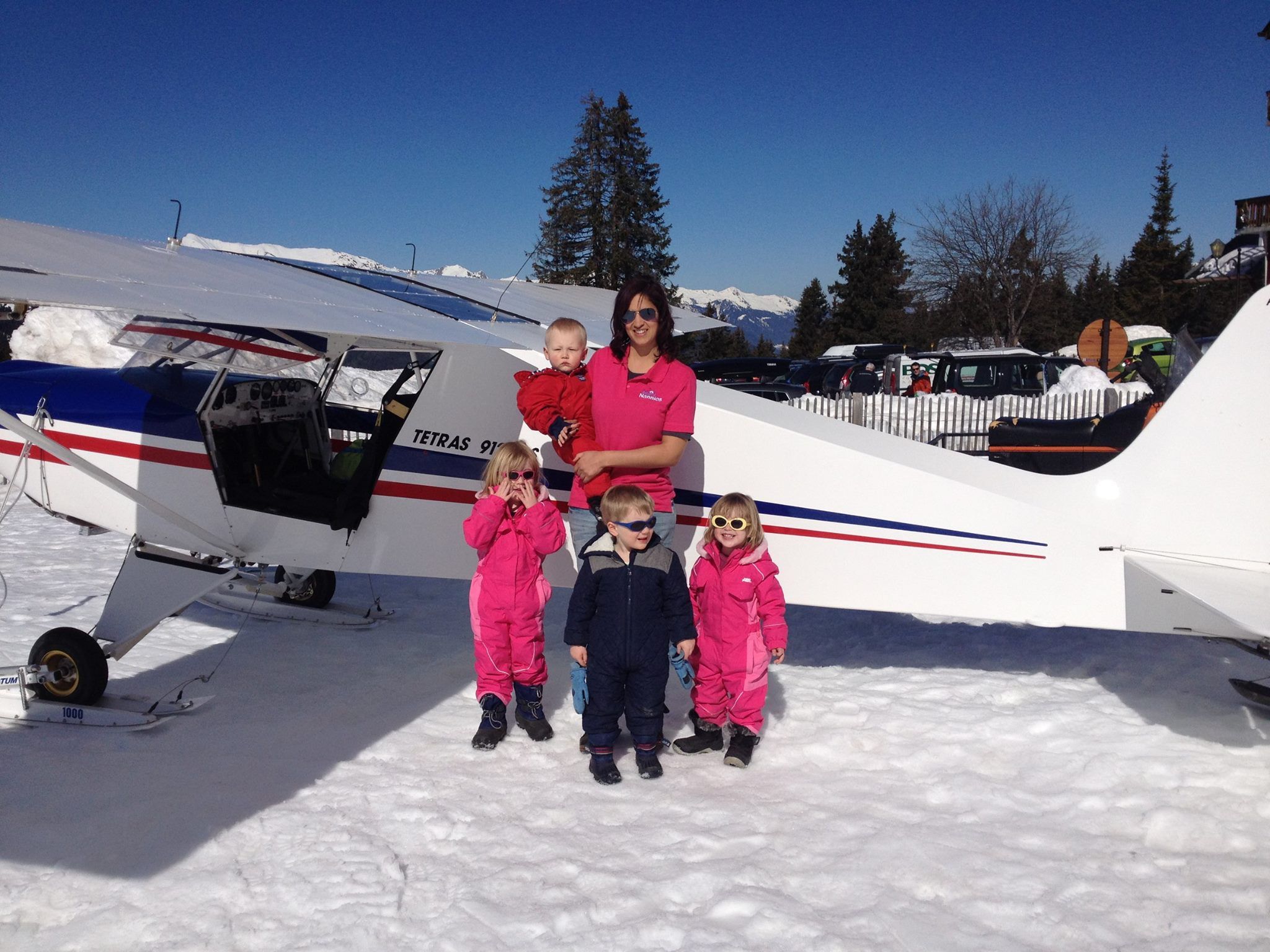 This post was first published on Merinannies. All photos © Merinnannies