Last Updated on February 15, 2023 by Celeste.
Pallas Athena
Pallas Athena is a Grecotel boutique hotel full of art and glamour located in the heart of Athens city. It is a stylish and luxurious oasis in the middle of the busy Greek capital near all the important attractions, the Athenian metro lines, and shopping streets. Exactly what you need to relax and enjoy on a slower pace with your family on a weekend for example! My girls and I went to eat and play at the Family Sunday and Kids' Creative Lab and had a great time!
Pallas Athena Family Sunday Buffet
The Pallas Athena buffet lunch was served at the elegant dining room on the first floor, full of natural light and overlooking some historic Athenian buildings. The staff was very friendly and attentive. There are high chairs in the dining room and there are also tables outside on the veranda. We really liked the fact that there is a lot of space around the tables. Some families had brought their children in their stroller. Classical music was playing and the atmosphere was relaxing, like a mini vacation on Sunday! The Pallas Athena interior designer has put much attention to detail and art in the hotel. Everything feels luxurious yet cozy and relaxed! There is a mix and match of natural materials, art, comfortable cushions and modern art accents.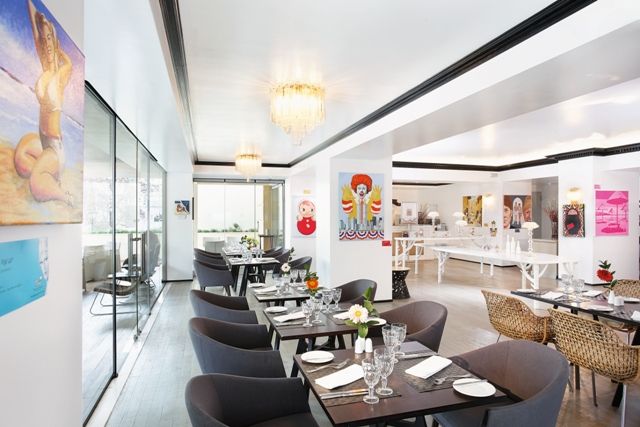 The food was equally suitable for families. There was a hot and cold buffet. I enjoyed the large selection of Greek and international salads as well as the cheese platters.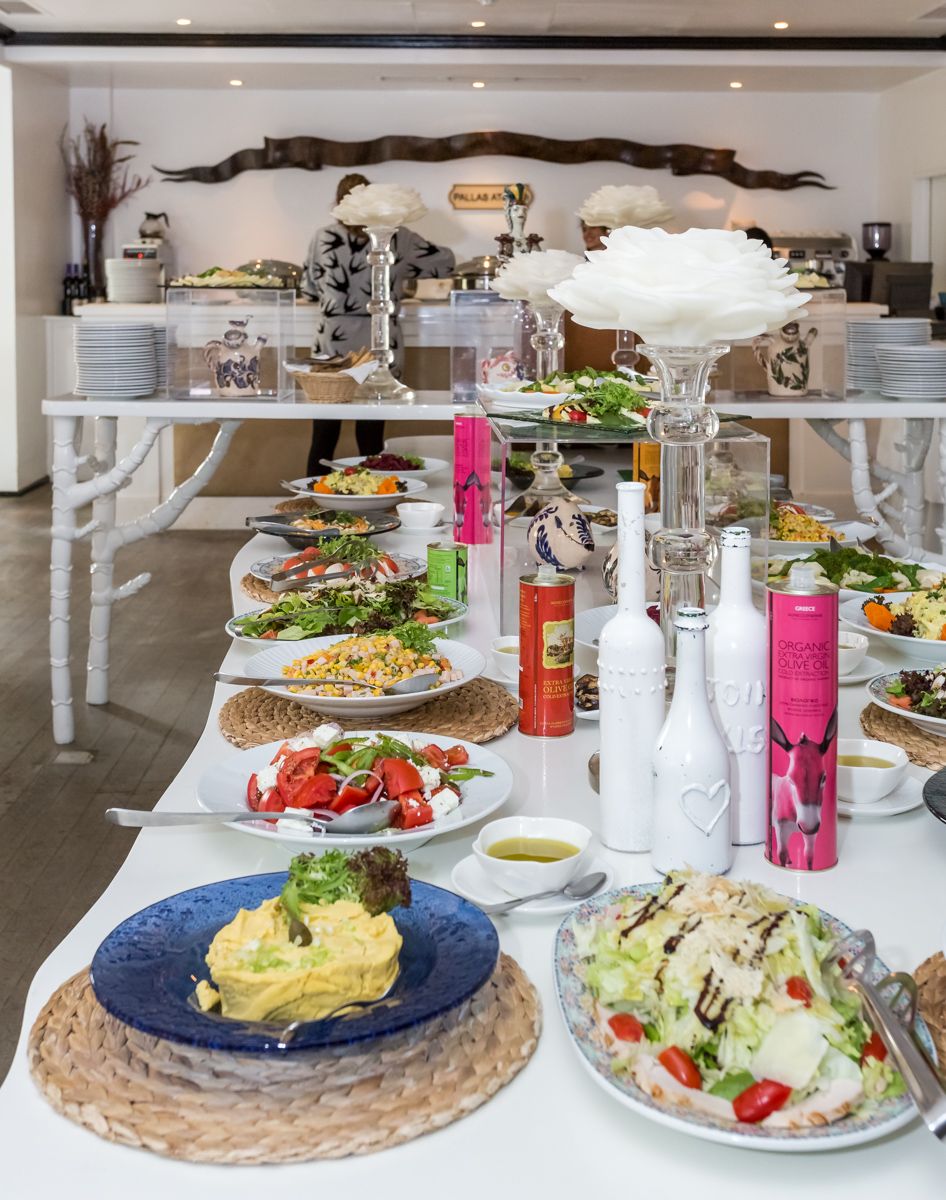 My children loved the mix of kids favorites such as pizza, french fries, and mini burgers, as well as the healthier options with chicken fillet and chicken/pork skewers on lemongrass sticks. The salad with colorful cherry tomatoes and cheese much appealed to the children. I had a fillet with mushrooms and white rice with vegetables for the main course, everything tasted wonderful!
Best part of the Pallas Athena Family Sunday lunch was the dessert table. The dessert buffet offered traditional Greek delicacies such as 'loukoumades' (little bite-sized fluffy sweet honey puffs), international desserts, pies, and fruits.
Kids Creative Lab Pallas Athena
The Grecotel's family philosophy is present in most of the Grecotel hotels and resorts. You can read more in my previous post about Grecotel Olympia Oasis. Besides family suites, the Pallas Athena also offers family events. The kid's creative programme of Pallas Athena is developed in cooperation with The Paramythohorio. Each Sunday a different concept will be introduced to the children and these are based on the season, a month circle etc.
The program of the Kids Creative Lab during our visit was ' Self-expression frantic drama'. Together with experienced actors, the children were introduced to a special interactive workshop held in a creative space next to the dining area. The focus of the programme was on pantomime and structured and non-improvisation theater plays. The activities were based on theatrical methods but there was also space for play and self-expression.
So, think of it: family quality time with buffet lunch in a wonderful setting in the center of Athens, topped by a creative programme for your kids with a new focus each week!
Family Sunday & Kids' Creative Lab @ Pallas Athena – for kids from 4 to 10 years old. Every Sunday 13.00 – 16.00. 25euro/person, 50% discount for kids 4-10 years old. For reservations and more information: 210-3250900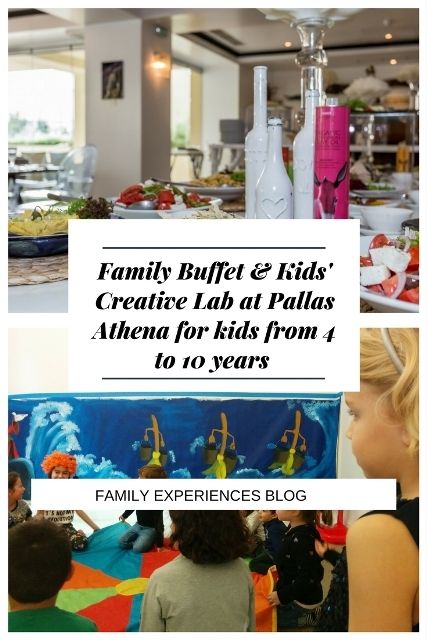 Next events

On 26/11 the program will be 'Shadow theatre': who was Karagkiozis? when did he live and where? The children will be taught the story of Karagkiozis and will create their own souvenir figure, before watching one cheerful show with his funny experiences.

On 3/12 the program will be 'Traveling with the Xmas star': children will play and dance guided by the Xmas star! They will create planets and make an inter-galactic journey amongst stars in a highly festive atmosphere.
PALLAS ATHENA
GRECOTEL BOUTIQUE HOTEL
65, Athinas str. & Likourgou,
GR-10551, Kotzia sq.,
Athens, Greece
Tel. + 30 210 3250900
Fax: +30 210 3250920
*Featured photo of Pallas Athena dining room on top of this post: Photo courtesy Grecotel
** We were guests of Pallas Athena Family Sunday and Kids Creative Lab. All thoughts and opinions expressed in this article are my own**