Last Updated on February 15, 2023 by Celeste.
Ancient Aptera
Today we'll take you to Ancient Aptera located on the outskirts of Chania! I have always had the intention to travel my kids through the riches of our history and make it appealing to them before they start their school classes.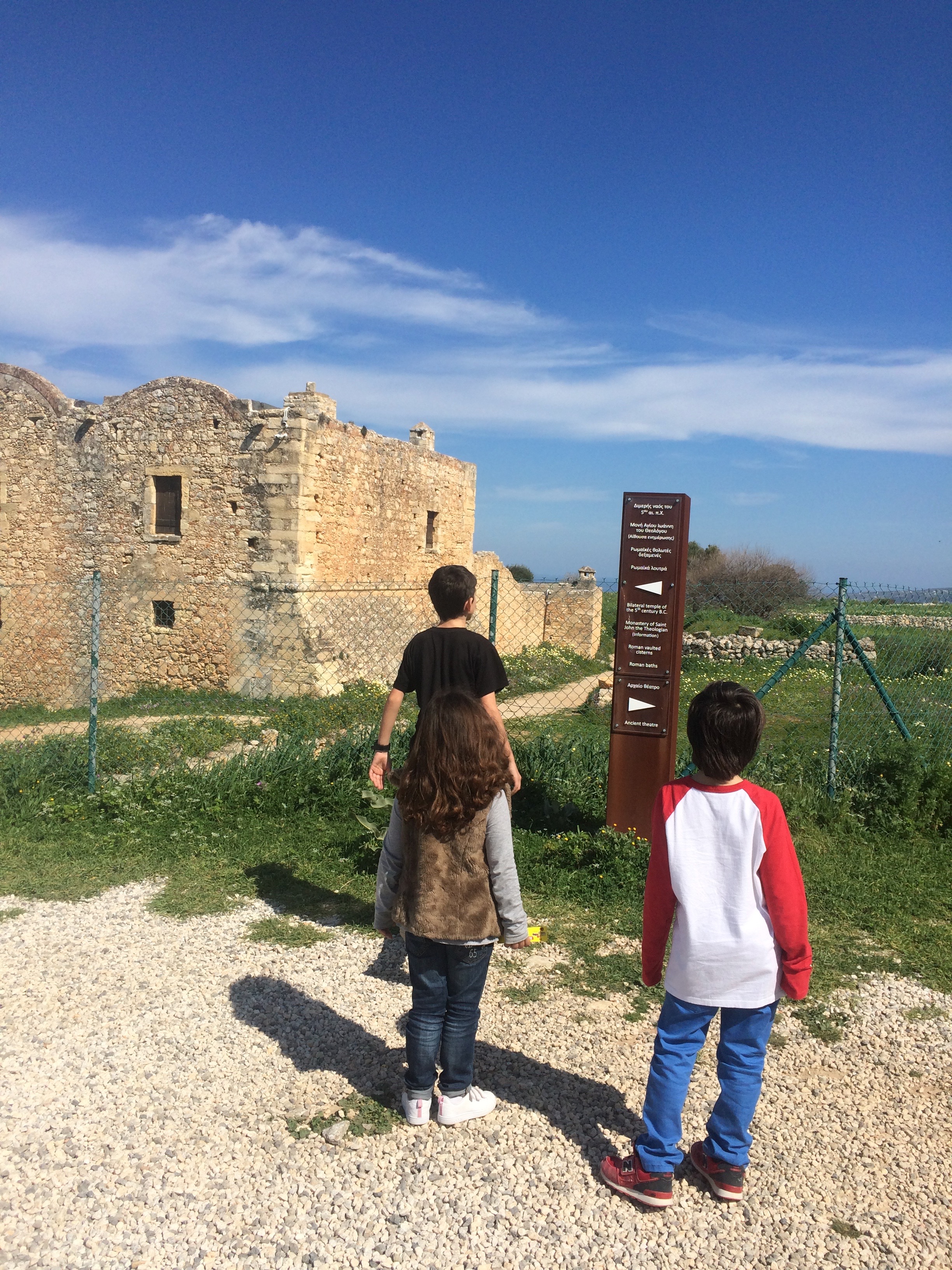 Such excursions may build a background to understanding history, time frames, and locations.
Our island is ideal for this task and this particular place not only is perfect for a spring break but also the ruins date back to different historical times all in one place! Ideal for the time frame!
Getting there is really easy, as you only need to follow the signs once on the National Road facing Souda bay! Ancient Aptera is located in the panoramic area of Paleokastro which is also ideal for nights under the full moon!
Our first visit was at the latest monument, the very well preserved castle of Koules which was build by the Turks in the 19th century for better control of the area. The view is magnificent and looking north you also see the fort of Intzedin.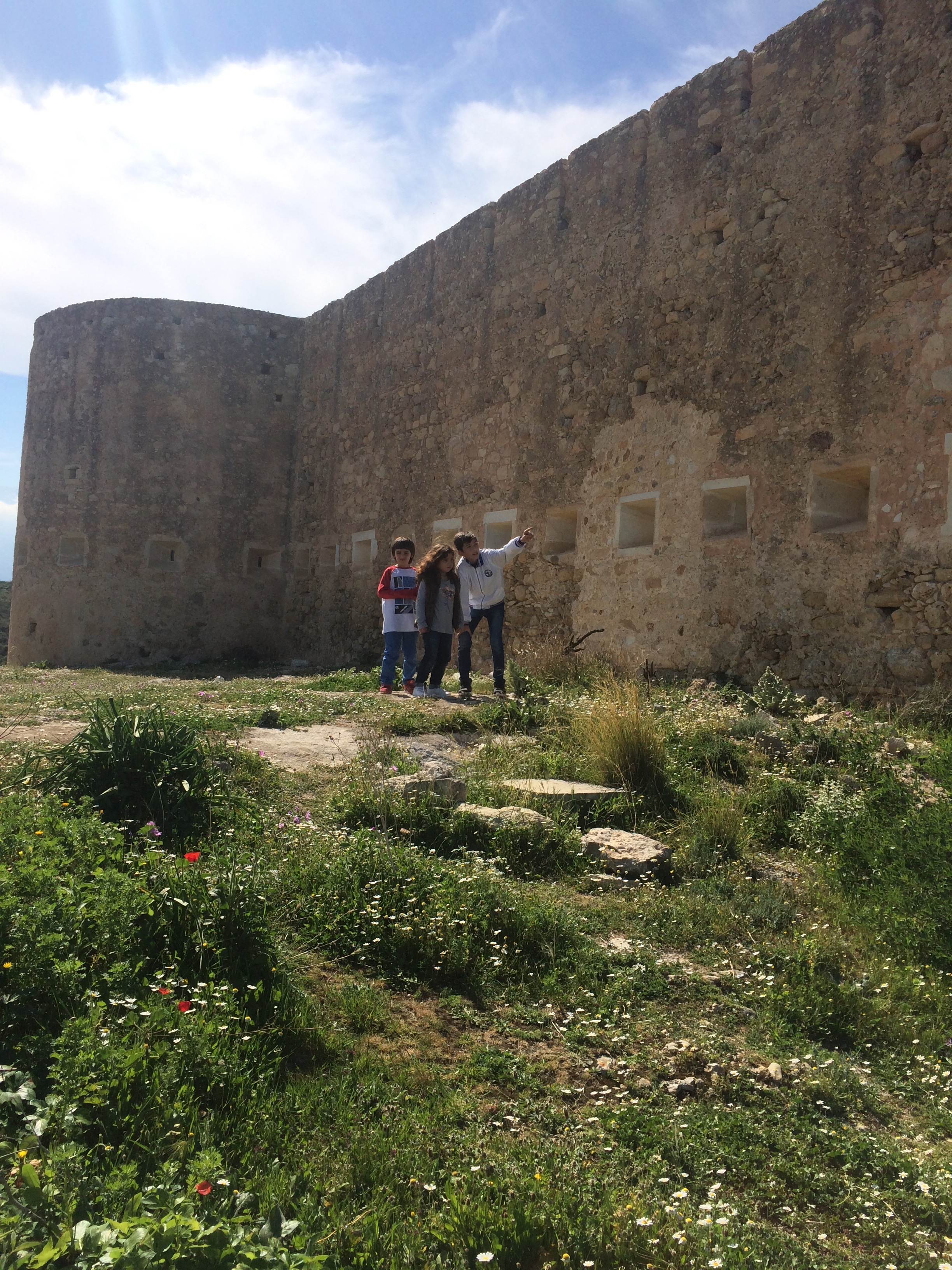 We proceed with Ancient Aptera which dates back to the 8th century BC when it was founded. From the coins found and the historical scriptures, we learn that Ancient Goddess Artemis was worshipped in the area and this made my daughter even happier to have such a divine name too!
The fortress of the ancient city is still standing strong, we loved the ancient theatre though as it is also so well preserved and hopefully sometime we may even watch a play!
A visit to the Byzantine monastery of St.John which is located at the ancient central agora of Aptera and is partially built from Ancient ruins is the passage that will take us to the next point of interest.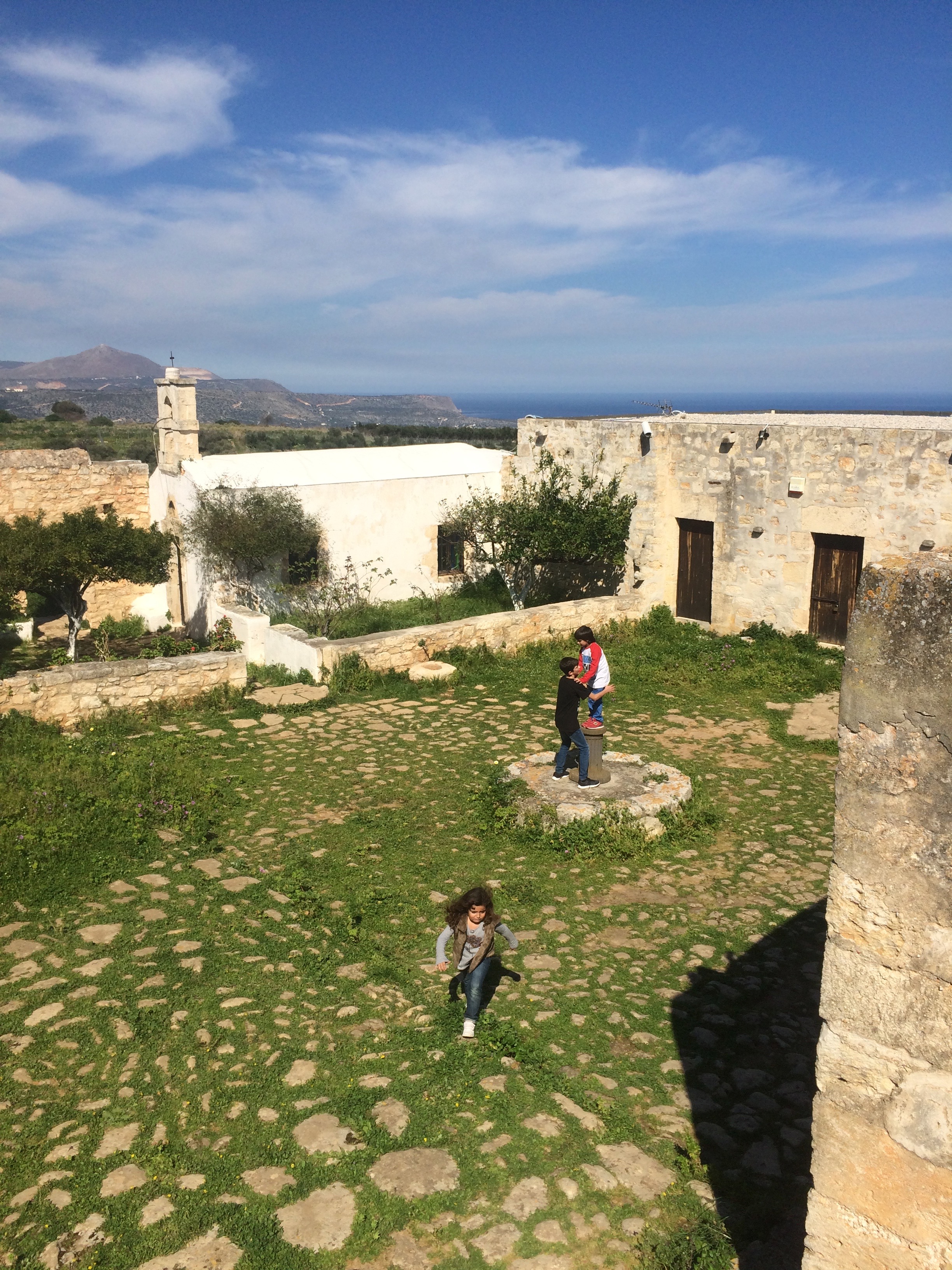 The Roman Cisterns. These very well preserved Roman Cisterns take you totally to a journey through time and I have to admit every time I get there the place kind of gives me the chills.Especially the sound of the pigeons who are always there is an invitation to coming back for more thrills.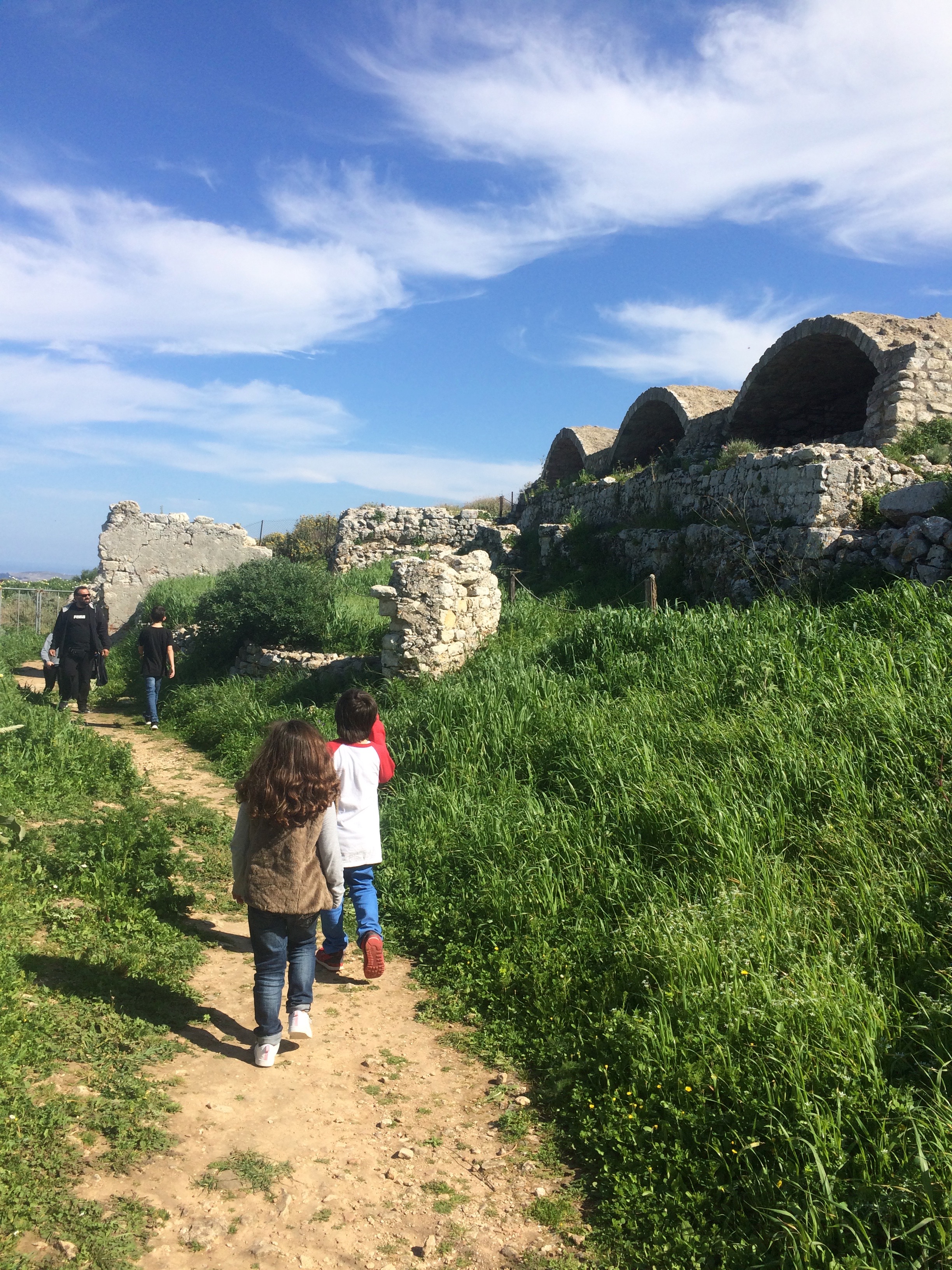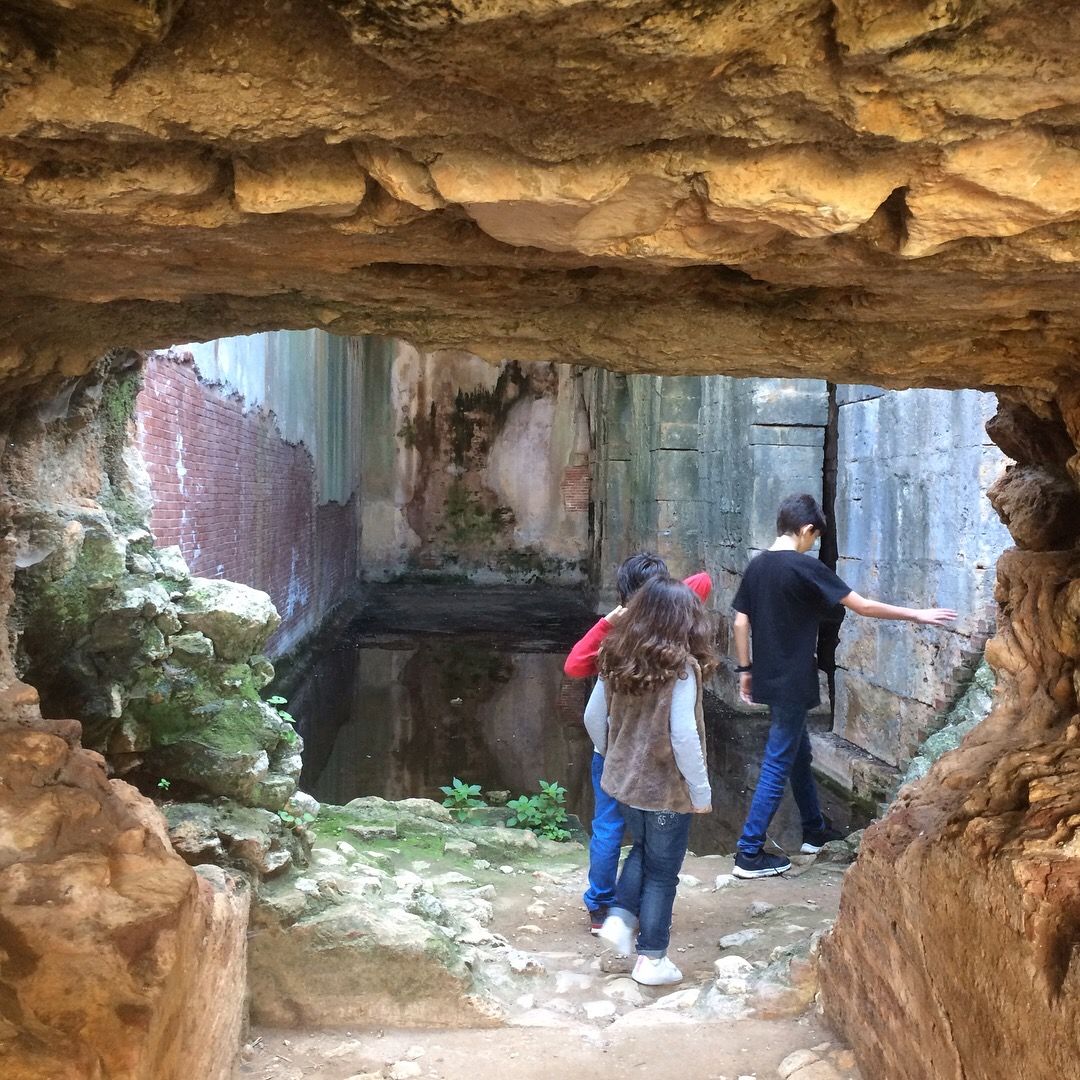 The most important is that kids loved it, and they already want to go back….to the Cisterns!!!!!
Ideal for the first of May! The place is blossoming with flowers and the best wreath is a guarantee!
I also can't wait for one of these astronomical nights that are open to the public a couple of times every year. I once saw Saturn, which was my dream, and since then I have loved this place even more.
Did you like our Ancient Aptera experience? Have a look at our other trips to the surrounding areas in this part of Crete. Our archaeology trip to Kissamos for instance, or our trip to Kolymbari. There is so much to see and do in the Chania prefecture. If you liked this post, pin it for later!