Last Updated on October 4, 2023 by Celeste.
This summer we had the chance to explore Burano, a picturesque island located in the Venetian Lagoon. Burano is just a short boat ride away from Venice. Known for its vibrant and colorful houses, Burano is a popular destination for visitors that offers a unique and charming experience.
Read also: Discover the Magic of Burano with your Kids: A Colorfull Adventure Awaits!
Burano is a great destination for families with kids, and one of the reasons is that there are no cars on the island. This makes it a safe and peaceful environment for children to explore and play. The island is also small enough to walk around, so you can easily navigate the colorful streets and charming canals with your little ones.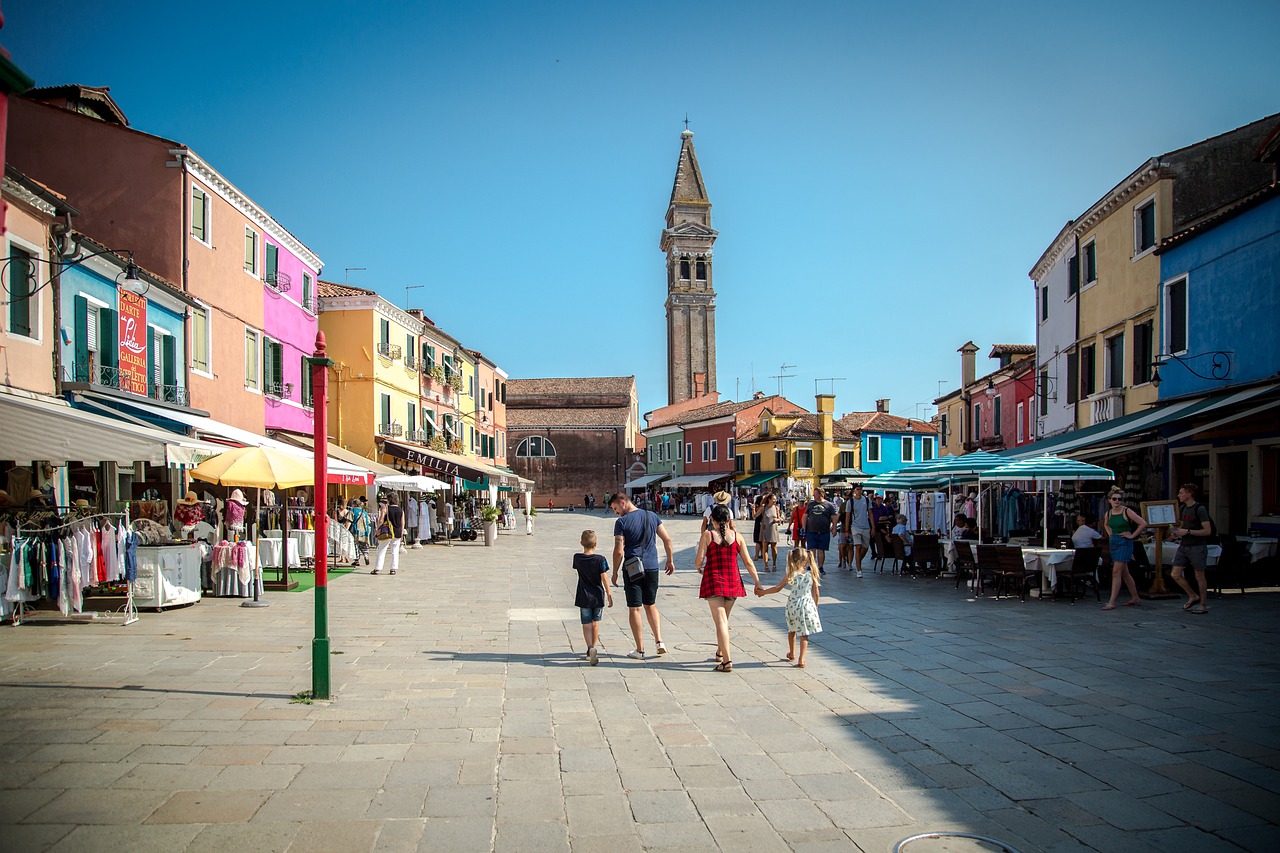 Additionally, Burano offers a range of family-friendly activities, such as visiting the Lace Museum, taking a boat tour of the lagoon, or enjoying some delicious gelato at one of the local shops.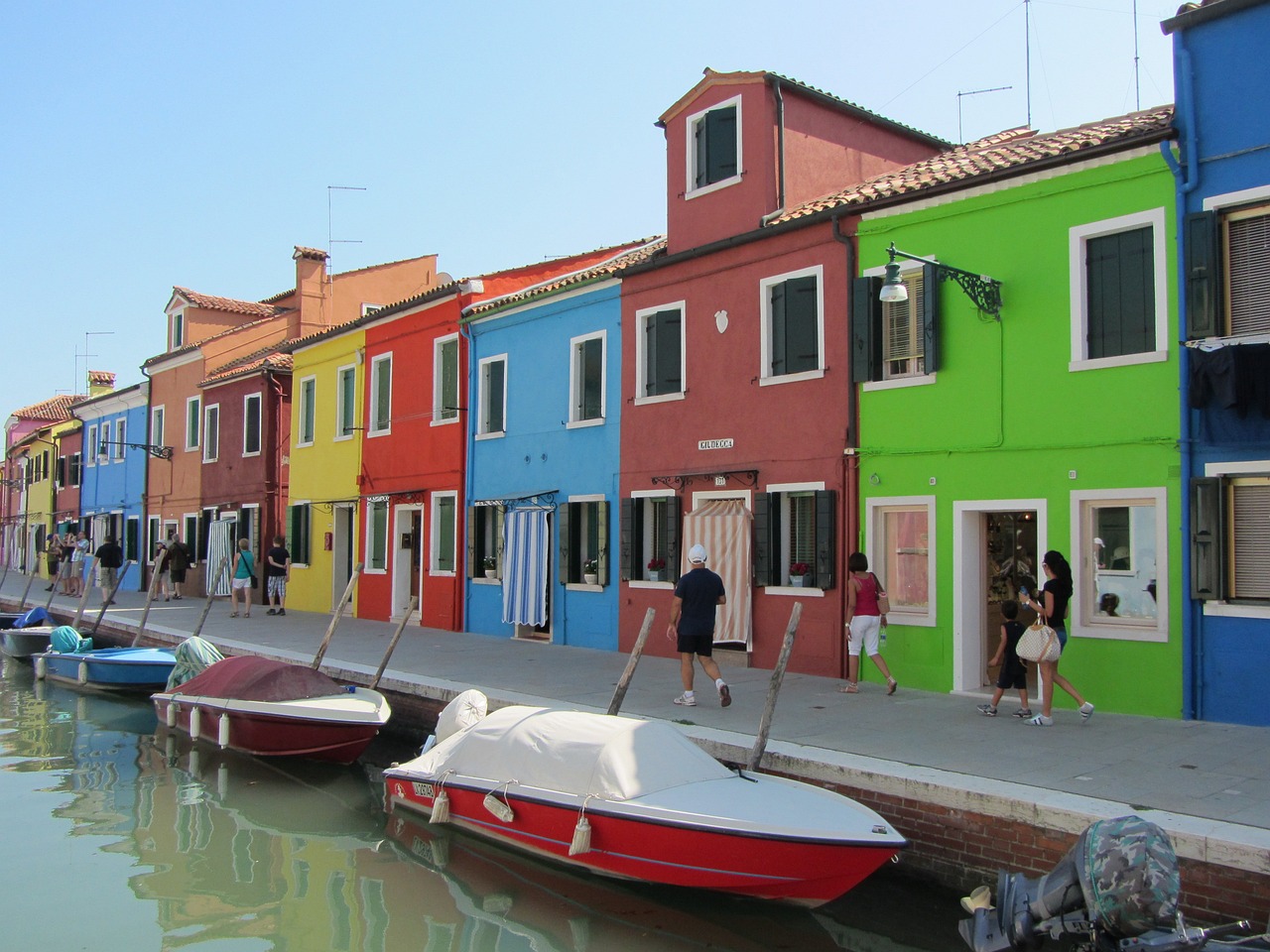 The island does not have many hotel options for visitors who want to stay overnight. Because most tourists come for a day trip from Venice or other nearby islands. However, there are some very nice family hotels in Burano, should you decide to stay there.
Family Hotels in Burano
Let's move on to the top 10 family hotels in Burano. I have compiled this list based on the ratings and reviews from travelers like myself. Please note that the order of the hotels does not indicate any ranking.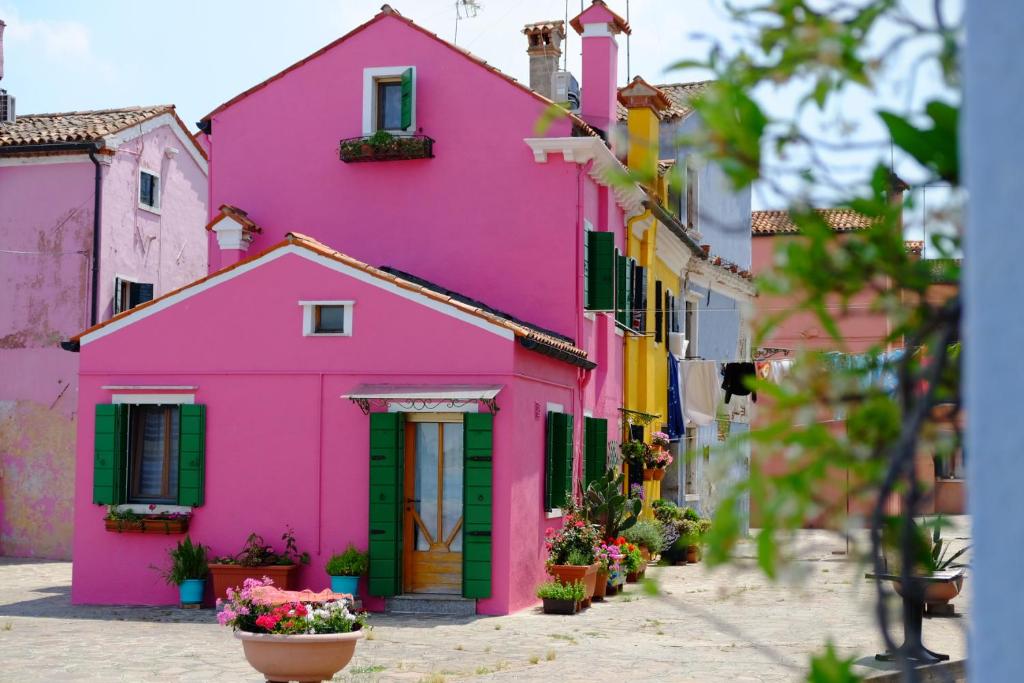 This holiday home is funky and creative. It is ideal for families and is super colorful. There are two bedrooms, one with a queen bed and one with 2 twin beds. There is a seating area and a kitchen. Towels and bed linen are available in this holiday home.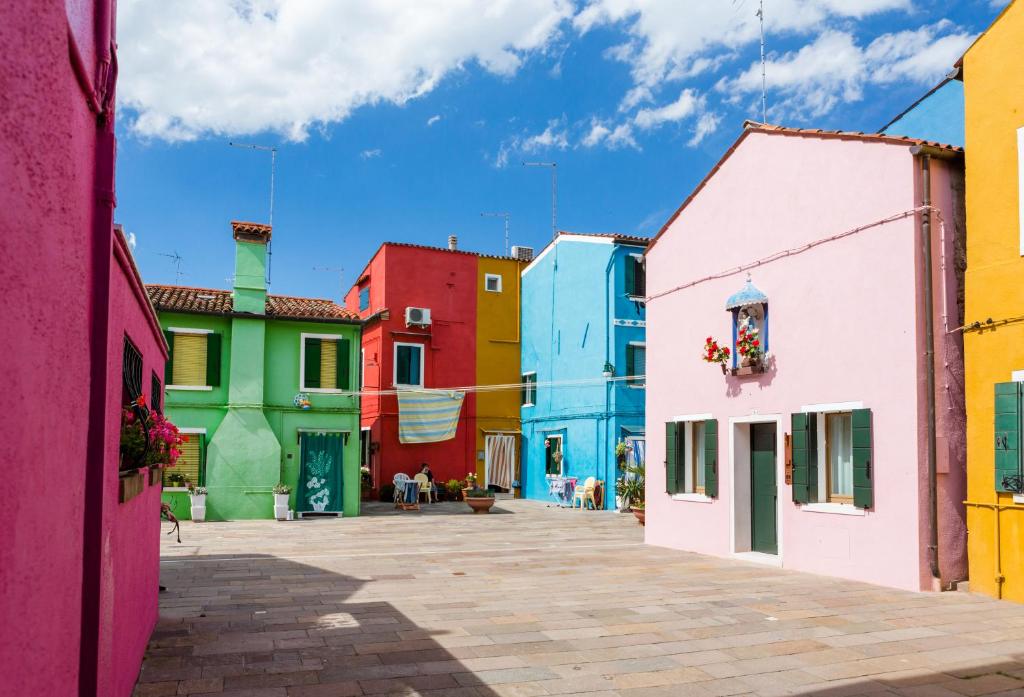 This is a collection of five houses located in different parts of Burano, each with its own local designer furnishings, air-conditioned rooms, and free WiFi. The suite is suitable for a small family because it has a double bed and a sofa bed. Guests can also enjoy a shared lounge and a complimentary breakfast at the Venissa Wine Resort on Mazzorbo Island.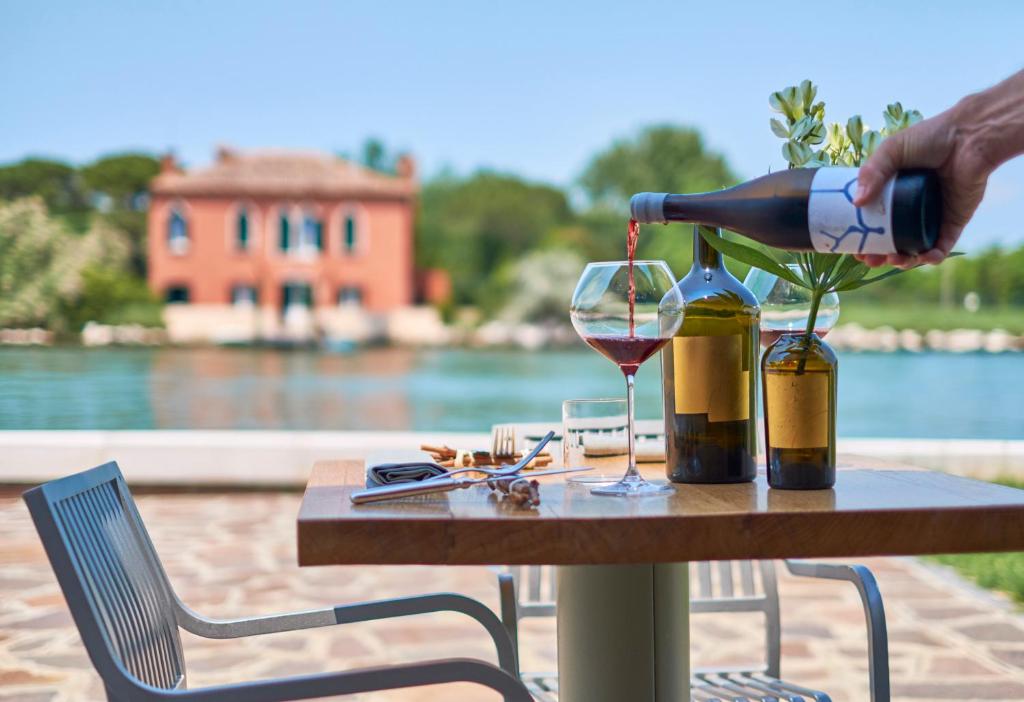 Situated on Isola di Mazzorbo, Venissa Wine Resort is a unique hotel that combines luxury accommodations with a vineyard and Michelin-starred restaurant. The suite is suitable for families. They can also enjoy the serene surroundings and indulge in exquisite cuisine.
4. Hotel Casa Bella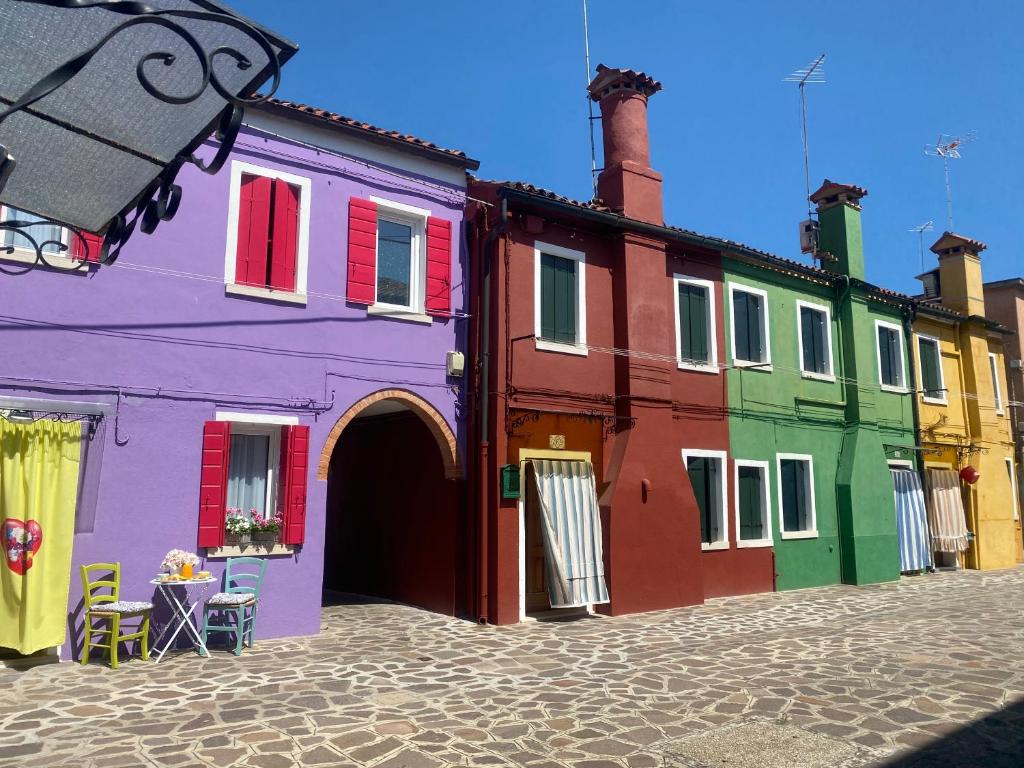 Casa Bella is a beautiful, colorful house, very close to the main street but yet very quiet. The house offers one large double bed and one sofa bed. Other features include a beautiful large bathroom, air conditioning, a washing machine and a well-equipped kitchen.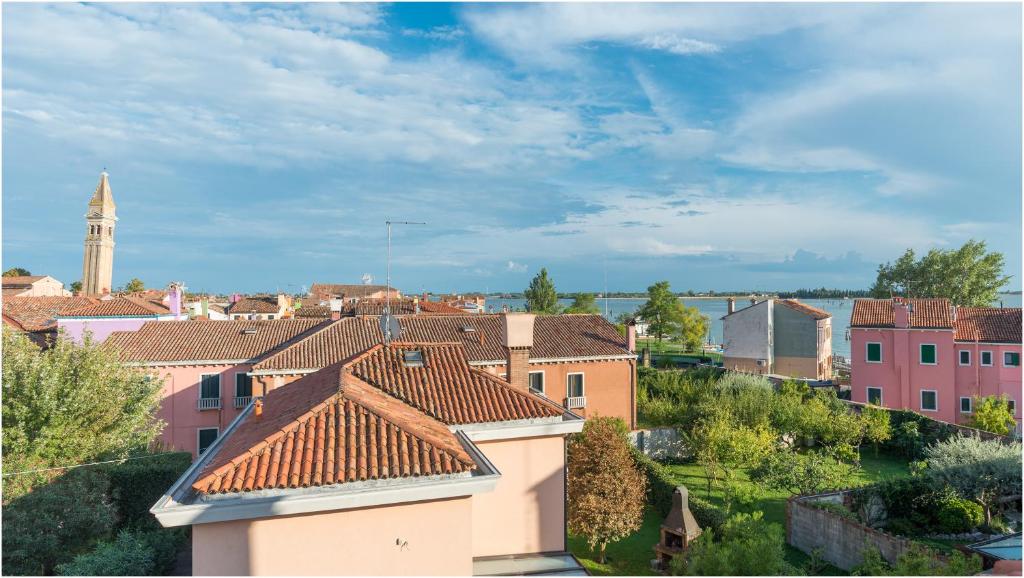 Located in a quiet part of Burano, Tiffany Home is modern, comfortable and amazingly colorful. There are 3 beautifully decorated apartments in total, all suitable for families, with a shared lounge and free WiFi.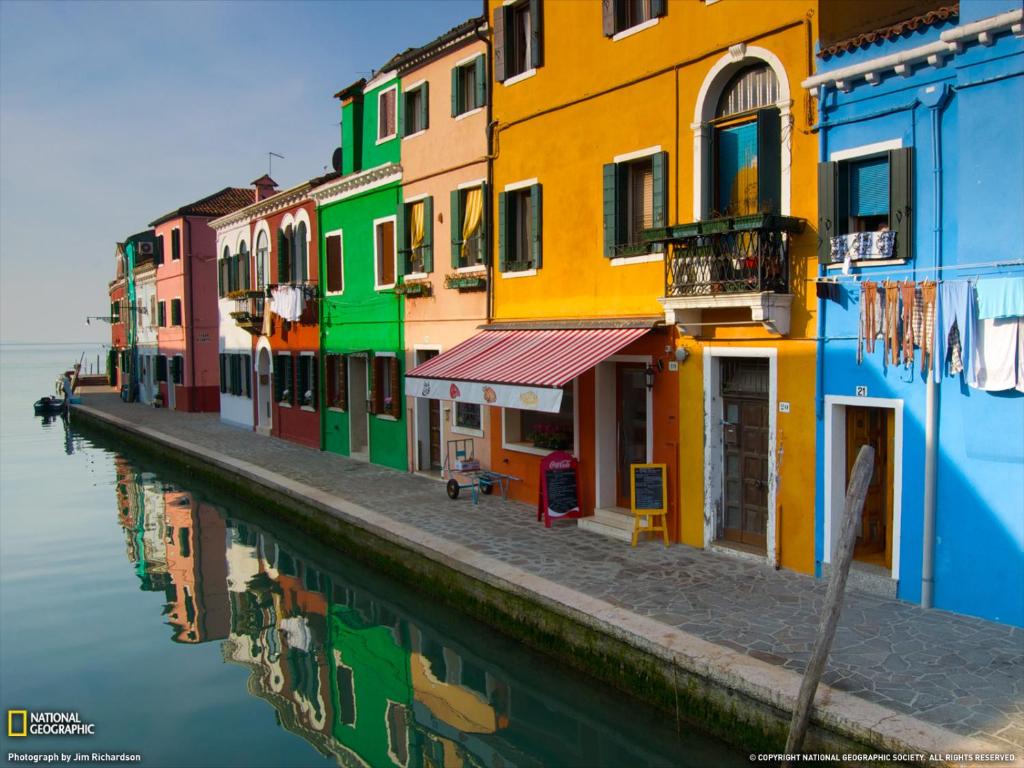 Situated on a stunning location in Burano, Casa sul Cielo di Burano is a traditional house that features 3 bedrooms with twin beds and a queen bed. It is suitable for a large family because it sleeps up to 9 people. It also offers air-conditioning, a balcony and free WiFi.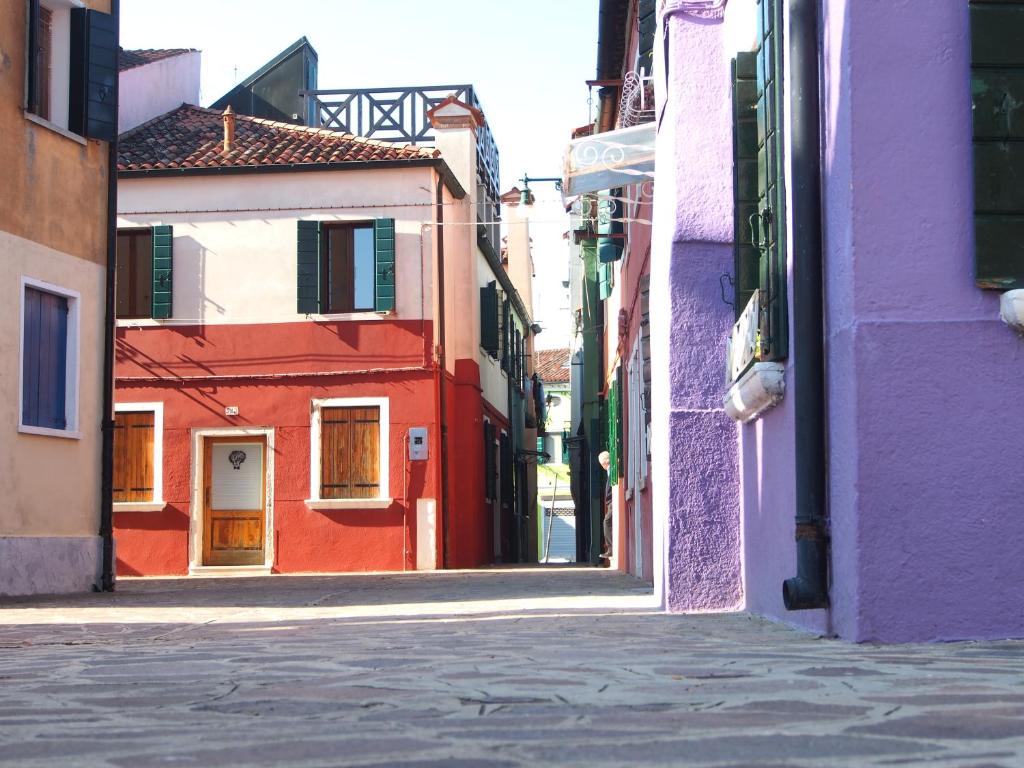 Burano offers a delightful escape from the bustling city of Venice, with its colorful houses, picturesque canals, and charming atmosphere. Whether you're exploring the island's vibrant streets or enjoying a relaxing stay at one of the family-friendly hotels mentioned above, Burano promises an unforgettable experience for families.
Read also: Venice with Kids: The 10 Best Things to do
Please note that these recommendations are based on traveler reviews and ratings from various sources. It's always advisable to check the latest information and reviews before making any reservations.
I hope you find this blog post helpful! If you have any more questions about visiting Burano with your kids, feel free to send me a message!
Disclosure — This post contains affiliate links. If you click on such a link, we earn an affiliate commission on the sales of products we link to. We feature only items we genuinely love and want to share. These are the ways we support our website, and allow us to run the site and engage with this travel community we truly love. Thank you for reading!