Last Updated on February 15, 2023 by Celeste.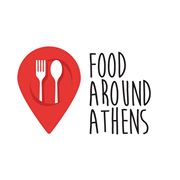 Food Around Athens recently invited us to one of their food tours. A day of tasting in the city that has become my home. And to complete this tasty adventure in my favorite place, my besties, my two daughters, came along!
Food Around Athens
Before I start divulging into the amazing day that we spent in the Greek capital with Food Around Athens, let me give you a little background on the company:
Food Around Athens was started up by a group of friends who have known and loved Athens all of their lives. They are passionate about Athens and food and have made it their goal to let visitors experience the city through its food. Food is at the heart of Greek history and culture and through food, one can truly experience the Greek life. I feel that I have a lot in common with the people of Food Around Athens: four are Athenians and two others loved it so much that they left their hometowns and moved here.
This unique food tour group, however, is not just about food. It is about getting to know the city and its locals. Aside from tasting all the regional delicacies, they also want their customers to gain knowledge about the local community and the way of life of the city. As is quoted on the Food Around Athens website
If you really want to make a friend, go to someone's house and eat with him…the people who give you their food give you their heart – Cesar Chavez
A day with Food Around Athens
On a sunny Wednesday morning, we met our guides at the Thissio metro station in the center of Athens. With a marvelous view on the Acropolis, we were introduced to the history of the city. From Thissio we made our way through the narrow streets of the old town towards the hip neighborhood of Psiri. Bohemian Psiri is, in fact, an old and very historic part of Athens now famous for its artisan shops and vibrant nightlife. The children loved the many colors, noises and scents of the foods and drinks around.
As Sweet as Honey
Here we visited the famous oldest Koulouri bakery in Athens. A Koulouri is a traditional Greek sesame-crusted bread ring and street food that is still very popular with young and old. My kids loved watching the process of the Koulouria being baked in the ovens and much enjoyed this breakfast snack.
Our next stop was at the square outside the church nearby to savor the traditional Greek spinach pie or Spanakopita. This was not just a small piece of pie to taste… this was a huge mouthwatering classic Greek pie with fresh soft spinach, crispy phyllo, and feta. This pie was exquisite!
Our stomachs were already full but we continued our tasting to a famous sweet shop. The kids looked at the inviting desserts on display and got excited again! Here we were offered a piece of sweet Bougatsa. The kids absolutely loved it and we had as much as we wanted. Our guides offered us extra portions but we felt already full!
Our next stop was our first sit down of the day with traditional Greek souvlaki. Followed by more sweets at a traditional store specialized in loukoumades or Greek donuts.
The Athenian Market
The exotic colorful spice market was probably one of my favorite stops during our tour. There is so much to see, to hear, to smell and to taste. The fish market and fruit market next to the spices were possibly even more exciting to the kids. Lots of people, noises, shapes and colors everywhere! Here we tried three different types of olives and mandarins.
Making Memories
A Mezze bar was our last stop of the day. Mezze are the perfect meal to share with friends. It was great enjoying the food and talking with the other people on the tour. We had the choice of four different dishes. These were introducing us to the use of feta in the Greek diet, chickpeas, meatballs, and vegetables. Our guides told us more about Greek life, there was plenty of time for questions and they did not seem to be in a hurry. We ended the tour because my children wanted to leave but I had the feeling that our guides were happy to stay as long as everyone wanted to.
It was a relaxing day filled with great food and great people. We received lots of information and our guides were amazing. For those who really want to get to know Athens through the eyes of a local, a day spent with Food Around Athens is a must. It is a great way to taste the city and learn more about its culture. Plus, who can pass up the opportunity to eat great Greek food with new friends!
For more information about Food Around Athens and for our whole family experience, please visit: Food Around Athens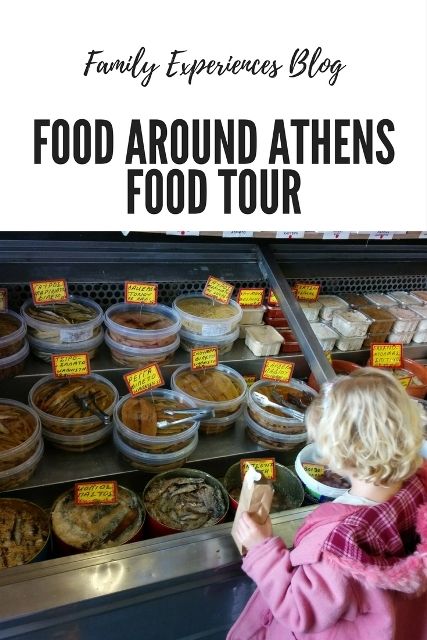 More food tour experiences in Athens can be found here.