Last Updated on October 8, 2022 by Celeste.
There is so much more to Greece than the sun and the sea. For instance, do many people think of Greece as having some of the very best therapeutic thermal springs in the world? Or of visiting a historic five-star spa hotel with their kids to enjoy thermal baths? It was not the first time that I visited the unique Thermae Sylla Spa and Wellness hotel and certainly not the least. Read on about our celebration at a very special hotel in Greece.
Anniversary Weekend
On one of the coldest weekends of February in 2019, Travel Bloggers Greece (TBG) celebrated its 4 year anniversary. TBG is the first professional blogger networking organization established in Greece. Our organisation consists of professional Greek Travel Bloggers and Tourism professionals as well as international bloggers based in Greece. We all have the same passion: sharing the Greece that we love! I have been part of Travel Bloggers Greece since the beginning in 2015 and we have been travelling together since. For its 2019 celebration weekend, TBG was invited at the luxurious Thermae Sylla Spa & Wellness Hotel in Edipsos town on Evia island. This spa hotel was ideal for our group looking for luxurious relaxation, team bonding, wellness and hot springs in a winter setting. What better way to celebrate?
Curative Thermal Water
This was not the first time that I stayed at Thermae Sylla Spa & Wellness Hotel. I first visited the hotel with Travel Bloggers Greece in winter of 2016. I loved the warm thermal waters and the effect it had on my skin. Thermae Sylla Spa & Wellness Hotel uses the thermal springs of Edipsos. The quality of the water found in Edipsos is considered to be the top three in the world. You can find my previous experiences and images from my spring stay in Thermae Sylla Spa Wellness Hotel and in Family spa and wellness vacation in Greece.
Related: Thermae Sylla Spa & Wellness Hotel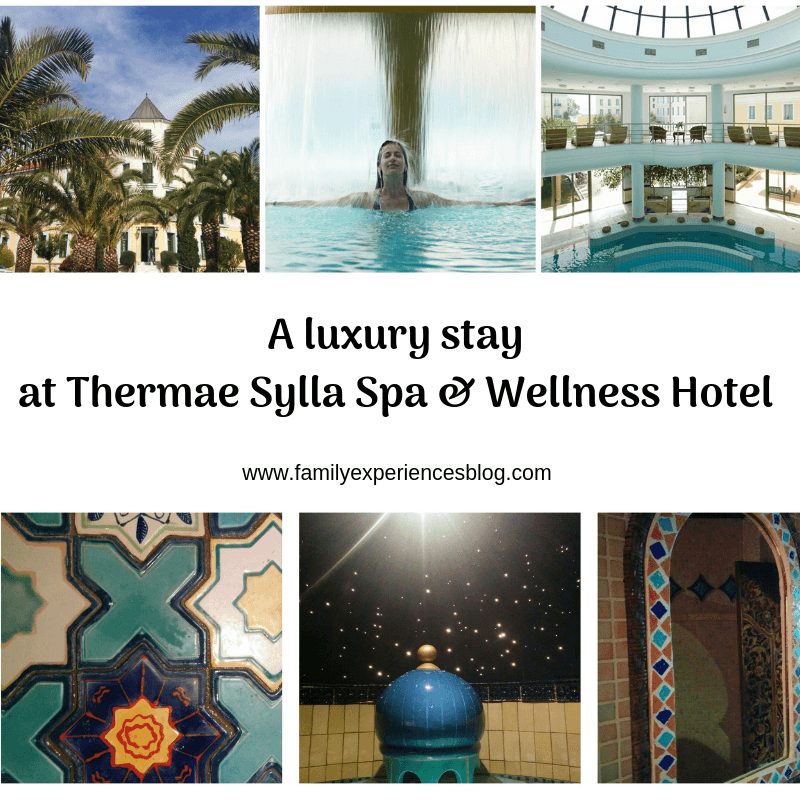 History of Thermae Sylla
The constant flow of Greece's naturally hot thermal waters filled with therapeutic properties can be found throughout Greece but the spa town of Edipsos is a special destination, a natural thermal bath that dates back to ancient times.
Greek Mythology
According to ancient Greek mythology, Hephaestus cracked the land with a hammer to open up a flow of therapeutic waters that the goddess Athena believed would keep Hercules healthy and powerful. Aristotle, the ancient Greek philosopher and scientist discussed his earth science theories about the area's natural heated waters.
Thermae Sylla Spa & Wellness Hotel VIPS
Later, Roman General Syllas healed his arthritis by bathing in the waters convincing him to keep the town safe from conquering Roman armies. Many other famous people followed. In fact, thermal tourism, developed by King Otto and his Bavarian advisors, became the first kind of tourism to Greece. The hotel has been visited by the jet-set and politicians. Regular guests were Aristotle Onassis, Maria Callas, Greta Garbo and Winston Churchill.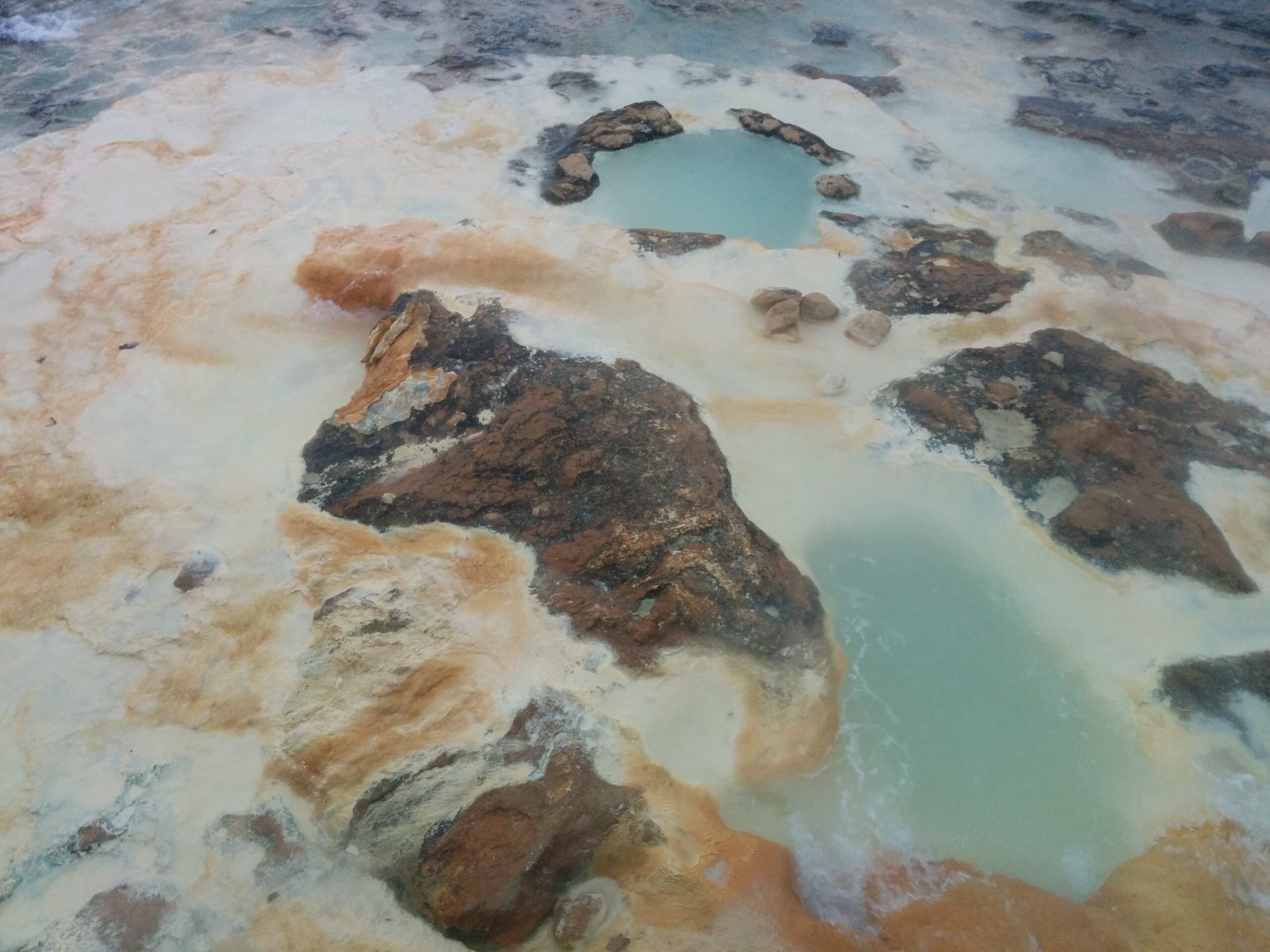 Rooms and Suites
I stayed in a Deluxe Sea View Room, one of the renovated rooms at Thermae Sylla Spa & Wellness Hotel. And what a view I had! My classic-styled spacious room had warm woods and ceiling-high windows with classic shutters overlooking the Eubean Gulf.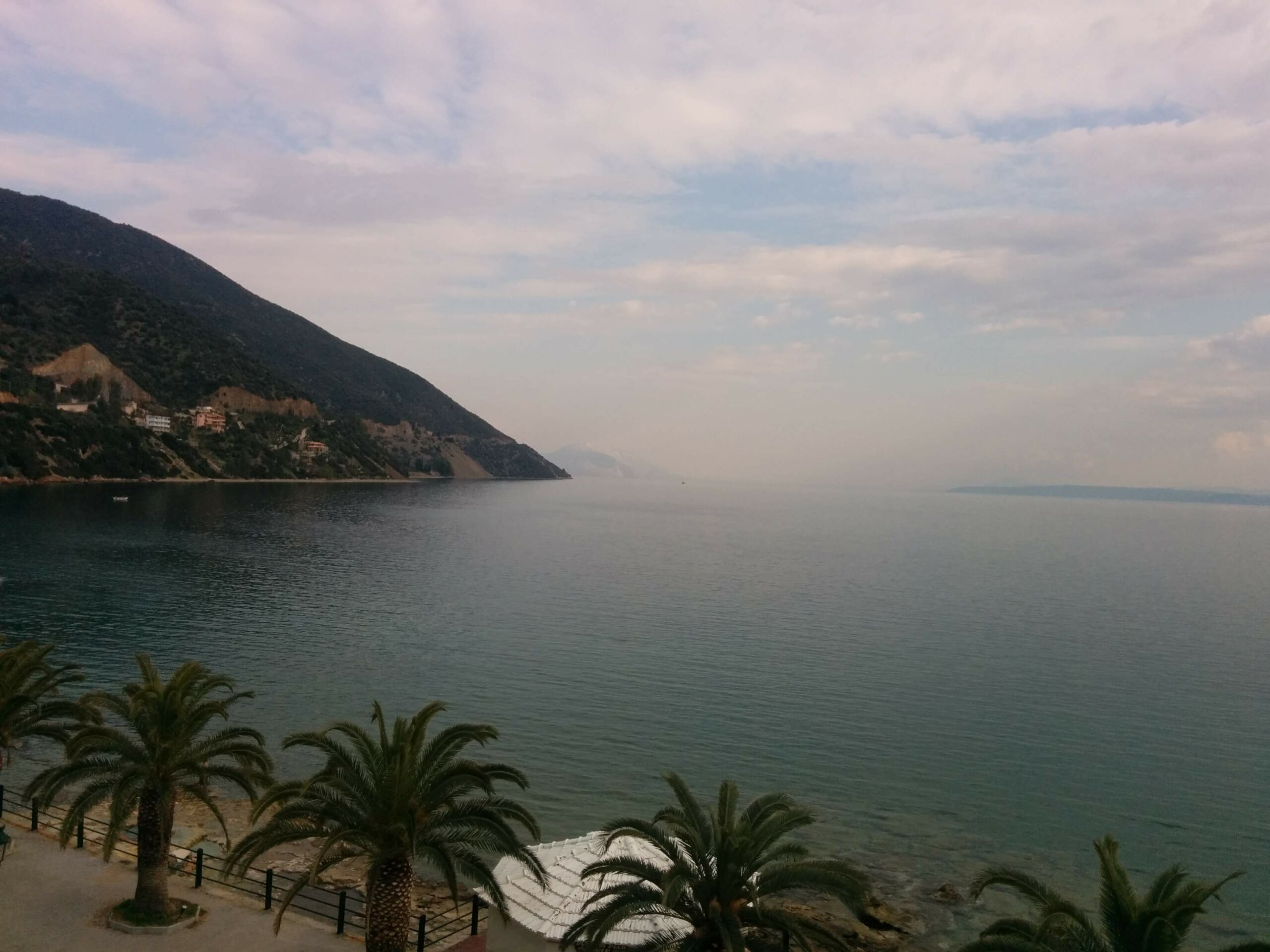 There was lots of daylight coming in. My room also featured a large marble bathroom with a second window for more serene panoramas of high mountains and calming sea. A sitting area and lots of cupboard space completed my room.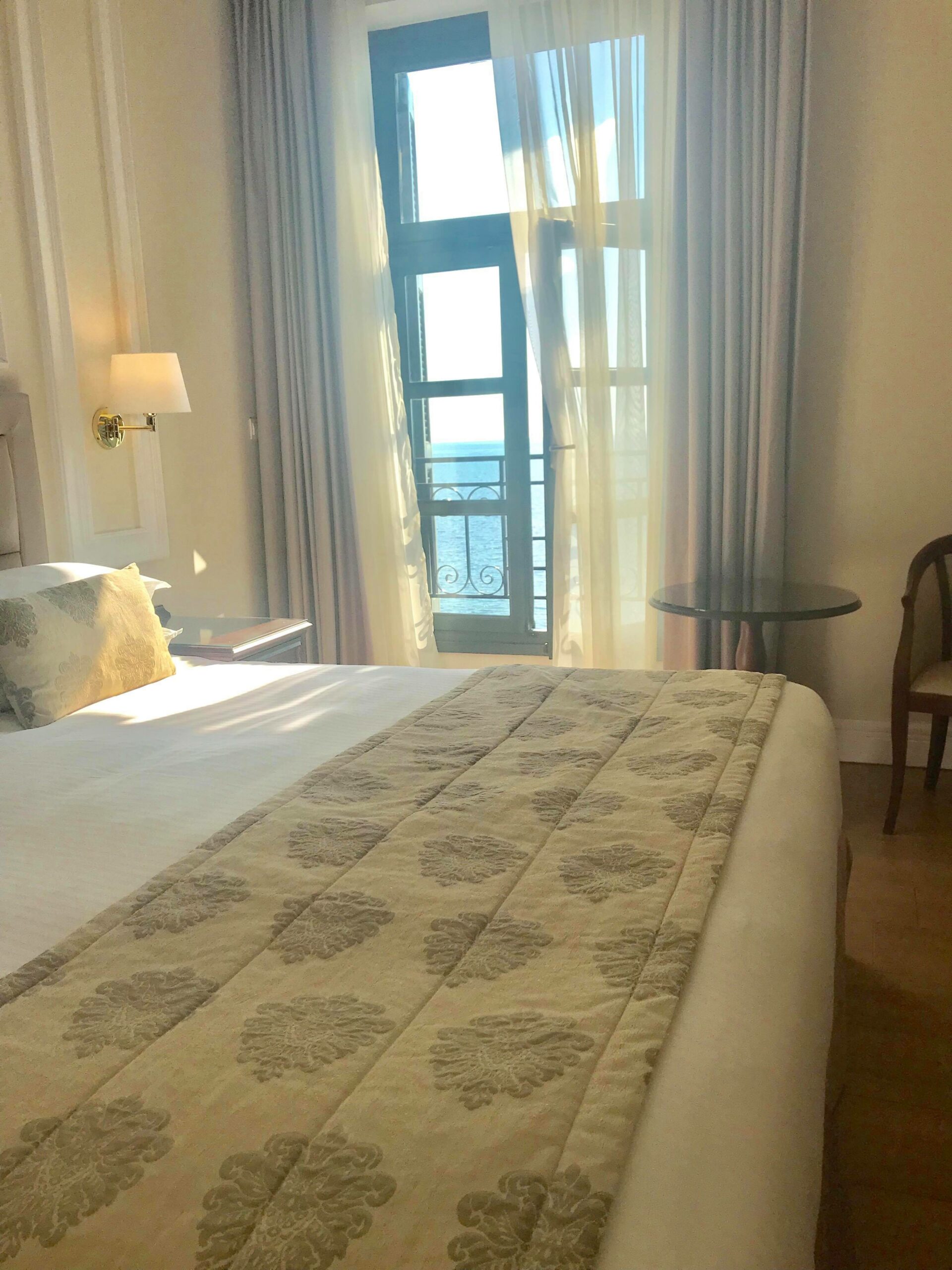 During a tour at the hotel, we also visited the family rooms, suites and presidential suite. All 106 rooms and suites are recently renovated, have been beautifully furnished with classy furniture and stylish fabrics and boast marble bathrooms.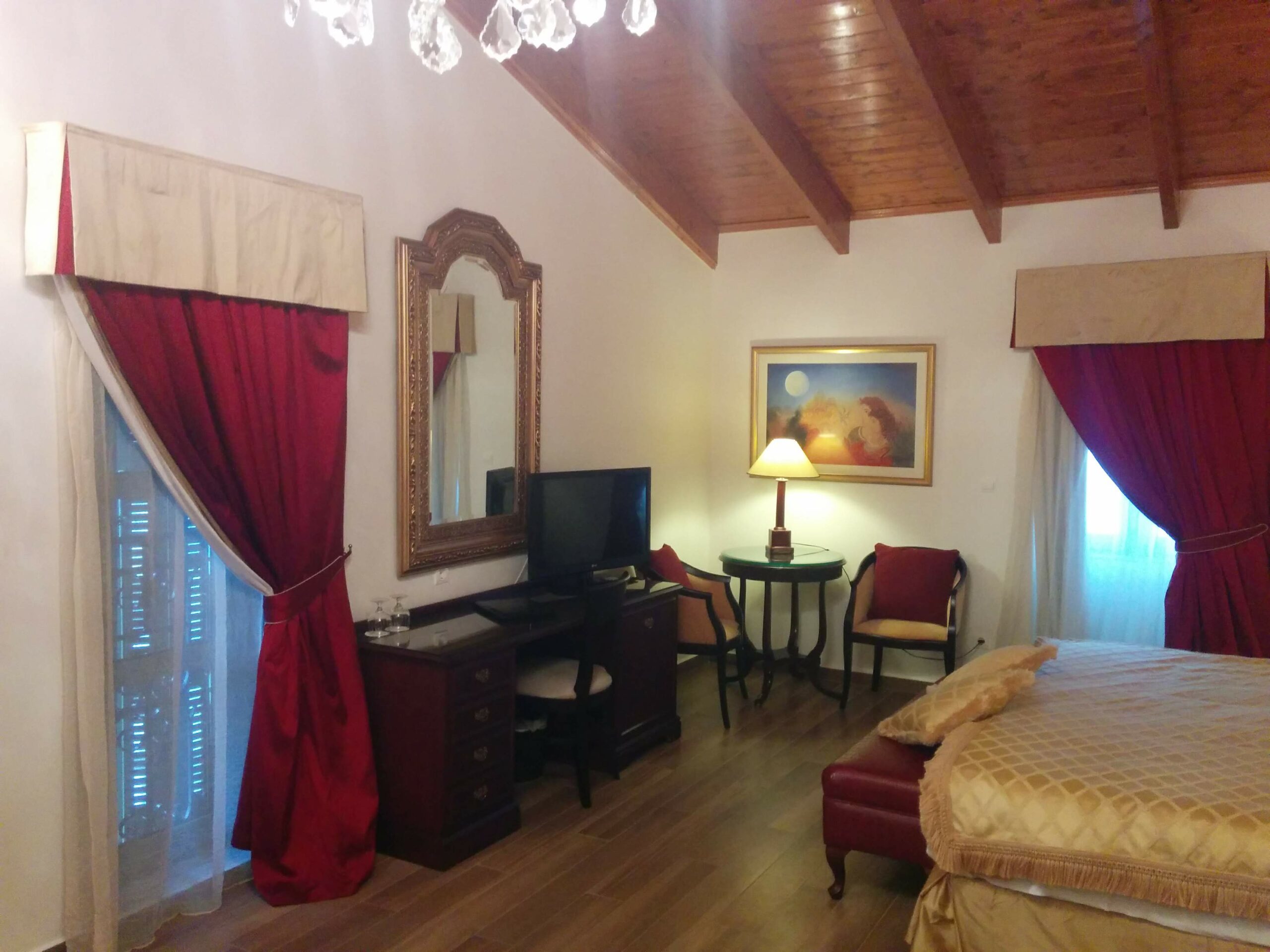 Thermal Pools
Thermae Sylla Spa has a large and impeccably clean indoor and an outdoor pool. Both pools are emptied every night and filled with new thermal water. The pools are connected with the warm thermal waters found 300 meters underneath. I loved the warmness of the water whilst it was raining outside. I especially loved the 'mushroom' waterfall in the middle of the pool. The powerful water sprouts guaranteed a completely relaxing massage on my back and shoulders.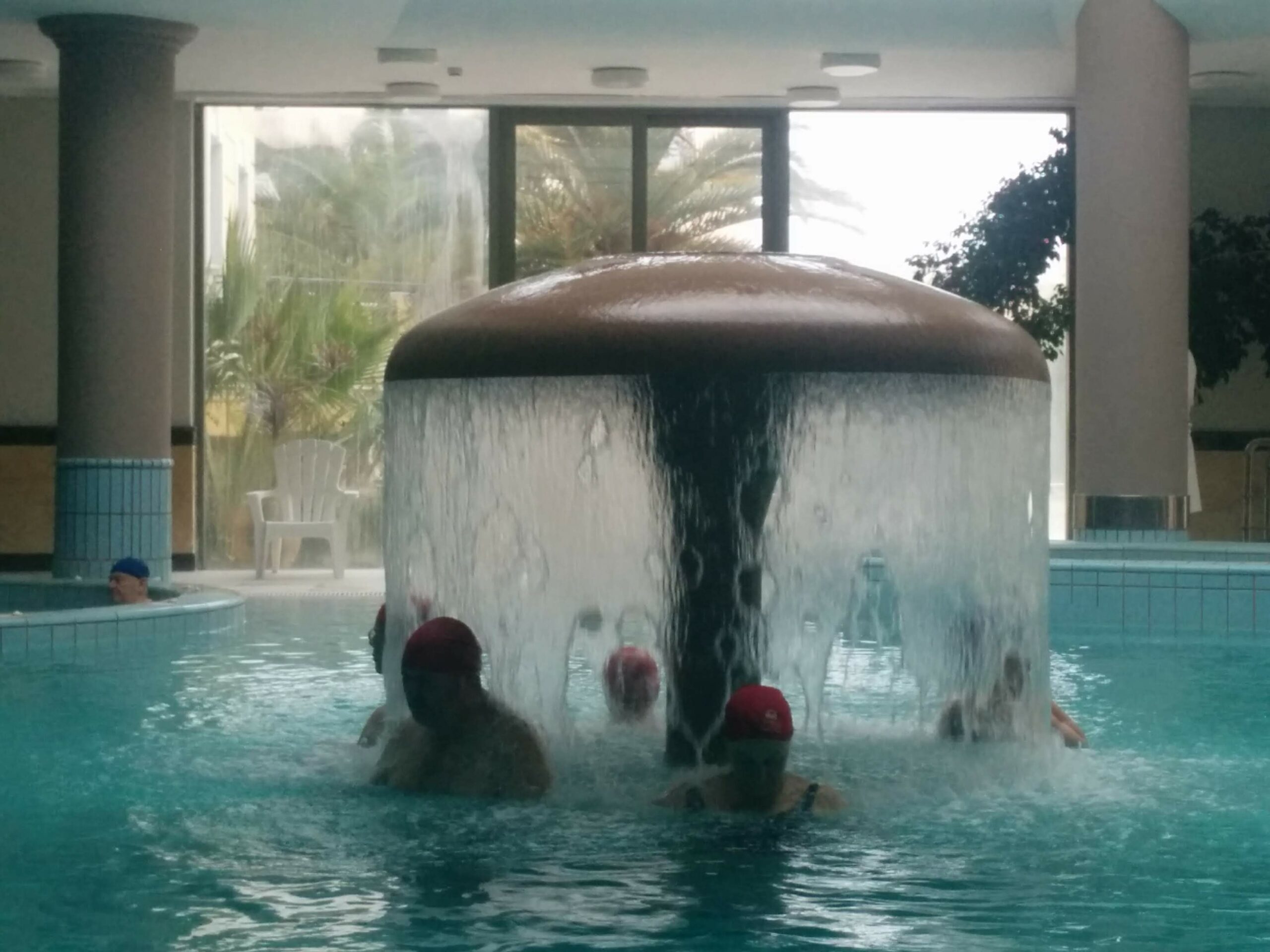 The outdoor pool is mixed with seawater. The outdoor pool can be used by children starting from infant age. Because of its temperature – 32-34 degrees C-, the outdoor pool is open all year.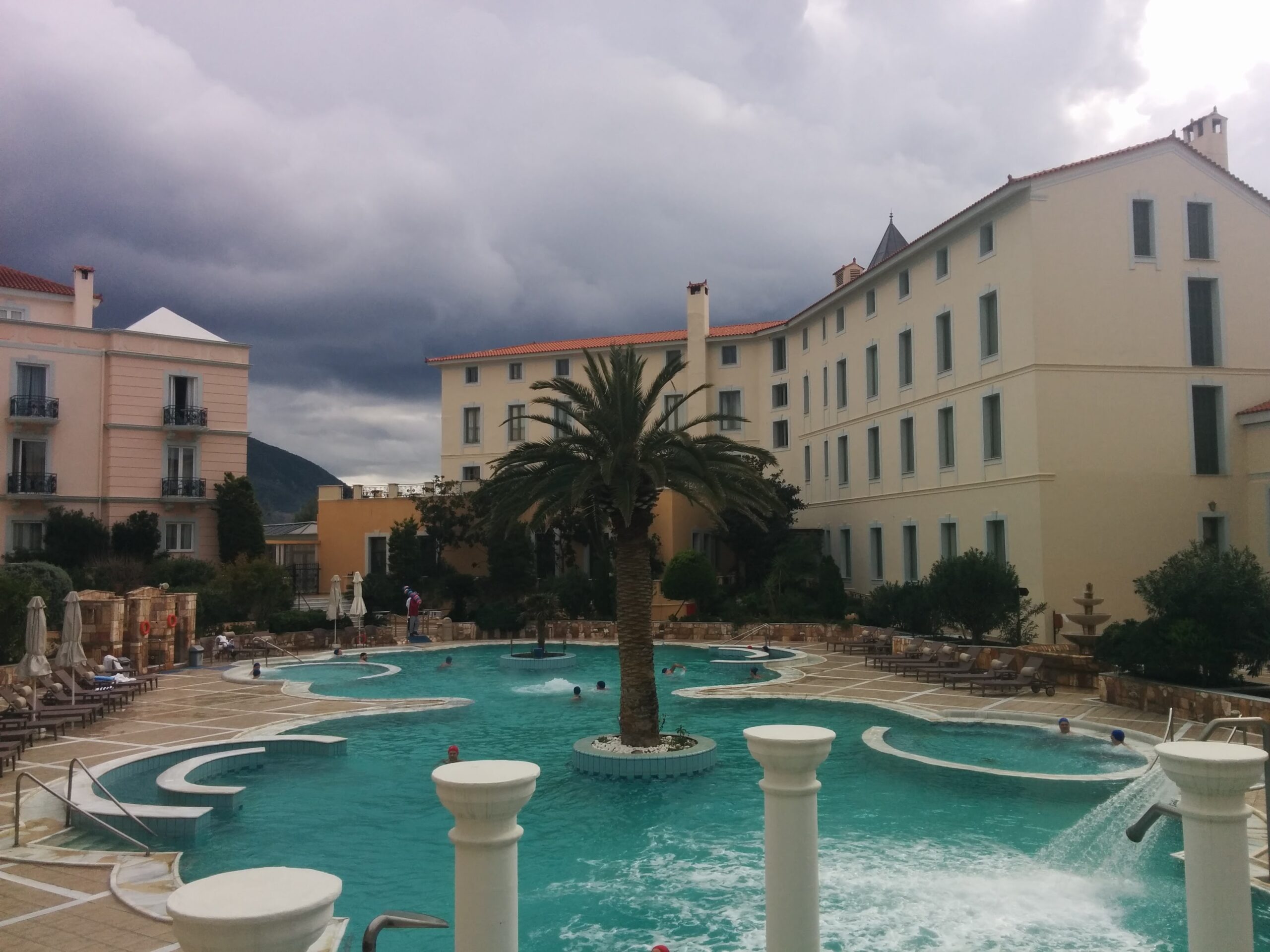 At the indoor pools are a sauna built around a large and very fragrant eucalyptus tree. Inhaling the amazing scents of the tree proved to be both relaxing and refreshing. I think this sauna was my favourite place in the spa. The next room simulated the humid cave that the Roman General Sylla sat in thousands of years ago to cure his health ailments.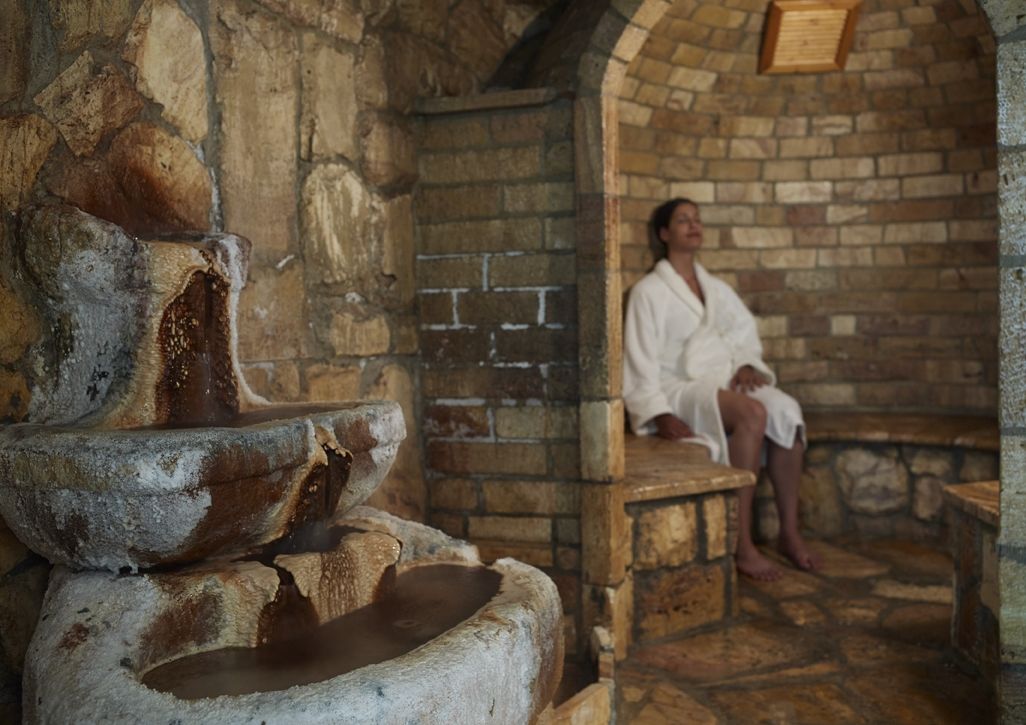 Several other rooms were designed for specific treatments. I loved the beautiful rasul. A second floor is provided for silence and relaxation.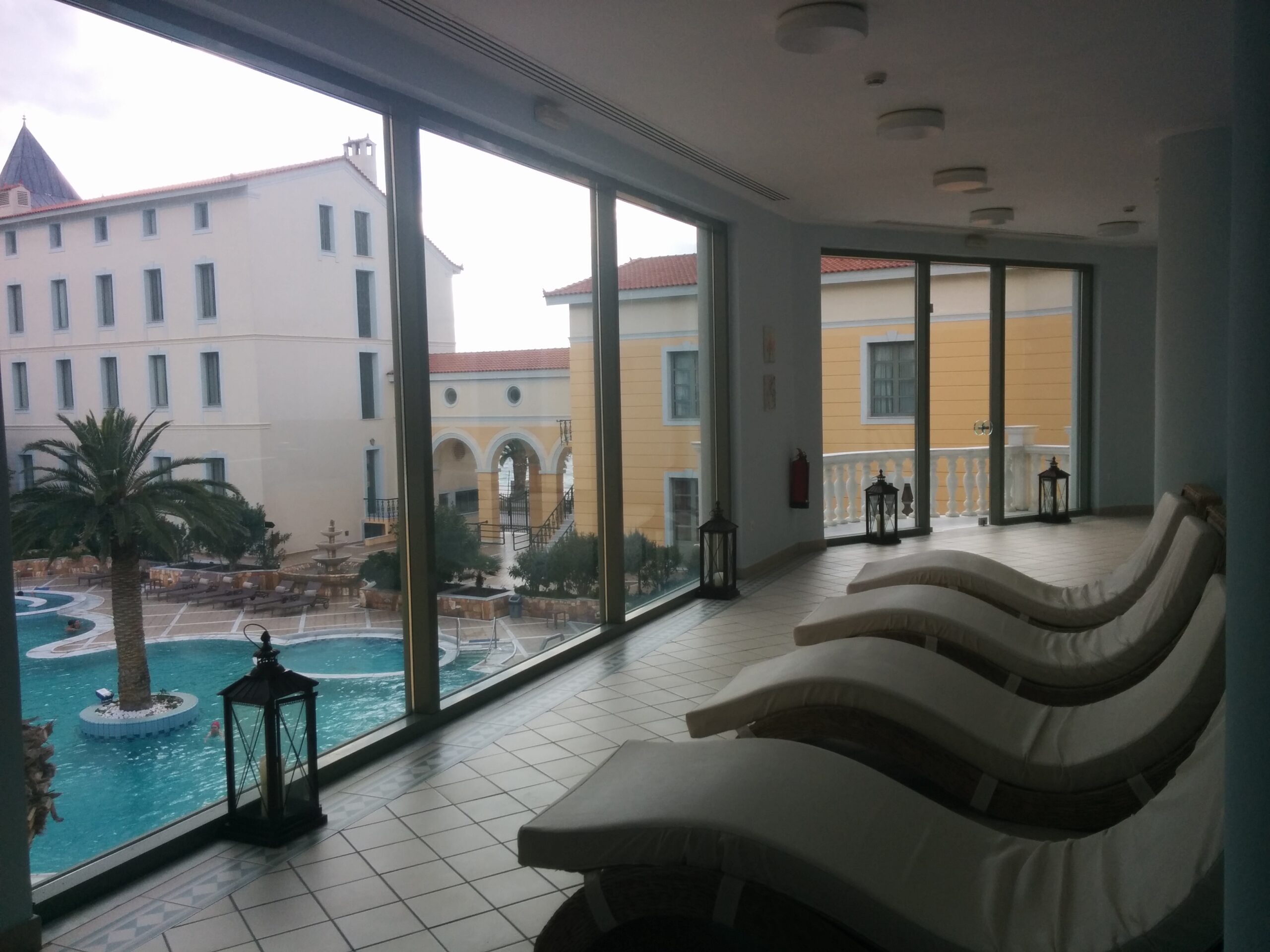 Hotel Fascilities
Thermae Sylla Spa & Wellness Hotel is a Spa with a hotel. Meaning that everything is focussed on an optimal and comfortable spa experience. The most important part of your stay is at the spa building with its swimming pools and treatment centres. At the outdoor pool, aqua gym sessions take place and yoga can be practised in the hotel's grounds.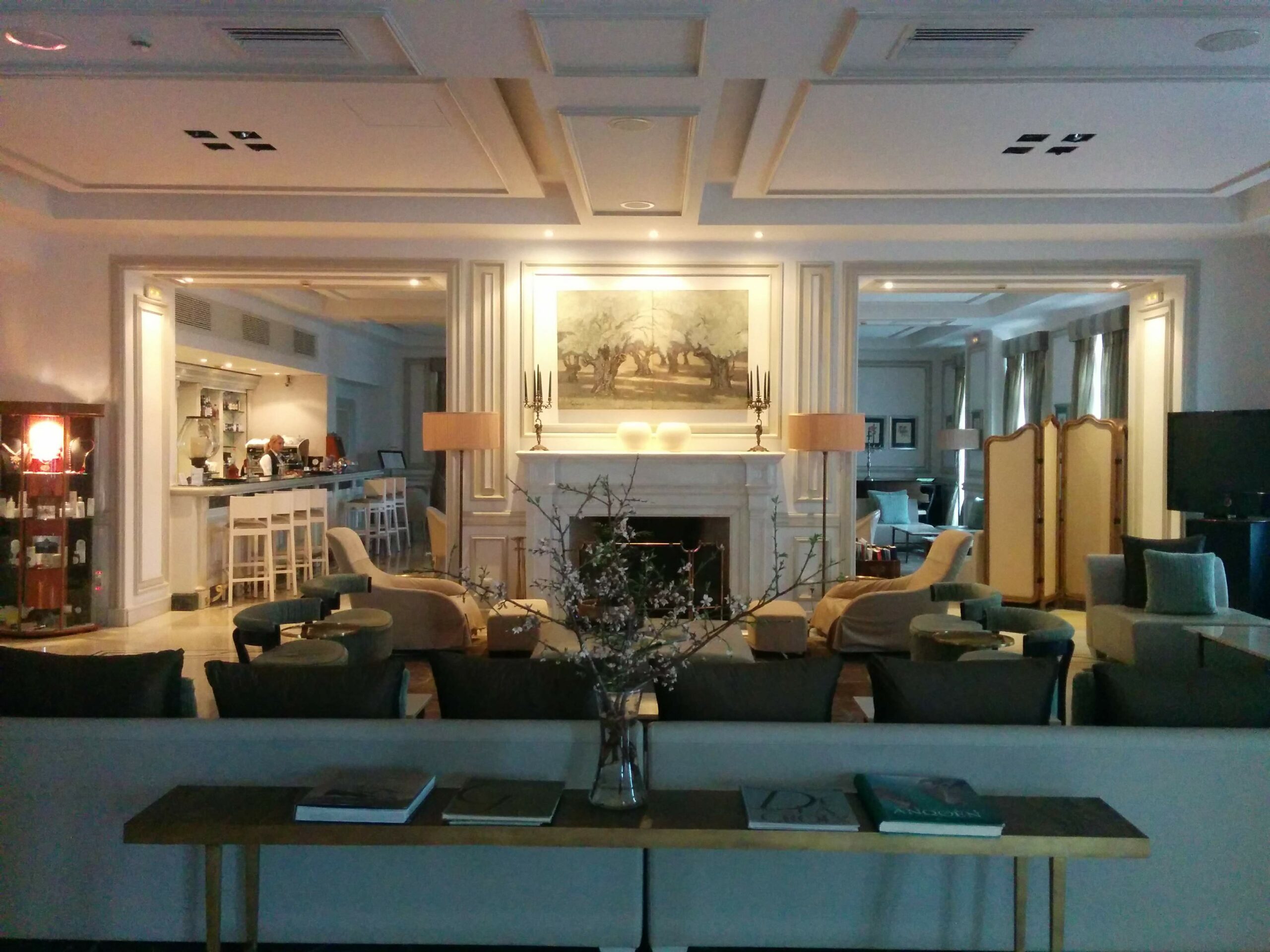 Then there is the main building with a stately lobby, restaurants, and meeting rooms. There are many relaxing sitting corners and also a piano bar. In front of the hotel is a sundeck that gives access to the sea. There is also a well-equipped gym that gives you the opportunity to watch the sea outside pool whilst working out. There is also a soft play area.
Travel Bloggers Greece Celebration Meal
Thermae Sylla Spa & Wellness Hotel offers a buffet breakfast which is a combination of Greek and international cuisine. There is a dedicated section for vegan and low-fat/low sugar delicacies. Freshly squeezed fruit juices, plenty of healthy choices, a large variety of bread and sweets were some of the items on the buffet.
For lunch, we were offered a lunch buffet with many vegetable options, fresh salads and Greek dishes. I loved the low-calorie jelly-yoghurt desserts. I also liked the many salad dressings. Thermae Sylla Spa & Wellness Hotel has its own farm and produces its own organic olive oil. (Even some spa treatments feature this oil).
As mentioned, we were here to celebrate the 4 year anniversary of Travel Bloggers Greece. To celebrate, the hotel had a lavish 5* celebration dinner prepared for us accompanied by local wines. Our dinner included Greek a variety of Greek and Mediterranean starters such as eel salad, octopus with pasta, Fava, and cheese dips.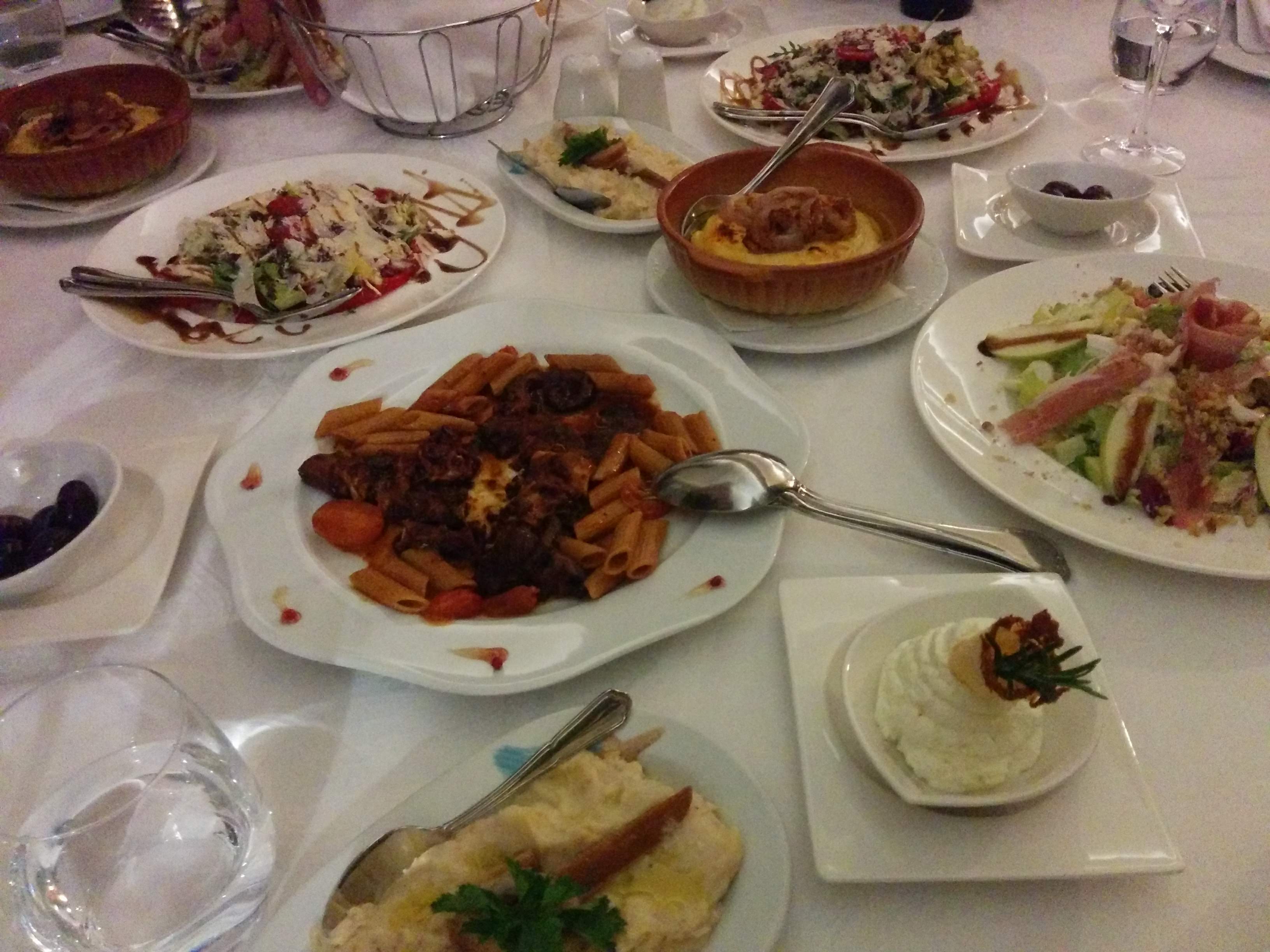 I choose grilled sea bream with grilled local vegetables as my main course. We ended our meal with the hotel's famed portokalopita, a local Greek orange cake with syrup.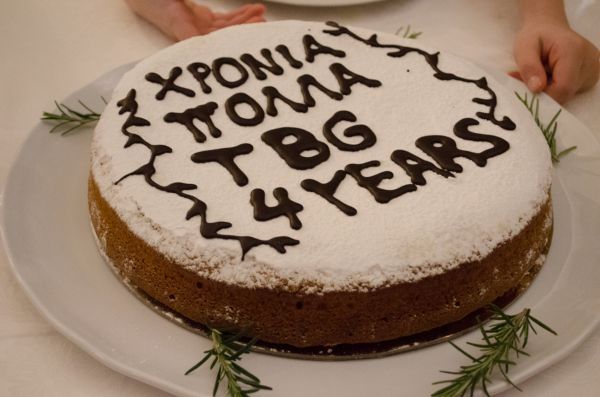 We also ate a traditional Greek New Years Cake, or Vasilopita for good luck and success in the coming year. You can read more about Travel Bloggers Greece and our celebration at TourismPress in Travel Bloggers Greece Celebrates Four Years of Promoting Greece.
How to travel to Thermae Sylla Spa & Wellness Hotel
The hotel is located on the Greek island of Evia. The journey by car takes about 3 hours total from Athens centre or Athens airport. This included a 45-minute ferry boat ride from a small port called Arkitsa on mainland Greece. The ferry boat ticket costs 3,70 Euro per person one-way and the average car ticket costs 17 Euro one-way. There are 5 ferry boats scheduled per day in between 09:00 and 19:00. For more information: www.ferriesedipsos.com. From Volos airport (operating for international flights in the summer season) the distance to the hotel is about 2 hours including a 30-minute ferry boat ride from Glyfa port.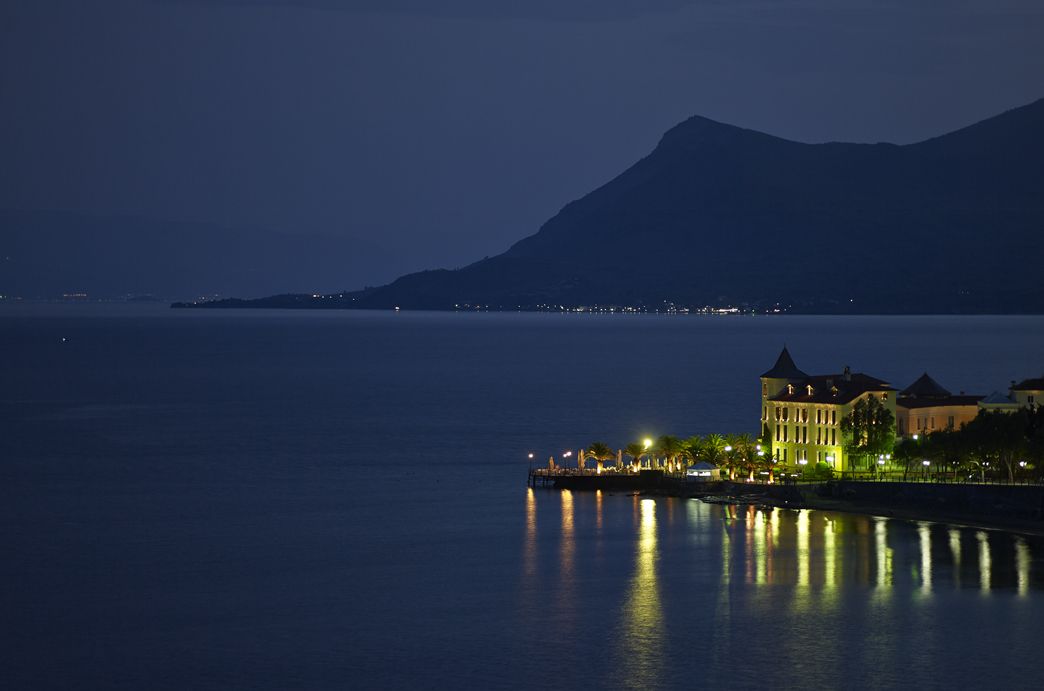 Conclusion
When you think of a holiday in Greece, immediately the sun and summer spring to mind. But Greece is an all year round destination and thermal springs even more so. This hotel is an ideal place to visit in the winter months. The thermal waters were such a relaxing joy to feel around me as the mild Mediterranean winter kept the world cool outside. If you want to enjoy the health benefits of natural thermal waters combined with luxury accommodation and culinary options, Thermae Sylla Spa & Wellness hotel in Evia is a good choice. I much appreciated the attentive service and the excellent cuisine of Thermae Sylla Spa & Wellness Hotel this winter. The hotel is an ideal weekend getaway from Athens and easy to reach for international travellers from Athens and Volos airport.
You can bring the kids because the hotel has beautiful natural surroundings for outdoor play and excursions. What are you waiting for?
Information and Prices
Click here for more information about the hotel, room prices and to make a booking.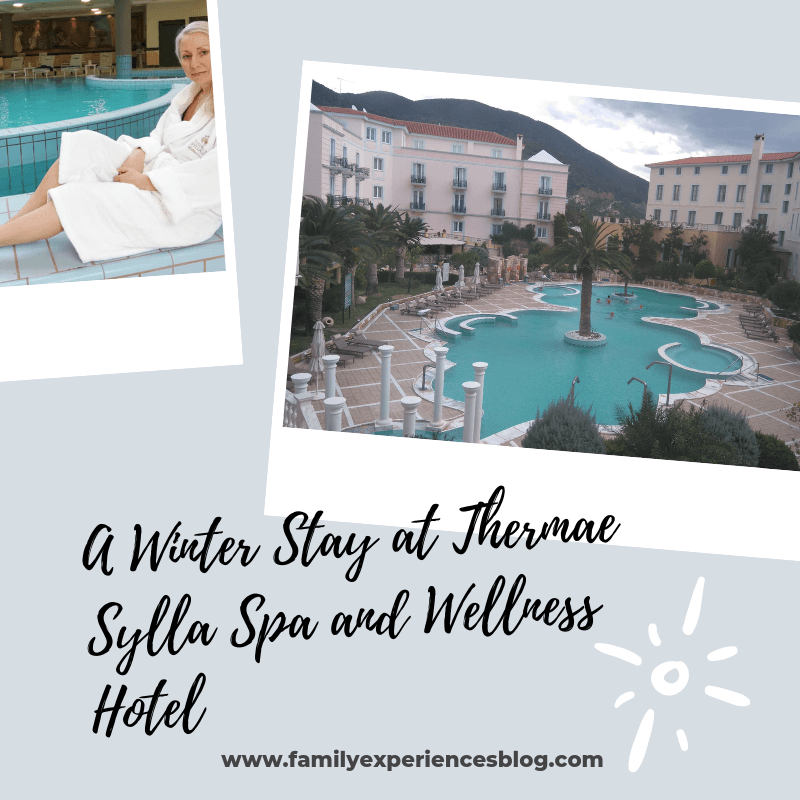 Related Posts: Thermae Sylla Spa & Wellness Hotel , Family Spa and Wellness in Greece. For other family hotels in Evia, have a look at my reviews on Negroponte Resort Eretria, Negroponte Luxury Resort and and Miramare Hotel Eretria.
Thanks to Thermae Sylla Spa and Mrs
Voula Karatziou-Anastasopoulou for hosting and making the anniversary weekend memorable for us.

** As always, all thoughts and opinions remain my own. Even and despite any complimentary services received. **