Costa Navarino in Greece is the only European resort featuring in the prestigious "Top 50 Best Resorts in the World", as voted at the Condé Nast Traveler's Readers' Choice Awards 2023.
The ranking – along with being recognised as the #1 resort in Greece – has been obtained just over a year after the latest addition to Costa Navarino, the W Escape Resort, opened its doors.
We visited Westin Costa Navarino some years ago, and since then often listed it in articles about top family hotels in Greece. In this post, you will read more about three of the top hotels at the resort. And we describe the family-friendly features of the Westin Costa Navarino.
Read also: The 5 Best Luxury Family Resorts in Greece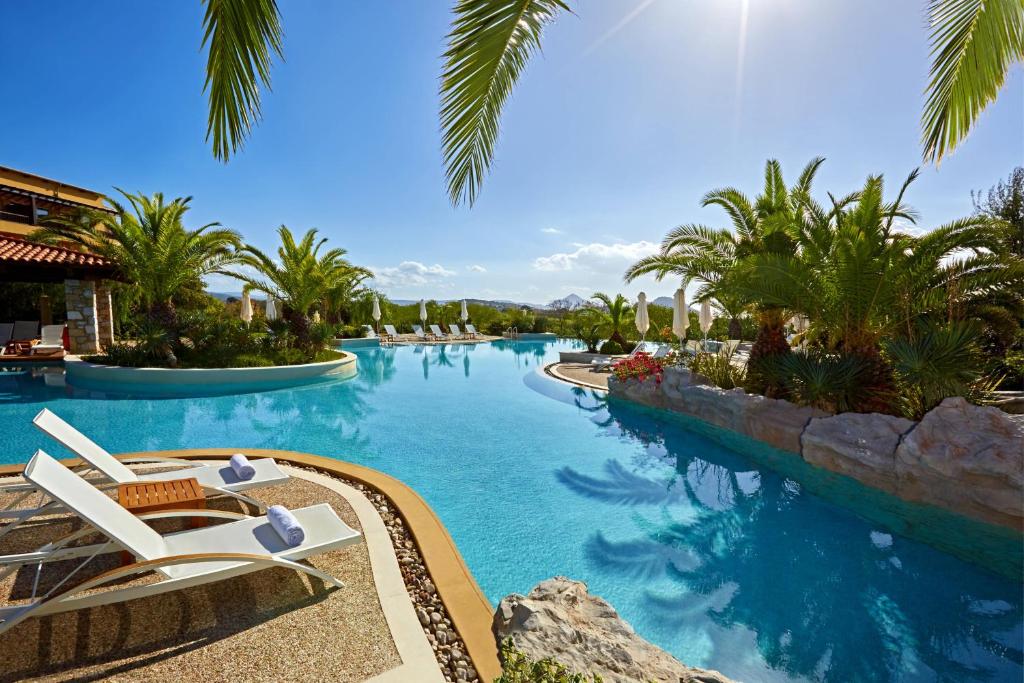 Costa Navarino is a luxury travel destination in Greece, located in the southwest of the Peloponnese in the region Messinia. The resort overlooks the protected and historic Bay of Navarino at the gorgeous Ionian Sea. Costa Navarino resort offers a variety of hotels and villas. Here below are three of the best hotels at Costa Navarino are: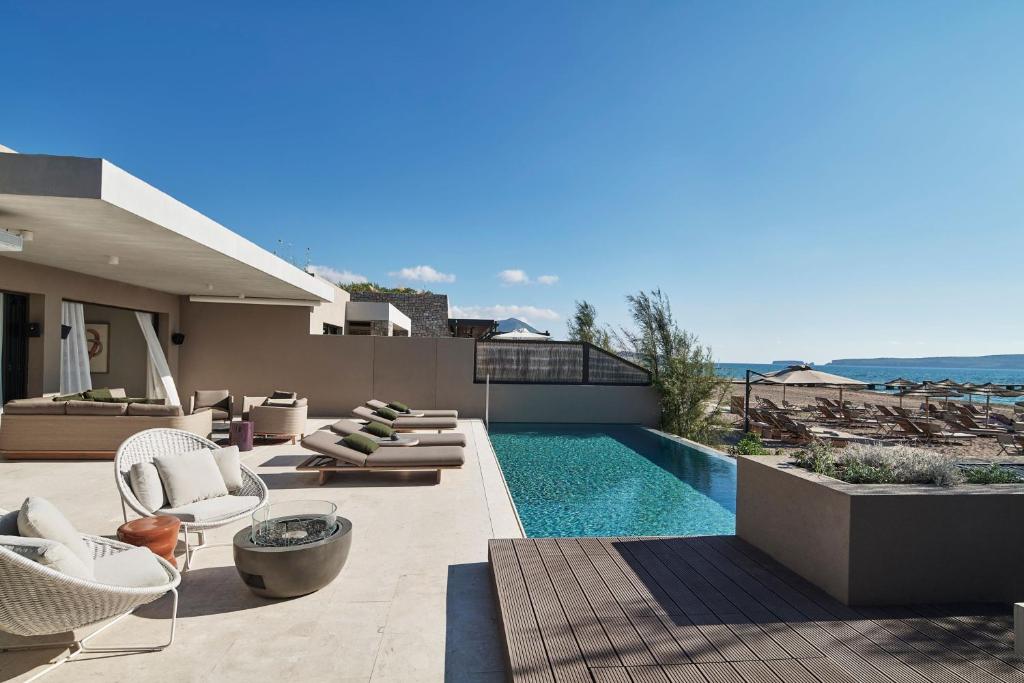 W Costa Navarino is a 5-star hotel that welcomes adults and young adults over 12 years old. It features 246 rooms, including beachfront two and three-bedroom villas and 2-bedroom suites with rooftop pools. W is located in the Navarino Waterfront area and overlooks the marina.
Click here for more information and prices at W Costa Navarino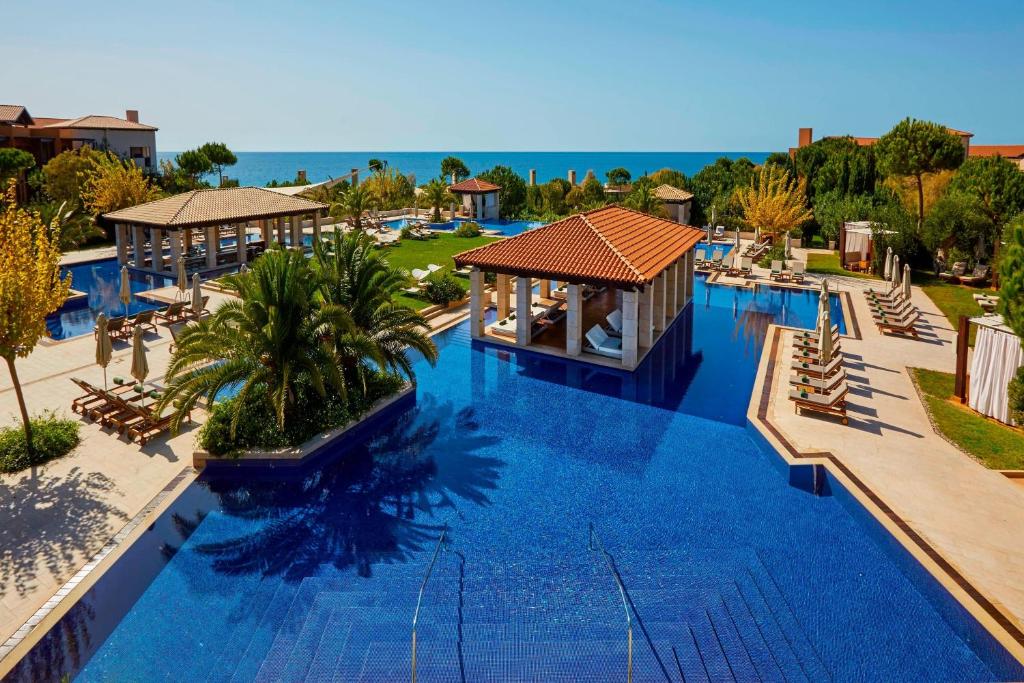 The Romanos, a Luxury Collection Resort, is a 5-star hotel that offers elegant rooms and villas, a spa, a golf course, and a private beach. It is situated in the Navarino Dunes area and blends harmoniously with the landscape. The Romanos offers 10 exquisite beachfront villas with a private pool, sea view, and butler service.
Click here for more information and prices at The Romanos a Luxury Collection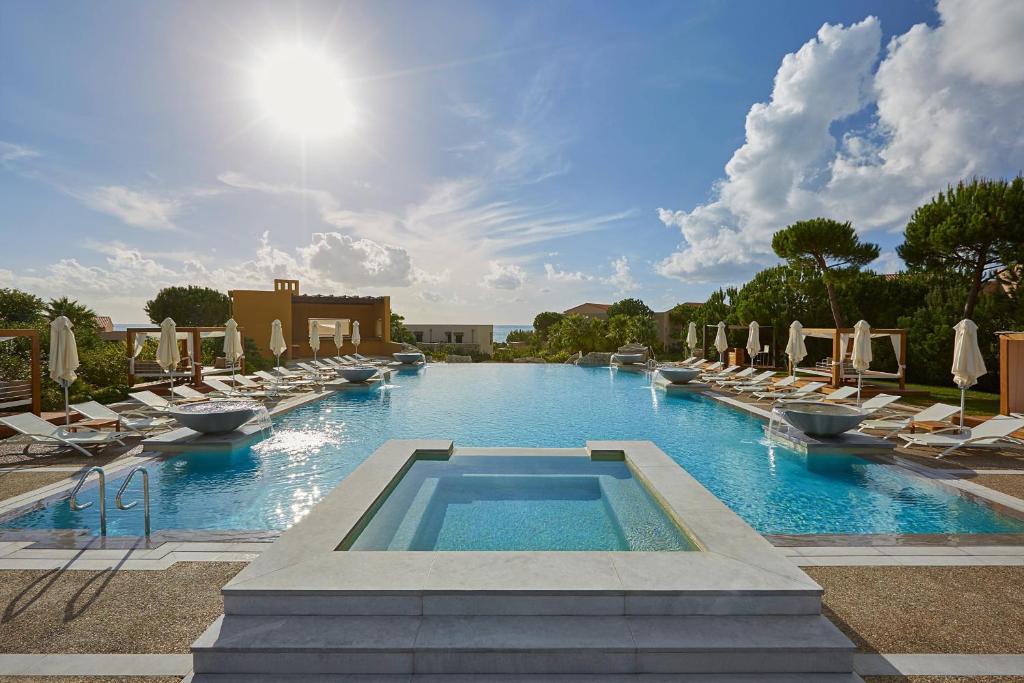 The Westin Resort is a 5-star family-friendly all-inclusive hotel that features spacious rooms and suites, gardens, entertainment, a spa, a golf course, and several pools and restaurants.
Click here for more information and prices at Westing Costa Navarino
Read also: The Best Hotels for Families in Greece
Westin Resort Costa Navarino features kids club Cocoon Care Centre (ages 4 months – 3 years) and the Sandcastle (ages 4-7 and 8-12). Families can choose from several programs: half-day, full-day, and even overnight-stay programs.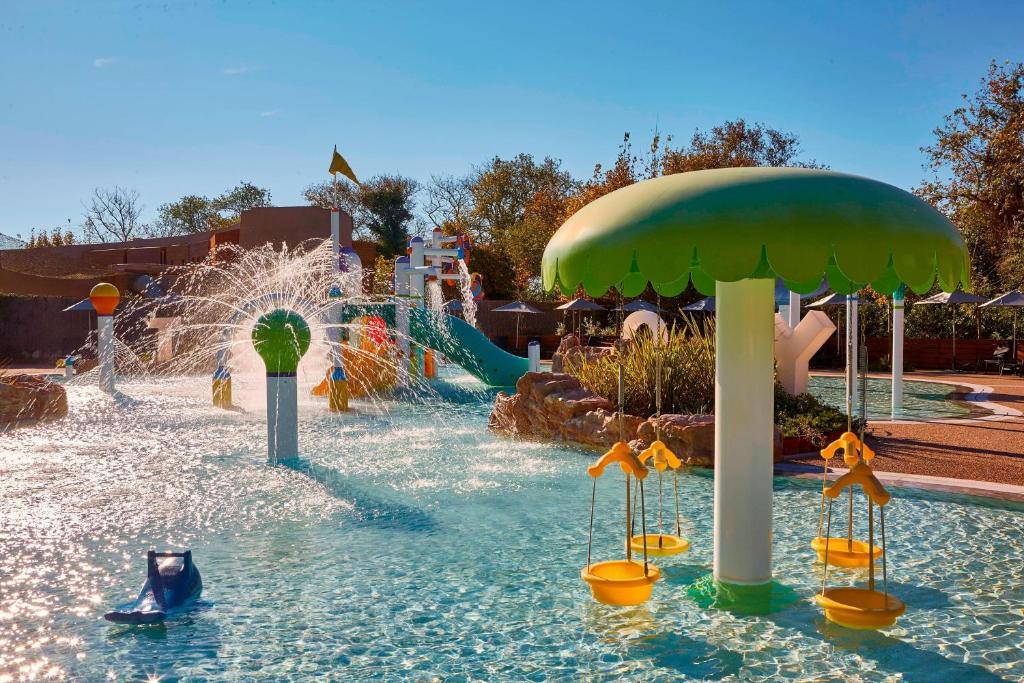 Sports-loving families will appreciate water sports like kite surfing, windsurfing, and stand-up paddling, or they can check out mini-tennis, badminton, table tennis, the rock climbing wall, and golf.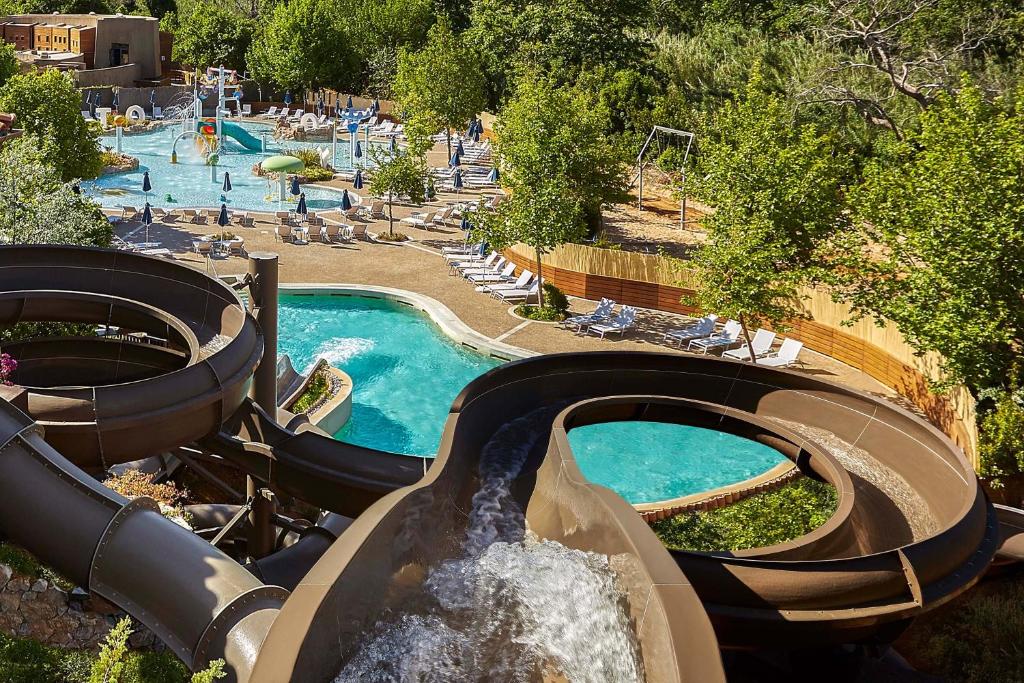 The Recreational Park is another family favorite. Its Aqua Park boasts several waterslides, waterfalls, and multiple swimming pools. Kids will also find Playstation 3 consoles, pool tables, a bowling alley, an outdoor cinema, and all kinds of indoor sports. There are also bikes for cycling along the Ionian coastline.
Click here for more information and prices at Westing Costa Navarino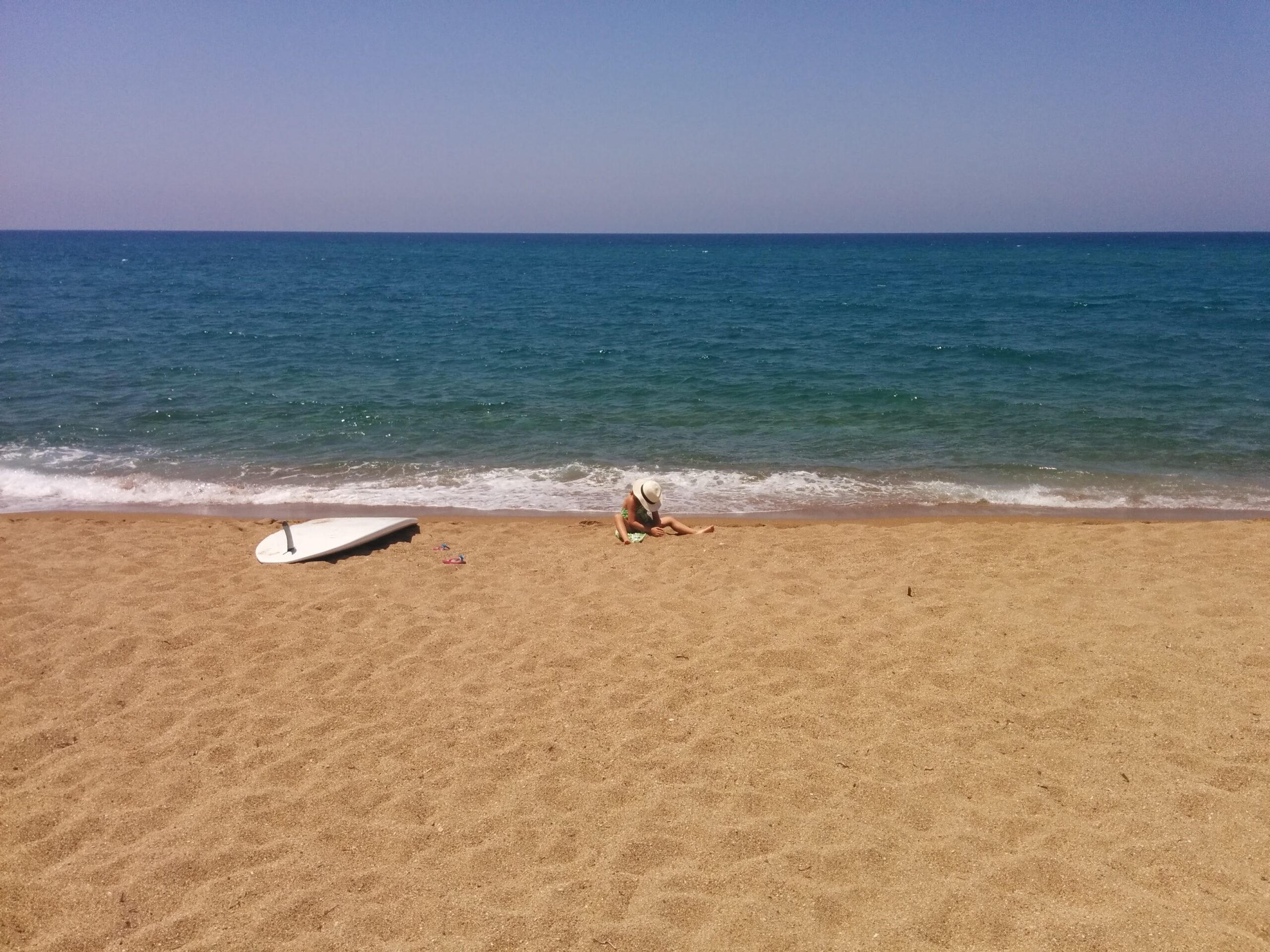 Nearby Costa Navarino resort, families can visit the beach of Voidokilia, the traditional village of Gialova with its many fish restaurants, or the town of Pylos, famous for its historic role during the legendary Battle of Navarino.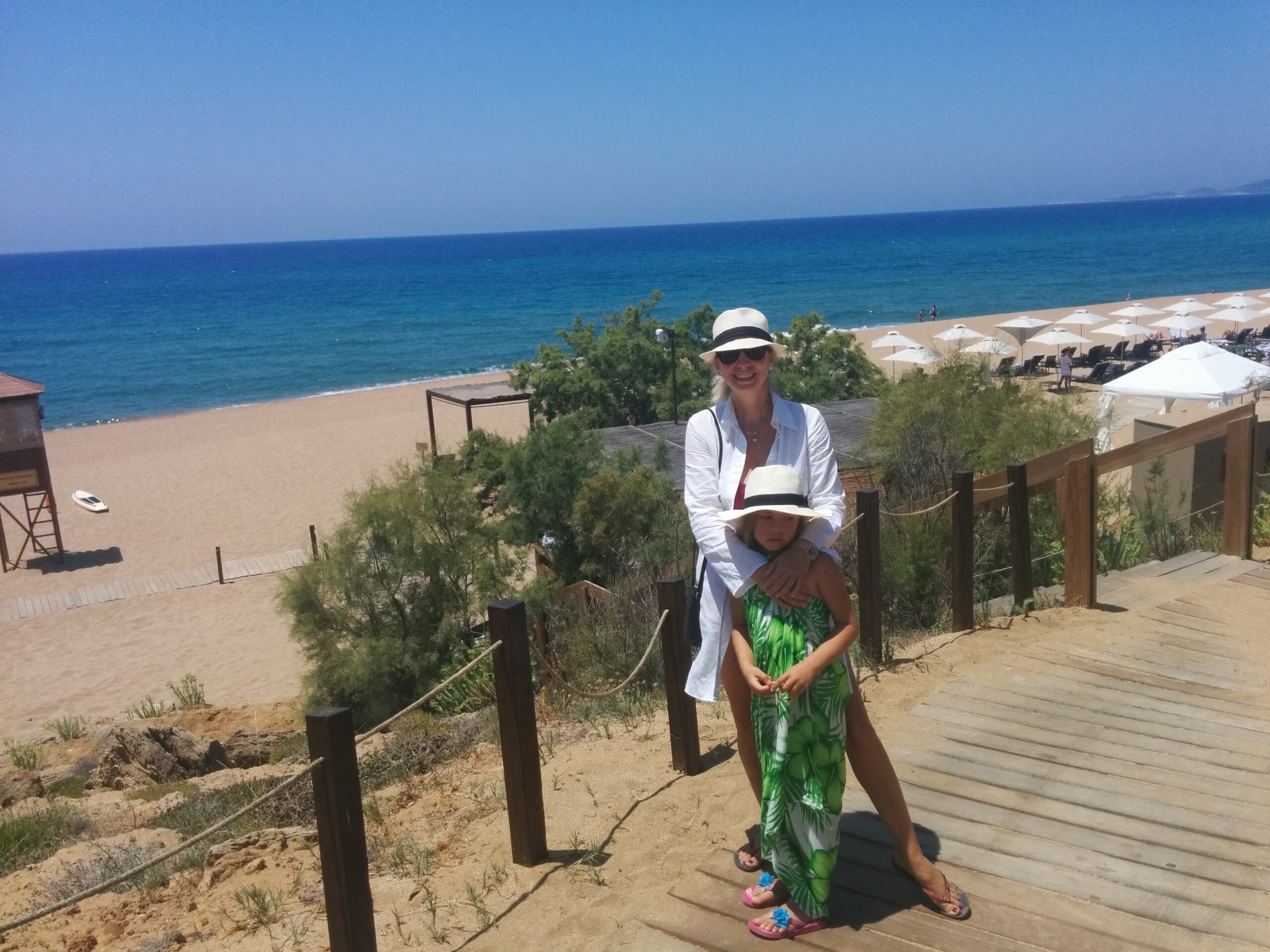 Costa Navarino is easily accessible with direct flights to Kalamata International Airport from most European cities. It's a short drive from Kalamata International Airport to all Costa Navarino areas and less than 280 km to Athens.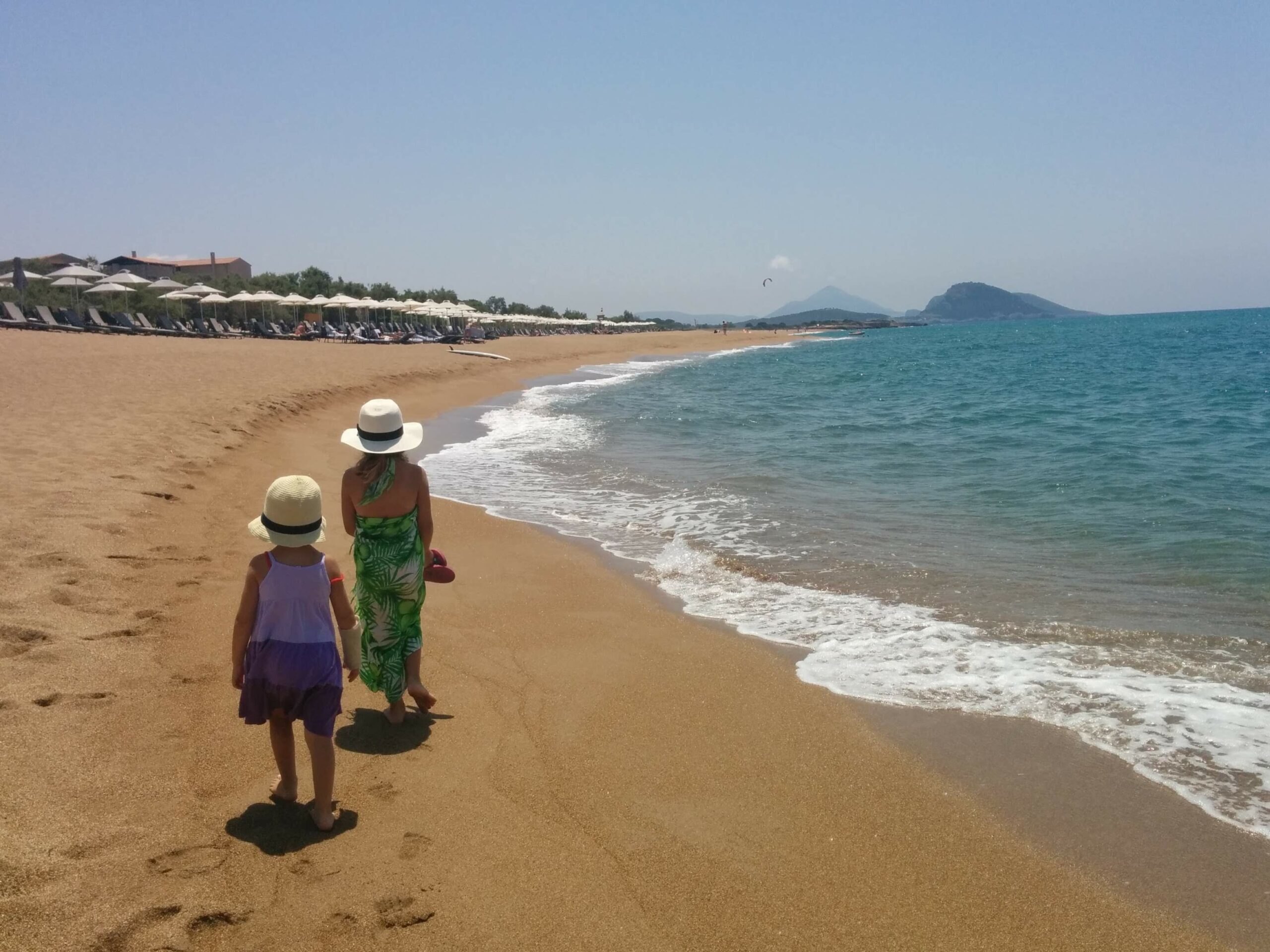 Read also:
This post contains affiliate links. We earn a small commission should you decide to book through these links. It does not cost you anything extra.