Last Updated on August 31, 2020 by Celeste
It was during Easter in 2016 that my family and I enjoyed an Easter Brunch at the Athenian Hilton Byzantino Restaurant.  The Easter brunch was very good. It made me return in the same year to do a review for Family Goes Out and the Hilton Athens Sunday Family Lunch with a kid's buffet and kid's corner. We also had a dip in the large outdoor hotel pool afterward.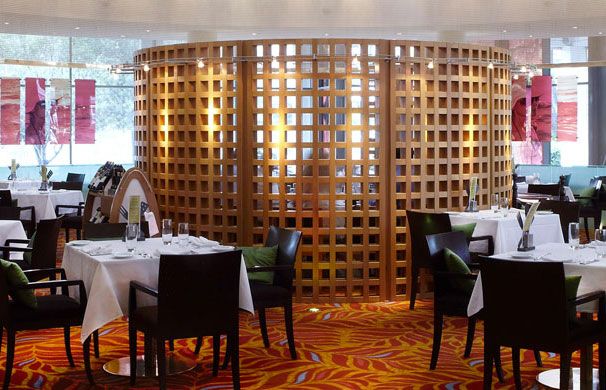 The Hilton Athens Sunday Family Lunch is served in the Byzantino restaurant on the ground floor, several large hot and cold buffets and a special buffet for the children are located next to the dining area. In a quiet corner of the restaurant,  is a large and safe play corner with a sofa for the parents. I had a full view on the play corner from my table so I did not have to join the kids but instead had a relaxed lunch and a good glass of wine while my kids were playing. The play corner offers a playhouse, a slide, tables for games and crafts and on occasions there is also an entertainer to keep the kids occupied. 
Kids Corner
Hilton Athens Sunday Family Lunch Buffet
The Hilton Athens Sunday Family Lunch was very good.  The spectacular kitchen had flames burning and there were many choices in both Greek and Mediterranean specialities.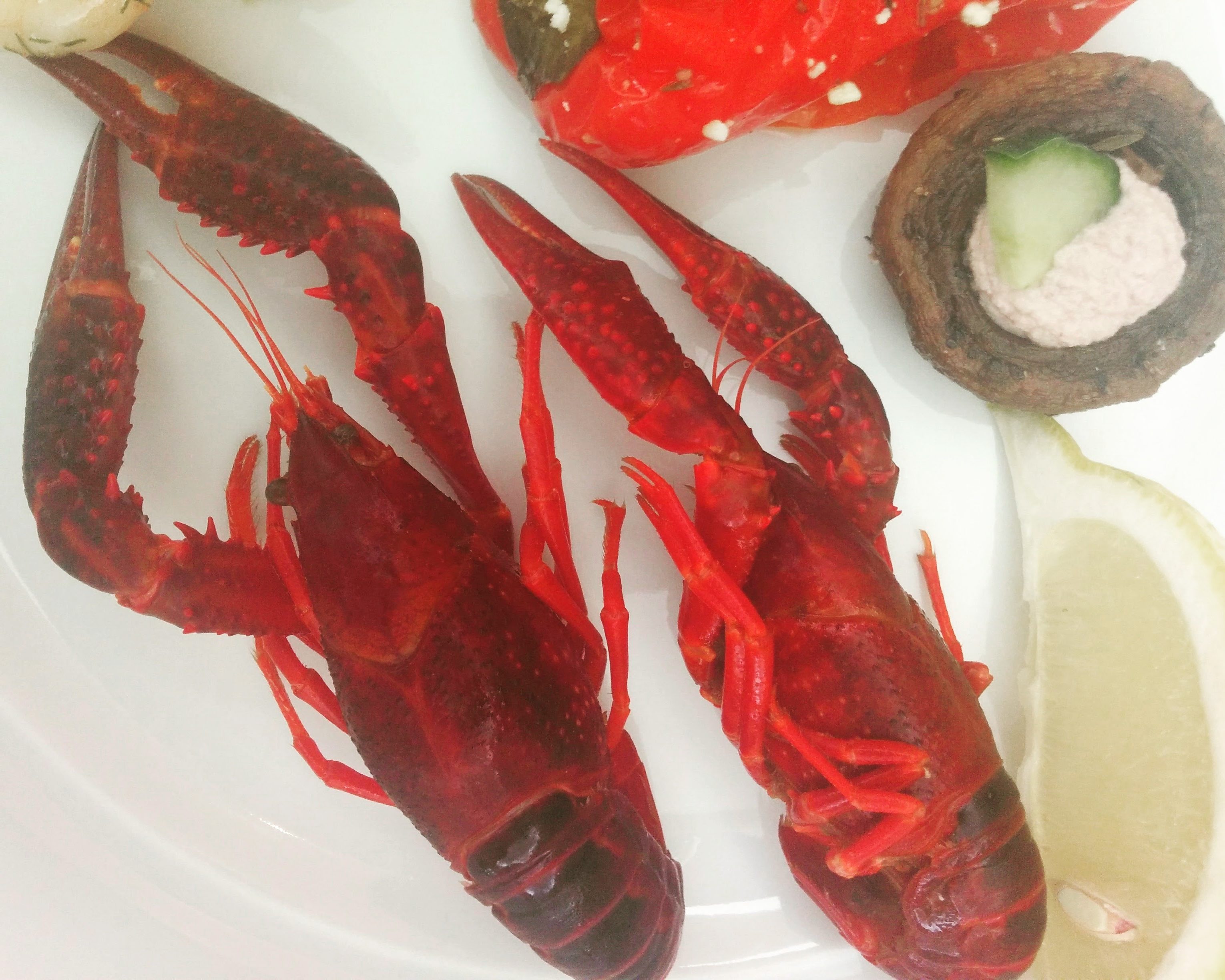 The buffet area is divided in a cold and hot section, a section with top quality starters, a part with just cheeses but also seafood and fish.
One part was reserved for just traditional Greek dishes. The dessert buffet has a chocolate fountain and serves typical Greek desserts as well as international ones and low-fat choices.  
The Hilton Athens Sunday Family Lunch kids buffet served pasta, chicken nuggets, meatballs and french fries. The dessert table looked like a magical candy store. My children could not believe this was actually going to be part of their meal: marshmallows, jellies, chocolate, biscuits, lollipops and more.
Nikos Marinos – the Executive Sous Chef (pictured below) – and his kind team brought out some nice starters.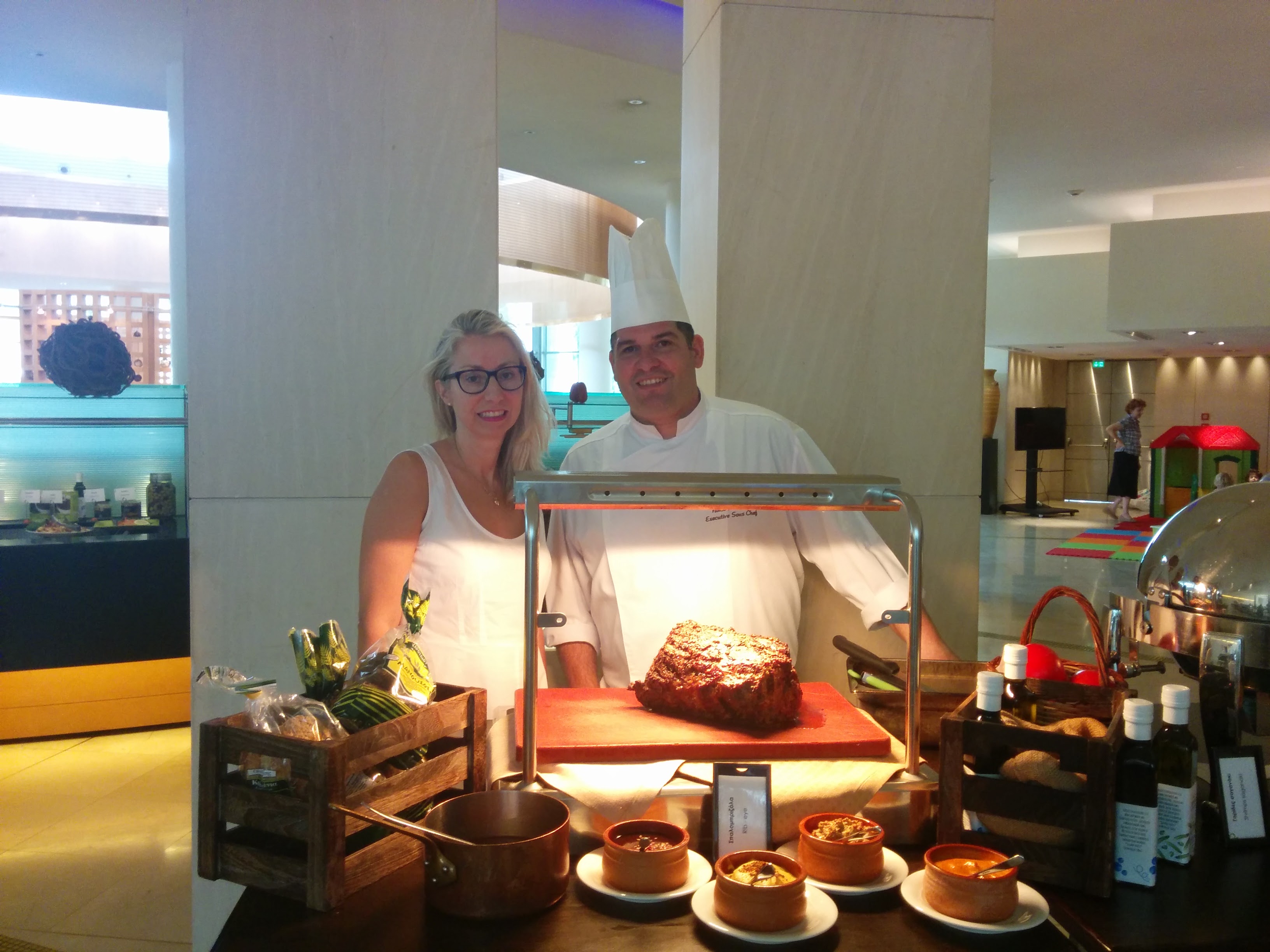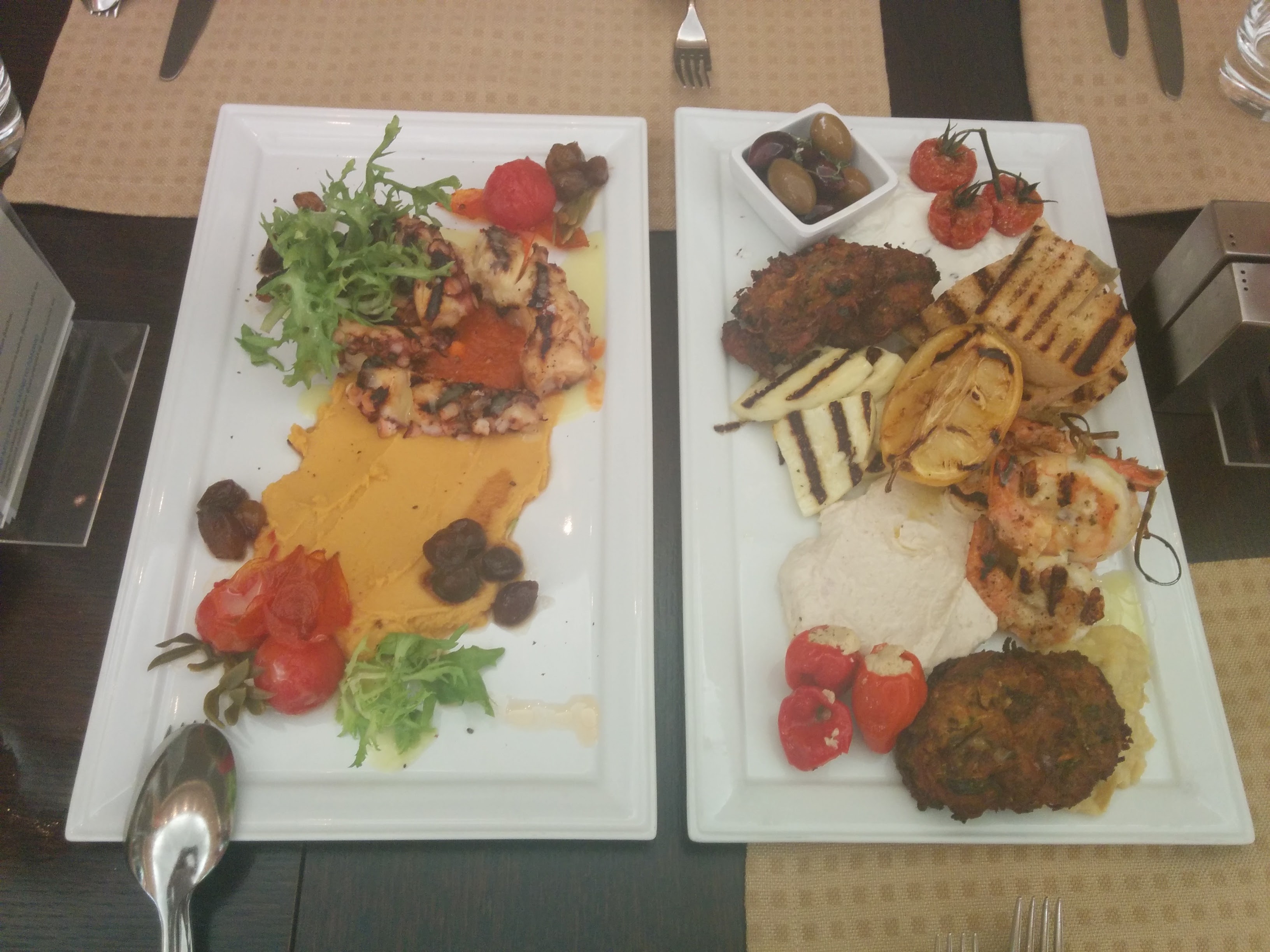 I loved the halloumi and the octopus was probably the softest that I have tasted in a long time. My favorite meal was the roasted grouper with the oil-lemon sauce and the rib-eye.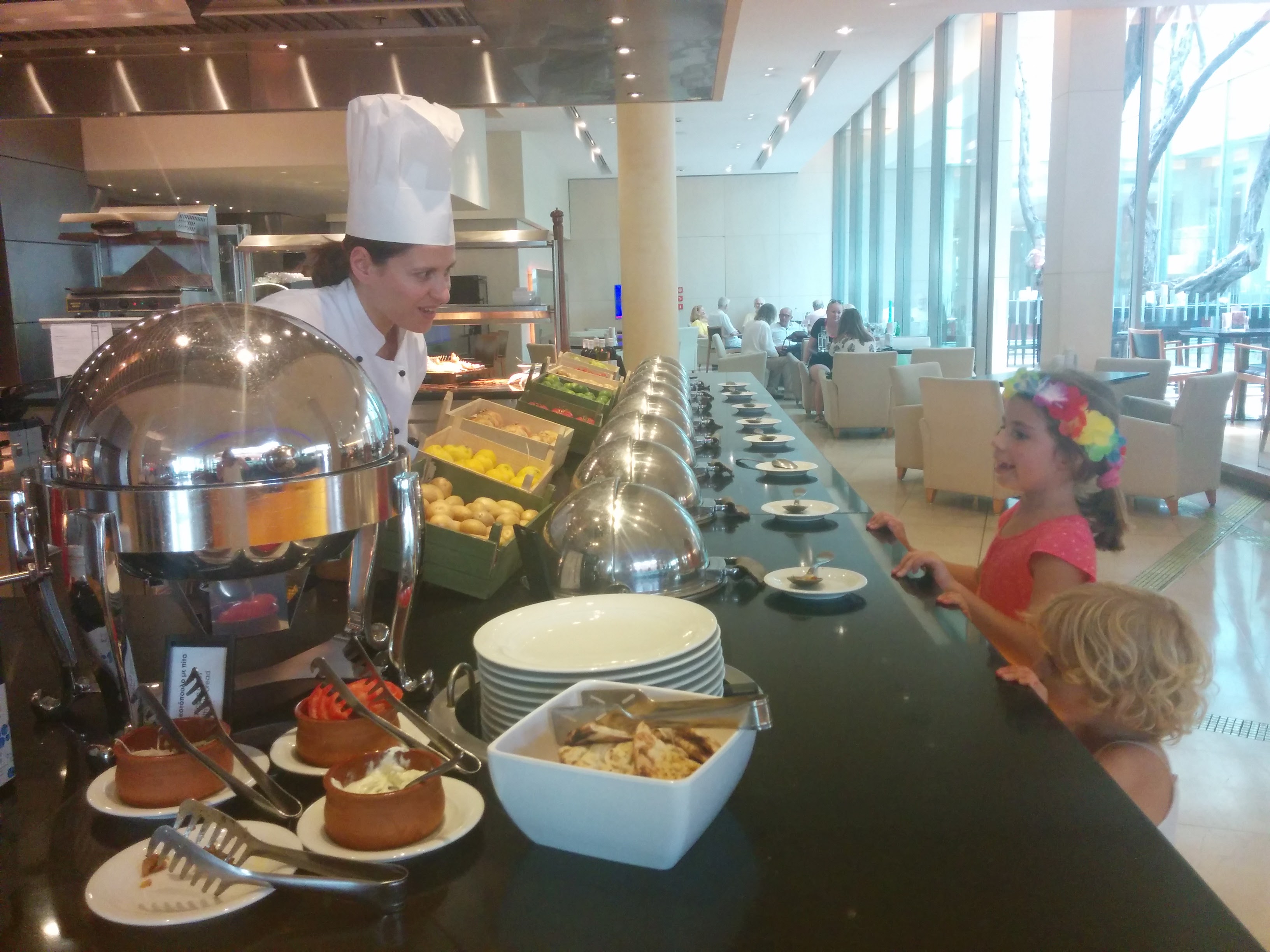 The girls tried all the foods on the children buffet and they especially liked the meatballs. They also choose some fruits and they had ice cream and some candy.
The staff in the Byzantino restaurant was helpful and attentive to us and also to our kids. We felt very welcome! 
Athens Hilton Pool Club
After lunch and some time to digest, we decided to have a dip in the hotel outdoor swimming pool. The elegant pool is located on street level but is a green oasis surrounded by trees and a large grass area. There is also a shallow children's pool and some space to play.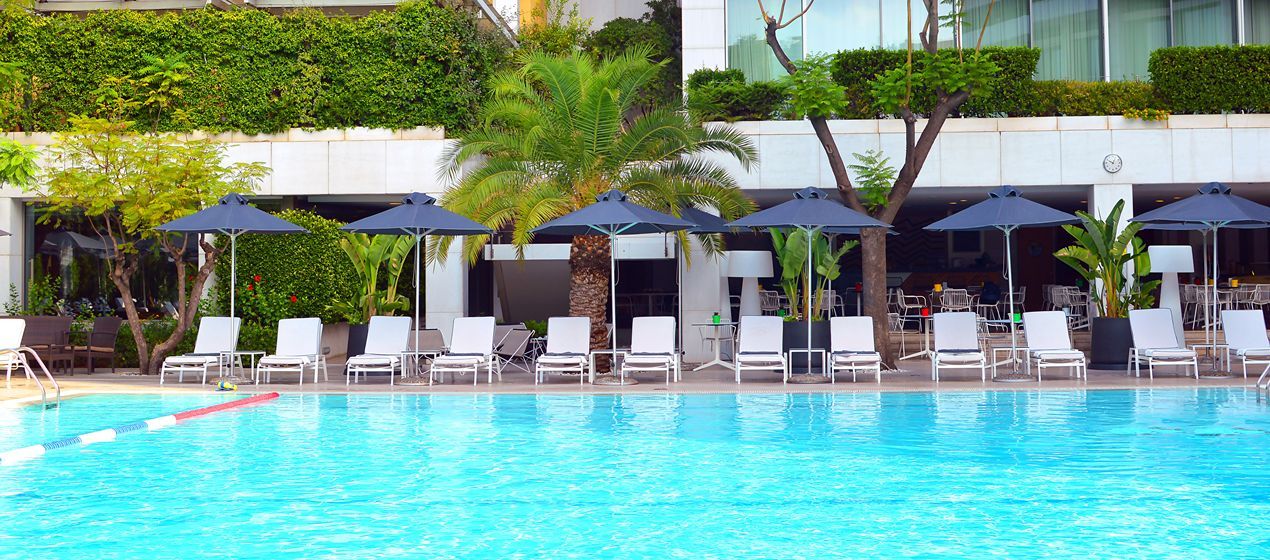 We had a wonderful quality family day out.
For more information about Hilton Athens Sunday Family Lunch and reservations: Tel. +30 210 7281400. For the pool: Tel. +30 210 7281801 or the website.