Last Updated on January 26, 2023 by Celeste.
Are you in Athens with kids this summer? St George Lycabettus Lifestyle Hotel is proposing … a family vacation in the city!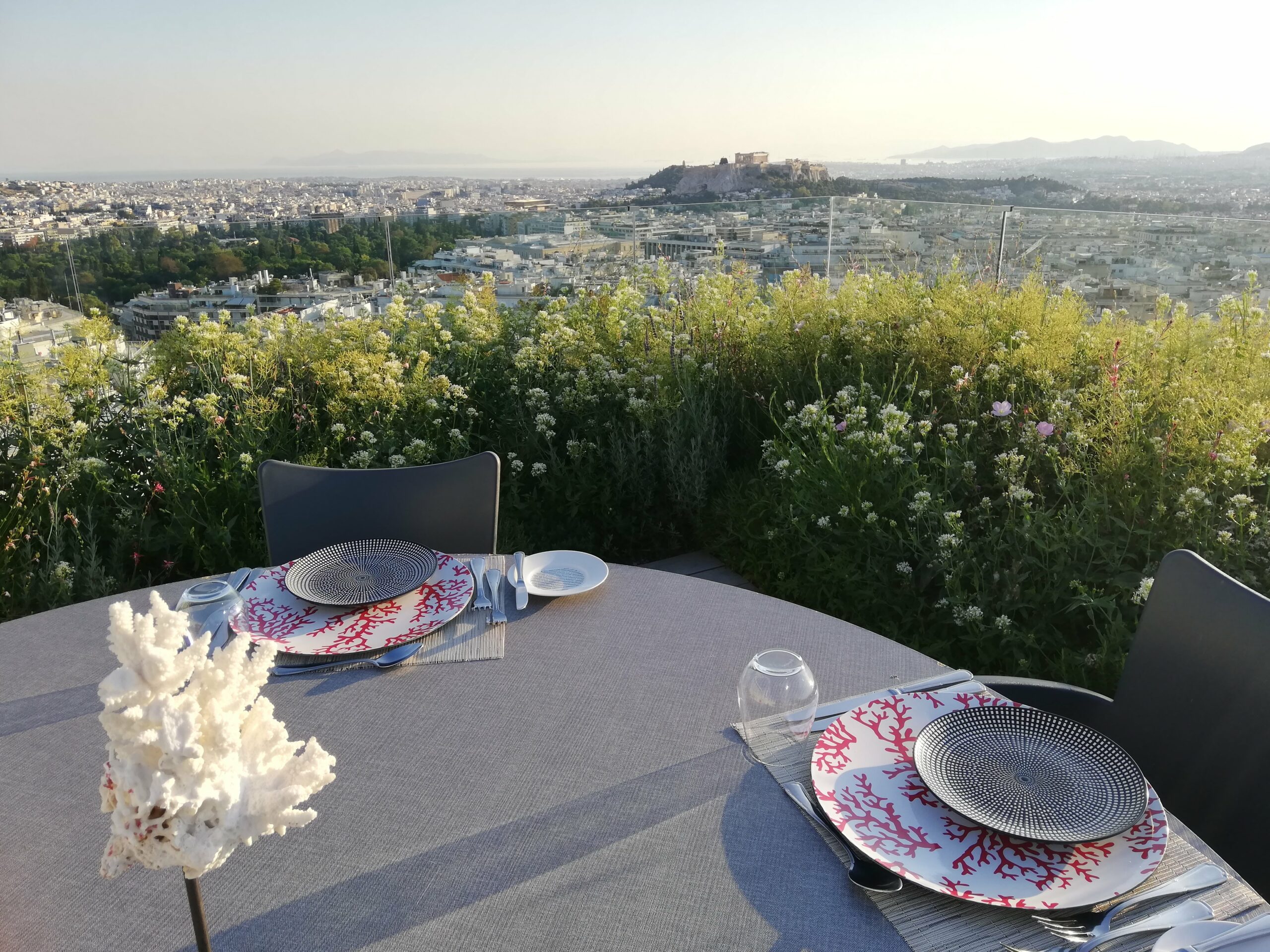 Family BBQ Thursdays
Every Thursday, the beautiful Vertigo Pool Club on the 7th floor of the hotel hosts the Family Barbecue Thursdays with a barbecue menu, great views of the Acropolis and Lycabettus hill and, of course, lots of play. Nannuka's child care team is committed to engaging children in creative activities as well as an open-air cinema. Stefania created art based on the paintings of Mondriaan.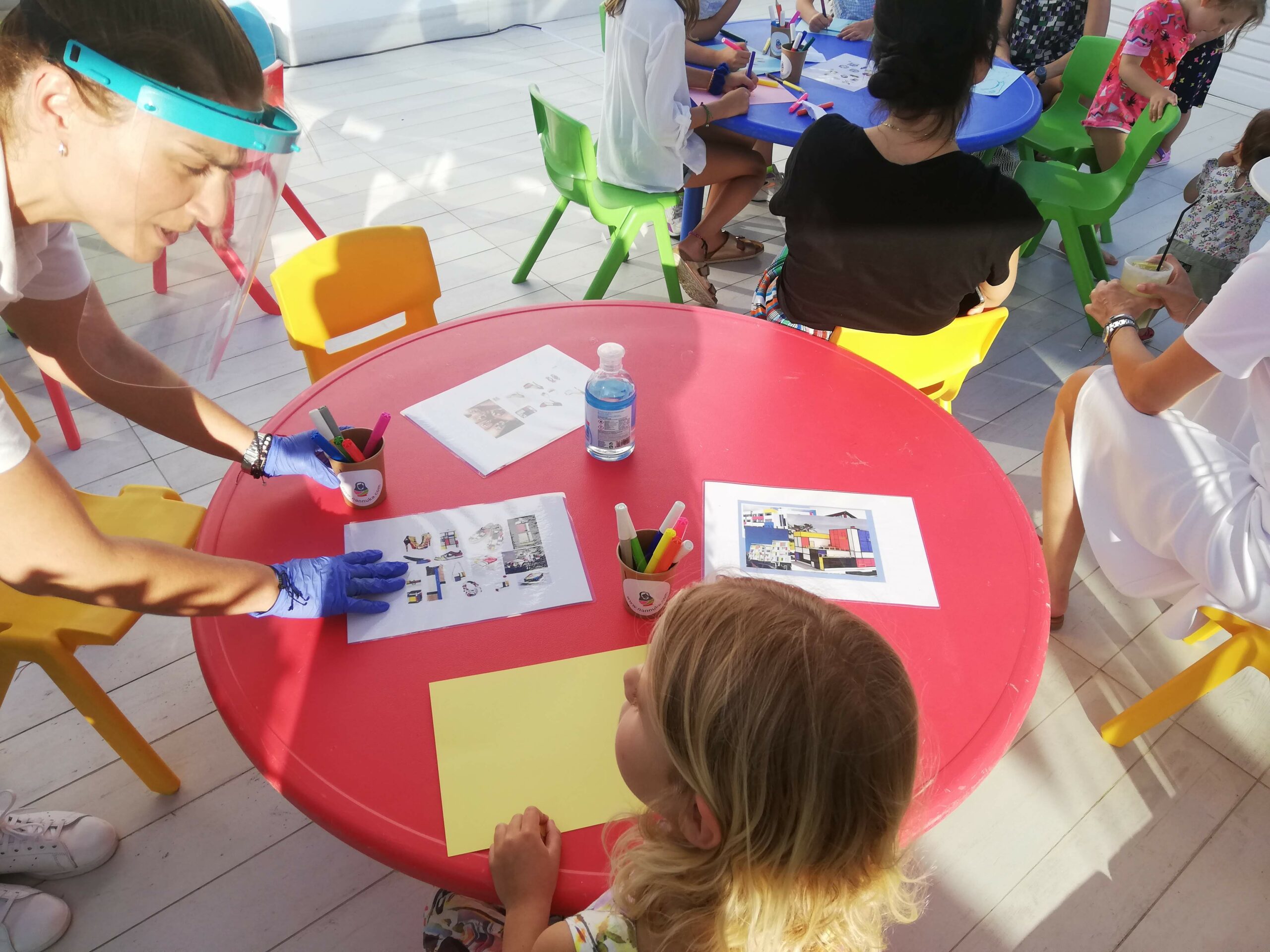 Parents can admire the amazing Attica sunset, listen to jazzy tones and taste the chef's delicious creations. We tried a refreshing boiled vegetables' summer salad, a mixed grill platter including lamb chops, hamburger and chicken fillet and ended our meal with a chocolate fondant with ice cream.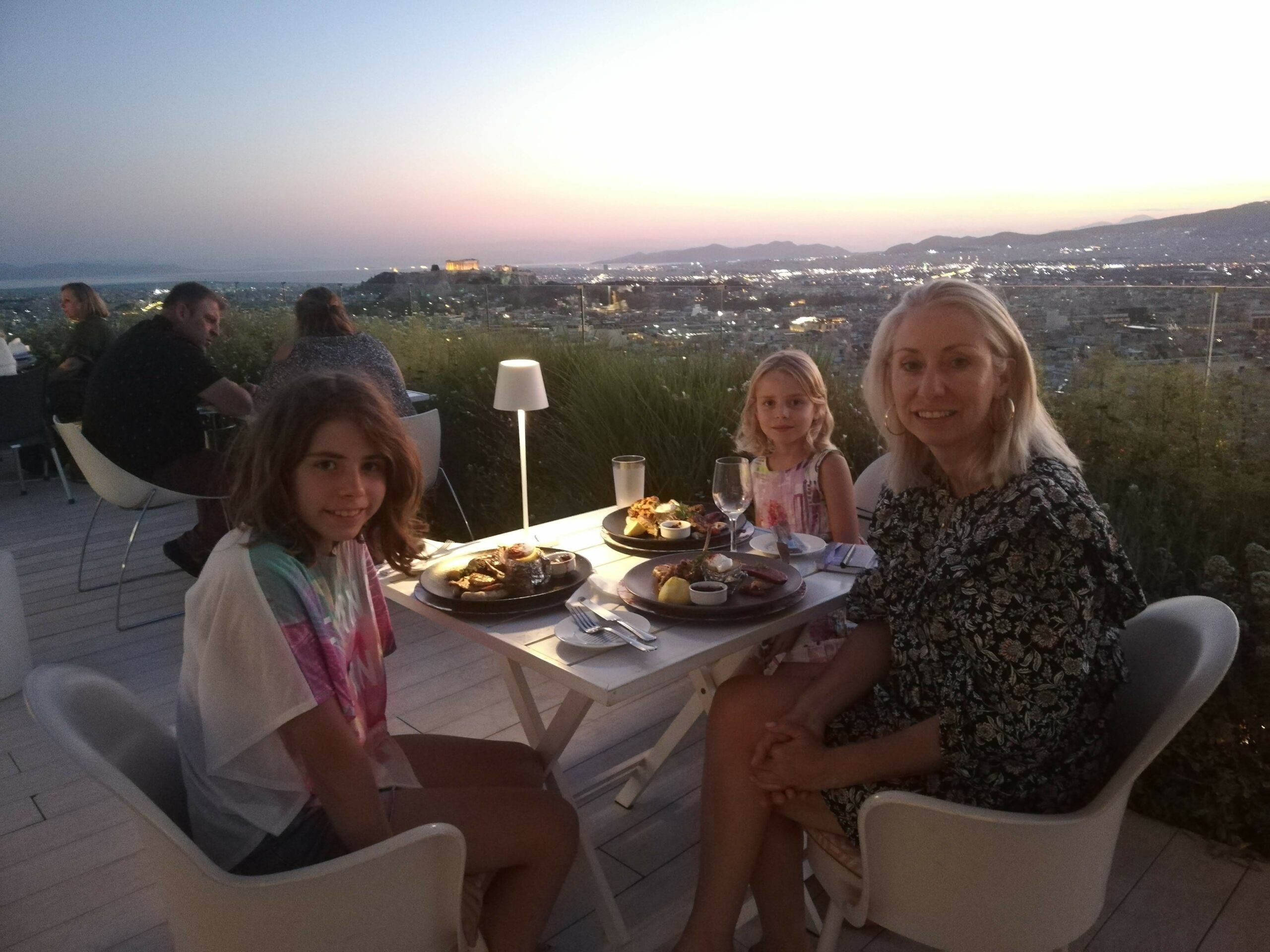 Price BBQ Menu
The BBQ mixed grill menu is 35 euros per person or 60 euros for two people. There is a 50% discount for children up to 12 years.
Celebrating Summer in Athens with Kids 2020
Family Staycation
If you are craving a little getaway and are looking forward to celebrating Summer in Athens with kids, St. George Lycabettus Hotel is the perfect solution for a family staycation.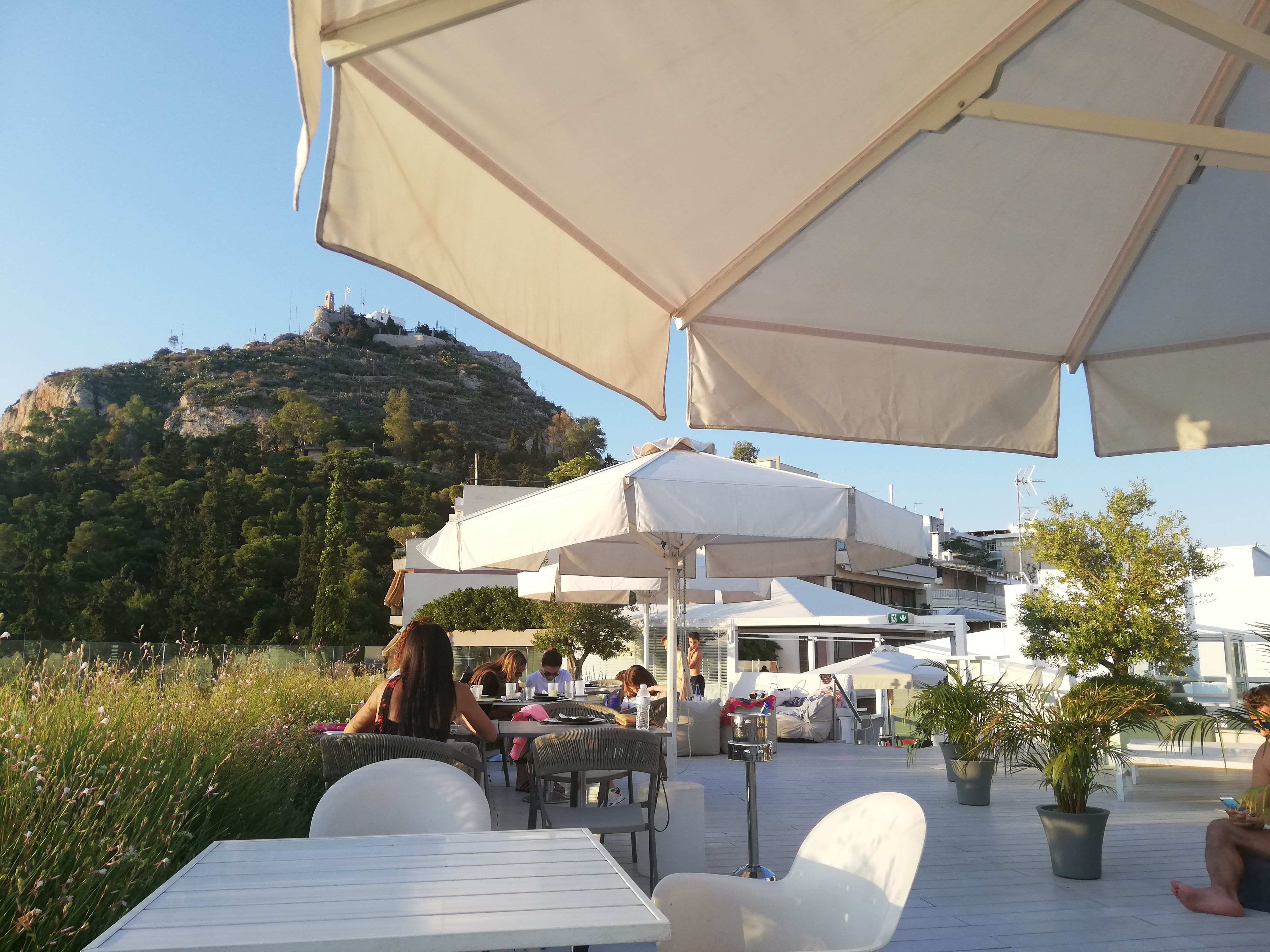 Book a family room for the weekend, spend an entire day by the open-air rooftop pool at the Vertigo Pool Club, accompanied by refreshing juices and smoothies and stunning views of the Lycabettus hill and the Acropolis. After, take the kids to Dexameni playground or the kids' museum and end the evening at the open-air cinema all within a minute's walk of the hotel.
PS. The Vertigo Pool Club is a private member's club. It offers free entrance to the renovated pool area, and bar and is an ideal space for cocktails, snacks, and relaxation. This club card also features free access to the gym studio, discounts at the spa, and special room rates. Vertigo Pool Club is truly an oasis in the city center with stunning views of the Acropolis and the city of Athens all the way to the Saronic islands.
More information at 210-7416164 or sglycabettus.gr.
Related post: