Last Updated on July 12, 2023 by Celeste.
Athens is steeped in mythology and rich in history but has also become a hip and happening city. With lots of outdoor activities, fun entertainment, and endless shopping opportunities, Athens is a great place to go on a family vacation with teens. Here are my tried and tested top teen-pleaser experiences in Athens, no matter what mood you're up against!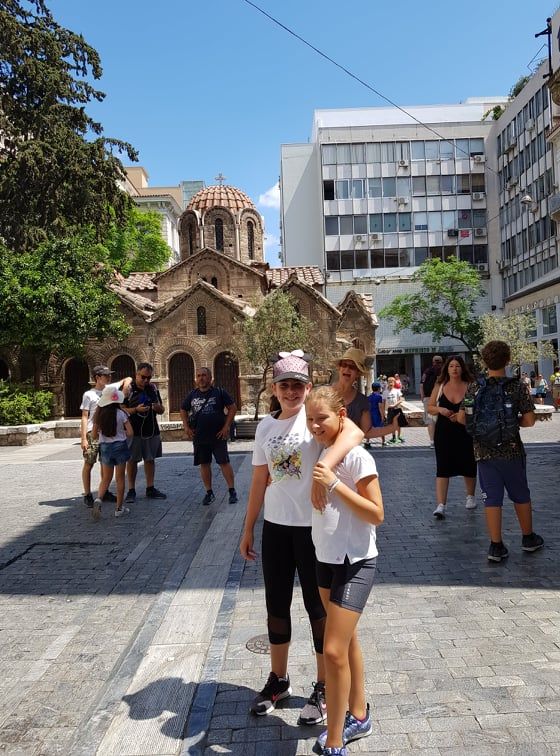 Things to do in Athens with teens
Disclaimer: This blog post contains affiliate links. This means that should you click on certain links, and then subsequently purchase a product, I will receive a small commission.
Visit the waterpark in Athens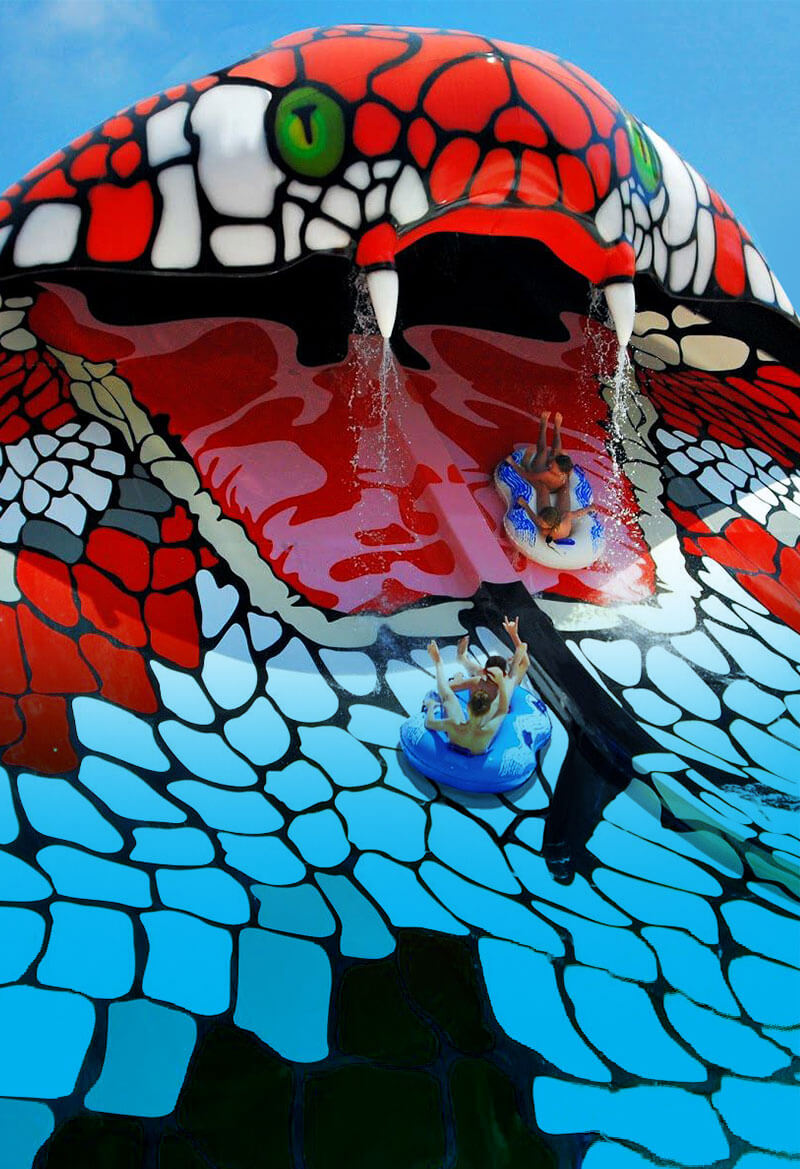 In July 2020, a brand-new water park opened its doors in Athens. Located near the Athens airport, Aquapolis, offers a fun day out for all the family. Teens will especially like the scary Cobra ride and going down the slides on rafts. We tested the park with kids and teens and had a lot of fun!
Climb up the Acropolis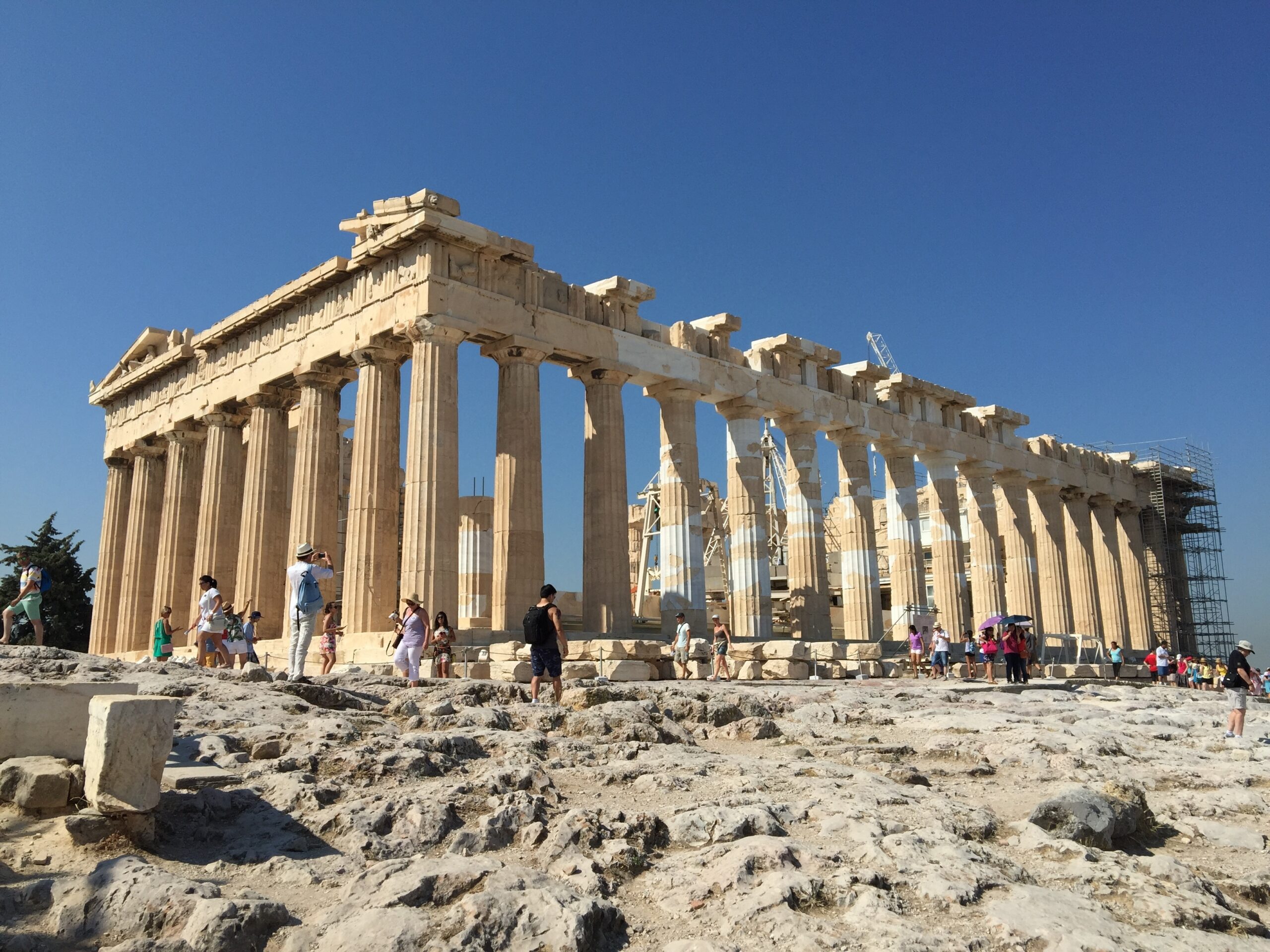 If your teens are history buffs, you must visit the Acropolis. Travel back to ancient Athens and show them the birthplace of democracy. If you enter the Acropolis archaeological site from the main entrance on Dionysou Areopagitou street, you will see not only the world-famous Parthenon but also the Theatre of Dionysus and the Odeon of Herodes. In the summer, don't forget to bring water, a sunhat, and walking shoes!
Buy tickets for the Acropolis
If you just want to visit the Acropolis, you can buy your tickets directly from the entrance. There are two entrances to the Acropolis rock: the main one which is in the west and the side entrance (known as Dionysus Theater entrance), which is located in the south-east. Using the Dionysus Theater entrance you have the opportunity to see all the monuments on the slopes of the Acropolis. Keep in mind that there are long lines at the ticket offices in summer.
For prompt information about the Acropolis timetable and tickets please follow this link: http://odysseus.culture.gr/
You can also buy your e-tickets from the official e-ticketing service of the Hellenic Ministry of Culture and Sports at www.etickets.tap.gr. Children do not pay an entrance fee to the Acropolis. However, these free admission tickets are exclusively issued at the ticket office of the site you are visiting, upon proof of eligibility. This means that you still need to wait in line.
If you are planning to visit more ancient monuments, you can buy a combined ticket (in 2019 for 30€) that entitles you with entrance to the following archaeological sites: Acropolis of Athens, Ancient Agora of Athens, Archaeological Museum of Kerameikos, Hadrian's Library, Kerameikos, Museum of the Ancient Agora, North slope of Acropolis, Olympieio, Roman Agora of Athens, South Slope of Acropolis. With just one ticket you will see the most important points of interest in Athens.
The crowds are huge between April and October at the Acropolis. If you want to beat them I recommend that you visit the Acropolis at the opening time (8:00 am). You can also purchase a skip-the-lines guided tour and avoid waiting in line with kids.
Acropolis Recommended Guided Tours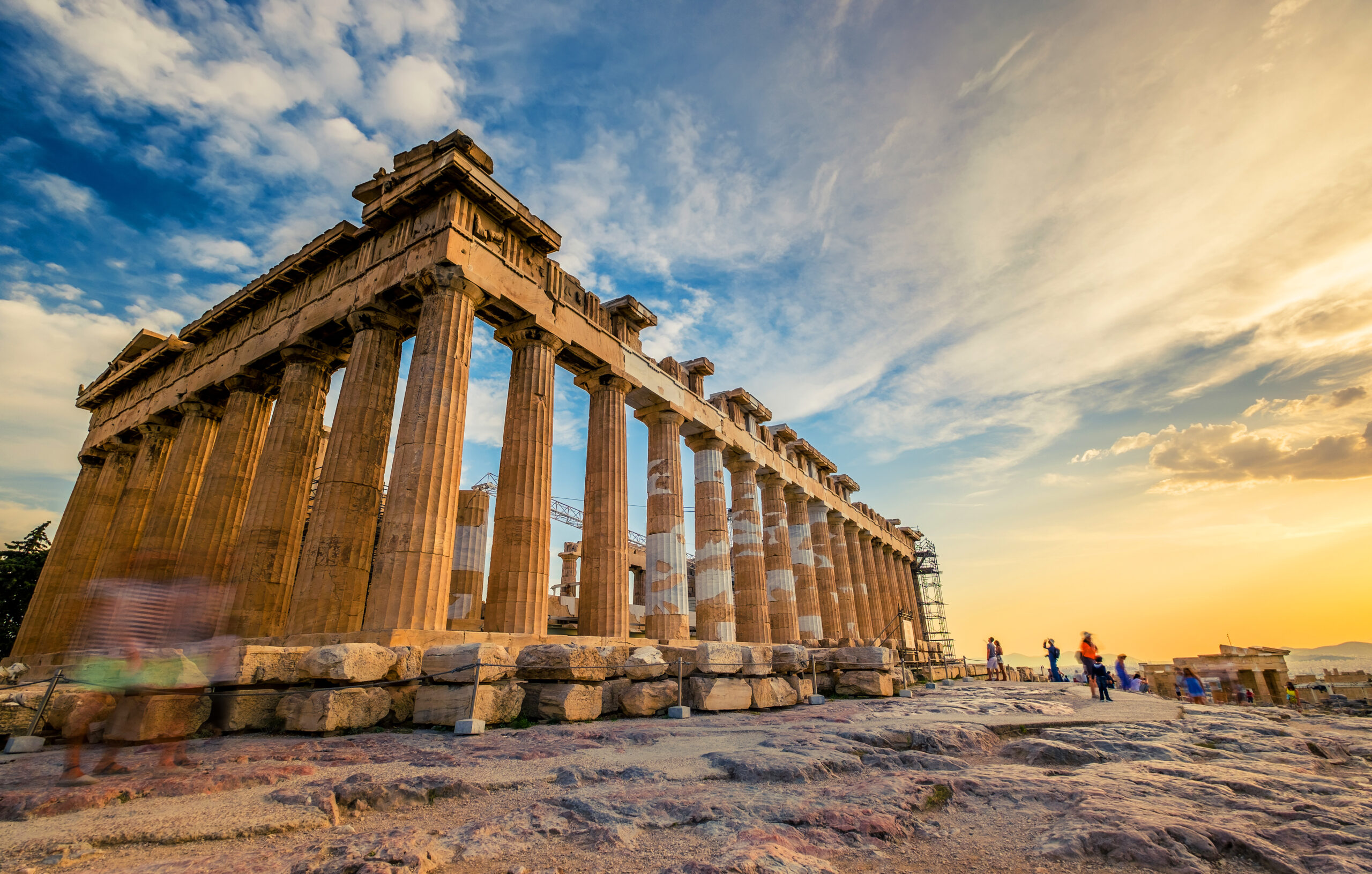 If you are interested in a guided tour of the Acropolis, I would recommend the following tours:
Finally, if you are interested in a shorter tour that combines both the Acropolis and the Acropolis Museum and no need to wait in the ticket lines, I would recommend the Acropolis & Museum: Private Guided Tour without Tickets. Click on the link for more information.
Visit the Acropolis Museum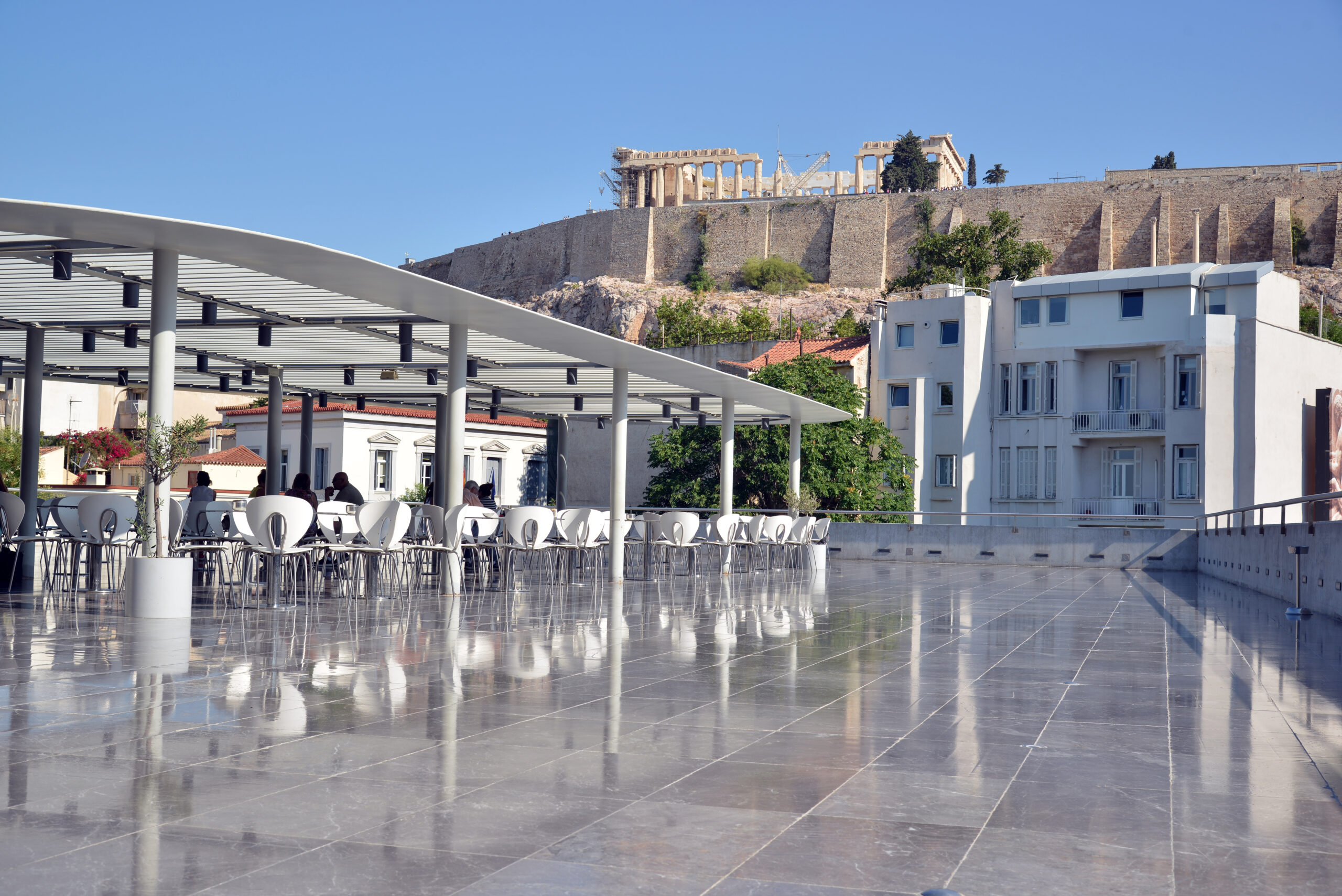 The Acropolis Museum is considered one of the most important museums in Greece. It houses more than 3.000 artefacts from the Acropolis. Teens will love the interactive character of the museum and see world-famous monuments.
For a guided tour of the museum, I would recommend families choose the combined Athens: Acropolis Tour & Museum.
Acropolis Museum Excavations Tickets
Did you know that in July 2019, the excavations underneath the Acropolis Museum opened to the public?  Visitors, guided by the Museum's archaeologists, can see an ancient Athenian neighborhood as one giant exhibition and will be able to walk through the ancient neighborhood's streets. If you want to visit the excavations as well as the museum, it is wise to buy a combined ticket and skip the lines.
Click here for more information and to book your combined skip-the-line ticket for the Acropolis Museum Ticket & Access to Ancient Excavations.
Before you visit the world-famous ancient monuments of Athens, you may consider ordering some books about Greek Mythology. Understanding the stories behind the ruins will truly bring the ancient world to live. Click here for a list of recommended books about Greek Mythology for Kids and Teens.
Creative Workshops in Athens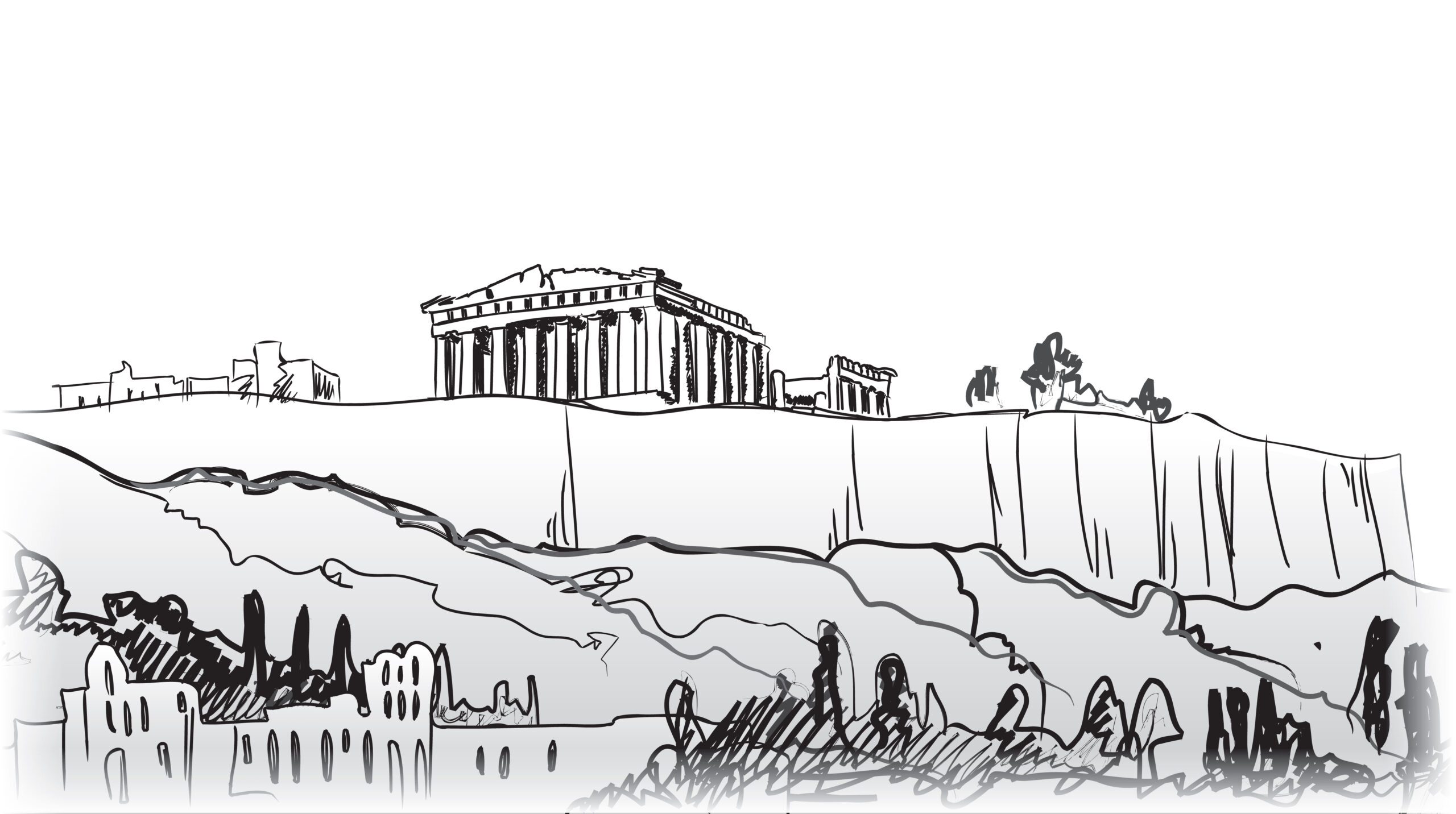 Painting the Parthenon is a 3-hour workshop at Pnyx Hill for artistic teens. At Pnyx, you will get a short workshop on drawing and painting techniques. Learn about the combination of colors, how to create perspective in your drawings, and admire the architectural masterpiece of the Parthenon. Receive a canvas and all the required material for an unforgettable day, that will let you and your kids create your own souvenir to take back home with you. Click here for more information and to book.
Goulandris Modern Art Museum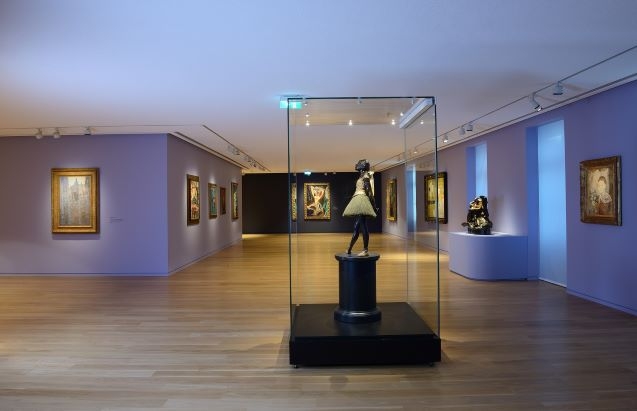 The B&E Goulandris Foundation opened a new contemporary art museum in October 2019. The beautiful new Neo-classical-inspired building that will house their collection includes works by European masters such as Cézanne, Degas, Van Gogh, Picasso, Monet, and Rodin as well as prominent Greek artists.
Museum of Ancient Greek Technology
The Museum of Ancient Greek Technology is great for younger teens. What I love about this museum is not only its well-displayed collection (with English and Greek signs) but its several educational activities. The Museum of Ancient Greek Technology Kostas Kotsanas is located in the centre of Athens at 6 Pindarou Street in Kolonaki. For our full experience and more information click on this blog post link: Museum of Ancient Greek- Technology.
Watch the Change of the Guards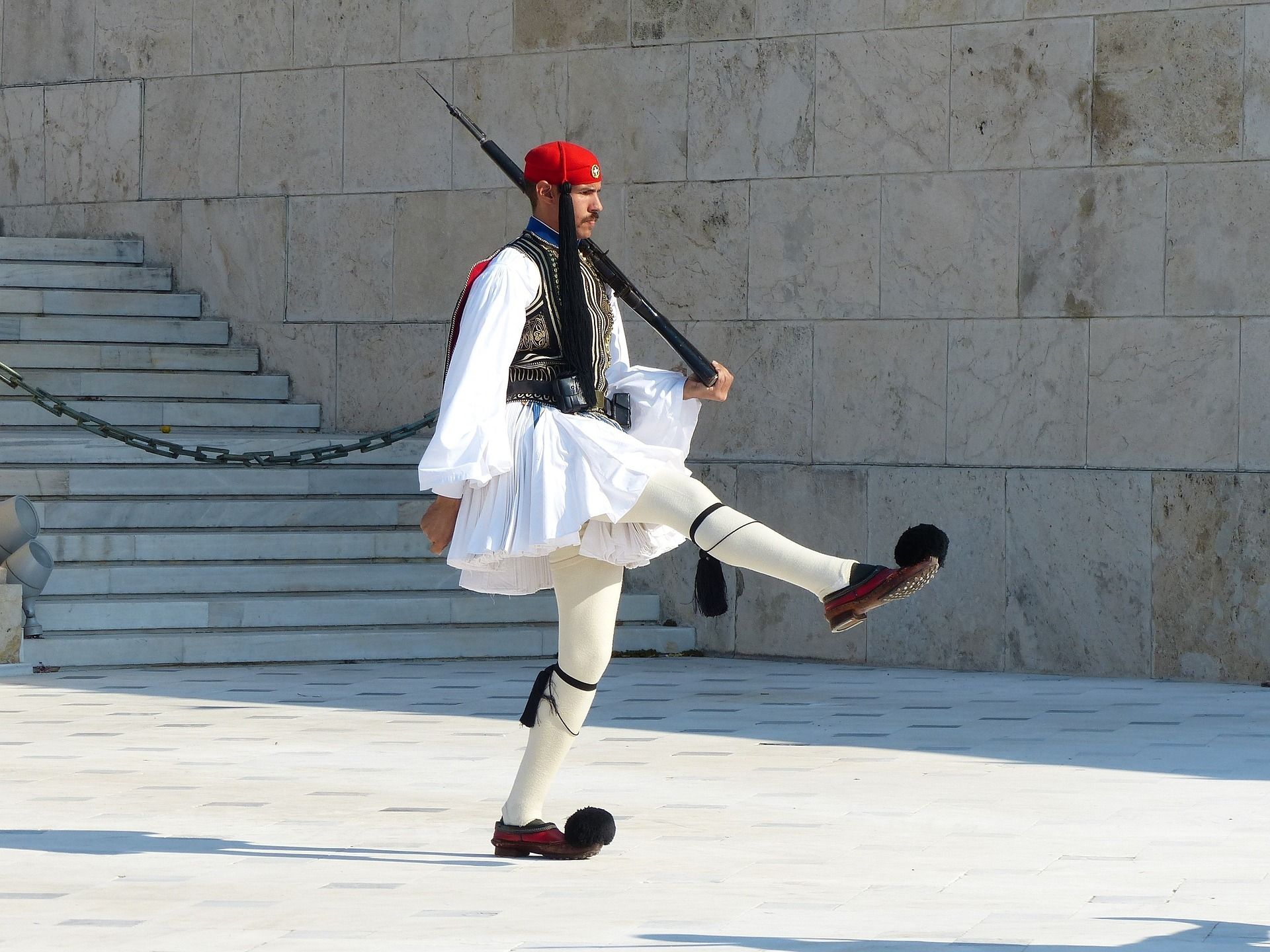 In front of the Parliament at Syntagma square lies the Monument of the Unknown Soldier. It is guarded around the clock by two men wearing traditional uniform called Evzones. Every hour takes place the ceremony of the Changing of the Guards. I had a chance to visit the headquarters of the Evzones and learn more about their history, education, and current role. Read more about my experience and these special soldiers in this blog post about the Evzones.
Visit the Hellenic Motor Museum
The Hellenic Motor Museum is for anyone who loves old cars. The Museum occupies 5.000 m2 in a unique building in terms of architecture and design. Its exhibitions are dedicated to the evolution of the car and display more than 110 cars from the 19th and 20th century. It is located in the heart of Athens, just a few minutes away from the National Archaeological Museum. Click here to buy your tickets for the Hellenic Motor Museum.
A Walking Tour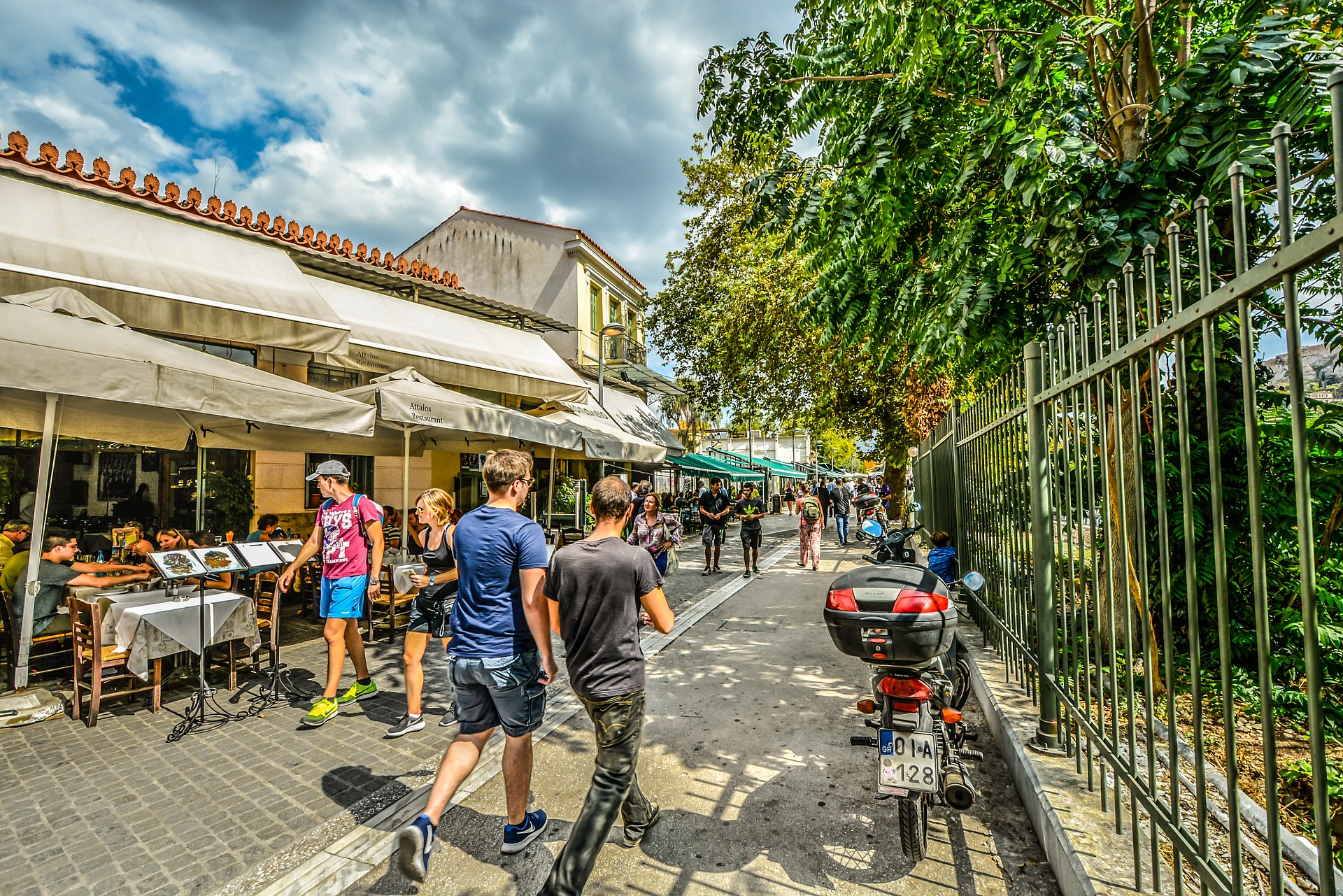 A guided walking tour is a good way to discover the city with teens. Not only will they learn more about the city, but they will also find out where the best shopping in the town is! If your teens like mythology, I recommend a mythology-focussed tour. Here you can find more information and prices about this mythology tour.
A Food Tour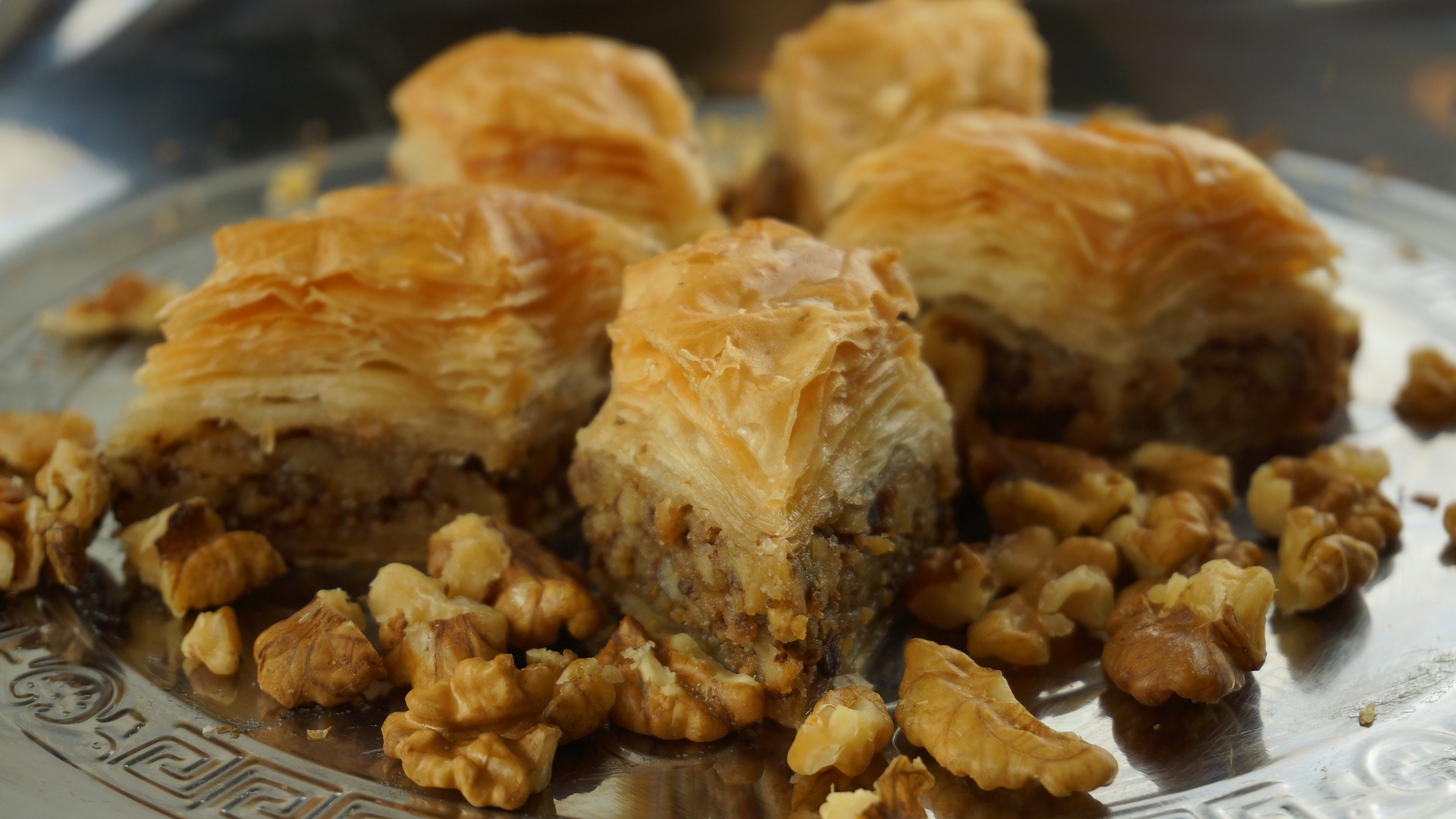 Food tours are a fun and tasteful way to discover Athens. Teens love food, and they may pick up some history along the way. If you are looking for a small-group food tour, I would recommend the Athens Food Walking Tour – Small Group by Alternative Athens. I have been on several of their tours. For more information and booking; click on this link: Athens Food Walking Tour – Small Group
Olympic Games Workout at the Panathenaic Stadium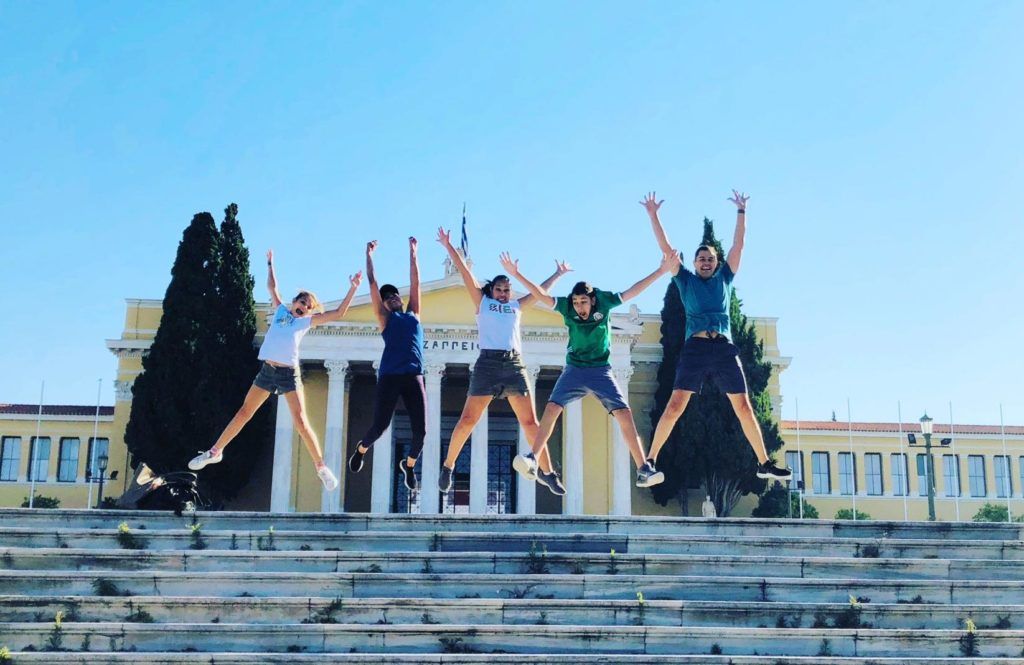 Sporty teens will love a visit to the Panathenaic Stadium. This classical and cultural monument of Athens is one of the most significant places not only for Athens but for all of Greece. Its history is directly connected to the Modern Olympic Games as from their revival in 1896 until the Athens Olympic Games in 2004. It is also the place where the Olympic flame sets up its journey and the spot of the first Modern Olympic Games was also held here.
For teens, I totally recommend the Olympic Games Workout Activity. Learn the history of the Ancient Olympic Games and what they meant at the time, tour the Zappeion to discover the first modern purpose-built Olympic facility, stretch your muscles and hone your skills in a gym session at a historic 19th-century gym and run like a champion in the Panathenaic Stadium, the home of the 1896 Olympic Games!
For more information and booking the Olympic Games Workout, please click here.
Not in the mood to run? For a guided tour of the stadium and other monuments nearby, I would recommend Athens, Acropolis, and Acropolis Museum Including Entry Fees. This 5-hour guided tour includes skip-the-line entrance tickets to both sites and a guided tour as well. It also includes a visit to the Panathenaic Stadium and the Royal Gardens.
Athens bike tour with teens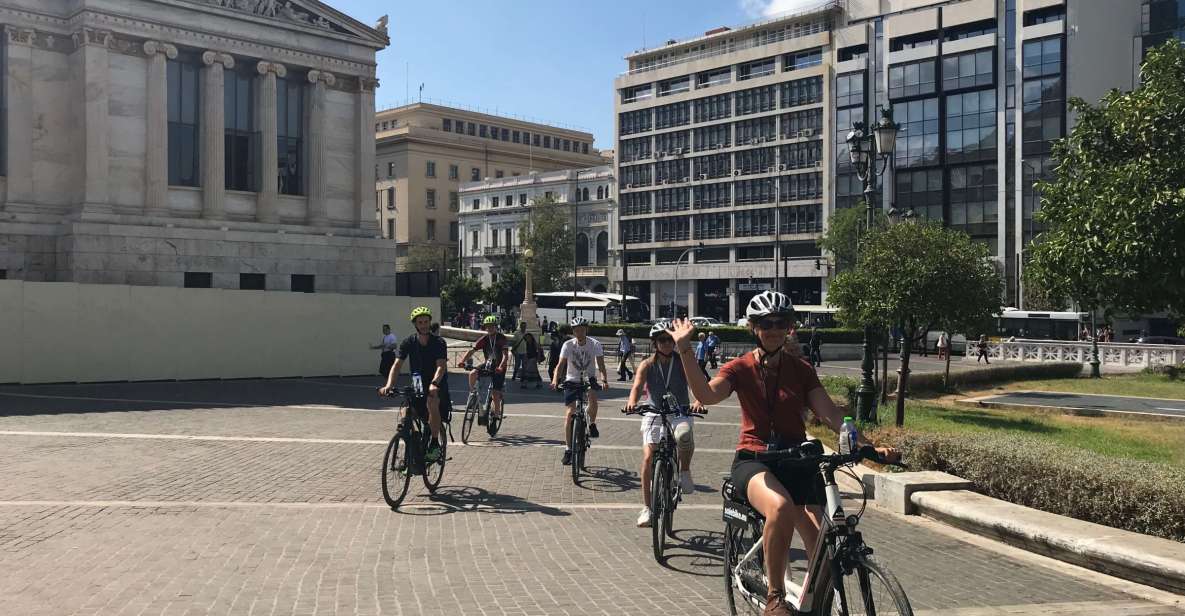 Discover the highlights of Athens with your teen by a regular or electric bike on a bike tour. Marvel at monuments from Ancient Greece and the era of the Romans, such as the Acropolis and Hadrian's Gate. See the site of the 1st modern Olympic Games and more. Tried and tested by yours truly!
For more information and booking, please click here.
Buy Tickets for the Athens Hop-on Hop-Off Bus
For 'lazy' teens who want to see the city without to much effort, I recommend the Athens Hop-On Hop-Off Tour. This tour goes along three different routes. You'll travel on an open-top, double-decker bus as you take in the many important sights and attractions of the city. The tour takes around 90 minutes and encompasses central Athens, commencing at Syntagma Square. There is an onboard multilingual audio guide. Buses are wheelchair/stroller accessible and start at Syntagma Square. Duration: 90 minutes. Frequency: every 15 minutes. You can opt for just the city centre or go to the Athens Coast and Piraeus port as well. For bookings and more information about prices, please click here. 
You can also combine your bus ride with a skip-the-line Acropolis ticket. The Athens Hop-On Hop-Off Bus & Skip-the-Queue Acropolis Museum offer 1-day ticket for 4 different bus routes, plus one complimentary day to explore Athens, audio commentary in 16 languages, skip-the-queue tickets for the Acropolis Museum, fun train tours around Piraeus, valid from April through October, 2 walking tours around the Acropolis area, valid from April through October and family friendly staff onboard. Click here to purchase your Athens Hop-On Hop-Off Bus & Skip-the-Queue Acropolis Museum ticket
Instagrammable places
Find the Athens hotspots by strolling through Plaka and Anafiotika and locate great photo opportunities. Plaka is the oldest residential neighborhood in Athens in the shadows of the city's ancient ruins, a labyrinth of pedestrian-friendly streets and notable examples of Neoclassical architecture.
Anafiotika is located in the upper area of Plaka, just under the Acropolis. It is a beautiful area constructed by builders from the Aegean island of Anafi. Think of whitewashed houses and narrow alleys. We love walking through this part of town. It is very picturesque, car-free and colourful. Great for Instagram!
National Archaeological Museum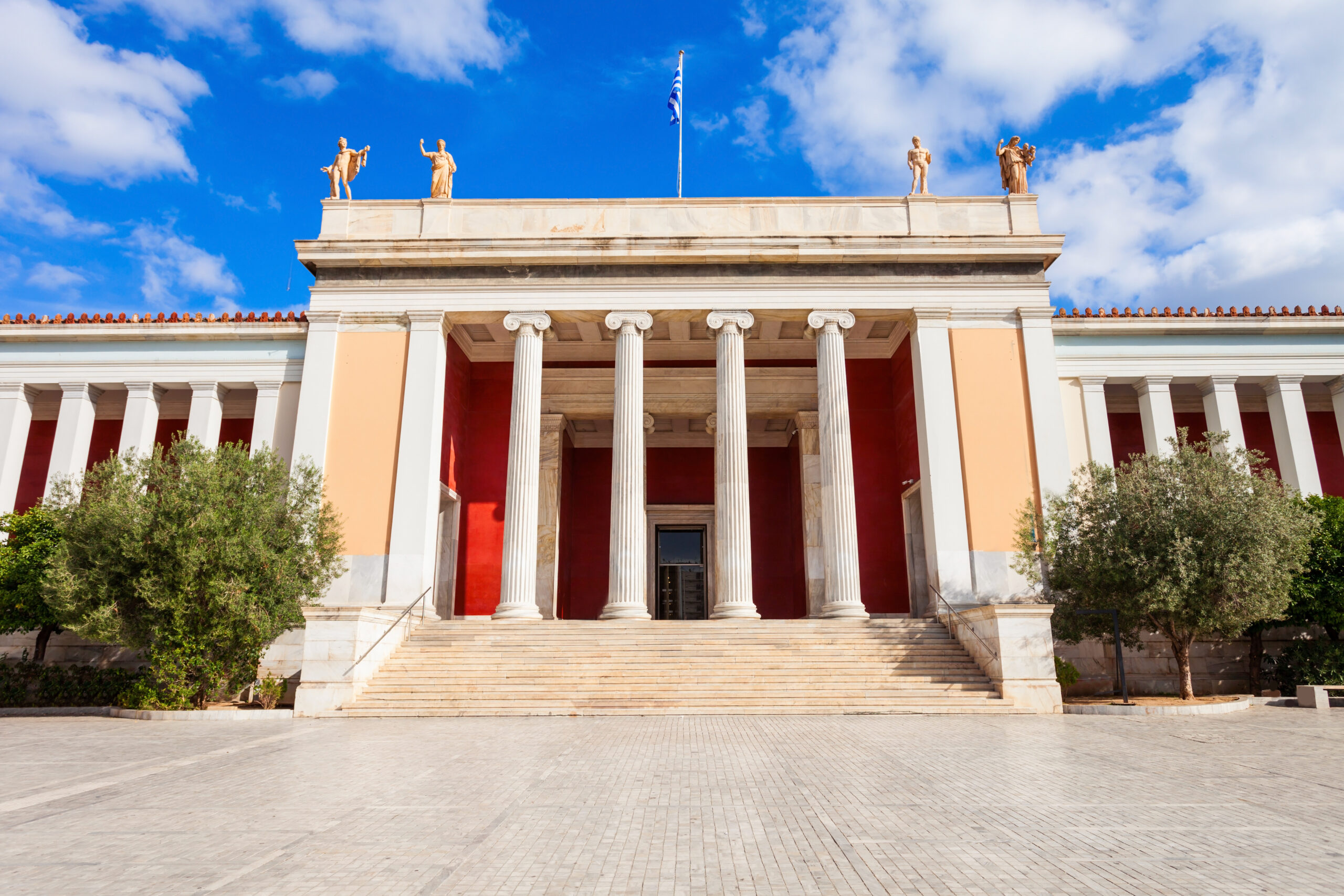 Another must-visit when in Athens is the National Archaeological Museum. This museum is one of the world's most renowned museums and the largest in Greece. The National Archaeological Museum houses a remarkable collection of excavations from all over Greece. Children will love discovering more than 11,000 artefacts including many statues and pottery which provide a unique panorama of the Greek civilization and its developments over the centuries — from Prehistory to Late Antiquity. To make the most out of your visit, you can consider a private guide tour. Click here to find my recommended private guided tour at the National Archaeological Museum.
Street Art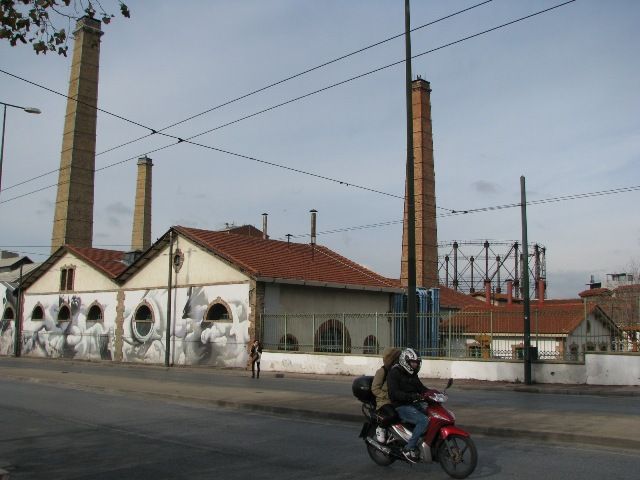 Athens is a street art paradise. Teens will love admiring graffiti and other artworks on buildings and walls in urban Athens. Our street art walking tour took us through the neighbourhoods of Gazi, Keramikos, Psirri and Thiseio. Together with Exarheia, these are the most painted areas in Athens. Read our full tried & tested family experience of the Street art tour here. For families, I recommend the Alternative Neighbourhoods Half-Day Walking Tour.
Museum of Illusions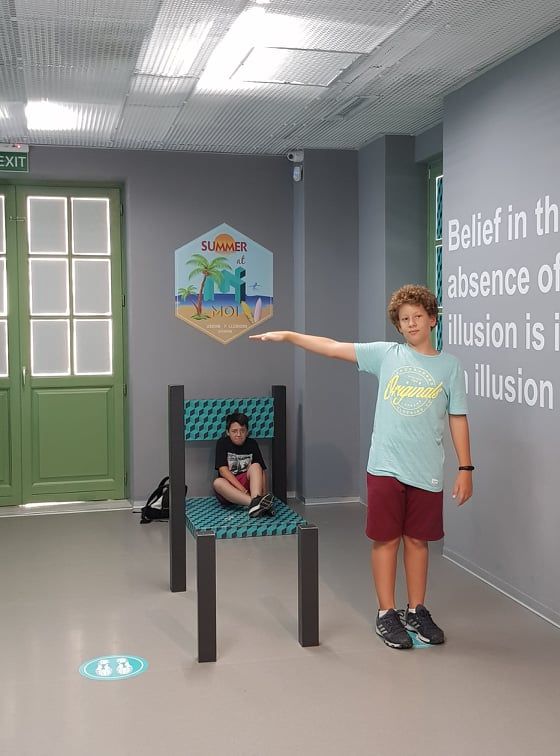 Mind Trap
If you cannot get enough of riddles and mystery, consider an escape room game. Especially suitable for families traveling with older children, Mindtrap Monasteraki is located in a beautiful building on Mitropoleos street. The many game rooms take 2 to 6 players and have intriguing names such as El Patron and Da Vinci Code. Are you ready to play?
Best of Athens Segway Tour with Teens
Active teens will love exploring the city streets by Segway. If you are looking for a fun, eco-friendly way to discover the best that Modern Athens has to offer in just a few hours – you'll love this Modern Athens Segway Tour! You'll cover more ground and see more without the effort it would take the cover the same route on foot.
For more information and booking, please click here.
Top things to do in Athens with teens
Allou! Fun Park
If your family is looking for the adrenaline thrills of an amusement park in Athens, skip the archaeological sites for the day and head over to Allou! Fun park, the largest in Greece. Feel your heart race on a 40-metre drop, enjoy panoramic views of Athens from the "Panorama" Ferris wheel and take a trip to the stars in the "Star Flyer".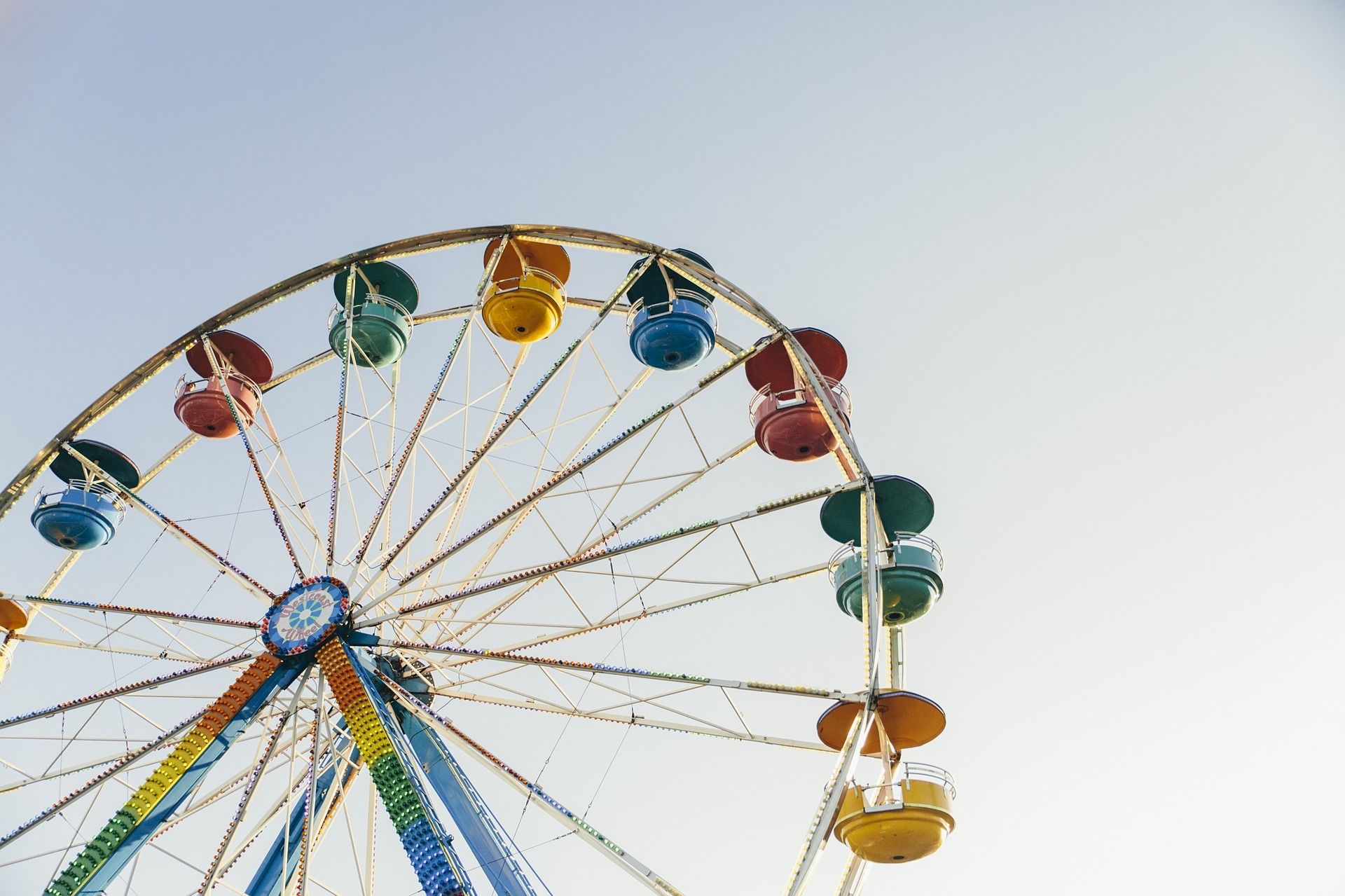 Can't get enough of Athens? Make the most of your stay with a unique Athens Pass. Gain free entry to more than 30 attractions and skip the long queues to the most important sights and museums. Choose between different pass options and save up to 50%. Have a look at the AthensiVenture Card for 30+ Attractions.
Athens Coast with teens
Stavros Niarchos Foundation Cultural Centre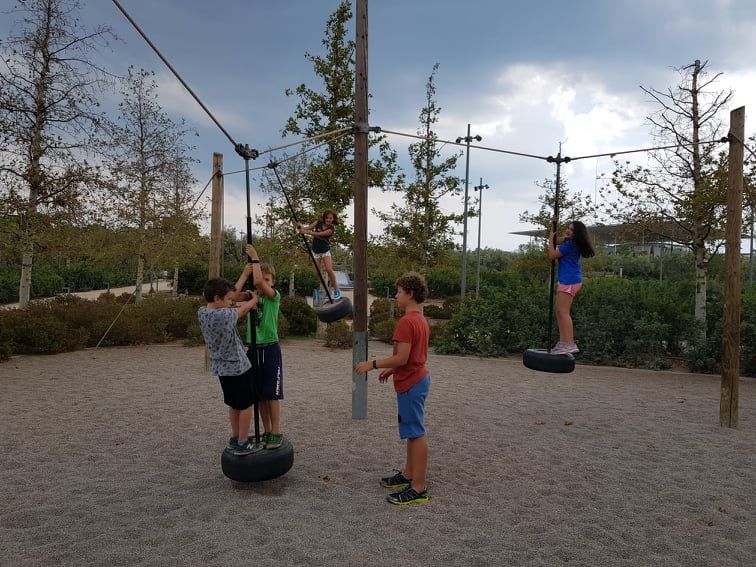 The Stavros Niarchos Foundation Cultural Center combines a unique city park with a multifunctional event building housing the National Library and the Greek National Opera. Being the largest green space in Athens, the park offers playgrounds, botanical gardens, open grass areas for play, festivals, concerts and open-air movies.
Vouliagmeni Lake
Lake Vouliagmeni near Athens is a natural phenomenon and a must-see when visiting Athens. Teens will love to swim in the lake or visit the spa. Read on about this special place near the Athens coast in Lake Vouliagmeni. Combine the lake with a visit to Varkiza, one of the most picturesque coastal towns near Athens.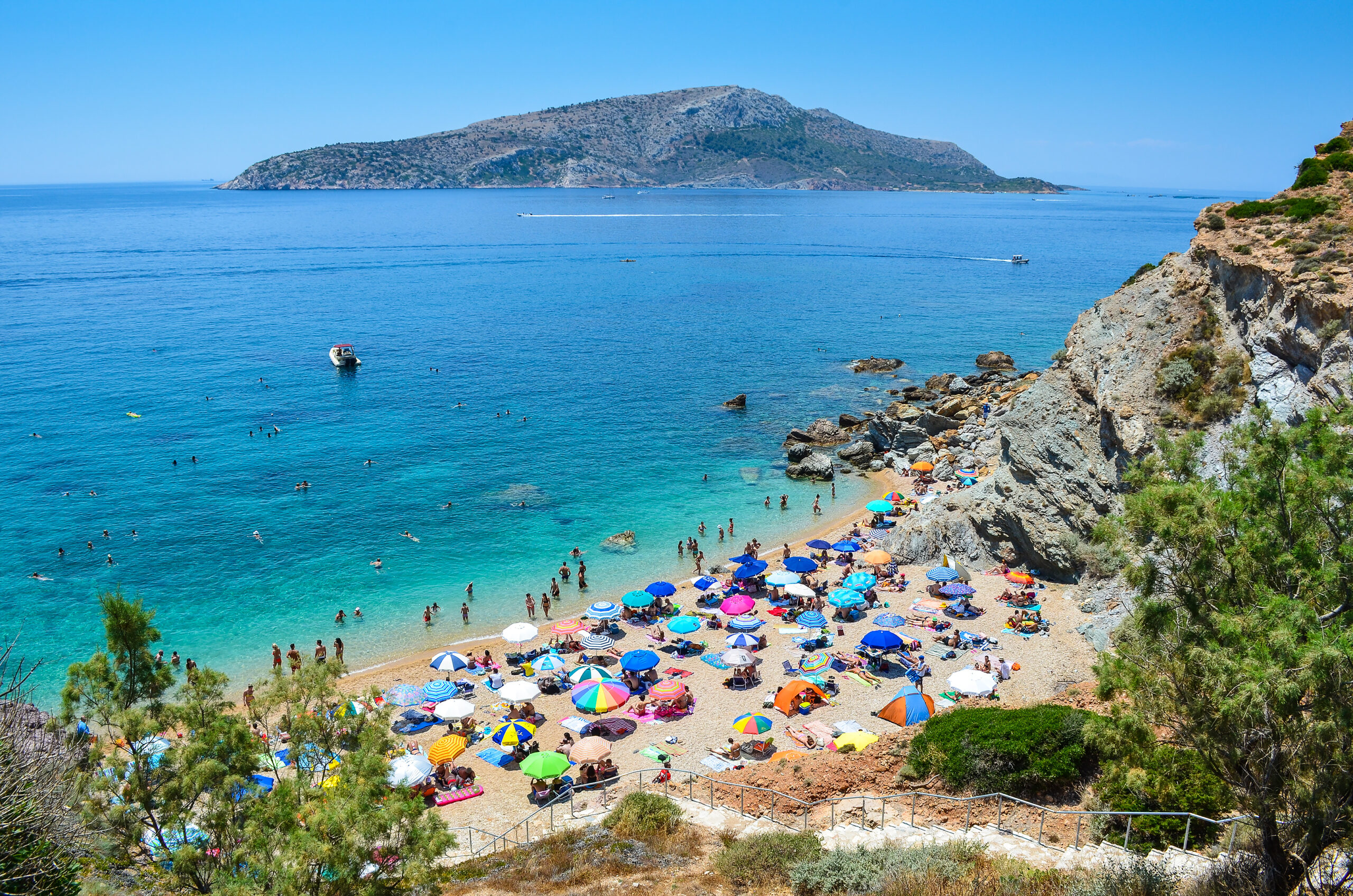 Visit a beach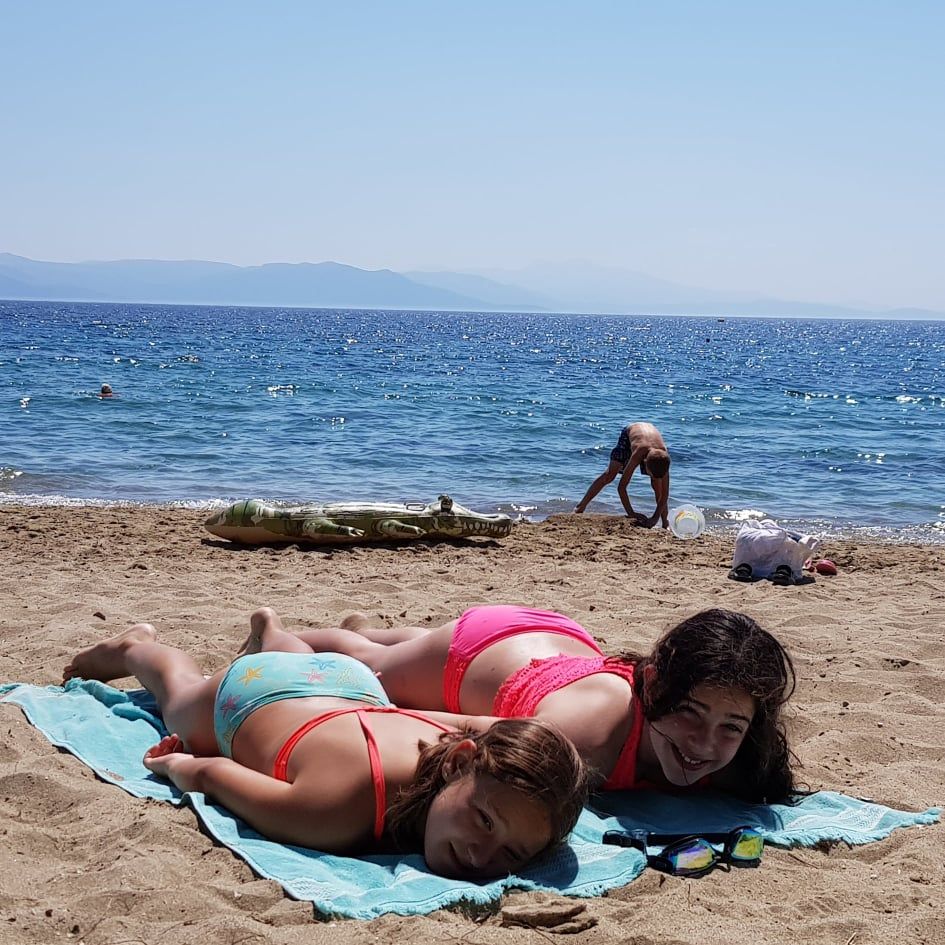 What better teen activity than lying on the beach. If you are looking for a beach club with music and beautiful people, I recommend Astir Beach. This all-year open private beach club features a long sandy beach, a crystal clear sea, (water) sports facilities, a spa, shops, and a gym and will please even the most grumpy teen.
If you need more choice, head over to Varkiza, one of the biggest—and cleanest—sandy beaches on the Athens Riviera. At Yabanaki and Yasurfaki you will find all kinds of water sports including windsurfing, wakeboarding, and banana boats. Out of the water, there's plenty to amuse your brood while you get your vitamin sea: beach volleyball, outdoor gyms, teen cuisine like pizzas, burgers and souvlaki, and beach bars with summery DJ sets.
Temple of Poseidon at Cape Sounio
Cape Sounio is located at the southernmost tip of the Attica peninsula overlooking the Aegean Sea. Capes Sounio hosts the world-renowned archaeological site of the ancient temple of Poseidon, the God of the sea. The temple is surrounded on three sides by the sea. History and Mythology are deeply connected at this site and the finds here date from as early as 700 BC.
The Temple of Poseidon is also part of the 'Sacred Triangle' together with the Parthenon and the Temple of Aphaia in Aegina. If you decide to visit the archaeological site in the middle of the summer, the best time would be the morning or the afternoon. Bring water, a sunhat and steady walking shoes. Our tried & tested family experience can be found in Temple of Poseidon and Cape Sounio with Kids.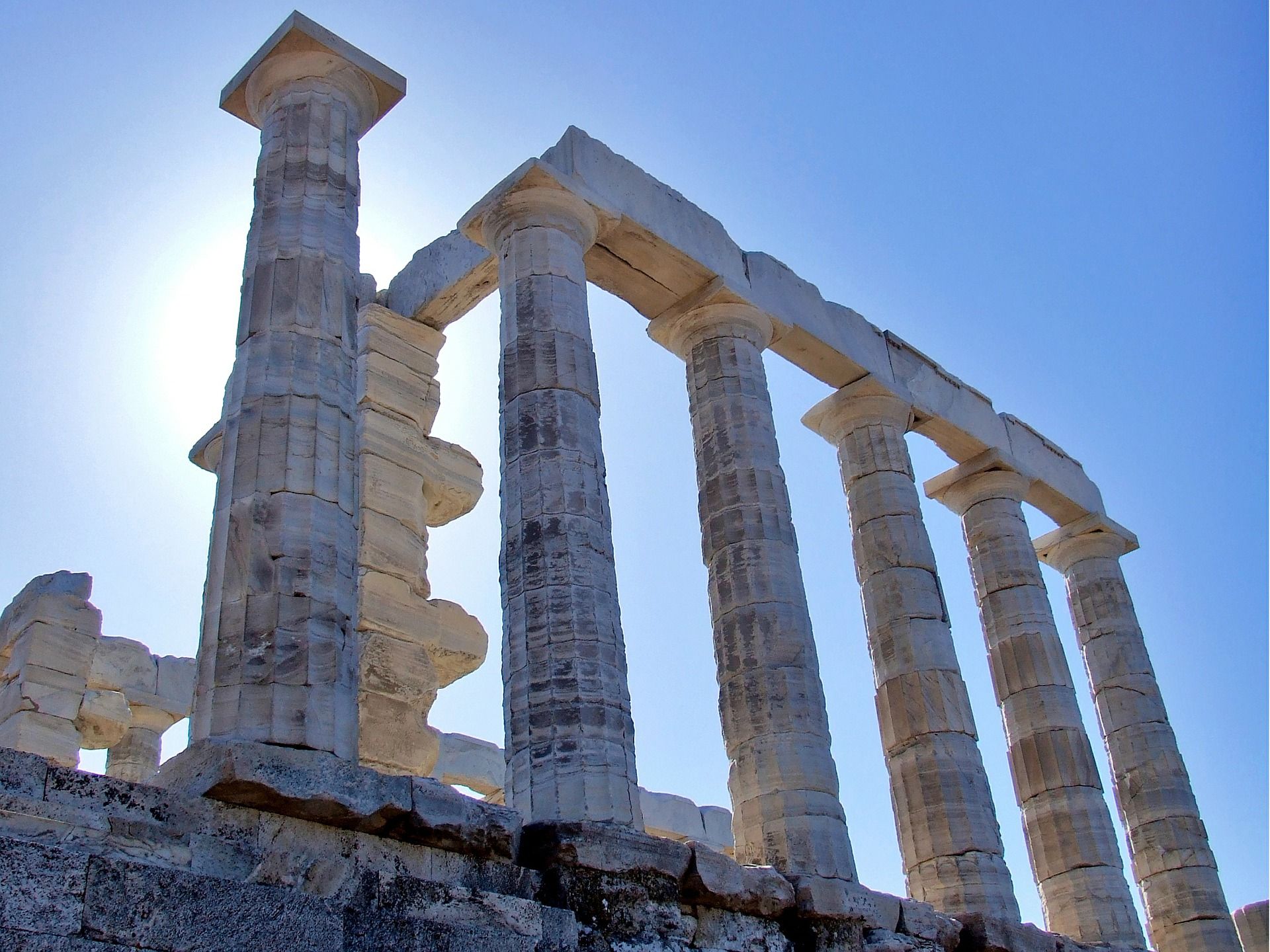 If you do not want to venture out alone but make your visit to Cape Sounio part of an organized excursion, I recommend The Athens Riviera Activities & Cape Sounion Private Tour. This tour combines a 4-hour private tour with a pick-up from your Athens hotel in a minivan towards the Attica Riviera with wonderful views over the Saronic Gulf and the rugged cliffs, beaches and villages along the way. For information and booking, please click here.
Enjoy a diving lesson
Teens love exciting adventures and the Athens Riviera is an ideal place for such activities. There are a number of excellent scuba diving schools along the Athens coast.
Tip for Athens Coast
There is a comfortable way to explore the Athens Coast and its highlights. Have a look at the Athens Hop-On Hop-Off Tour with Piraeus & Beach Riviera Line. There are two routes. The first one combines Athens city with the Archaeological Museum of Piraeus and the Planetarium. The second goes to the beaches and Faliro/Flisvos, the Vouliagmeni Lake Beach and the Temple of Zeus.
Beyond Athens with Children
Thrill-seeking teens will let go of excessive energy at the Adventure Park. I have been so often that I have dedicated a post to this park called The Adventure Park great for kids and teens. This climbing park is outside the city, located near the national road Athens – Lamia at about 40 kilometres from Athens centre but worth your visit when in Athens with children.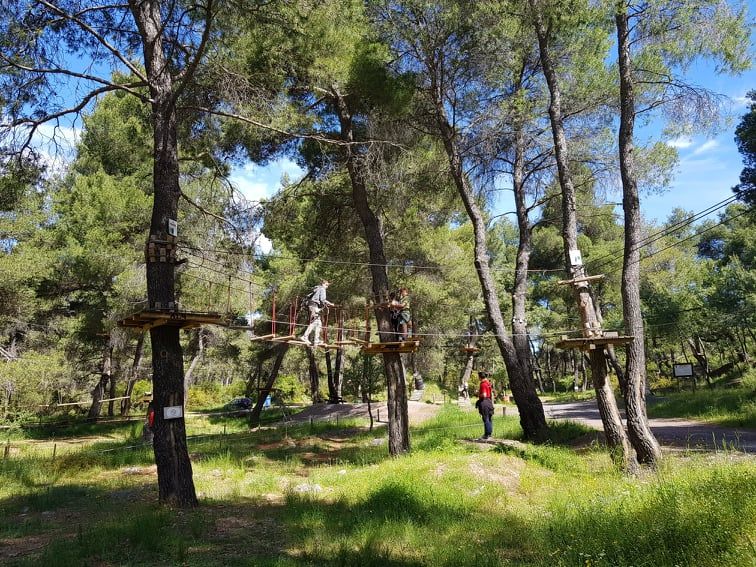 Mountain hiking
Did you know that Athens is surrounded by beautiful mountains and that some of them are covered in snow during winter? Parnitha mountain is a beautiful natural area with lush green vegetation, hiking trails and white peaks in wintertime. It is possible to reach the top of Parnitha mountain by cable car, a wonderful excursion for active families.
I recommend Easy Hiking Day in the National Park of Mount Parnitha. Click here for more information and bookings.
Day trips from Athens with teens
If you want to leave the city behind you for a day and escape to the countryside or an island, have a look at my below suggestions (or check Day Trips from Athens).
Historic Places near Athens
History-loving teens will enjoy exploring further out because some of the most famous ancient Greek monuments are not located in Athens. From the historic city of Nafplio and Ancient Mycenae, to the ancient theatre of Epidaurus, and the Oracle of Delphi, there are many that are close enough to visit in one day.
The above-mentioned places are all about two hours away from Athens. If Athens is your base, I would recommend doing this with an organized group trip instead of driving by yourself. You will be very tired after a day in the sun, especially in the summer.
I have reviewed several such organized tours. You can find our real experiences when you click on the highlighted destinations. If you wish to visit Delphi, I recommend the Delphi Day Trip From Athens. You could also consider booking a tour combining all these places. For instance, in this tour: Argolis: Full-Day Tour in Mycenae, Epidaurus & Nafplio.
Corinth Canal
The world-famous Corinth Canal is a must-visit for anyone to Athens. I am sure teens have heard about it in school. And it is not very far from Athens. You can go there on your own by car or public bus. In case you are driving, be careful because the road there and the passing of the canal is rather dangerous because there are no traffic lights and the road signs are not clear.
If you rather book a group tour to Corinth Canal you get the bonus of visiting the Ancient Corinth castle. With a guide and driver, this will be a more relaxing experience. I believe that the Corinth Half-Day Small Group Tour from Athens is suitable for families.
Visit a nearby island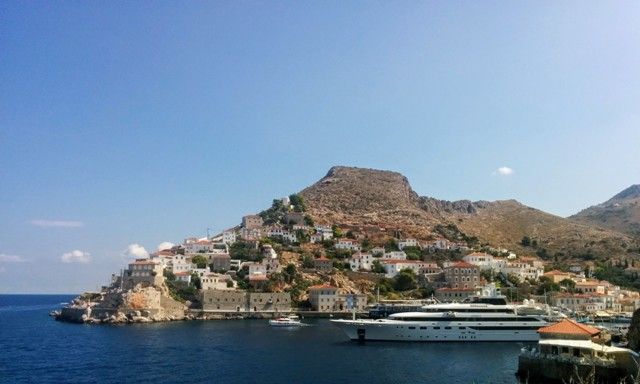 Families with teens in Athens should also consider a nearby island as a day trip. The most well-known are Aegina, Poros, and Hydra. These islands are less than two hours away either by ferry or private tour, making them quick and easy to get through. Just hop on a ferry boat from Piraeus port and sail away! There are also organized day excursions to the islands near Athens. We tried and tested such a one-day-three-islands day trip from Athens. There are several companies offering such tours. Some with VIP or catamaran services, others on traditional boats. For a value-for-money family-friendly trip to the islands in one day, I recommend Hydra, Poros, and Aegina Full-Day Cruise.
Related Posts to Athens
Disclaimer: This blog post contains affiliate links. This means that should you click on certain links, and then subsequently purchase a product, I will receive a small commission. It will not cost you anything but it will help me maintain my blog. Thank you for supporting me this way!