Last Updated on September 10, 2020 by Celeste
Is it ever too early to start teaching children where their food comes from? In an age where many young Western children are well-acquainted not only with televisions but also with iPads and mobile phone apps, it is becoming increasingly apparent that the next generation of children are less engaged with nature than ever before. Urban farms and farm schools can help kids connect to nature again. Perivoli is an urban farm near Athens city and this post is about our recent family experience.
Perivoli in Vari, Attica
Perivoli in Vari (Perivoli means a combination of an orchard and vegetable garden in Greek) had been on my bucket list for a long time. The girls and I recently had a chance to explore this live, working urban farm on a warm and sunny Saturday morning.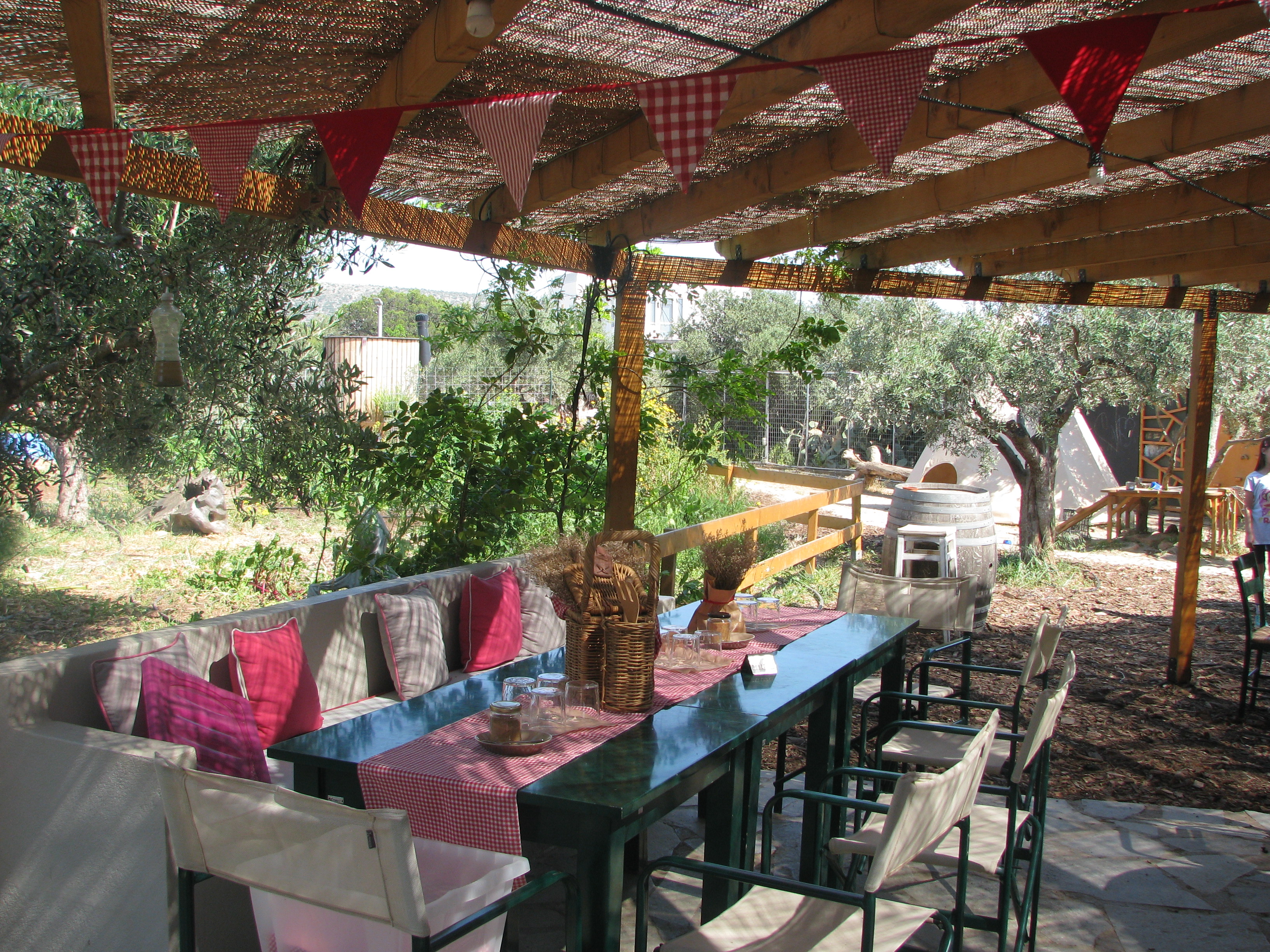 Our experience
Perivoli is located in Vari, near the main Avenue of Varis-Koropiou, just 20′ minutes away from the airport, the Athenian Riviera and less than 40′ from the city center. It's right off the main avenue easy to find by signs. The parking area is mall but there is plenty of space in the surrounding little streets. We were welcomed by Christina, one of the many people dedicated to this unique project.
Taste
We started our day with herbal tea and homemade juice at the on-site cafe/restaurant "Kouzina tou Perivoliou", a cozy tavern with a variety of farm-to-table dishes prepared by chef Yiannis Stanitsas. Perivoli uses their own organic certified vegetables and eggs as well as free range and grass fed meat, and dairy. Meanwhile, my kids were already running around the Perivoli, admiring the dragonflies in the pond and climbing in the trees. They joined in one of the many gardening activities later that morning and picked their favorite strawberries.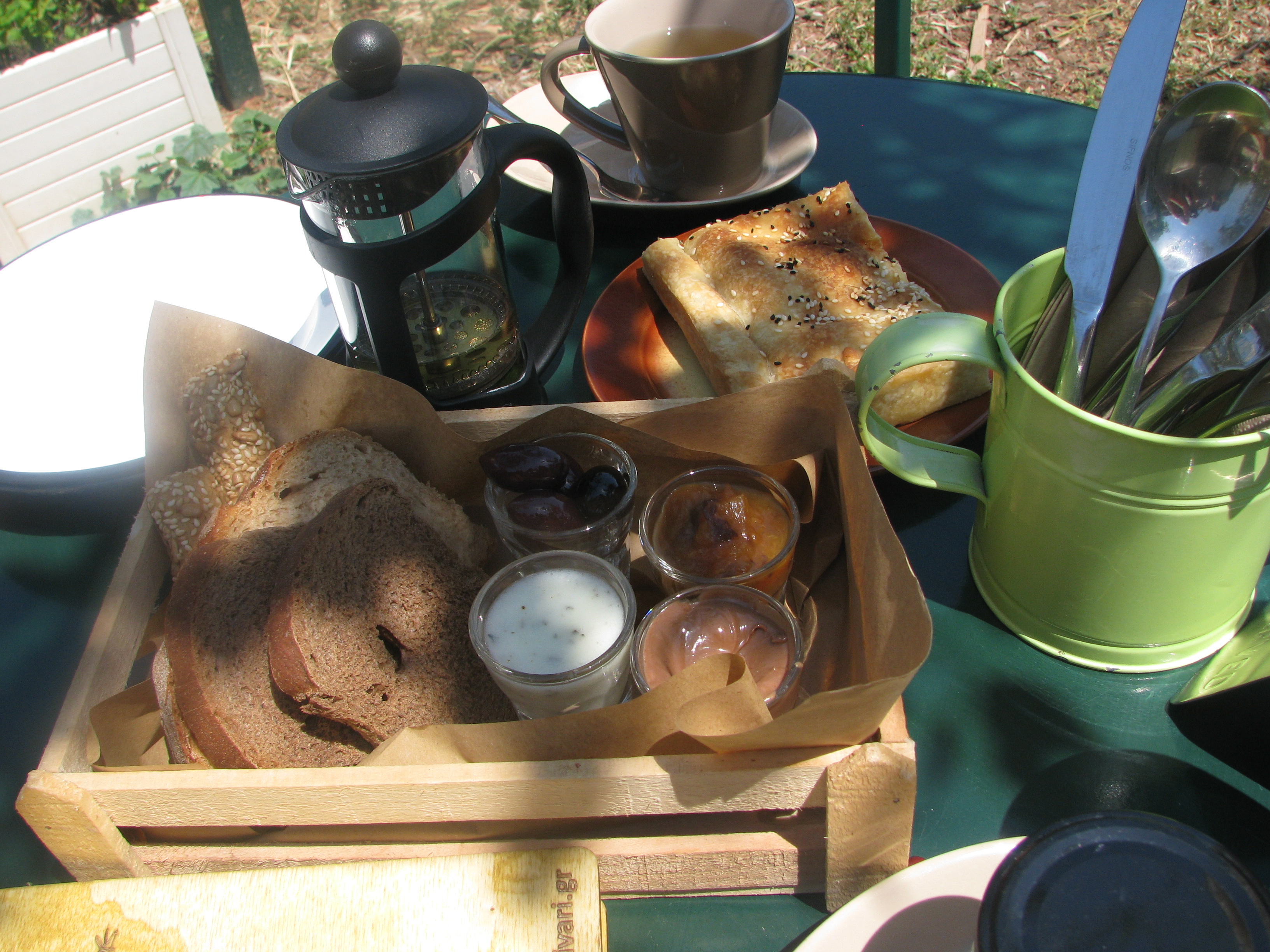 Perivoli breakfast basket with bread slices, carob crumbs, sunflower crackers, organic peanut-chocolate butter, homemade seasonal jam, fresh herbs butter and olives
Farming
While having a homemade breakfast, Christina explained to use what Perivoli is all about. With much enthusiasm and love for her work, Christina explained the principles of the Perivoli to us. The Perivoli is cultivated under permaculture principles, respecting both human labor and nature's wisdom offering many eco-friendly solutions in our tour, including reducing own's carbon footprint (through carbon sequestering).
In the tour that followed after, we saw the principles of permaculture being used on the farm. We learned more about the (natural) systems in place to receive, clean and recycle water and were educated on the soil and the solar toilet system, unique in Greece.
We had a peaceful walk through the vegetable gardens and enjoyed watching the animals.
Perivoli produces its own olives and honey. There is a wide variety of different olive trees on the land of Perivoli and olives are pressed on site. The beehives are not located inside Perivoli but on nearby mountains but there is an area for honey tastings and education about honey and bee culture.
Play
Perivoli covers a large piece of land and there is plenty of space to free play. We found an open air play kitchen surrounded by lovely lavender and flowers, as well as a creative wall for climbing and drawing, water tables, a worm farm, slides and play tents and lots of sand to get dirty. The play area for the little ones is located next to the tavern enabling parents to have a relaxed coffee whilst watching their kids enjoy nature play.
Activities for adults and kids
Perivoli offers a variety of activities for kids and a monthly event programme including free and premium events. The programme (in Greek) can be found on the Perivoli website.
For adults and visitors to Greece, there is a wide range of authentic Agrotourism activities, ranging from produce picking and preserving. Greek herbs and Olive oil, Olive Oil tasting, Honey tasting to unique Cooking workshops in a charming yurt. Perivoli can also be a great place for company functions and such. Birthday parties and other celebration are welcome at Perivoli.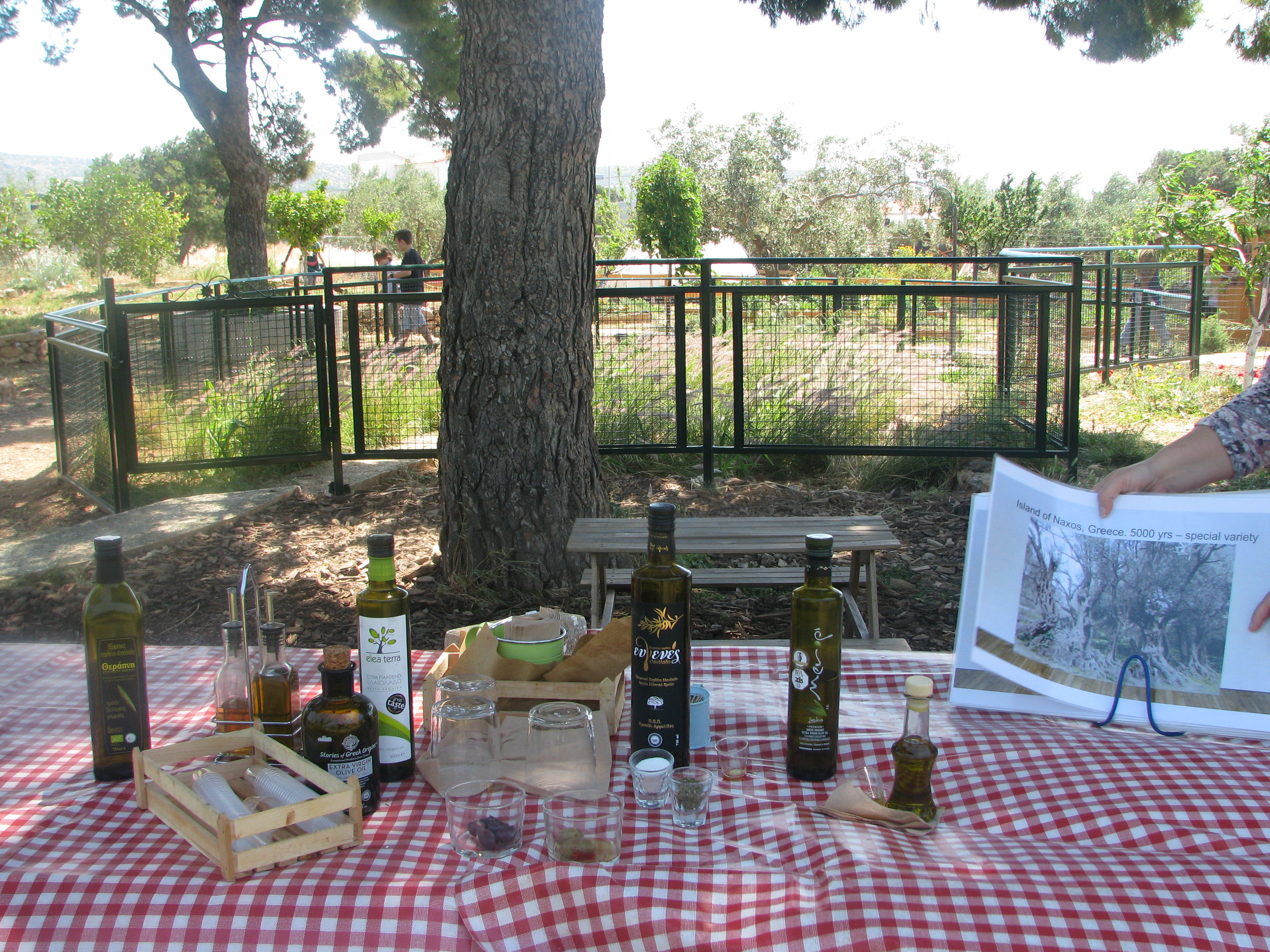 The olive picking programme is available from November to January, however, participants can pick and preserve other seasonal produce such as tomatoes in Spring/Summer and/or peppers or aubergines mid-Summer/October. Christina told me that the Perivoli Olive oil tasting (run by charismatic Perivoli owner Anna) is one of the most popular on the programme.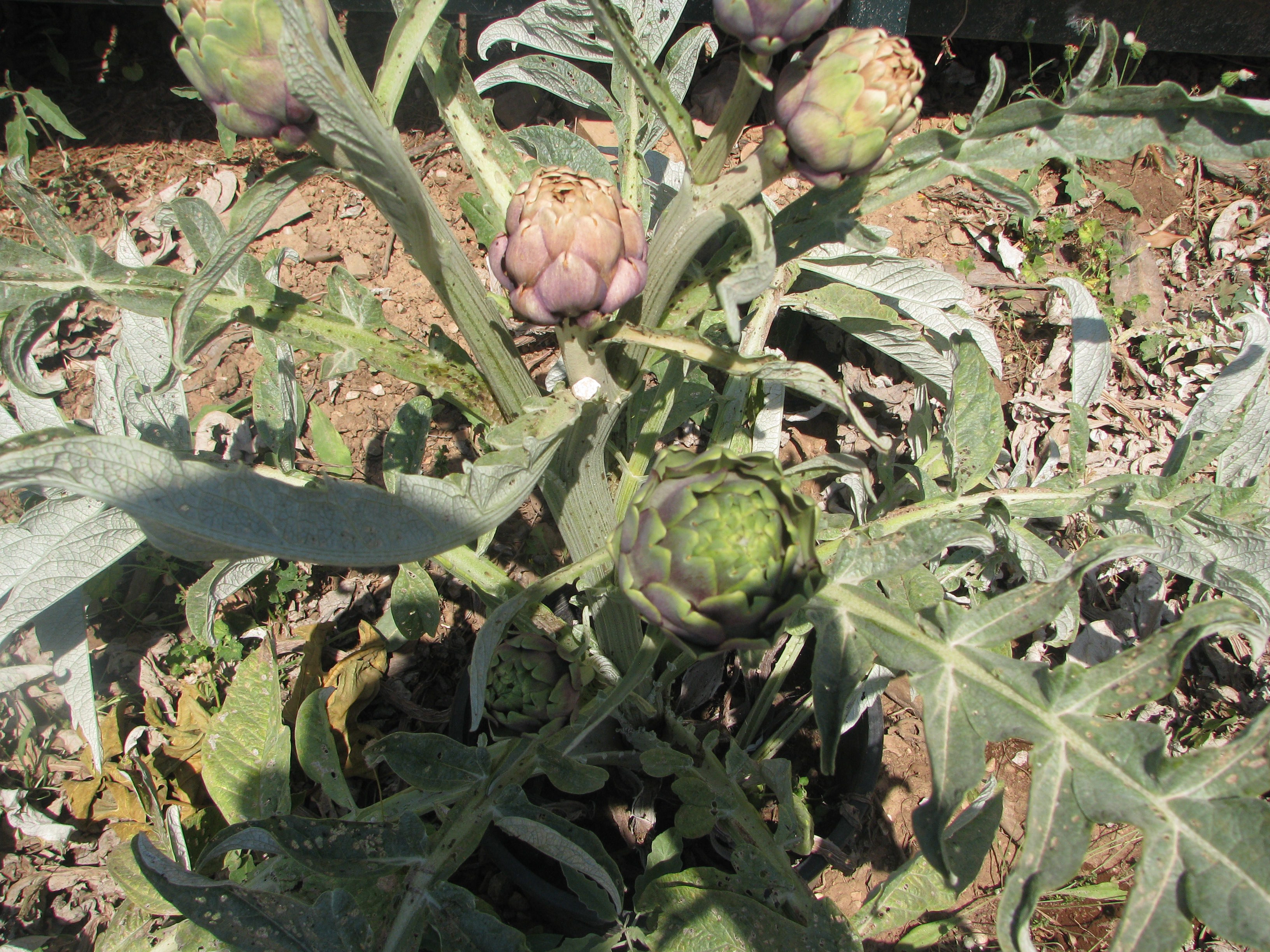 Family Cooking workshop
One activity that has my particular interest is the Family Cooking workshops. Participants will learn to prepare a variety of seasonal Greek traditional dishes as they are made daily in home kitchens around the country. The meal is prepared with organic and free-range ingredients from Perivoli and trusted small Greek producers to offer a taste of goodness from around Greece. As the meal is slowly cooking, participants are free to relax or to enjoy a guided tour around Perivoli.
I spent a whole day at Perivoli. Whilst my children were playing and exploring, I sat in the garden enjoying nature. There are enough quiet spots around the garden to relax.
I believe that the activities at Perivoli offer a real, high-quality experience and taste of Greece. Locals can enjoy a coffee or a meal, participate in programmes or teach kids more about farming. Foreign visitors to Greece will learn more about the amazing products of this country and will have a lifetime experience. The staff at Perivoli was friendly and welcoming, the food was fresh and wonderfully tasting, the grounds peaceful and equally unique. This is a great place for families!
Perivoli is open to the public from 14:00 to sunset on weekdays and from 10 am to sunset on weekends.