Last Updated on January 26, 2023 by Celeste.
Santorini with kids can be challenging in the busy, hot summer months. But unlike many other Greek islands, the season in Santorini carries on year through. I visited Santorini for the first time in September, it was a wonderful trip. That is why I would recommend Santorini for a family vacation in the mid – to late Fall as the best time to visit.
Why visit Santorini with kids in autumn?
At this time of year, the visitor numbers drop, it's a little easier to find family hotels in Santorini, and the temperatures are a lot more tolerable!
For a list of recommended family hotels in Santorini, please click here.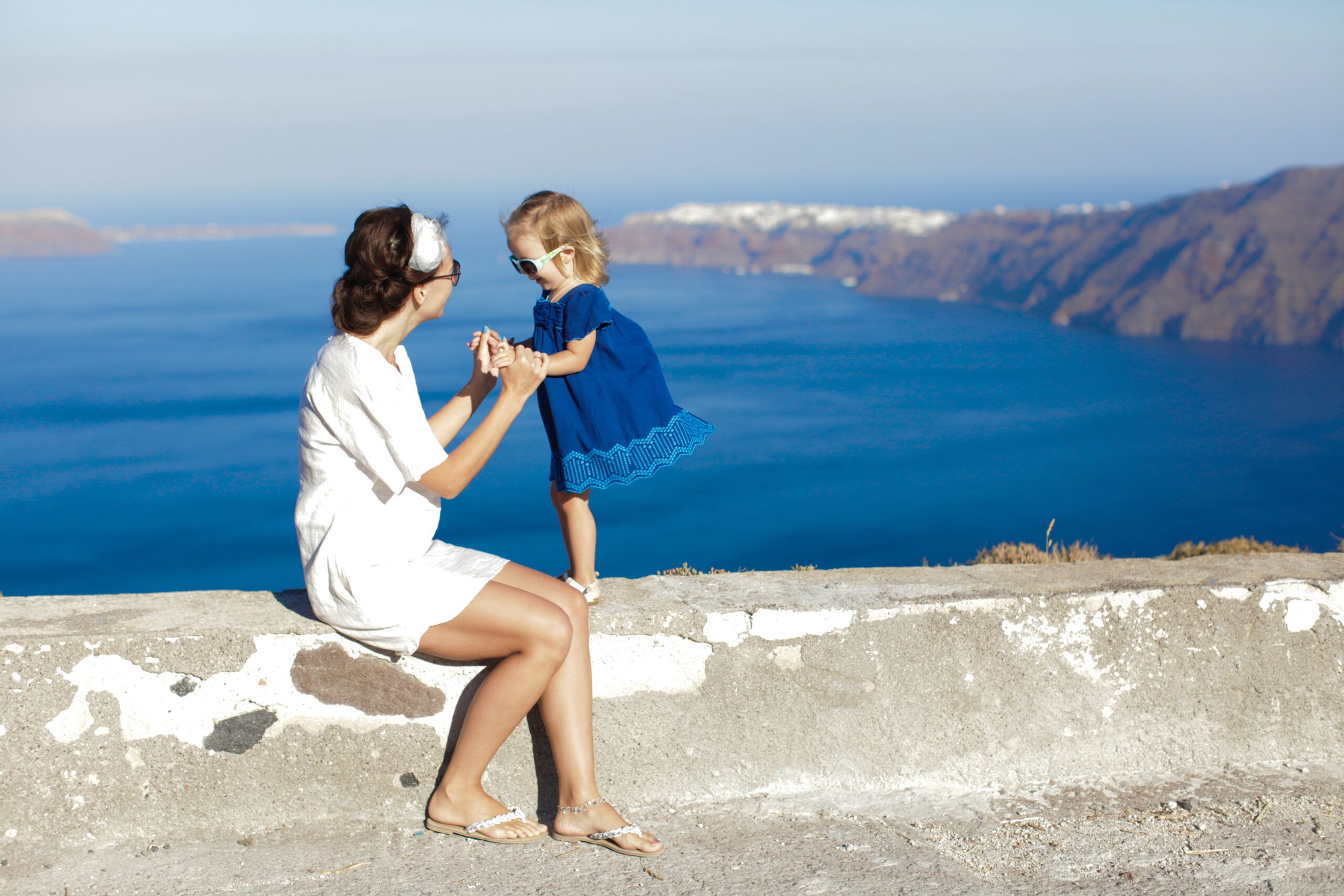 One of the bonuses of visiting in Autumn is that the waters might be warm enough to swim in, especially if you are visiting Santorini from a colder country.
Things to do with kids in Santorini in Autumn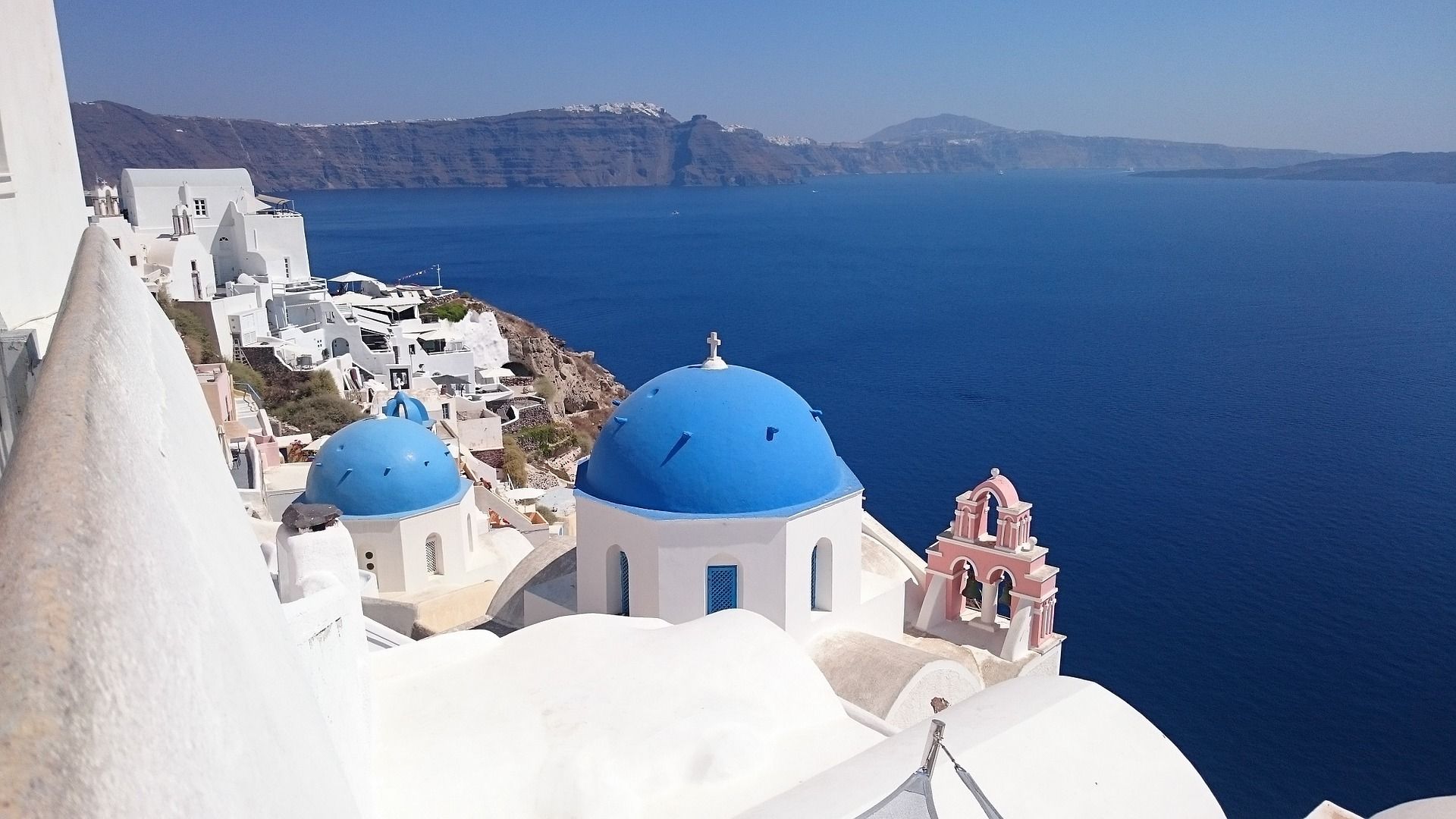 Santorini offers many fun activities for families. With cooler weather, it is all the easier to get activate and explore.
Akrotiri
If you love ancient history and archaeology, then definitely visit Akrotiri – the oldest prehistoric settlement in the Aegean Sea. Your kids will feel they went back in time. The ancient city ruins look gloomy as if it has just been struck by a huge earthquake. In fact, it was devastated by Santorini's volcano.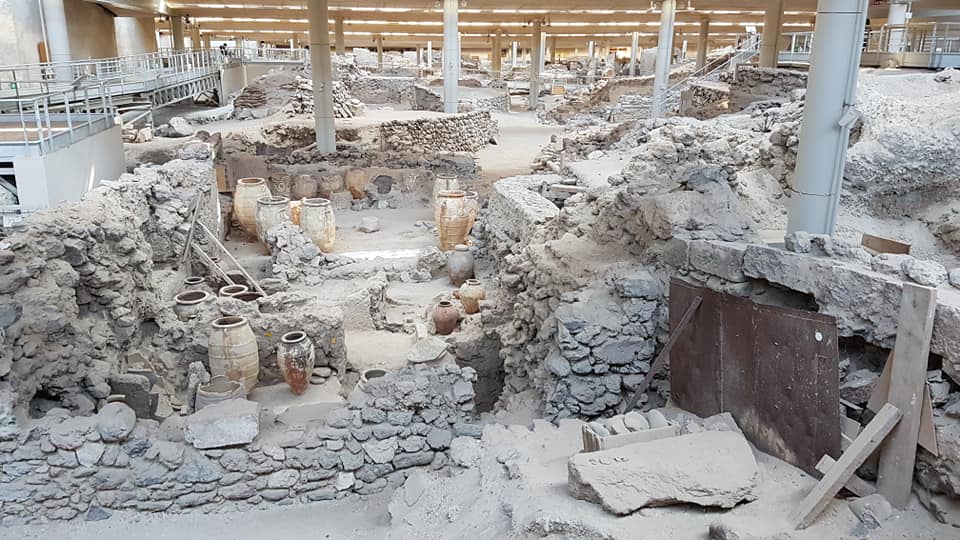 Although some parts of the grounds are labeled, it is not easy to understand the history of the site on your own. For the best experience at this archaeological site with kids, I would recommend hiring a private guide or booking a guided tour with a group.
Have a look at this Akrotiri Guided Tour with a skip-the-line ticket.
Vineyards
The wines of Santorini are world famous and if you want to teach your children about the cultivation of the vineyards and wine-making, you can take them to the Santorini Wine Museum at the Koutsogiannopoulos winery.
For families, I recommend a kid-friendly wine tour such as the Santorini Guided Winery Tour. Click here to book your Santorini Guided Winery Tour
Museums
The Tomato Industrial Museum is dedicated to Santorini's most important agricultural product. This museum is a former factory-turned museum and is tracing the history of Santorini's tomato paste industry.
In the Museum of Prehistoric Thera you will see finds from the excavations at Akrotiri, the earlier excavations at Potamos, and rescue excavations at various other sites on the island.
There is also a Naval Museum in Oia. Captain Antonis Dakoronias started collecting items that reveal the naval history of the island in 1951, and in 1956 the Maritime Museum was founded.
Atlantis Books Bookstore
A must-visit for kids and adults that love books is the Atlantis Bookstore. This unique bookstore, located on the main marble street of Oia, is considered one of the most picturesque bookstores in the world. A two-room hobbit cave stuffed floor to ceiling with real books and amazing views onto the Aegean.
If your children love books about Greece as much mine, have a look at our recommendations in Best Greek Mythology Books for Kids.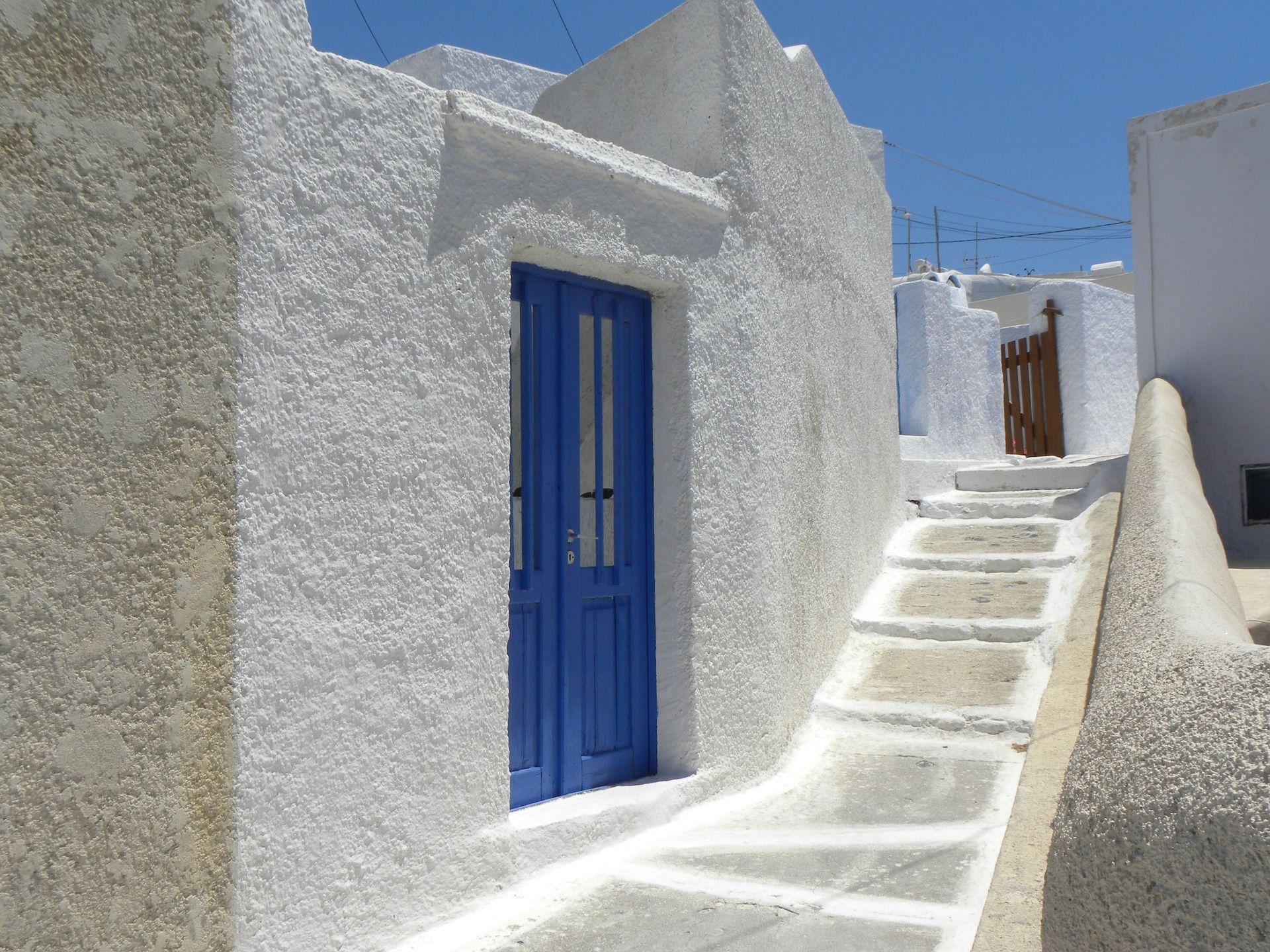 Beaches in Santorini
The beaches on the East coast of the island are safer, longer, and more family-friendly than on the other sides of Santorini. You can take the kids to Red Beach, located in the southern part of the island near Fira. The red rocks give the beach its unique reddish colour and the water is warmer due to the constant volcanic activity. However, the access to the beach is rough and steep, so you may as well just decide to admire it from the cliff.
Explore Oia and Fira villages
When in Santorini, everyone wants to see the island's landmark: the white village of Oia. This pretty village of never-ending narrow streets, nooks, and crannies is a great place to explore. The village will attract everyone's attention with its colorful houses and decorated walls.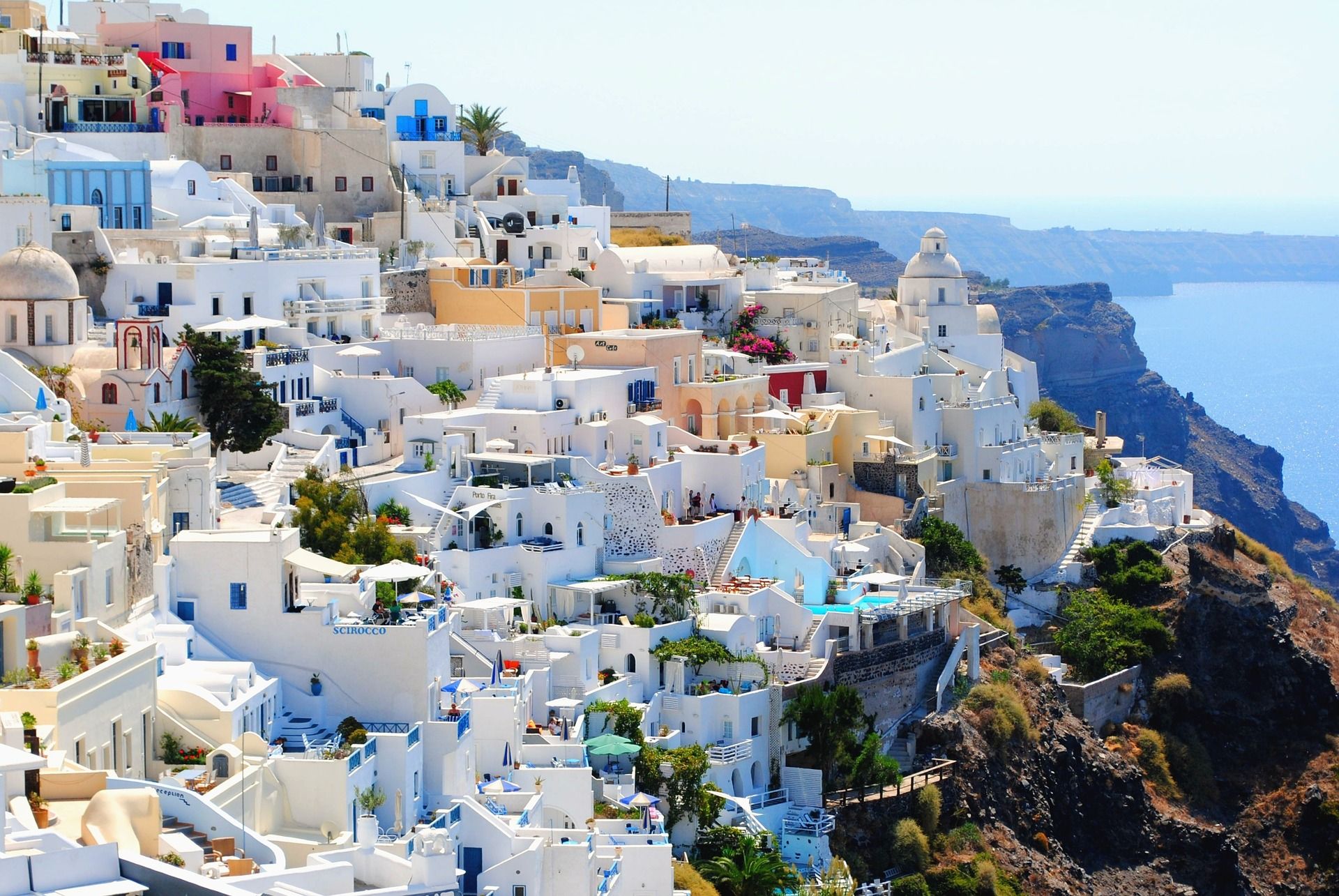 The views in Oia are spectacular and it's a great place to watch the sunset. Older kids will enjoy the beautiful 2-hour walk of 10 km from Fira to Oia.
Teens over 14 years old will love the Fira: 4-Hour Evening Food and Drink Tour with a Local. It includes a guided walking tour with lots of Santorini delicacies!
Click here to book an evening Food and Drink Tour with a Local in Fira.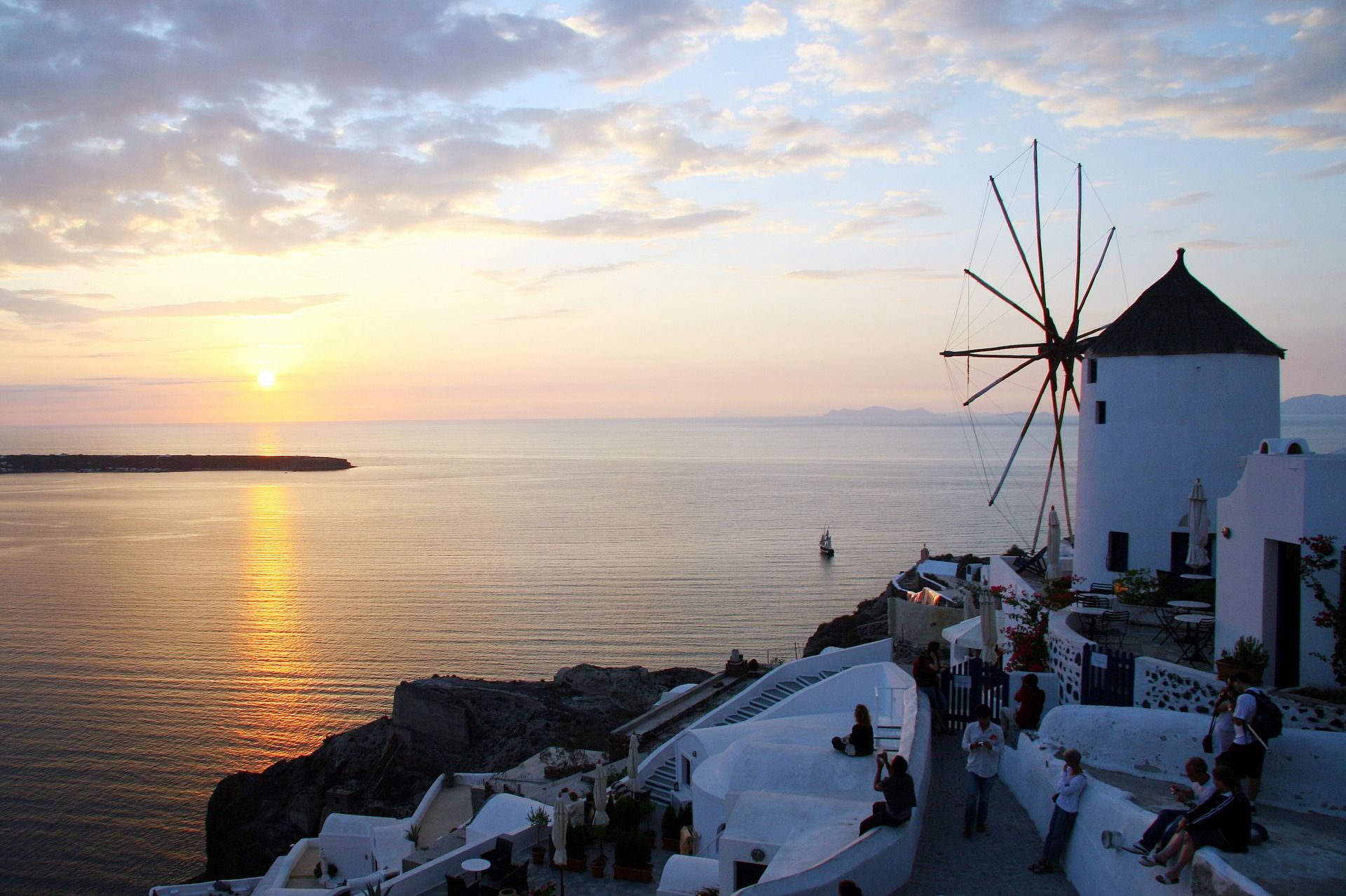 Bus Tour
In your kids do not like to walk, opt for a bus excursion? There are bus tours in Santorini offering a comfortable way to explore the island with kids. I would recommend the Minibus Panoramic Tour for families. This tour is ideal for kids because it is short and offers comfort and flexibility while you are driven around the narrow streets of Santorini.
Click here to book your guided bus tour in Santorini with Kids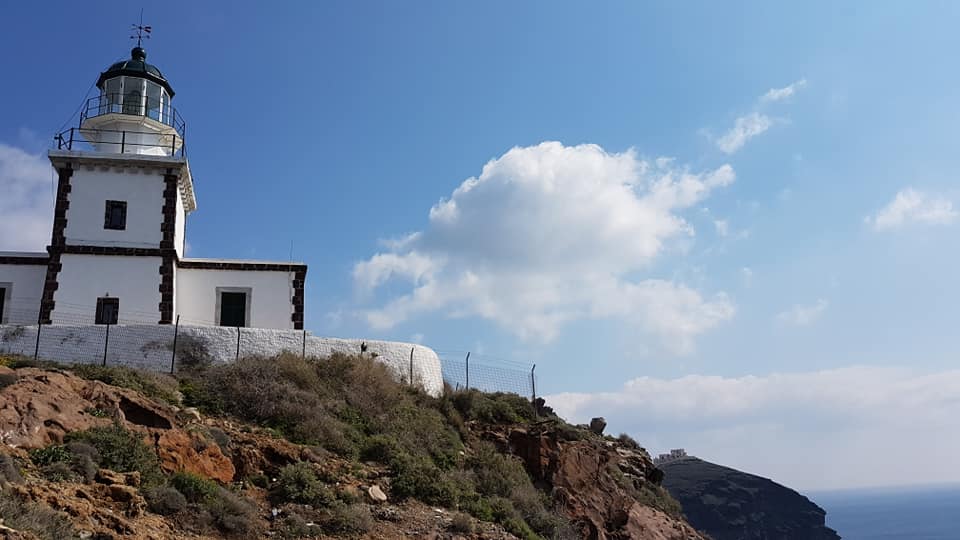 Boat trip in Santorini and Volcano
A boat trip in Santorini is a must-do. There are many boat tours covering different parts of Santorini and the Volcano. Here is a list of boat tour options covering the most important sights of Santorini.
For families, I recommend the Santorini: Morning or Sunset Cruise with Food & Drinks. It includes lots of fun at the best swimming and snorkeling spots, a maximum of 20 fellow passengers, a trip to the hot springs and yummy drinks, and delicious Greek food. You can cancel without a fee.
Click here to book your family-friendly Sunset Cruise with Food & Drinks
Visit the Santorini Volcano with kids

A visit to the Santorini volcano cannot be missed. Autumn is the perfect time for this. The hike is only suitable for kids who walk easily starting from about 7 years old. A path takes you to the top of the Volcano where you can see smoke coming out of the craters and the smell of sulfur. There is no shade here, therefore, bring a sunhat and water.
For families with older children, I recommend the Volcanic Island with Palea Kameni hot springs. This tour includes a boat trip to the small islands that are home to volcanos, hot springs and traditional villages. There is a stop at Nea Kameni and take the path to the crater of the active volcano. There is also a stop at Palea Kameni for a swim in the hot springs. More stops at Thirassia, Manolas and Armeni. The tour takes is 6 hours.
Santorini with kids may sound like a challenge, but if you pick the right tours and don't plan too many excursions during your vacation, you will have a great family experience!
Where to stay?
Click here for a list of recommended family hotels in Santorini. For special offers on Santorini hotels in Autumn, check out the deal finder below.
Disclaimer: This blog post contains affiliate links.