Last Updated on August 3, 2022 by Celeste.
It's time to stay at home and hit the pause button. In these uncertain times, your health and the well-being of your loved ones is what matters most. But that doesn't mean we have to stop connecting, being inspired and learning – maybe more now than ever before.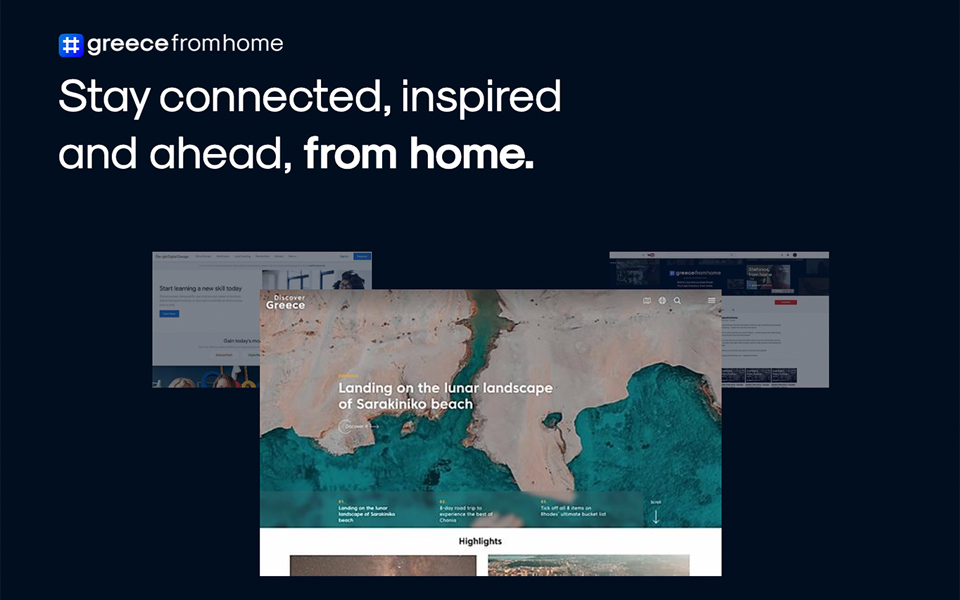 And while, for now, travel looks uncertain, one thing is for sure: at some point, we're all going to re-emerge! Until then, we are all staying at home…dreaming of the beautiful Greek islands, warm summer nights on the beach and delicious Greek food!
Being a parent of two young kids, working from home, I understand the challenges of 'social distancing'. That is why I have decided to start sharing a few ideas to help families keep themselves occupied while at home.
If you have any ideas or items that you would like me to focus on, I'd be delighted to hear them.
Greece from home
Staying at home does not mean that I will stop sharing my love for Greece with you. I will continue posting beautiful destination photos, digital experiences and family travel ideas.
I also want to show you Greece from Home. An amazing and inspiring platform connecting you with places in Greece. The archaeological sites and museums, the glorious sea, the mountains and lakes, picturesque villages… You can now explore them on YouTube from the safety of your home. Have a look and experience the best of Greece through Greek music, mythology, cuisine, arts, crafts, fashion, sport and more.
Related Posts