Last Updated on October 8, 2022 by Celeste.
Waterfront lifestyle, five-star luxury, fine dining experiences and space for sharing time together, relaxing and making memories. This is a review of our June beach vacation at Grecotel Lux Me Daphnila Bay Dassia.
LUX Me Daphnila Bay Dassia Corfu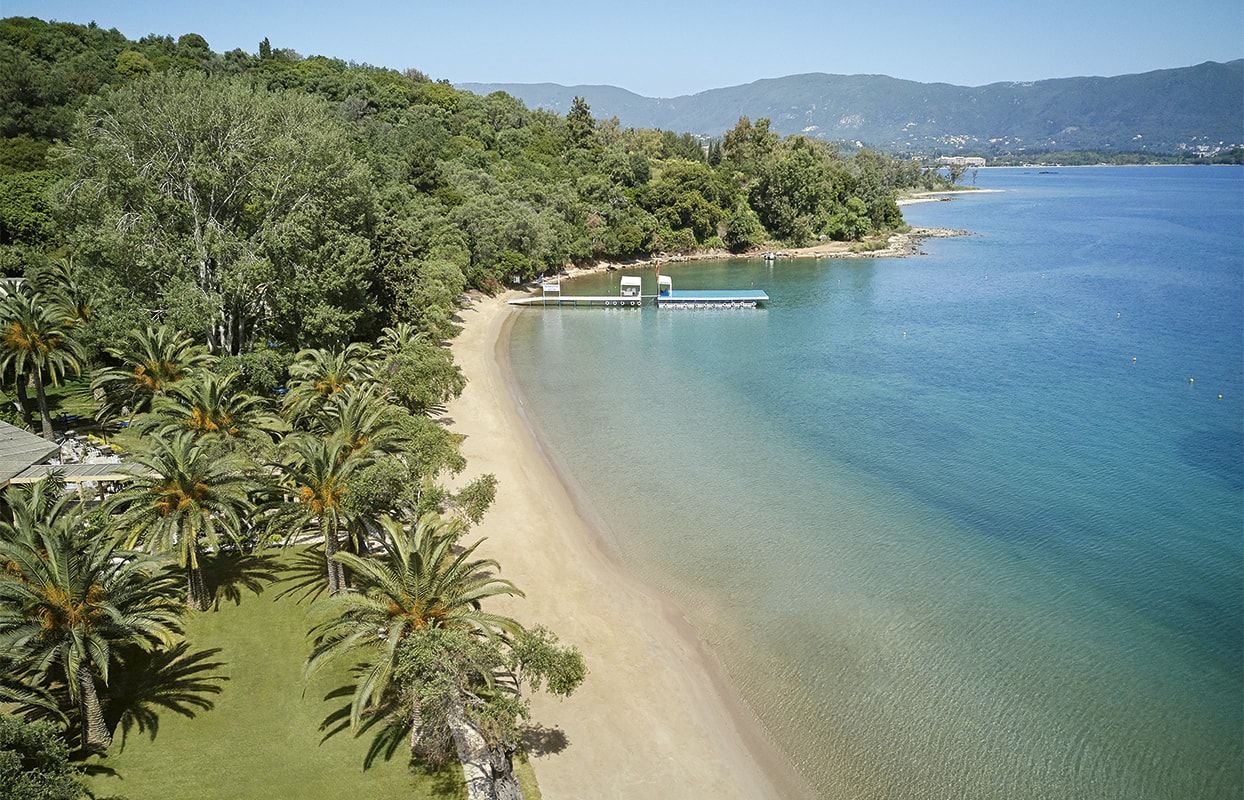 Garden of the Gods
The magical island of Corfu is the most Northern island in the Ionian Sea. It is among the most beautiful and popular islands of Greece. Due to its strong historical connection with Europe, Corfu was among the first Greek islands to open to tourism. Located on the northwestern side of the country, Corfu island has a cosmopolitan feeling combined with a special traditional character.
The island has a rich history and was once a favoured retreat for golden-era jet-setters and royalty such as Queen Victoria and Empress Sissy. The Palaces of Achilleon and Mon Repos are one of the must-see places on this green gem. The interesting mix of British, French, Byzantine, Italian and Greek cultures make this island a place for people looking for amazing gastronomy, history, architecture, and culture. The international airport of Corfu and its seaports (from Greece and Italy) make it an easy to reach holiday destination for families. My family and I travelled by plane from Athens city. This trip took us 45 minutes.
This post is also available in Dutch.
Lux Me Daphnila Bay Dassia
The resort of our Corfu vacation is located on the most exclusive peninsula of the island; the most gorgeous Kommeno peninsula covered by silver coloured pine -and olive groves. The breathtaking natural setting of the peninsula in the Dassia Bay with its turquoise bays and romantic corners is the ideal location for 3 Grecotel resorts. These are the relaxed and unpretentious seaside resort of Grecotel Lux Me Daphnila Bay Dassia, Luxury Resort the macaroon-coloured Grecotel Eva Palace, Luxury Hotel and the exclusive accommodation of the Grecotel Corfu Imperial, Exclusive Resort. The resorts are connected by luxury shuttle bus service and boat. The resort is located at 2,5 km from the centre of Dassia and 13 km from the picturesque Corfu town. The international airport is 14 km away.
Lux Me Daphnila Bay Dassia combines a hotel with bungalows, all hidden away in a lush hill and sea-side setting. Its natural beach and its accommodation are great for families. There are several types of family suitable bungalows and villas, all located in lush gardens covered by bougainvillaea and pines. I loved the ones right on the beach as well as the higher located ones because of their beautiful views.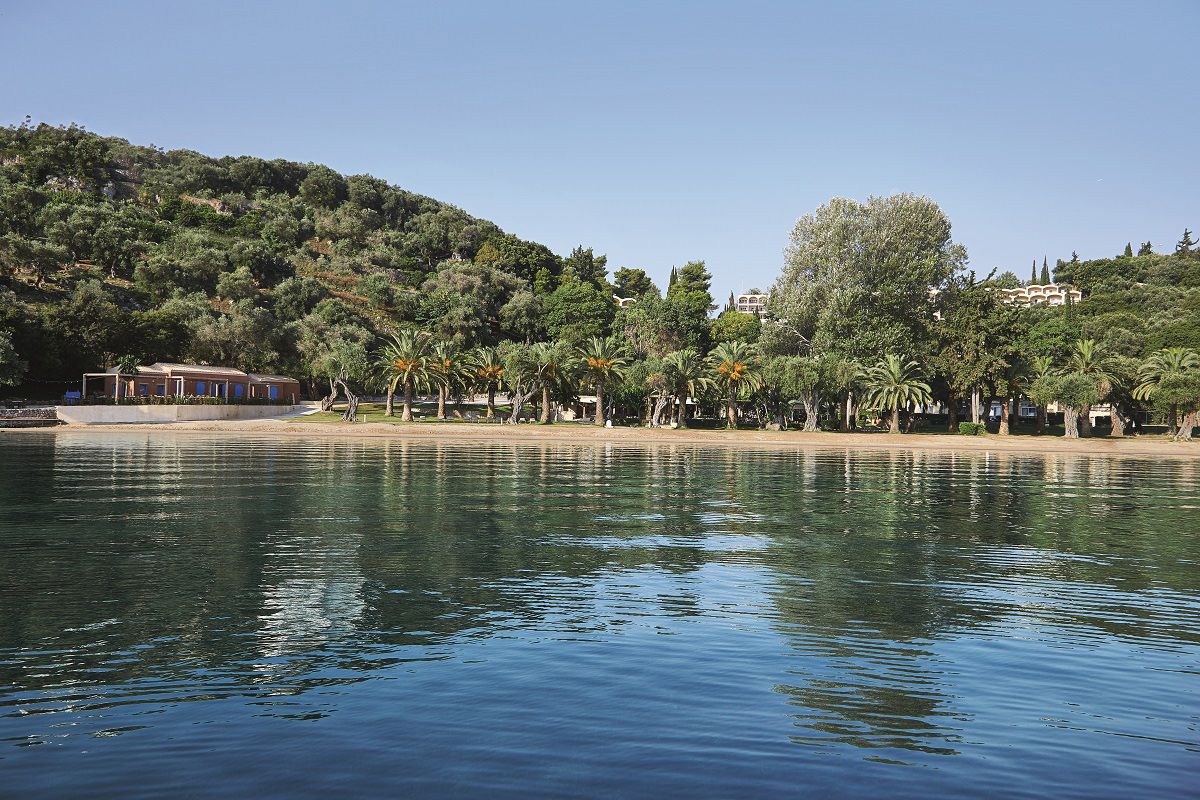 We stayed at the Paradiso Family Bungalow Sea Side; a spacious bungalow of 50m2 with a large balcony. It was located against the hill and offered a view over the Dasia Bay, the mountains, and the Ionian Sea.* I took the photo below from the bungalow's balcony.
Paradiso Family Bungalow
Our gracious 'home away from home' featured two sleeping areas and Mediterranean style decoration in cool Corfiot colors with local stone floors. The main bedroom had a king-size bed and the lounge area featured two sofa beds for the kids. The sleeping areas were divided with a sliding door. The en-suite marble bathroom had a bath, shower, and separate WC with organic Grecotel Farm body care products.
The room had much storage/cupboard space and colonial-style wooden furniture, a large bar with the minibar and outside sitting area. The welcome drinks, canapes, complimentary wines, fruits, and flowers made us feel at home immediately.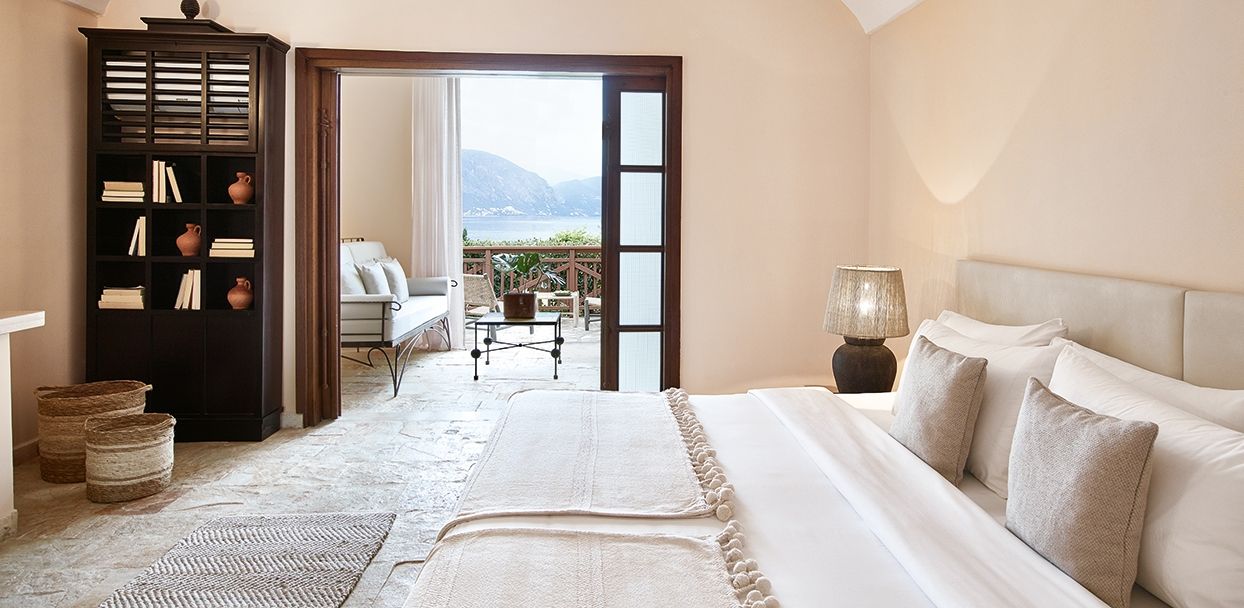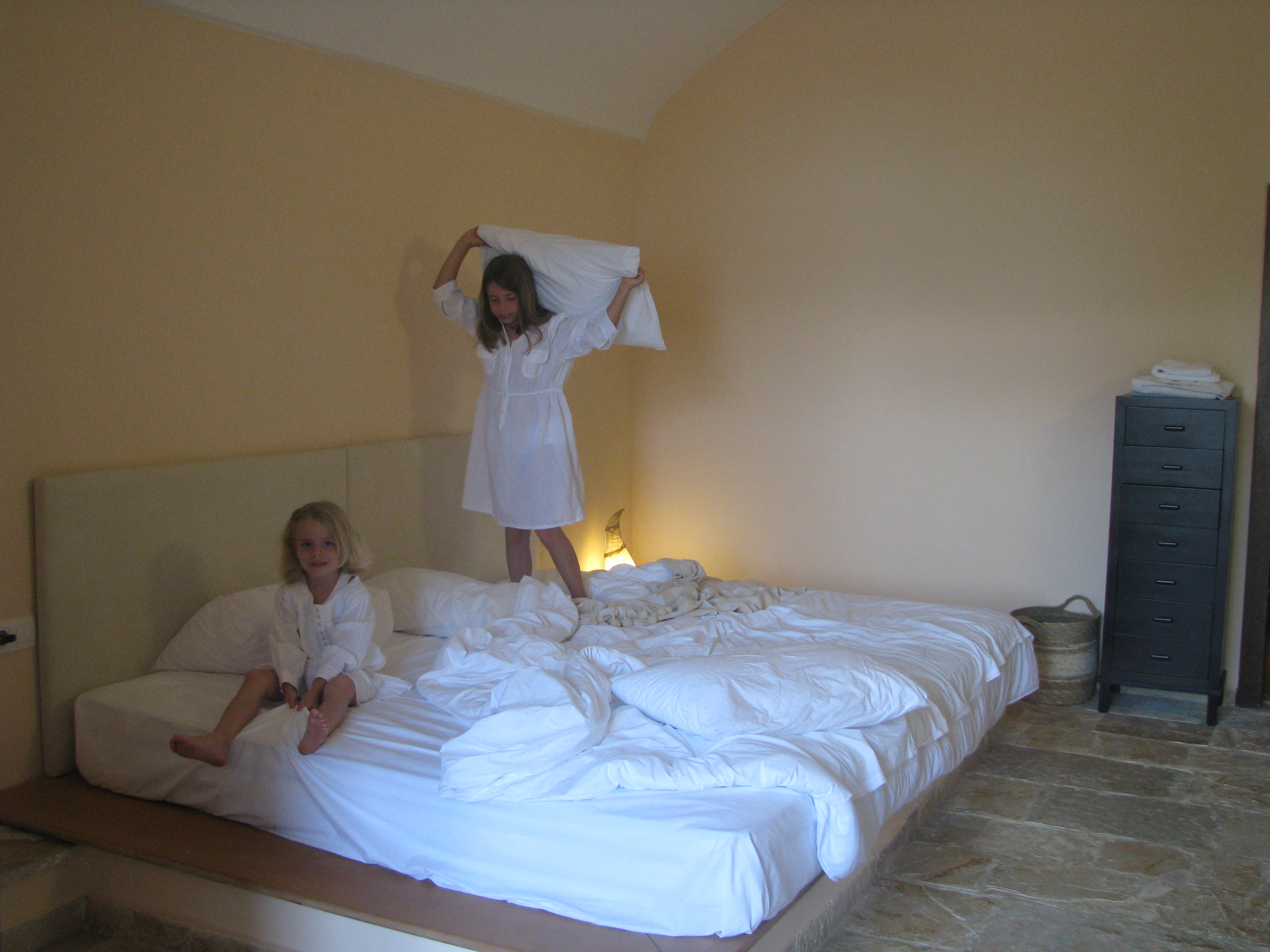 Luxury Made Easy
Lux Me Daphnila Bay Dassia offers the unique concept of Luxury Made Easy, or simply: LUX ME. It means that this 4* family hotel offers the same exclusive service and hospitality to its guests as can be found in the other two 5*hotels on the peninsula. Fine dining experiences, a Thalasso Therapy Spa, a 24h Whatsapp concierge, a brand new wine cellar with sommelier and wine tasting services, a Chocolatier & Patisserie, premium brands drinks, exclusive beach and pool services, kids welcome gift and other Grecotel luxuries. Dining around means that guests can experience culinary journeys in all the a la carte restaurants in all the hotels. Guests with a 4* budget or families that want to feel free with their children can thus spend time together and indulge in luxury. What is unique at Daphnila Bay Dassia are the many sports facilities including a 7 court tennis club.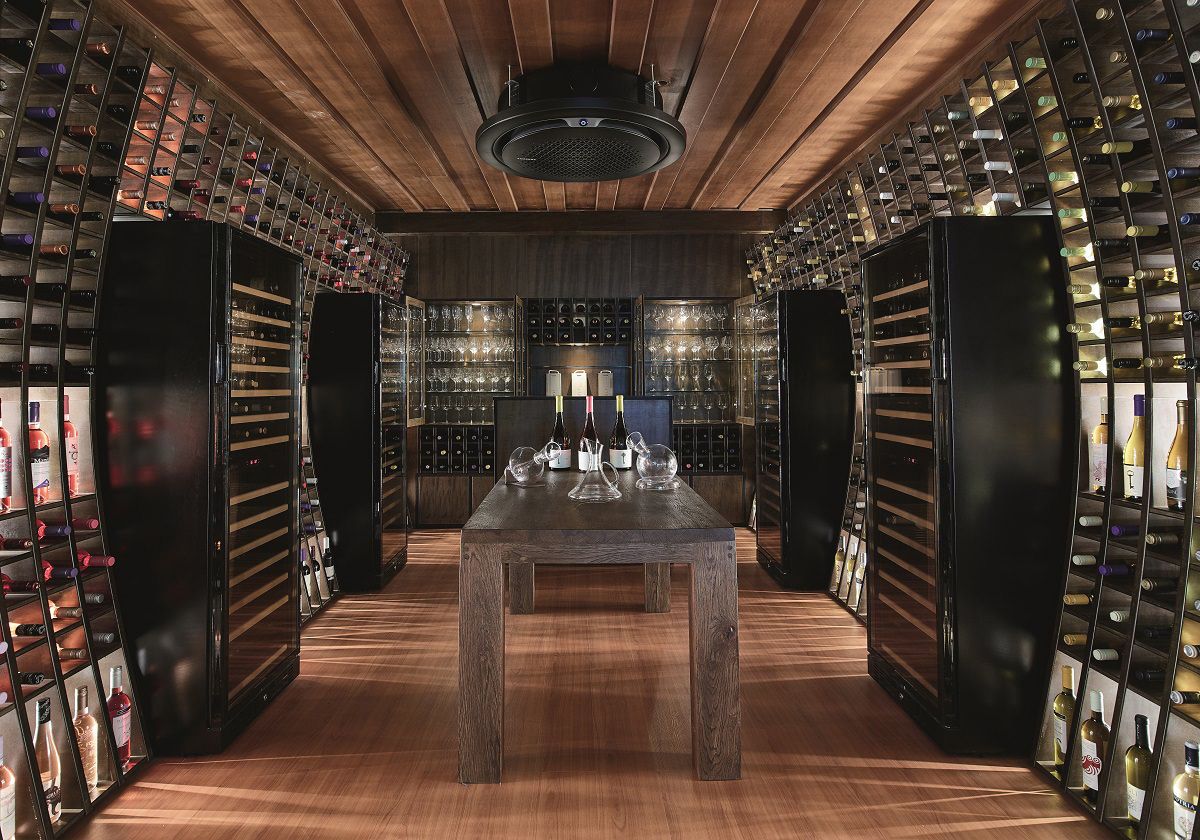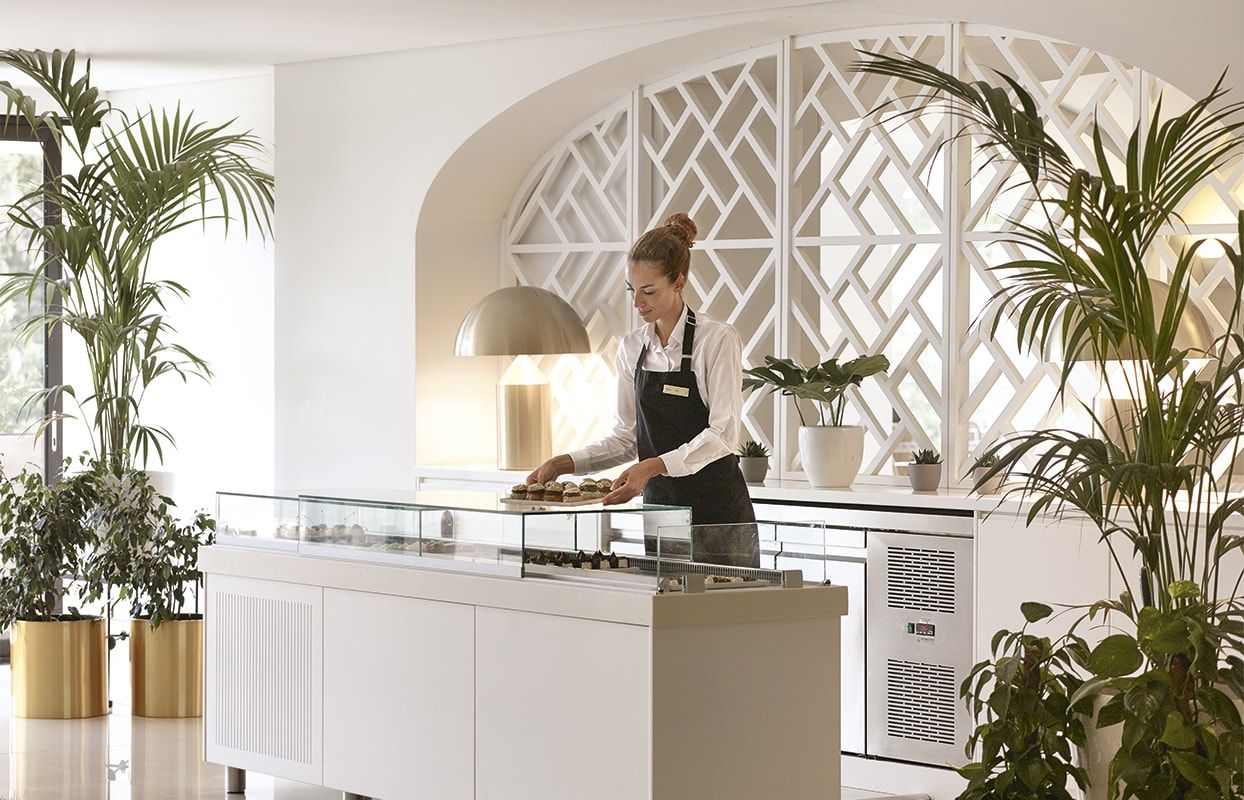 Waterfront lifestyle
The natural beach at the resort is great for families with kids. The sticky sand makes excellent sandcastles. The sea is shallow and clean. The large grass areas are very suitable for babies. There is also a changing area for the babies and plenty of shade everywhere under the palm – and olive trees. The beach of Lux Me Daphnila Bay Dassia is Blue Flag qualified.
This label guarantees clean sea, lifeguards, watersport, bathrooms, and showers. There are many loungers on the beach and there is enough space for everyone. My kids loved running over the beach in the afternoon.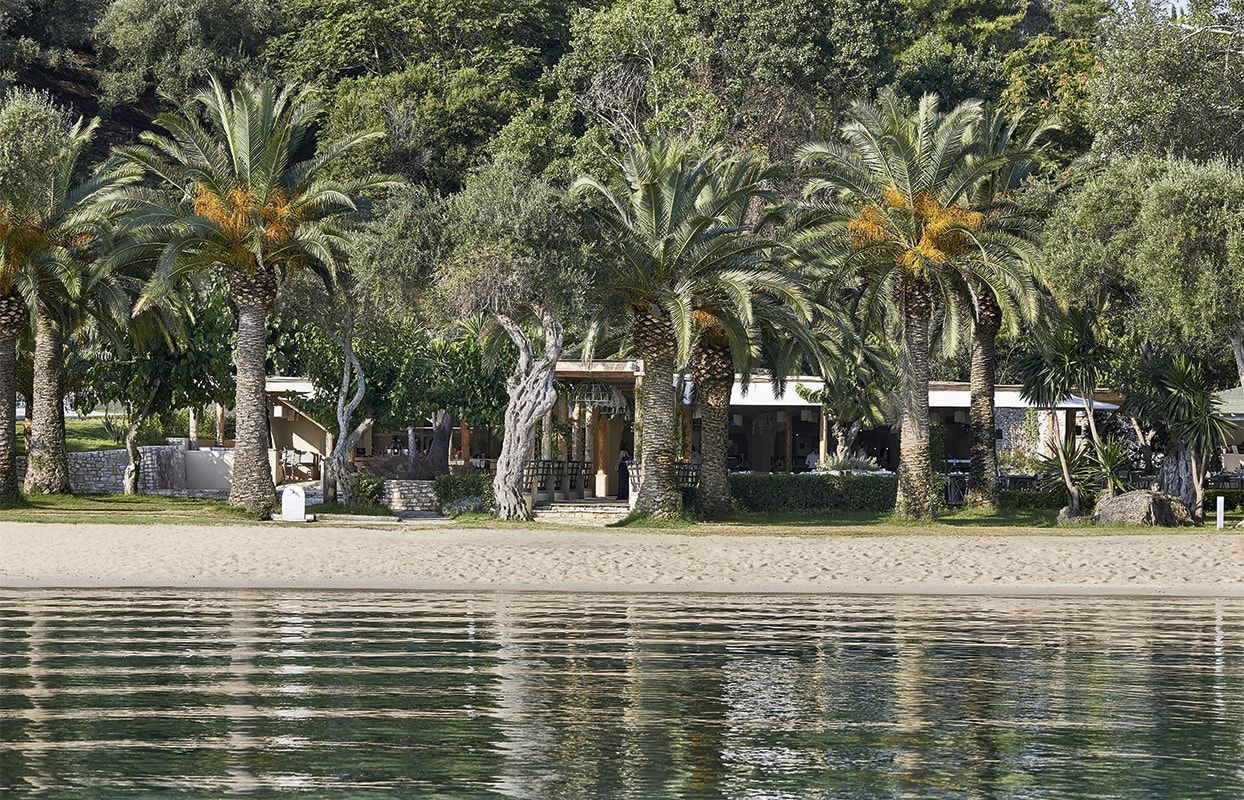 Too tired to walk back to your bungalow after a long day at the beach? A luxury leather-seated shuttle bus will take you back to the lobby, pool or else you want to go.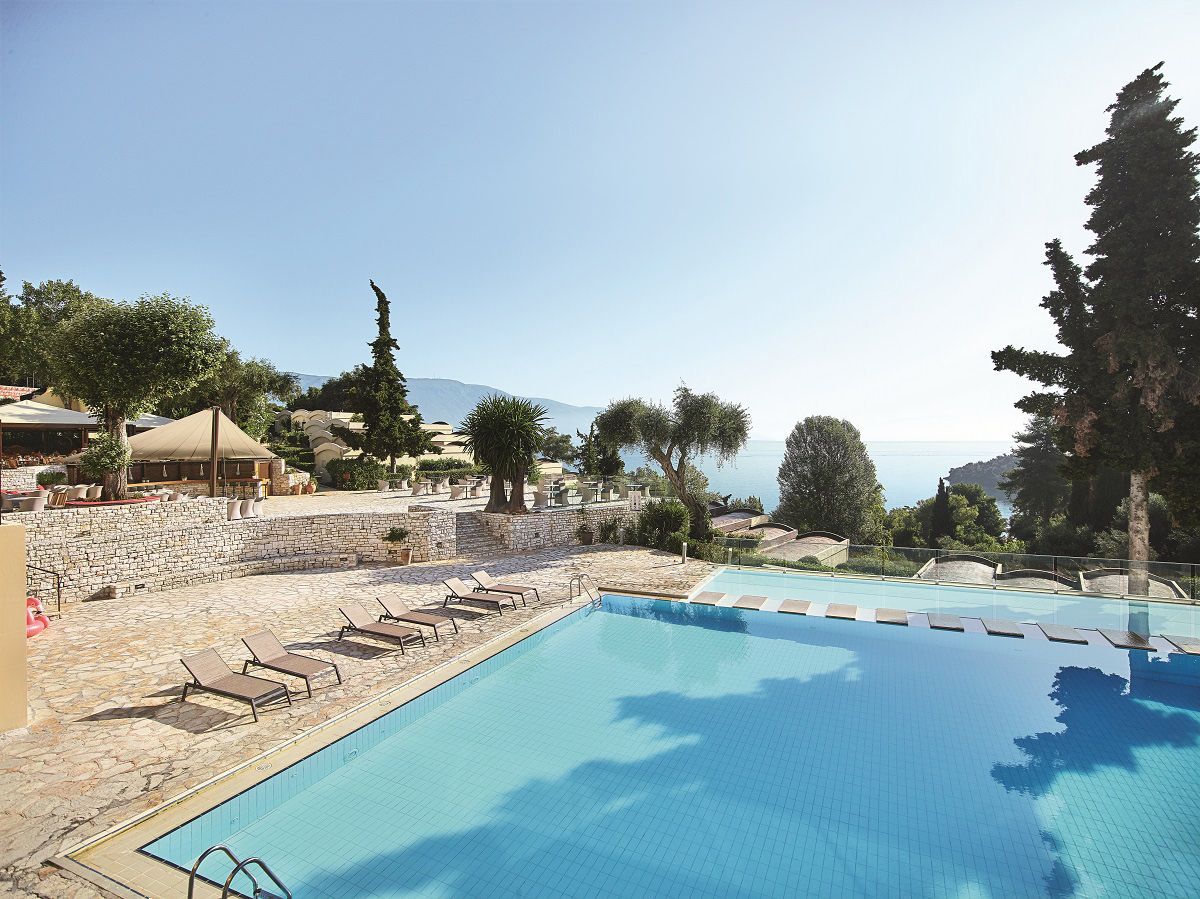 Pools
The resort boasts a large outdoor freshwater pool overlooking the sea surrounded by sun loungers and a children's pool. Indoors is also a heated Thalasso pool with seawater but only for the Thalasso programme users. I loved watching the panoramic views of the pool. A pool service brings you fresh fruits, water and other refreshments, no need to get up.
Too lazy to go for lunch? I ordered burgers and salads for my kids at the pool and they were great. Although my kids can swim, the little one needs supervision. The lifeguard at the pool was very capable. Not only was she on guard all day, she also helped my little one to improve her swimming techniques.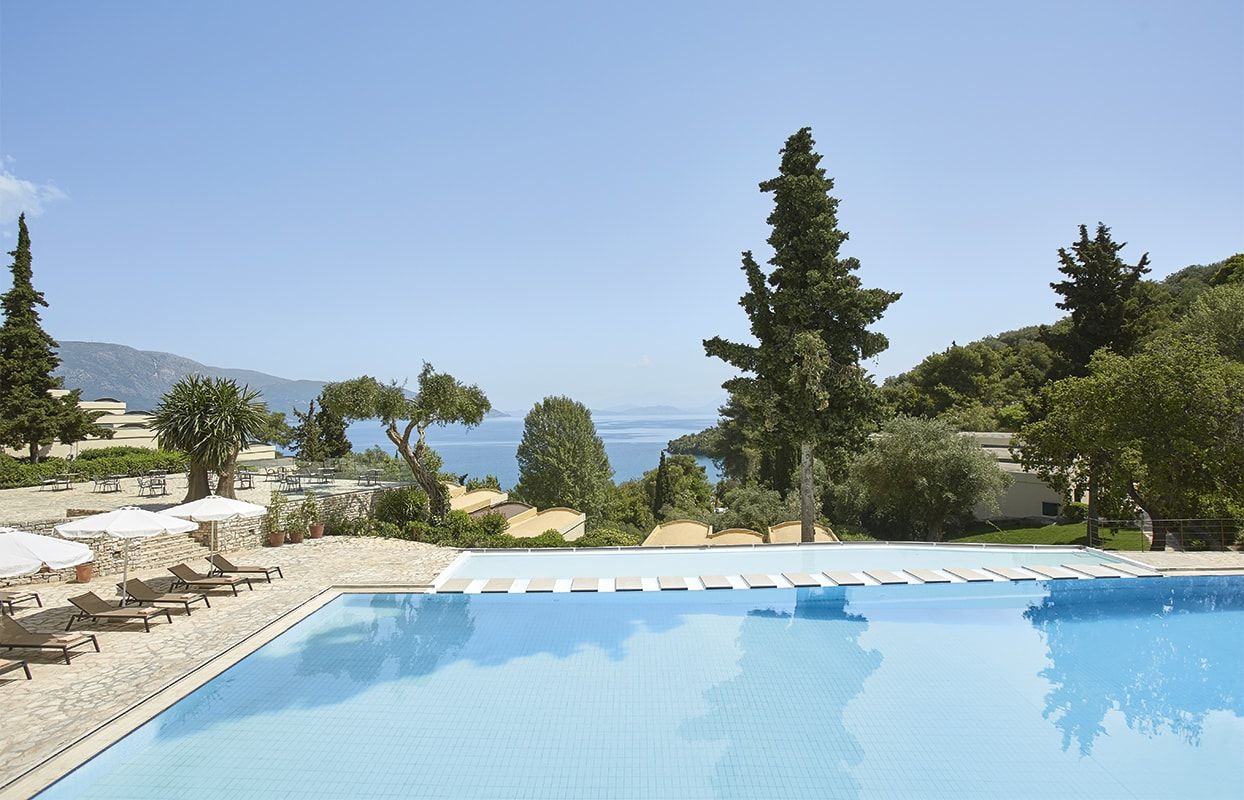 Family & Kids
So much to do for families and kids in Daphnila Bay Dassia. The list of activities seems endless. There are live music acts and DJ shows, dancing, movies, morning gym classes, aerobics, beach games for kids and families, musical nights with traditional Greek dancing and lots of sports. Tennis, 5×5 mini soccer, basketball, archery, table tennis, watersports, a fitness club and lots more. We much enjoyed the Greek dancing and songs.
Quality Family Time
The resort offers enough space for sharing activities and time together while also enjoying private time. I loved the spacious lobby, lounges, and decks. The luxurious lobby with glass and white marbles was our favourite hang out in the evening. Not coincidentally, also near the Patisserie! The lobby offers reading corners, TV's, billiards and games.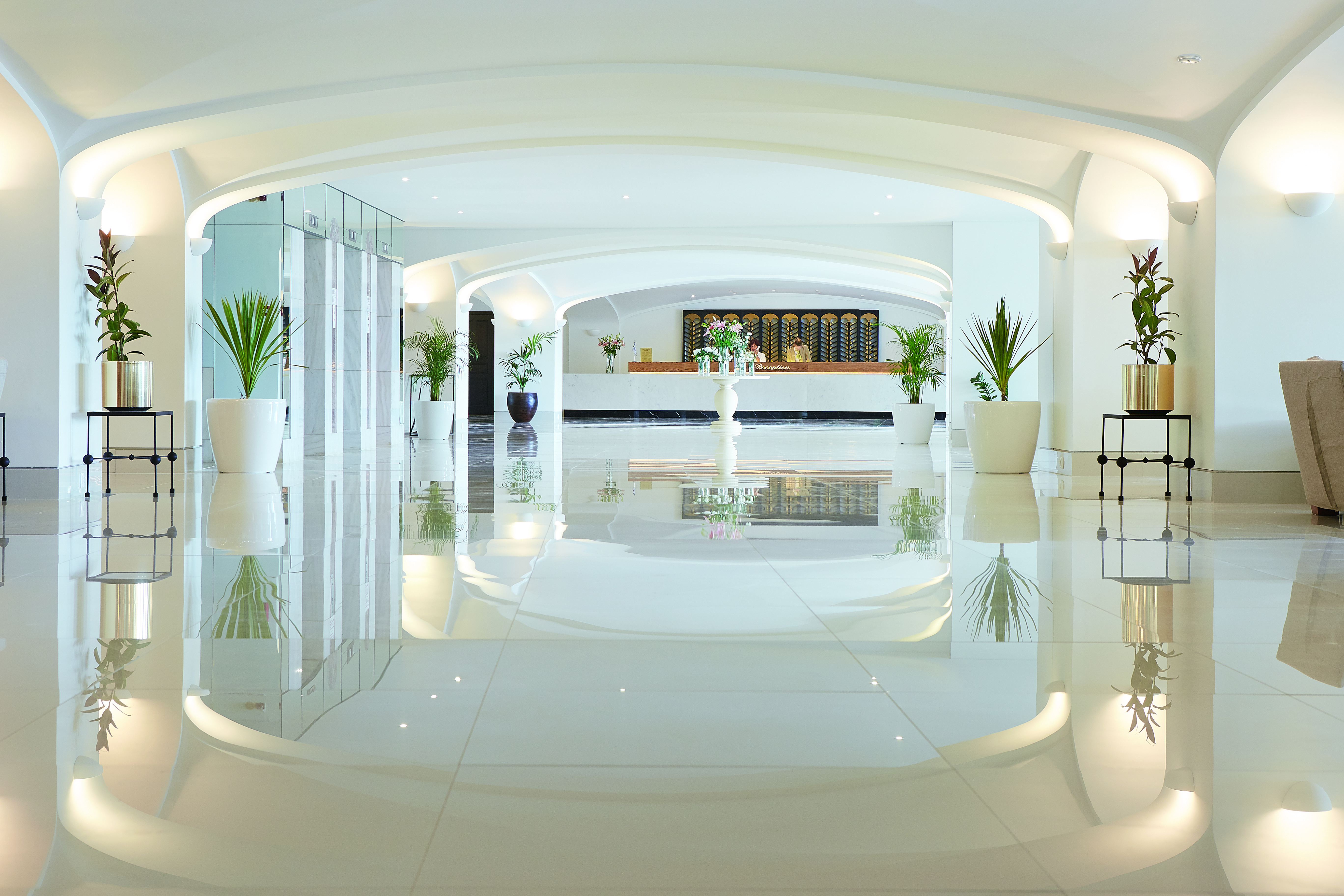 Heaven for Kids
The mini club is located on a quiet corner of the hotel underneath large trees. It hosts a swimming pool (kids can go only under supervision), outdoor playground and indoor spaces for games, crafts, movies, and play. There is a soft play area for the little ones, a spacious room where the planets come alive and lots of creativity, arts and crafts. My children loved making bookmarkers, monsters of recyclables and the treasure hunt. The multilingual staff was sweet and caring.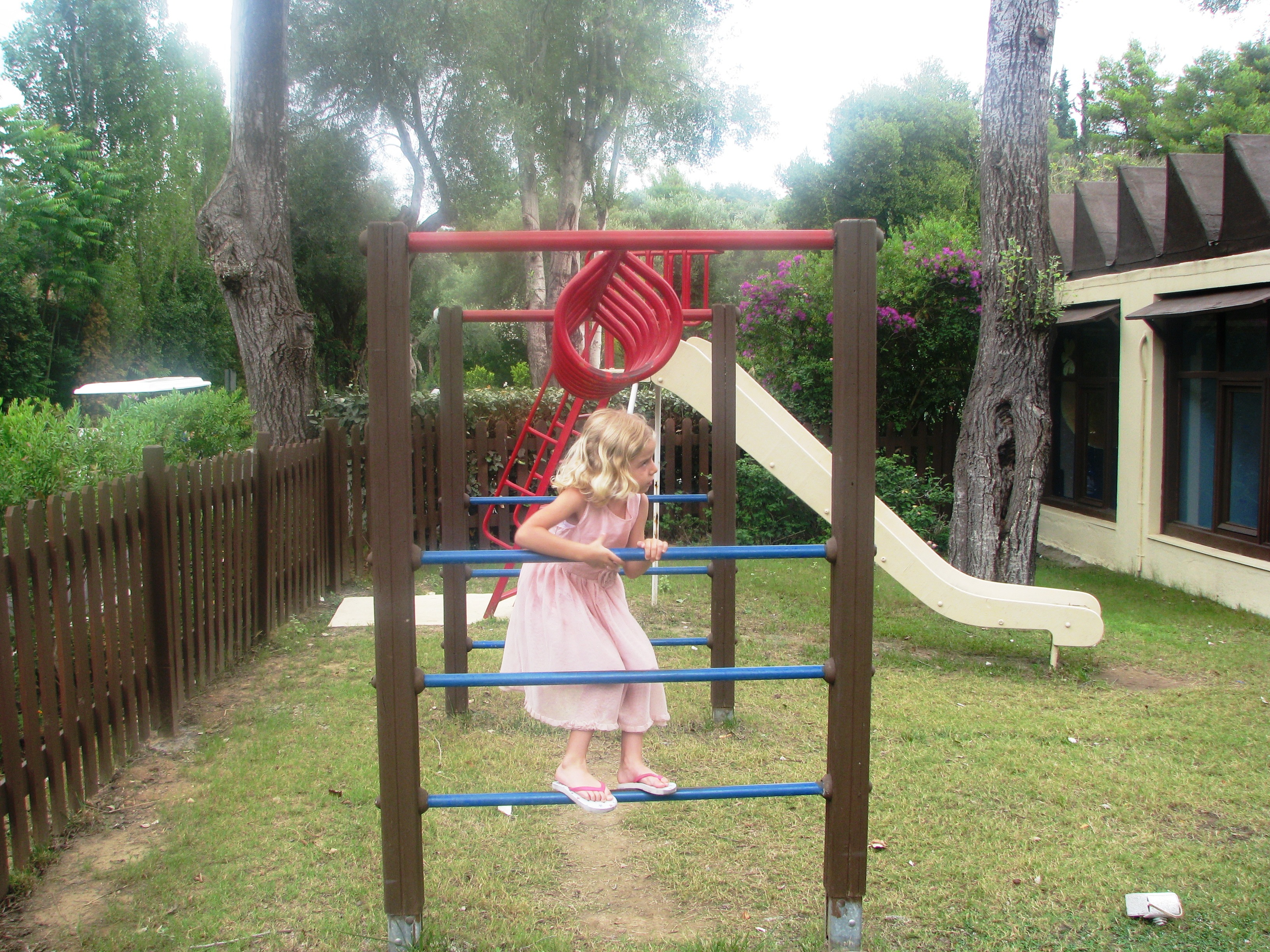 Travel light
No need to carry anything on your holiday to Daphnila Bay Dassia; Grecobaby takes care of everything that you need when traveling with babies & tots. Cots, high chairs; trainer steps; potties; buggies; changing mats; training seats; bottle warmers; baby bathtubs; bouncy chairs; listening devices(some items incur a nominal charge). Requests for GrecoBaby equipment should be made directly to the hotel prior to arrival. Some equipment is limited in availability.
I am very impressed with the Grecotel kids programme:
GrecoKids (3-6 yrs)

GrecoKids is all about having fun in combination with the Greek culture, its history, and its natural environment. Six days a week, GrecoKids can enjoy arts & crafts, water activities, team games, theme events, environmental days, treasure hunts & gardening fun – all at Grecoland.

GrecoJuniors (7-12 yrs)

From the new Discovery Adventures to parties & discos, there is something to occupy them from morning to night. Grecoland organizes sports, team games, water activities, creative crafts and whilst playing they are learning about their planet.

GrecoTeens (13 + yrs)

From morning to night, there is plenty to keep teens occupied. From beach volleyball, watersports, tournaments, hip hop dancing, Greek dancing, internet surfing, parties, and dances. (Mid. June – mid. September

Grecotel also offers summer camps (depends on the resort). There is an Arsenal Soccer Academy, a program with adventure activities (with the wonderful name Discovery Adventures), Make-up Courses, Be a Model Courses, English lessons, Dance lessons, Photography classes & excursions and even a DJ Course. (all at Olympia Oasis but not the Make-up and Photography) The summer camp program is not included in the all-inclusive price of the resort.

(Source: www.grecotel.com)
Elixir Thalasso Spa
I had some time to myself to enjoy the hammam, jacuzzi, and sauna at the Elixir Thalasso spa. Do you see my happy face!?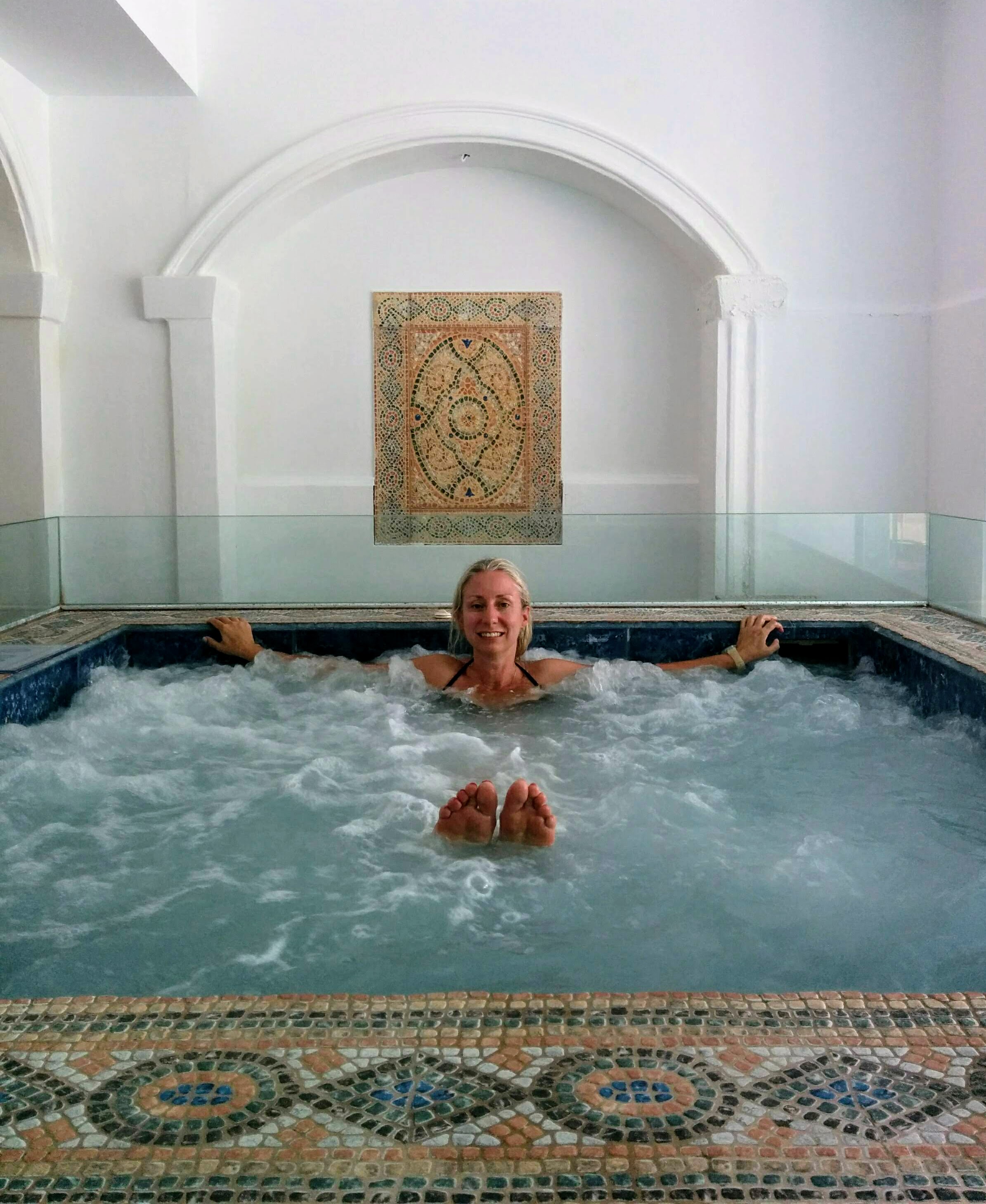 Kids are not allowed at the spa (16+) The sauna and hammam are free of charge. The spa is located next to the pool and offers beautiful views over the gardens, pine trees, and sea. The spa menu includes natural therapies based on Greek herbs and flowers. (Treatments are not included)

Restaurants & Bars
There are no less than 17 excellent restaurants and bars at the resort serving buffet meals, a la Carte fine dining, snacks and drinks. There is a 24/7 restaurant for 24 hours lounge and dine with coffee, pastries and light bites. But also pool bars, terraces and lounges, beach bars, a Patisserie & Chocolaterie, a creperie/gelateria and more. (A review of our fine dining experiences can be found here)
Antica Cucina offers Mediterranean cuisine in buffet setting for breakfast, lunch, and dinner and is inspired by the rustic kitchens of English country manors.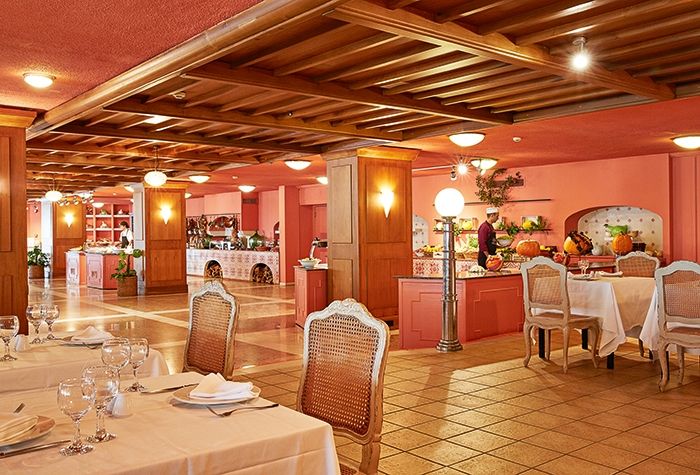 The rich choice of the breakfast buffet was overwhelming.
Cretan roots
A Cretan corner reflects the heritage of the Grecotel chain with mouthwatering culinary highlights from Greece's largest island.
During the evening buffet at Antica Cucina, guests are offered to taste exceptional wines with the consultancy of the hotel sommelier. Large tables are full of hot and cold Mediterranean dishes and an open kitchen with cooking shows of Greek highlights.
Petit Gastronomie
Our favorite corner of Antica Cucina was the kid's tasty corner dining area. Farm to table veggies and fruits including baby food.
Breakfast and lunch in buffet style were also offered at the Mandolato beachside bar. A lovely laid-back place with large wooden family tables right on the beach. No need to dress up here. The buffet had a rich choice of fresh fish, salads, meats, veggies, cheese and bread with each day different meals. Pasta, burgers and freshly baked pizza were daily available.
I loved having lunch here. I often choose the fish or the healthy Cretan specialities. I also liked the grilled aubergine with pesto. My favourite lunch food was mussels, together with a cold glass of wine while my kids were happily playing on the grass nearby.
Snacks
Gelateria for crepes and ice cream on the beach.
The Patisserie & Chocolaterie looked like a jewellery store. My children could not get enough!
We ate in 4 fine dining restaurants during our stay at Daphnila Bay Dasssia. The first one is the romantic Italian Giardini di Olivo. Beautifully located on the beach under the stars. Kids loved exploring the beach while we adults were drinking an aperitive.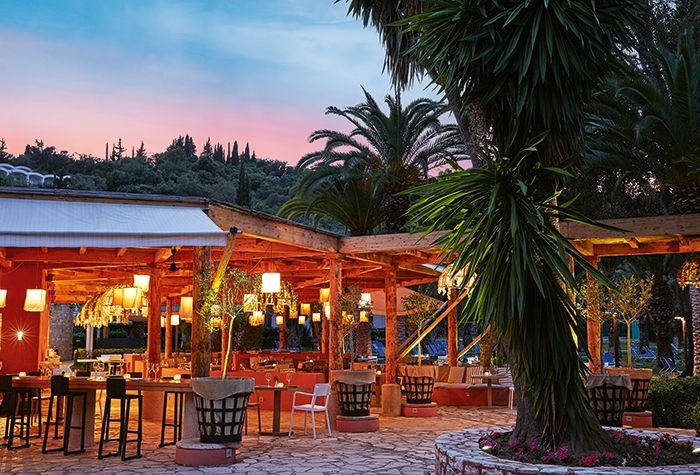 We had lunch and dinner at the newly opened Greek tavern on the beach called Tavernaki. Here you will learn everything you need to know about Greek products, dishes and how to make them. A demonstration of Greek salad making, a coffee ritual and more is what you will see.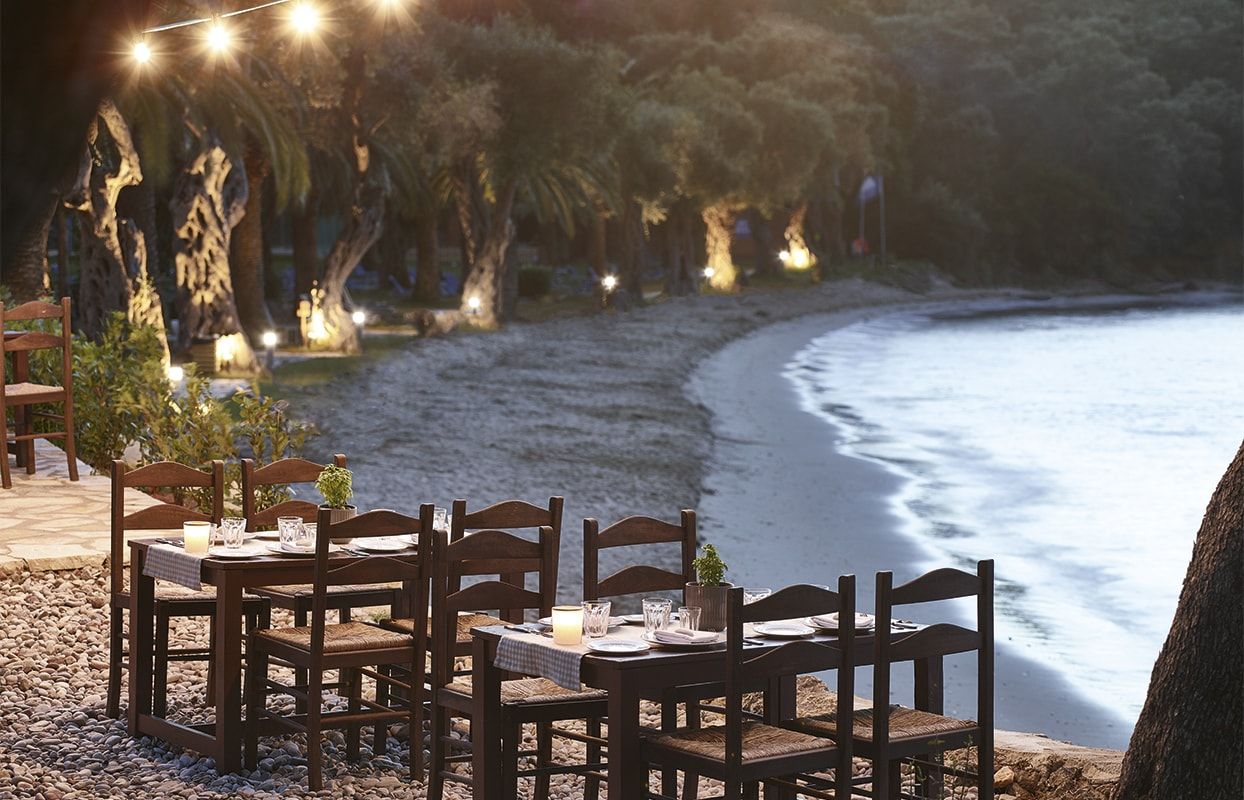 For fine dining, we tried Il Gattopardo located on the lobby terras overlooking the classy pool and the sea. We were offered the Menu Degustation with tastes from Greece, Italy and France.
In the Corfu Imperial Asian a la Carte restaurant Kumquat, we had spring rolls, sake maki, chicken curry and oriental style noodles.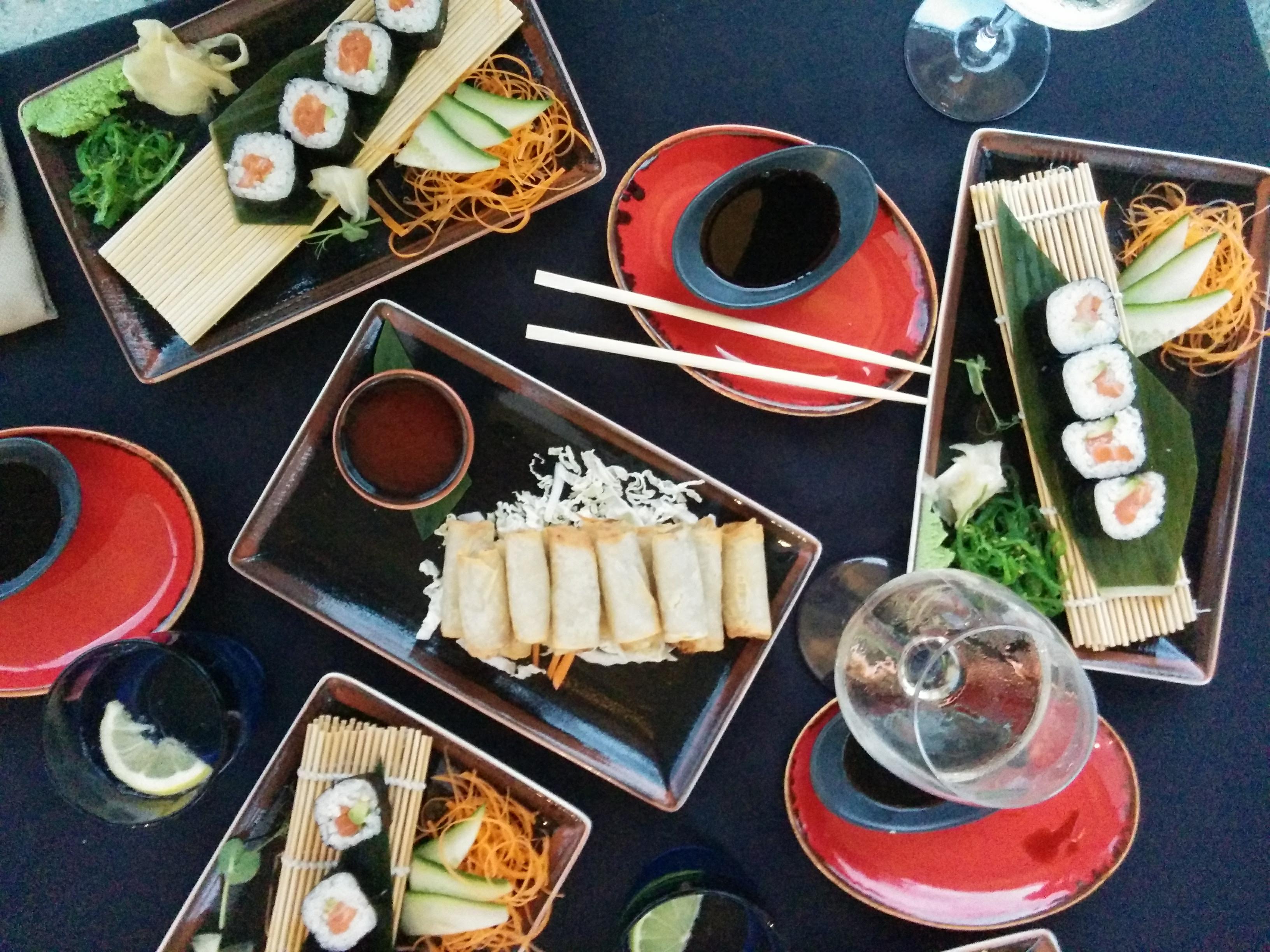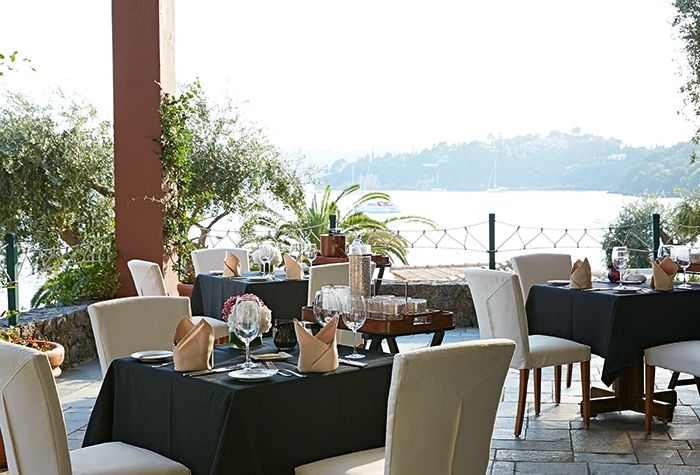 Perhaps one of the best experiences of our holiday. At Aristos we indulged a tasting menu of gastronomy concepts with local flavors complemented by impeccable service and dreamy ambience. Haute cuisine with great service and true Greek hospitality!

Find a complete review of our fine dining experiences in this blog post.
Happy Birthday!
Time for a celebration? It's possible at Daphnila Bay Dassia. We celebrated my daughters 9th birthday under the stars at the Giardini di Olivo. It was an unforgettable birthday party!
Danilia Village in Corfu
Danilia Village is an open-air museum that has been used for the James Bond movie 'For your eyes only' and is also the setting for the successful British TV series 'The Durrells'. More about this special place, its history and its educational opportunities in Danilia Village in Corfu.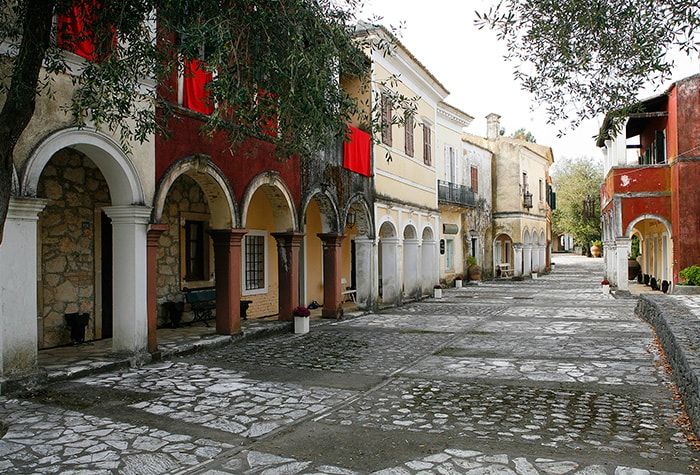 Our review
We had a relaxing beach vacation that started with a limo pick up and welcome drinks and ended at the phenomenal Aristos fine dining restaurant. We recharged our bodies and mind at the beach and spa, had sea food lunches, enjoyed wonderfull sunsets and panorammic views.

Kids Loved…The pool, crafts in the miniclub and unlimited chocolate from the Chocolaterie

Parents Loved…The spa and al fresco fine dining

Must try…Wine tasting with the sommelier and a trip in Dassia Bay on the hotels' luxury boat
For more information, prices and booking, please click here.
Things to do in Corfu with Kids
If you want to find out what you can do with kids in Corfu, have a look at 10 Things to do in Corfu with Kids.
If your family likes waterfun and waterparks, than also check out my review of the Grecotel Grecotel Olympia Riviera resort in the Peloponnese. The beach resort hosts a brand new Olympia Aqua Park, the largest in a resort in Greece and it includes an Elixir Thallaso Spa Center. Another nearby reviewed resort is Grecotel Casa Marron.

Updated in July 2019: My most recent trip was to Rhodes island where I reviewed Grecotel Lux Me Rhodes.
**Our bungalow was completely renovated. Others are partial. Check this at your reservation. Photo credits for the featured photo above this post: © Grecotel Hotels and Resorts. Disclaimer: I was a guest at Lux Me Daphnila Bay Dassia with my family. As always, the opinions and thoughts expressed are my own