Last Updated on January 31, 2023 by Celeste.
Prepare, Plan, Practice Gentle Parenting, don't overpack, take care of yourself and chill! Traveling with kids can be a lot of fun with the right preparation! Here are my 10 best tips to travel with baby.
Tips to Travel with Baby
To celebrate the book launch of Dream Big Baby Book this week, I was invited to speak about my blog and traveling with babies. I remembered how anxious I was with my first international trip with my newborn and how careful I was researching and planning. Did you know I created Excel sheets of travel strollers?! I contacted every single airline and planned my trip in detail. That first flight was successful, and many followed afterward. To help others, I decided to summarize my best tips here below.
1. Air travel with a baby > 3 months
For your baby's health, it's ideal to travel by plane after the first 3 months. The immune system of the baby will be a it more developed and its brain has settled after birth.
2. Make smart reservations
Plan your trip around babies nap time. Don't forget yourself. Flight during the day at regular hours are the best.
3. Plan ahead and take time
Make sure that you take a few days in advance to wash, pack and plan. Do not leave everything to the last minute. Take plenty of time to go to the (air)port and schedule extra time for feedings and diaper changes.
4. Tips to Travel with Baby: Practice Gentle Parenting
Respect your baby's needs and be attentive. Body contact (preferably a baby carrier), breastfeeding, and planning your travel around the baby's natural rhythm are part of it.
Tips for Travel with Baby: 5. Don't overpack
No need for toys and tons of baby equipment. You will have your hands full of your child during your trip. Make sure you have enough clean clothes and nappies.
6. Choose a family destination
Choose an island that caters to families. Avoid the young crowds and busy, popular party islands. When your baby is starting to walk, choose places with sandy beaches and hotels with grass areas.
7. Simplify your schedule
Don't book too many activities during your trip. Focus on family time and being together.
8. Take care of yourself
A happy mom = a happy baby (and the other way around). Make sure you get lots of rest, take your time to eat and sleep and drink lots of water during your vacation in Greece.
9. Take turns or hire a holiday nanny/babysitter
Following the advice at number 8, take turns with your partner and make sure that both of you get some time off. If you are traveling alone, you can consider a babysitter at your hotel or (when budget allows) a holiday nanny.
10. Trust yourself & Chill
Traveling with a baby is a new experience. It may have its challenges, but overall it is a time of making memories together. Keep your baby close to you, relax and trust yourself. Children can feel our energy and as long as you are happy, the baby will be too. So chill out and enjoy your trip!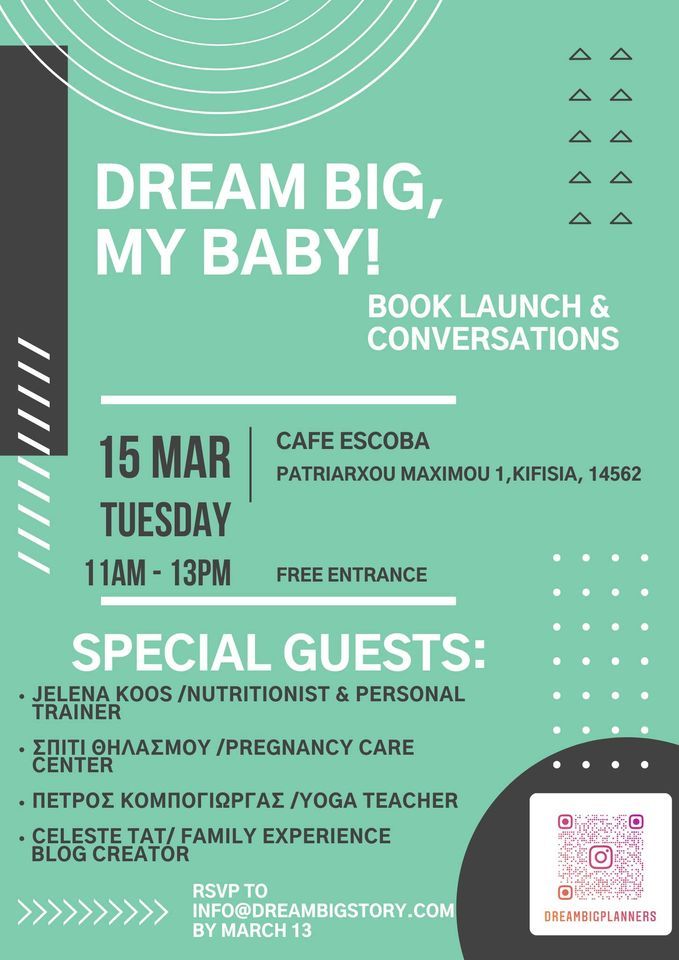 More Tips and useful articles
For more useful articles with tips & tricks, packing lists, and more, please read: