Last Updated on April 28, 2023 by Celeste.
Things to do in Milos | Family-friendly Milos Kids | Greek Islands with Kids | Family- Friendly Greece
Are you looking to travel to the Mediterranean? Why not forego the typical destinations and travel to somewhere unusually tranquil and lovely instead? Consider visiting Milos, a small yet stunning island in the Aegean Sea just a bit farther away from Santorini and Mykonos. This Greek island stands out from the others due to its tranquil, strikingly different ambiance. It has even been named the best island in the world to visit in 2021. Know about this fantastic Greek island and what awaits you when you arrive.
Disclaimer: This post contains affiliate links. This means that should you click on certain links, and then subsequently purchase a product, I will receive a small commission.
Discover stunning beaches
Milos is stunningly gorgeous. The island is surrounded by some of the most spectacularly magnificent beaches in the world. Milo's vast coastlines are home to about 70 beaches, which are ideal places to unwind, relax, and unplug for a while. The beaches have a striking topography, with some flanked by grainy sands, and others featuring pebbled beaches and bizarre rock formations. If you enjoy the sound of gentle waves lapping on the coast, the beaches of Milos are guaranteed to win your heart and may even convince you to never return to your old life.
If you are looking to explore the beaches of Milos, I suggest this:
Adamantas: Milos Sightseeing Sailboat Cruise
Visit Sarakiniko
This dormant volcanic island has unique geology that sets it apart from other Greek islands. At Sarakiniko, the stark-white rock formations and brilliant deep blue waters will give you the sensation that you are walking on an otherworldly landscape.
Soaking in the lovely scene is worthwhile. It is one of the most beautiful beaches in all of Europe and an extremely popular location for thrill-seekers to go cliff diving and feel the adrenaline rush.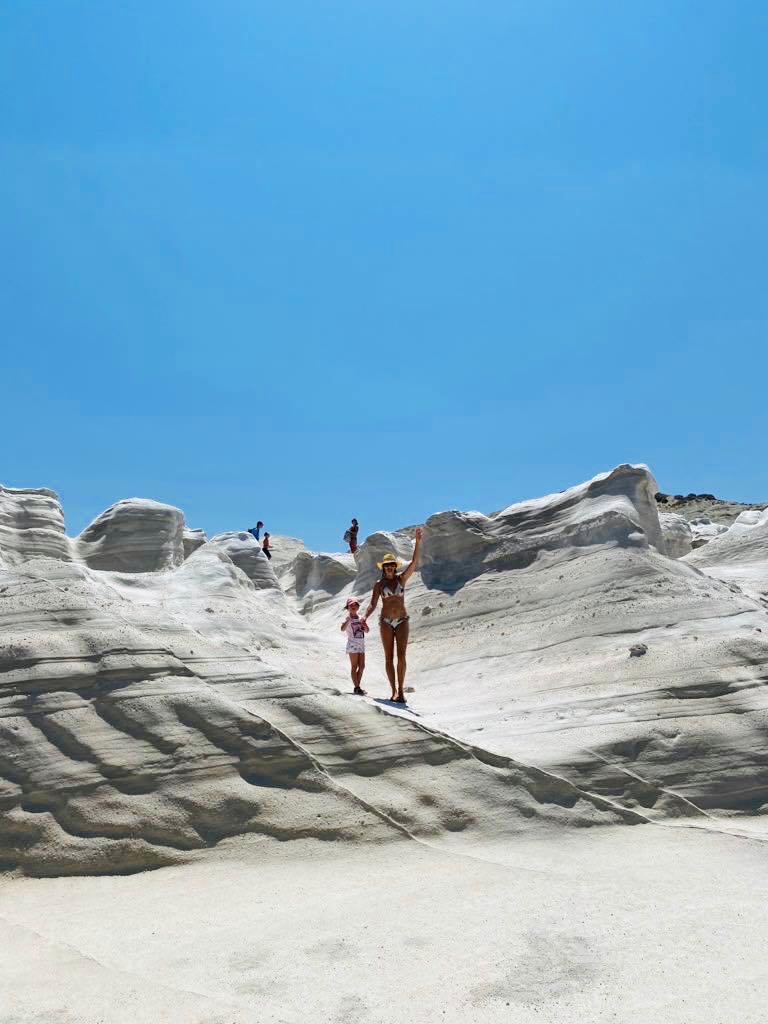 If you want to visit the famous Saroniko, I suggest this:
Full-Day Cruise with Lunch around Milos Island
Explore Klima
Klima stands as a riot of vibrant hues amidst the white, blue, and green tones that dominate the beach coastlines of Milos. Take a stroll through this lively fishing community, which has a quaint atmosphere and is home to a handful of fishermen. The classic two-story homes built along the shorelines of this seaside town known as 'syrmata' are highlights of this place.
This excursion, ranked among the finest things to do in Milos, gives visitors a look into the simple way of life in this lively, endearing hamlet.
To explore Milos and its fishing villages, I suggest this:
Milos Island Highlights Private Tour with Hotel Pickup
Take a tour of Kleftiko
Being an old pirate stronghold, the cove of Kleftiko was formerly known as the Bandits' Lair. It is now listed as one of the Milos things to do for keen wanderers. Spend a leisurely afternoon admiring the serene settings before venturing out to explore the magnificent sea caves and cliffs dotted along the shores of crystal-clear waters. The entire attraction has a tranquil, unspoiled, paradisiacal ambiance.
If you want to take the family to Kleftiko, I suggest this:
Guided Day Cruise to Kleftiko with lunch
Stroll through Plaka Village
It's time to experience Plaka's picturesque township's traditional Grecian flair. You can capture some amazing selfies here with white-hued structures and churches overlooking the azure sea. Simply stroll around and take in the sight of the white houses with accents of green shrubs, bright pink bougainvilleas, and blue doors, windows, and staircases.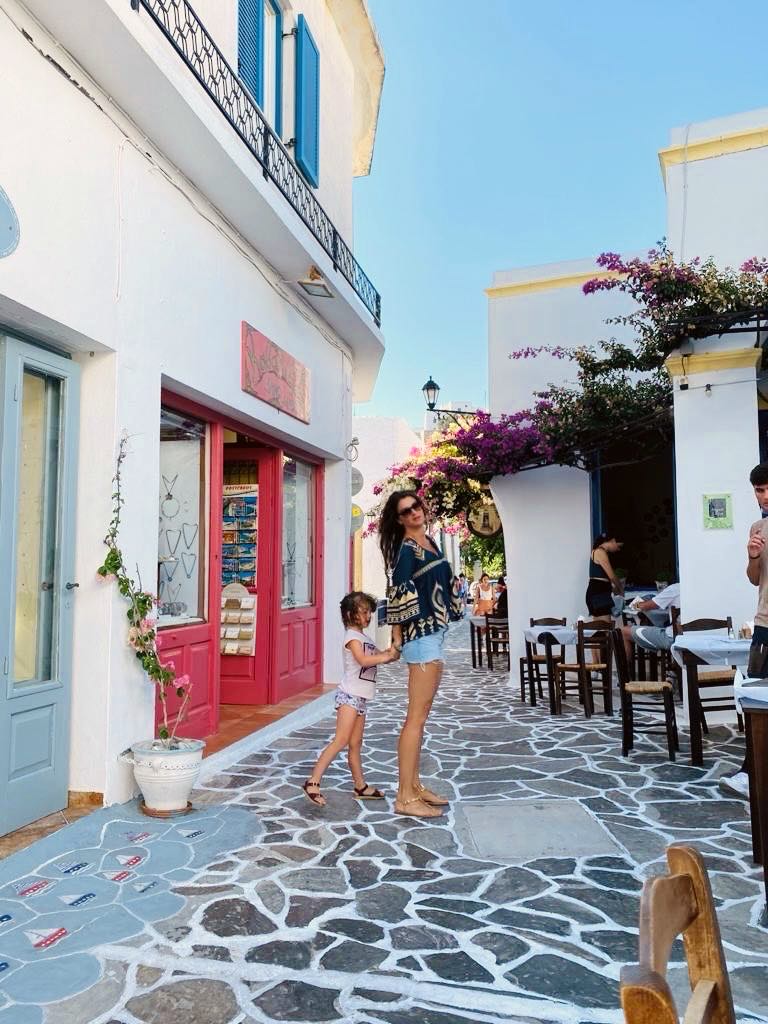 Explore the stunning churches and historical museums, go trekking to take in the unparalleled views of this seaside town, and stop at quaint cafés and restaurants to savor some delectable Greek cuisine and wine. This town's placement on a cliff offers a fantastic vantage point for viewing breathtaking sunsets.
If you want to discover Plaka with a guided tour, I suggest this:
Milos Island: Archaeology & Culture Tour
Read Also:
Enjoy the Greek food scene
When you travel to this stunning destination, it would be a pity if you didn't take advantage of the epicurean culture of Greece. You must try some of the delicious Greek cuisine, both traditional and contemporary when visiting Milos. There are many alternatives available, ranging from Greek salads and cheese pies to trying octopus delicacies and fried snails as appetizers.
O Hamos, Barriello, Medusa, and Petrino are a few of the well-known Greek taverns and restaurants with the best service and quality. Visit Pollonia and indulge in some of the most delectable seafood dishes you've ever had. Enalion and Akrotiri Seafood Obsession provide a cozy atmosphere with a waterfront view, as well as cuisine including seafood dishes produced from the freshest catch straight from the sea! Even in upscale restaurants, the cuisine is affordable, and the service and food are excellent and make the experience memorable.
If you want to explore the amazing food of Milos, I suggest this:
Pollonia: Konstantakis Winery Tour with Tastings and Snacks
View the hot springs at Paleohori
Paleohari is the place to go on a Milos tour if you want the utmost solitude, stillness, and soul-soothing experience. This wide stretch of beach on the south coast is ideal for relaxation and rejuvenation. Additionally, Paleohori has several hot sulfur springs where you can indulge in therapeutic spa wellness treatments. Due to the sulfur present in the area, the sea, and beaches also have a rust-orange and yellow tint to them.
To visit the amazing hot springs of Paleohori, I recommend this:
Adamas Kleftiko half-day speedboat cruise with snorkeling
Explore the Milos Mining Museum
Milos was mostly recognized as a mining and fishing community before it began to attract tourists. The area was widely mined due to its rich mineral wealth, and this museum presents the entire chronology and anecdotes associated with that period. Milos Mining Museum, located in Adamas, is a terrific chance to learn more about the location you thought was all about azure waters and gorgeous beaches. The museum also offers geo walks, which are field trips to beautiful locations that have a history as mining towns.
To visit the amazing mines and explore Milos' stunning landscape, I suggest this:
Milos: Geology & Volcano Half-Day Morning Tour
Go on a Sea kayaking adventure
Being flanked by the Aegean Sea from all sides presents a wonderful opportunity to paddle up slowly into the clear turquoise waters and farther on a kayaking tour. It is an incredible way to view the gorgeous cliffs, caverns, and beach shores from a distance. Book a private or guided kayak tour that will take you through nooks and hidden wonders of beaches such as Fyriplaka Beach, Tsigrado, Gerakas, and more.
For a private kayak tour, I suggest this:
Milos Kayaking Tour to Tsigarado and Gerakas Beach or Milos Sea Kayak Day Trip with snorkeling and Picnic Lunch
Enjoy Scuba diving
Milos' sea views and balmy waters are compelling draws, but the pristine water is also filled with fascinating underwater species that should not be overlooked. If you enjoy adventure, consider signing up for a scuba diving session in Milos. Along with viewing incredible aquatic life, your underwater exploration will also lead you to shipwrecks and stunning reefs. The experience will stay with you for the rest of your life.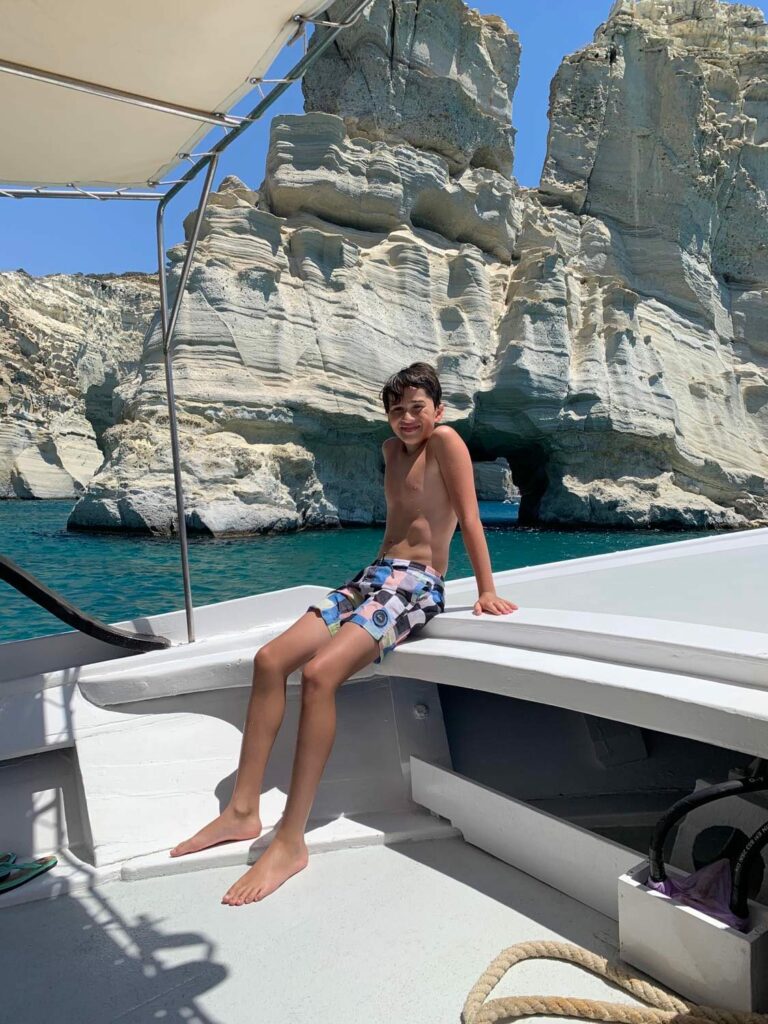 Conclusion
Your hunt for the ideal island getaway comes to an end when you get introduced to Milos. Milos is truly an island paradise with all the essential elements needed for a peaceful island getaway. The extensive pastel beaches that clash with the vibrant hues of the blue-green waters are the ideal antidote for life's stresses. It is a wonderful location to think about if you are seeking a romantic interlude, a honeymoon getaway, or just a break from the pressures of daily life.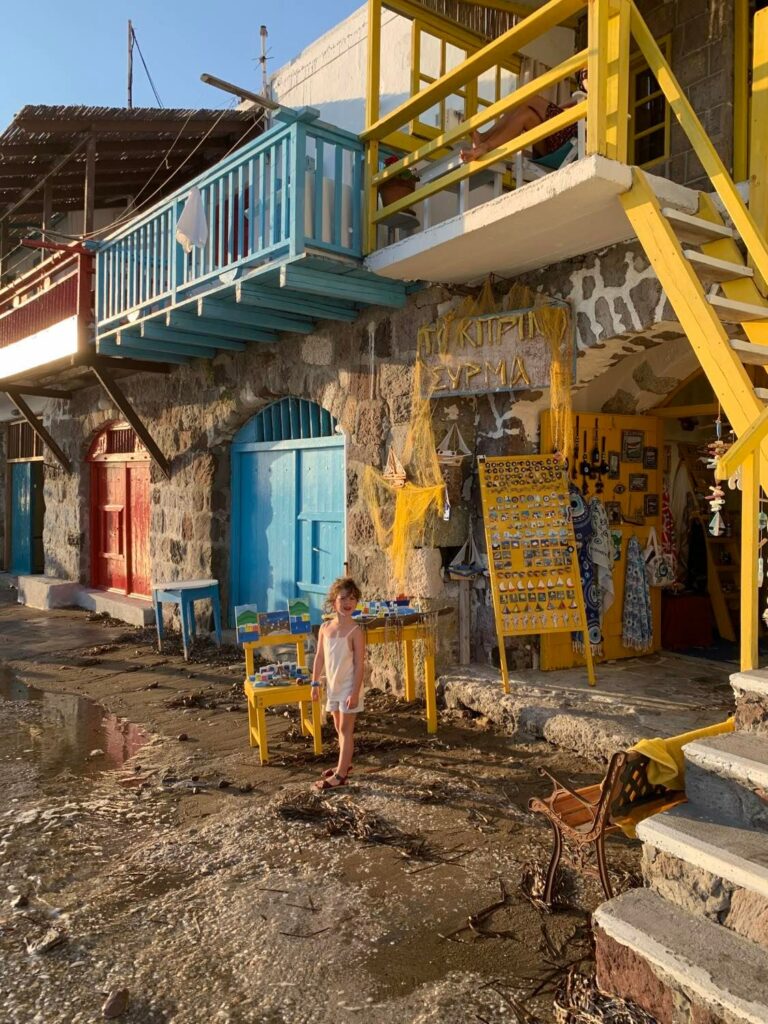 If you have a Schengen tourist visa or are planning a Europe trip, it is quite easy to squeeze this tiny island into your travel plans for a touch of rejuvenation. However, even though the island is small and can be easily explored in a few days, take your time and stretch out your island experience to completely appreciate its endearing tranquility. Milos is one of Europe's finest kept secrets, and you'll enjoy every minute you spend there.
Related Posts