Last Updated on July 7, 2023 by Celeste.
When I became a mom, there were not many kid-friendly hotels in Athens and no English language directories or blogs. Luckily, this has changed a lot. Not only are there several family travel blogs and websites for Athens, but there are also more family-friendly hotels in the city. This post is about the latest new family-friendly hotel in Athens.
New family-friendly hotel in Athens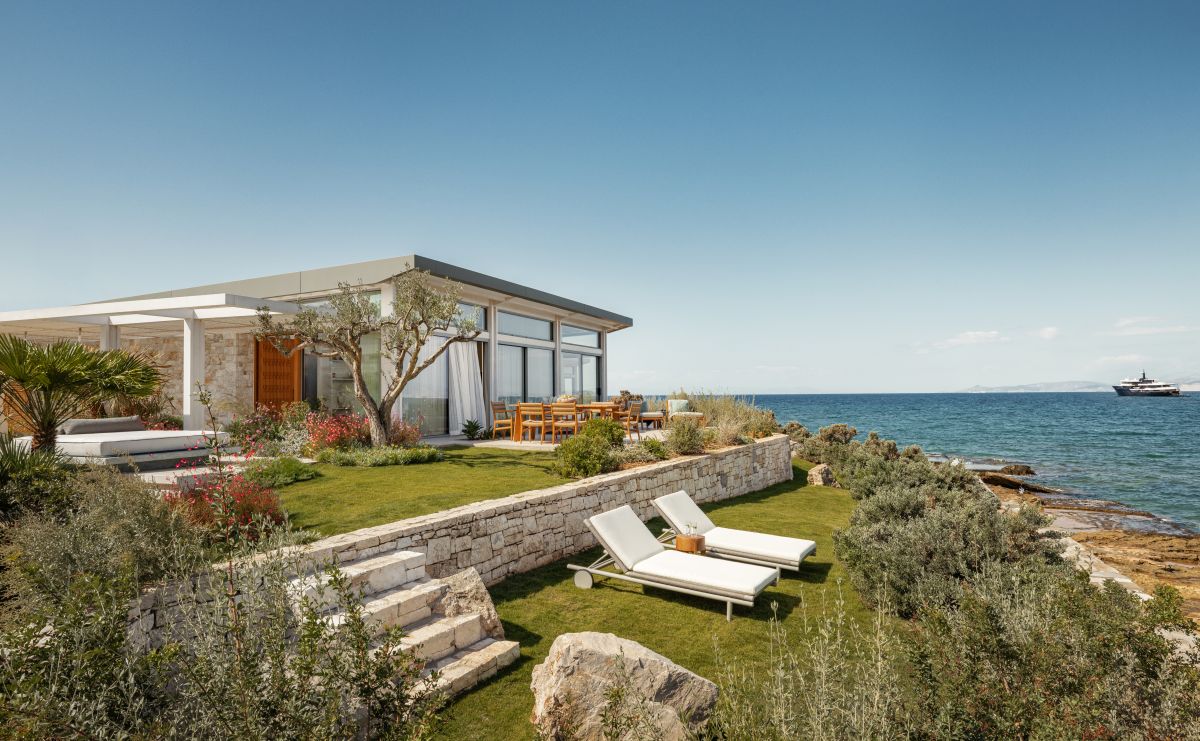 One&Only is an award-winning resort company with ultra-luxury hotels around the world. Until now, there was one in Greece, located on the Greek island of Kea in the Cyclades. Another is set to make its debut on the Athenian Riviera in October 2023. The resort will be located in Glyfada on the Athens Coast, south of Athens.
Luxury Resort One&Only Aesthesis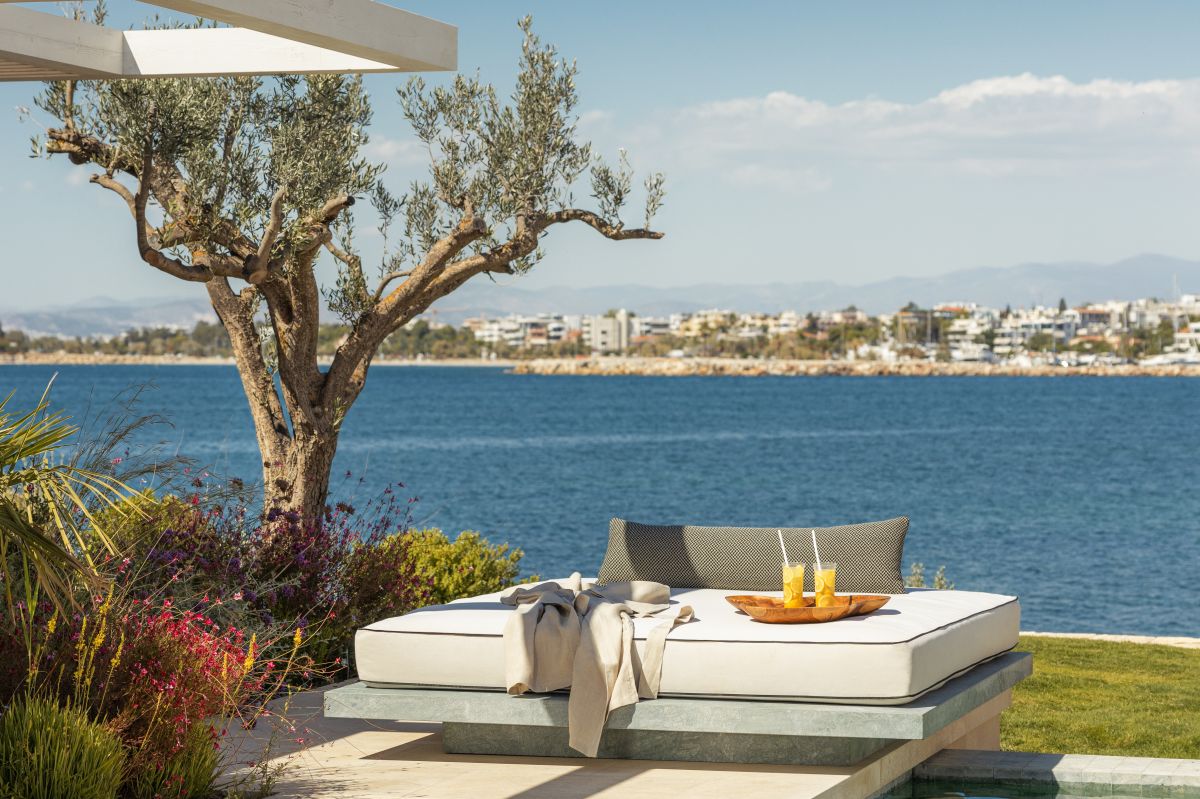 With the name Aesthesis, this One&Only luxury resort will offer 95 stylish bungalows, 18 beautiful residences, and two seafront villas that come with private pools, gardens filled with Greek flora, outdoor showers, and fireplaces.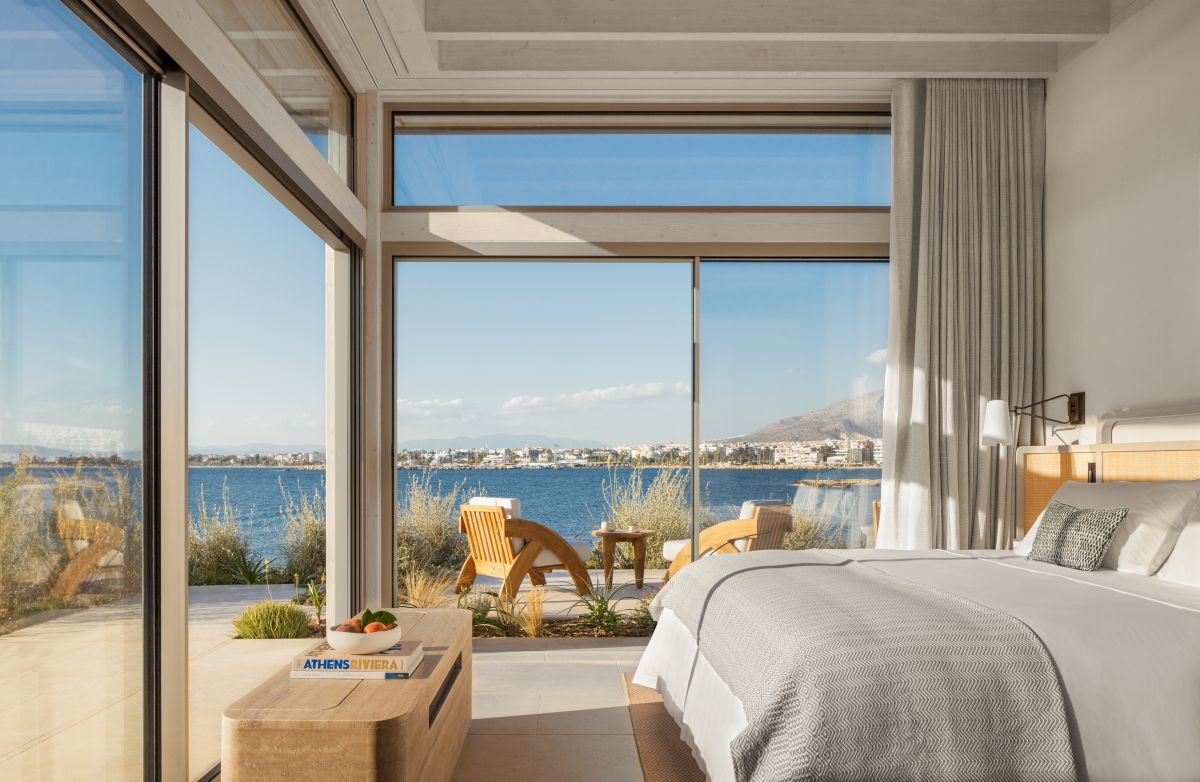 All-day dining, a beach club, a pool with a pool bar, and a spa & wellness program make it a great place for parents to relax. The villas have private gardens, pools, and chef's kitchens.
Kids and Teens Club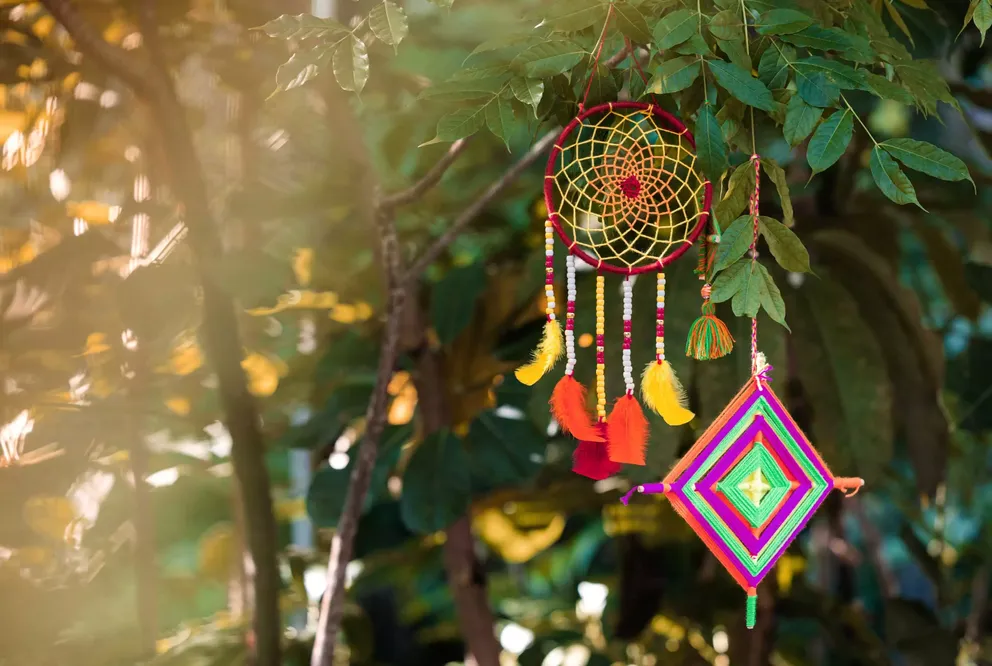 But the little ones are not forgotten. Kids need to have a relaxing vacation too, and it is crucial that they are happy. The Aesthesis One&Only resort offers a kids club called KidsOnly. The club has a nature theme that combines exploring the botanical gardens of the resort, playing at the tree house, discovering insects, or hunting for pirates.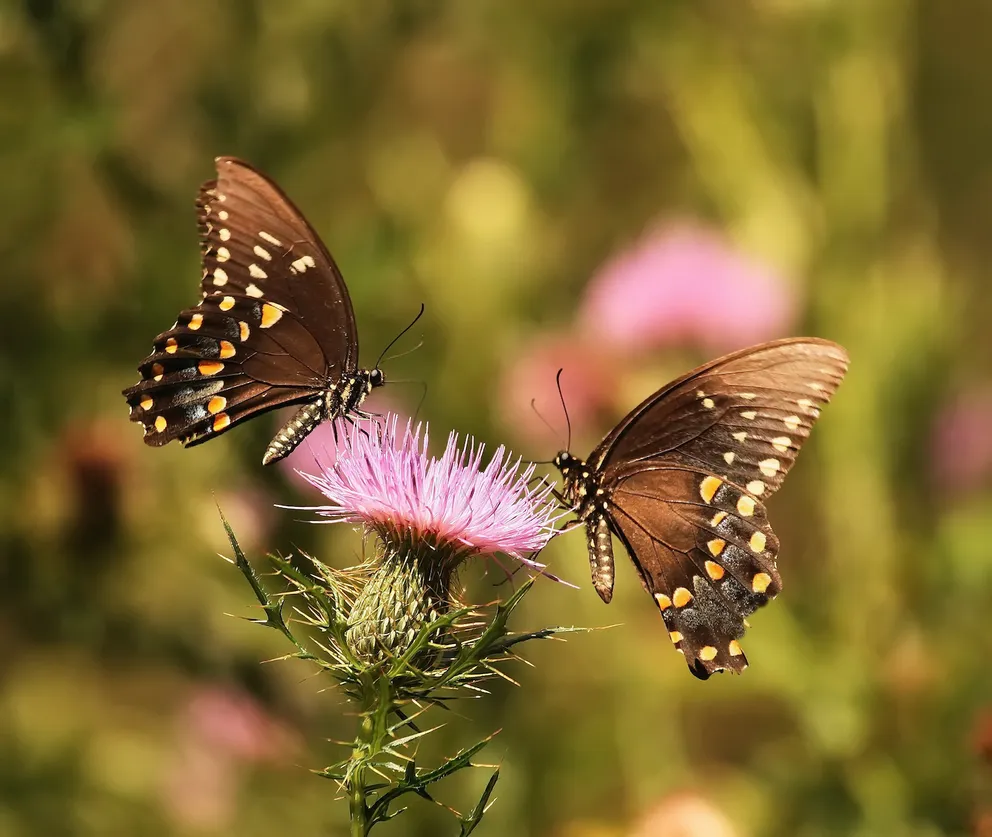 If you have older children, you will also find your peace at One&Only. Because the resort created a place for teens to hang out together. The teen club is called One Tribe. Teens can hang out, play games, play sports together, or participate in arts & crafts.
Family Activities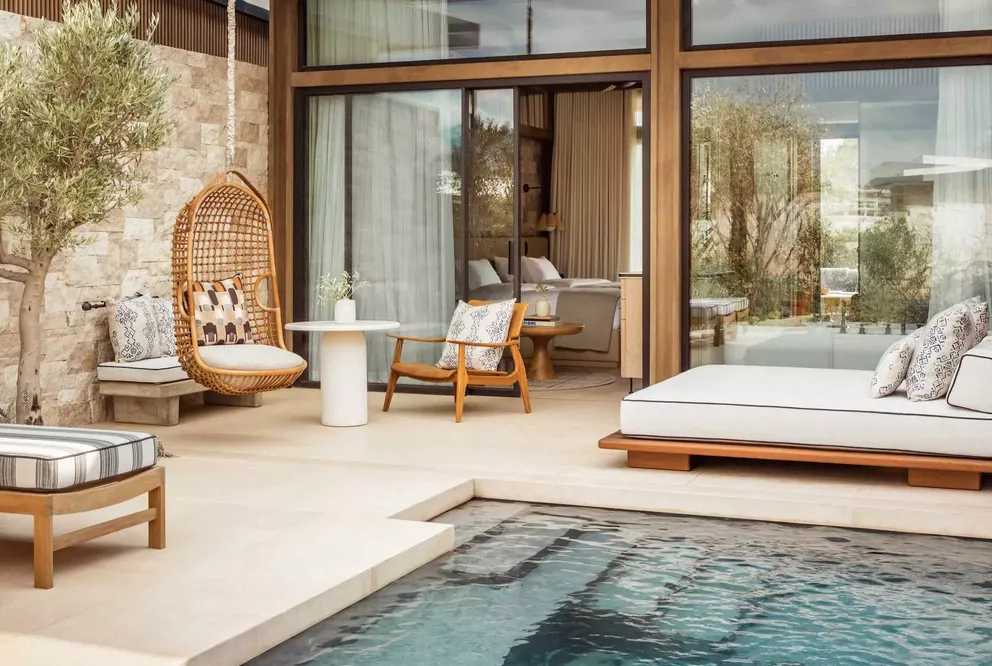 At Club One, the resort offers a variety of fitness activities from tennis and family-friendly padel to water sports, cycling, and trail runs through the forest.
Because of its location, it is very easy to organize any type of excursion outside the resort. Families can also explore the city of Athens together with its amazing monuments and museums. Or, explore the Athenian Riviera with its thermal Lake Vouliagmeni and Cape Sounio with its temple of Posidon.
Finally, it is also easy to make excursions into the Peloponnese or the nearby islands of Hydra, Poros, Aegina and Aegistri.
Best Family Hotels in Athens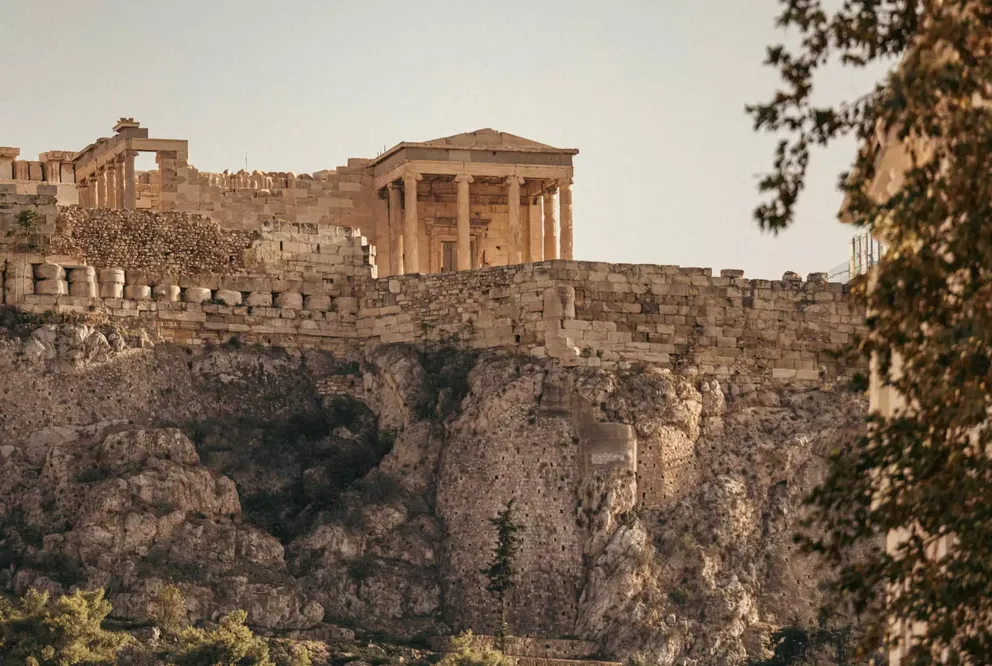 Athens is a great city to discover. Its ancient monuments are UNESCO world heritage sites. The Athens Acropolis is the most famous monument of the Ancient Greek world. To explore the Acropolis and its museum, you would need at least one full day.
That is why it is wise to plan at least one overnight stay in Athens, even if you are traveling to the Greek Islands next. I recommend you stay in the center or along the Athens Coast. The Athens coast is especially suitable if you are planning to stay longer in Athens. You can combine your city exploring with some relaxation at the beach.
Are you looking for more luxury hotels in Athens? You may also be interested in the following:
You may also like
For more information and prices at Aesthesis One&Only, click here. Note that the hotel is set to open in October 2023. Photo credits: oneandonlyresorts.com