Family-Friendly Hotels in Mykonos with Kids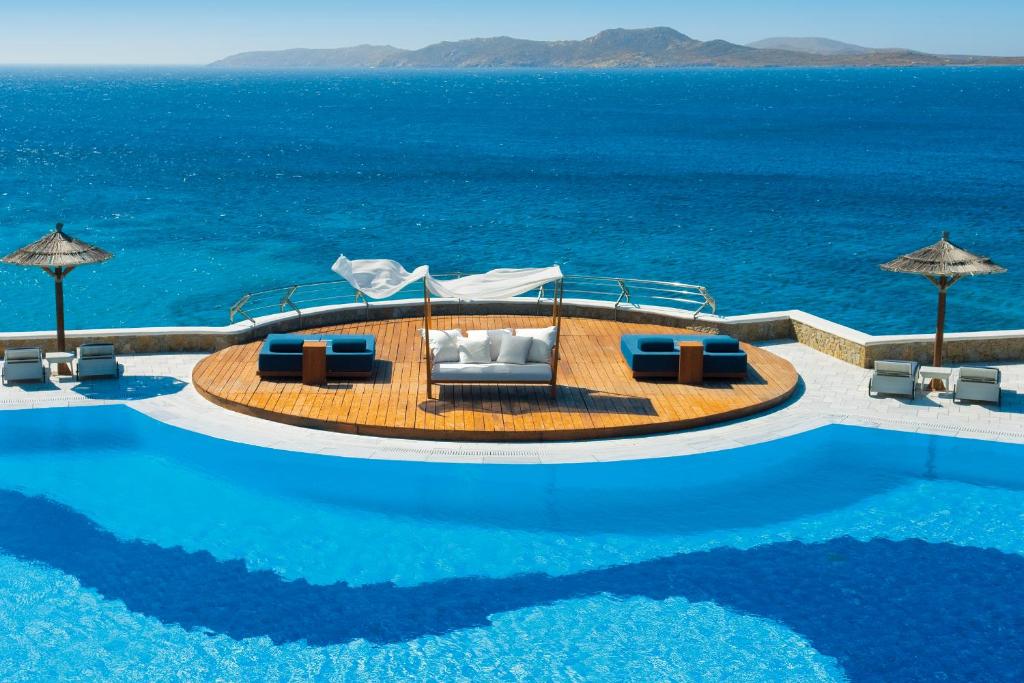 You may not immediately consider Mykonos for a family vacation. The island is famous for its parties and luxury lifestyle. But Mykonos also has some of the best family-friendly hotels in Greece.
Parents will love to rest in one of Mykonos' luxury hotels with sensational views of the Aegean Sea. Most hotels have exclusive access to private beaches, tasting menus designed by top chefs, northern winds for kite-surfing, family-friendly activities, and swimming pools.
As one of the best Greek islands, it's only natural that Mykonos is home to some of the best hotels in Greece. Here are two of our favorite Mykonos family hotels.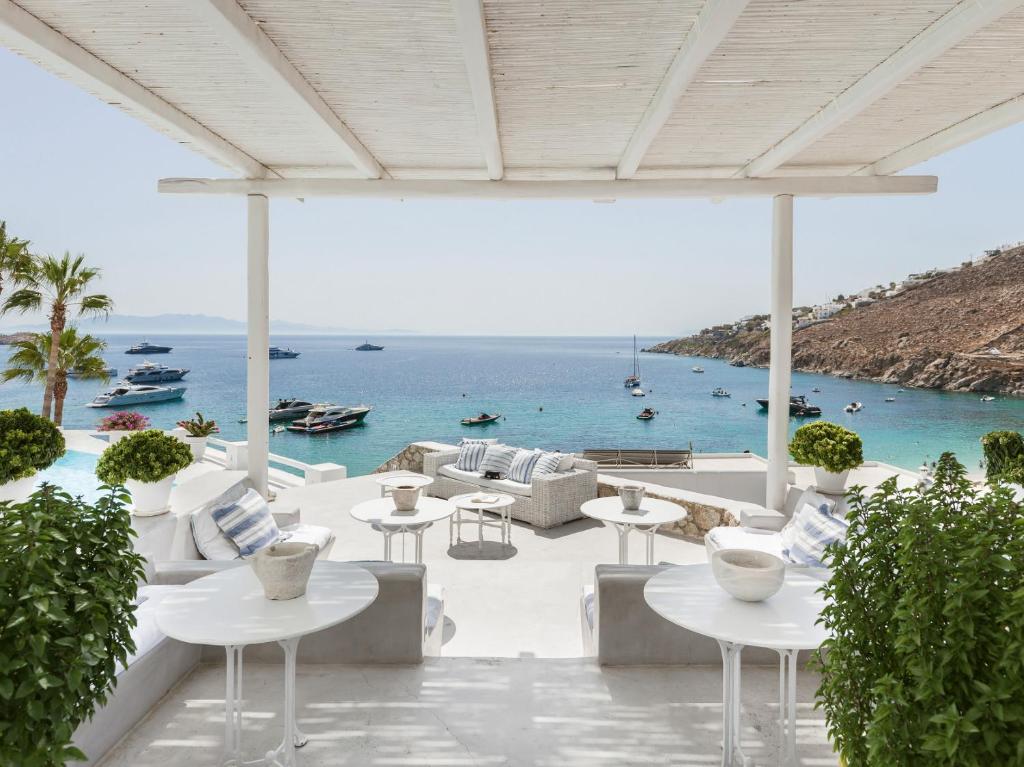 Being familiar with the excellent resorts of Grecotel, I believe that Mykonos Blu, Grecotel Boutique Resort offers world-class luxury at an incredible location. Besides a beautiful private sandy beach, the hotel offers a range of accommodations suitable for families seeking accommodation in luxury surroundings. With amazing panoramic views over idyllic clear-blue waters, it has a premium position on one of Greece's most glamorous islands.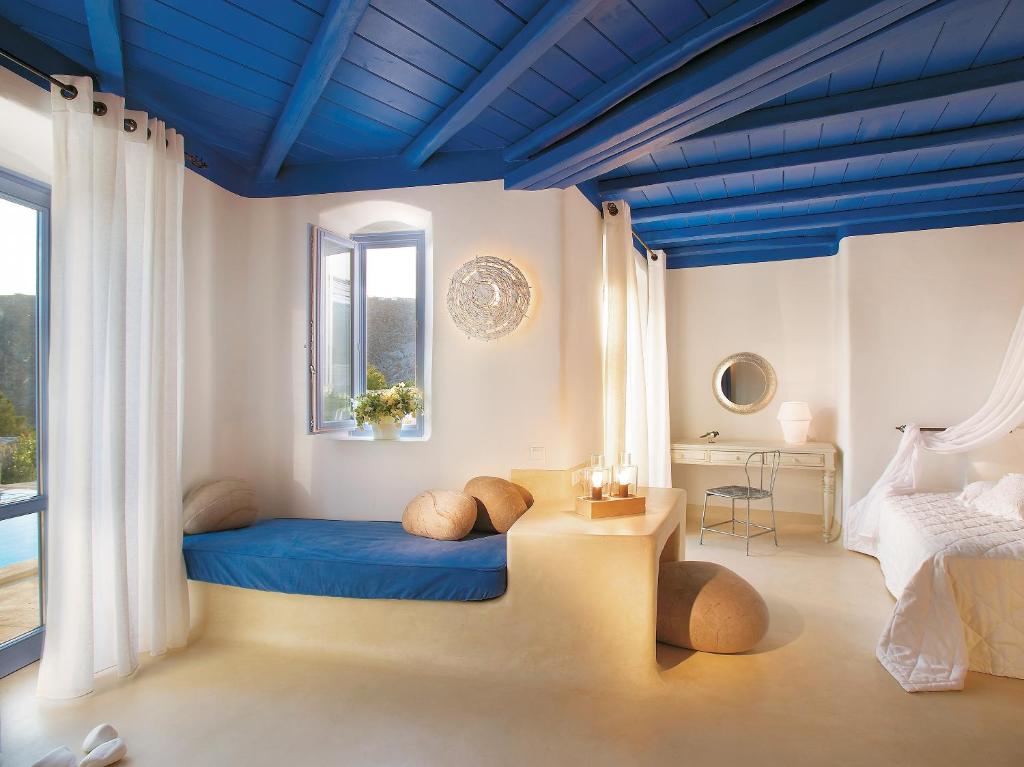 There are different types of family rooms and bungalows at Mykonos Blu, some with a private pool. Because it is located on its own sandy beach, the hotel is ideal for a family with young children as well as a vacation with teens.
Click here for more information and prices at Mykonos blu, Grecotel Boutique Resort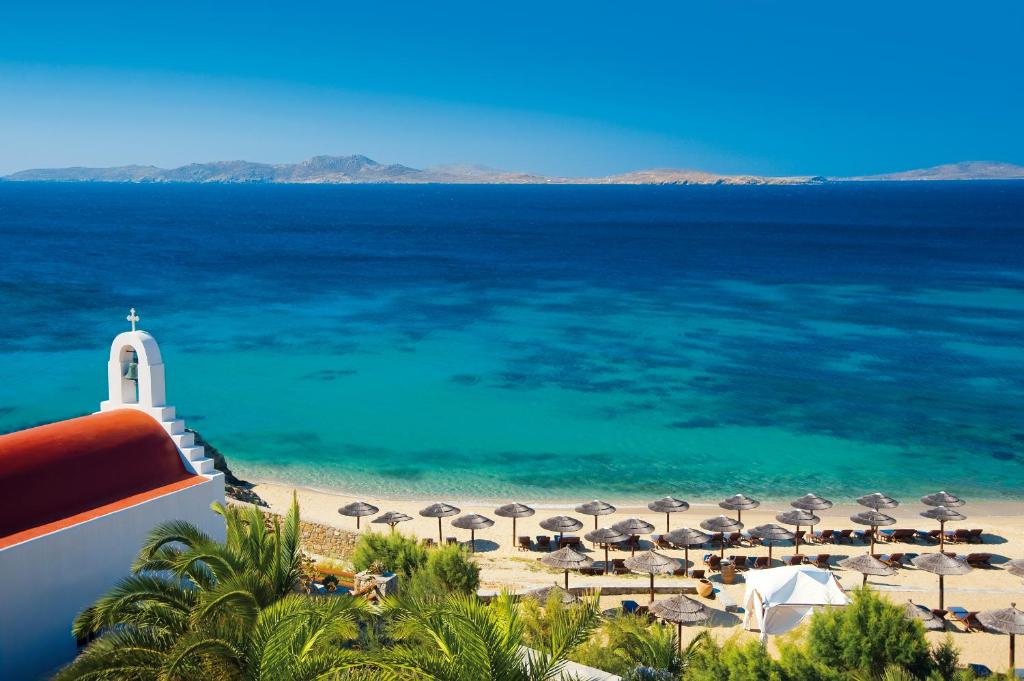 Mykonos Grand Hotel & Resort Cycladic style and chic interior provide a perfect setting for a memorable family vacation, and the nearby beach is amazing! It overlooks the island of Delos, and is also one of the best places on the island to enjoy the sunset. There are 96 rooms divided into 12 accommodation types. Of these, 9 types of rooms are suitable for three people or more.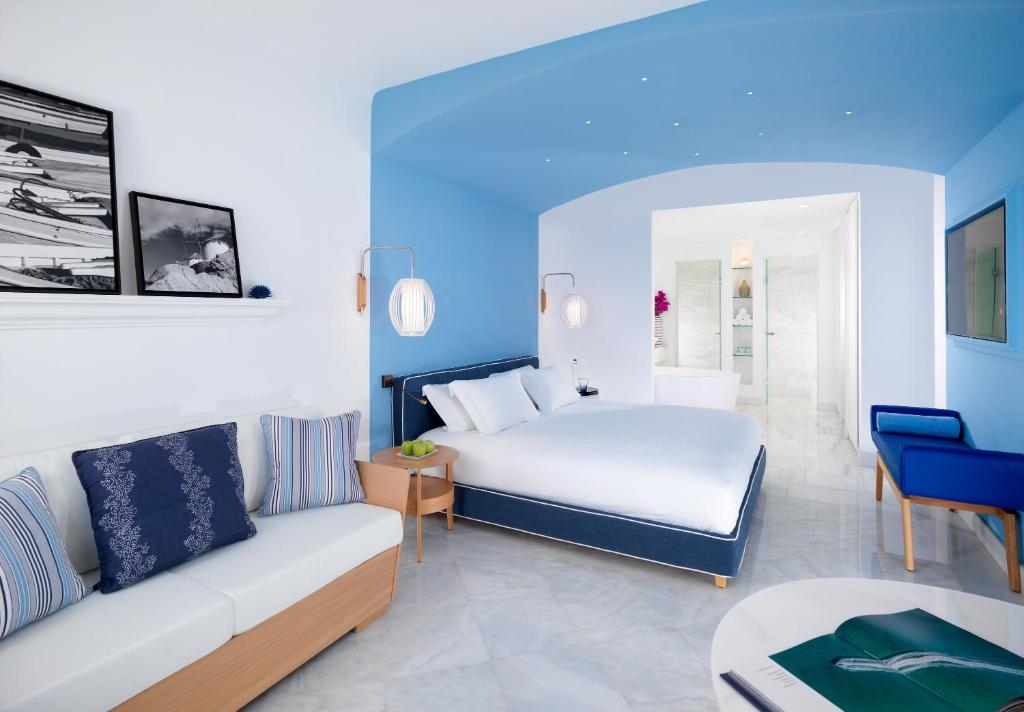 There are tennis and squash courts, restaurants, a bar, a swimming pool, a spa, a fitness center, and even an amphitheater! The staff is friendly and always ready to help your family, and babysitting and childcare services are available by request.
Click here for more information, prices, and booking Mykonos Grand Hotel & Resort
Family Hotels in Mykonos, Greece
Mykonos is one of the most famous islands in Greece. It is also one of the most exclusive. If you are looking for a cosmopolitan atmosphere, luxury hotels, high-end shops, and awarded restaurants, Mykonos is the place to be. For more family hotels and things to do in Mykonos, have a look at the following:
More family hotels in Greece and the Greek Islands
If you are planning a vacation in Greece or on the Greek islands with your kids, and you are not exclusively looking into Mykonos, we can also recommend the following family-friendly hotels and resorts:
Family Hotels Reviews