Last Updated on October 11, 2023 by Celeste.
Crete is Greece's largest island and one of the most popular for families. It is a very versatile island because it is located between Europe, Africa, and Asia and reflects influences from all three continents. If you are planning to visit beautiful Crete, and you want to find out what area is best for your family, read on about where to stay in Crete with kids!

Stay in Crete with Kids
I was blessed to spend many summers and winters (from 1995 to 1999) in amazing Crete, and I know it well. Working as a tour guide during my studies gave me the opportunity to travel extensively around the island and visit all of Crete's important monuments and attractions. With local Cretan friends, I also discovered the hidden gems; tropical beaches, pretty villages, and green gorges. Nowadays, my blog partner Natassa, who lives in Crete, keeps me up to date. She is also the author of all the Crete-related articles on this blog. Together, we wrote this guide about where to stay in Crete.
The Regions of Crete
Each part of Crete is unique and features its own character and landscapes. Many will agree with me that Crete is an ideal place for (family) vacations, and all its regions have something to offer for people travelling with kids. Below, we will sum up the 10 reasons why we believe that Crete is the perfect family destination.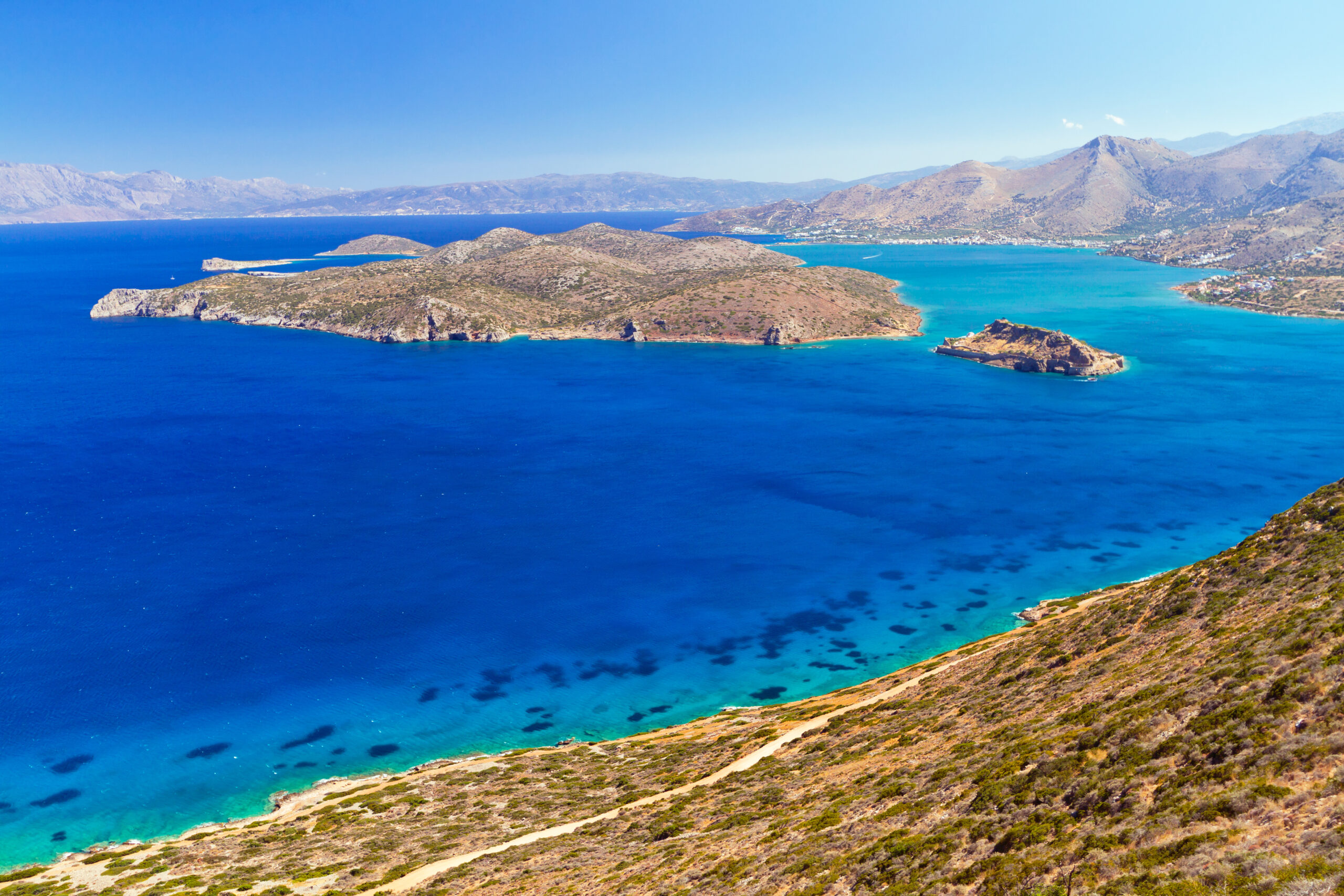 Crete is divided into 4 prefectures, each with its own character and landscape. From West to East they are: Chania, Rethymnon, Heraklion and Lassithi. Crete's largest towns are Chania and Rethymnon, located on the west side of Crete. Crete's only city and capital is Heraklion, located in the east part of the island. In fact, Heraklion is the fifth largest city in Greece.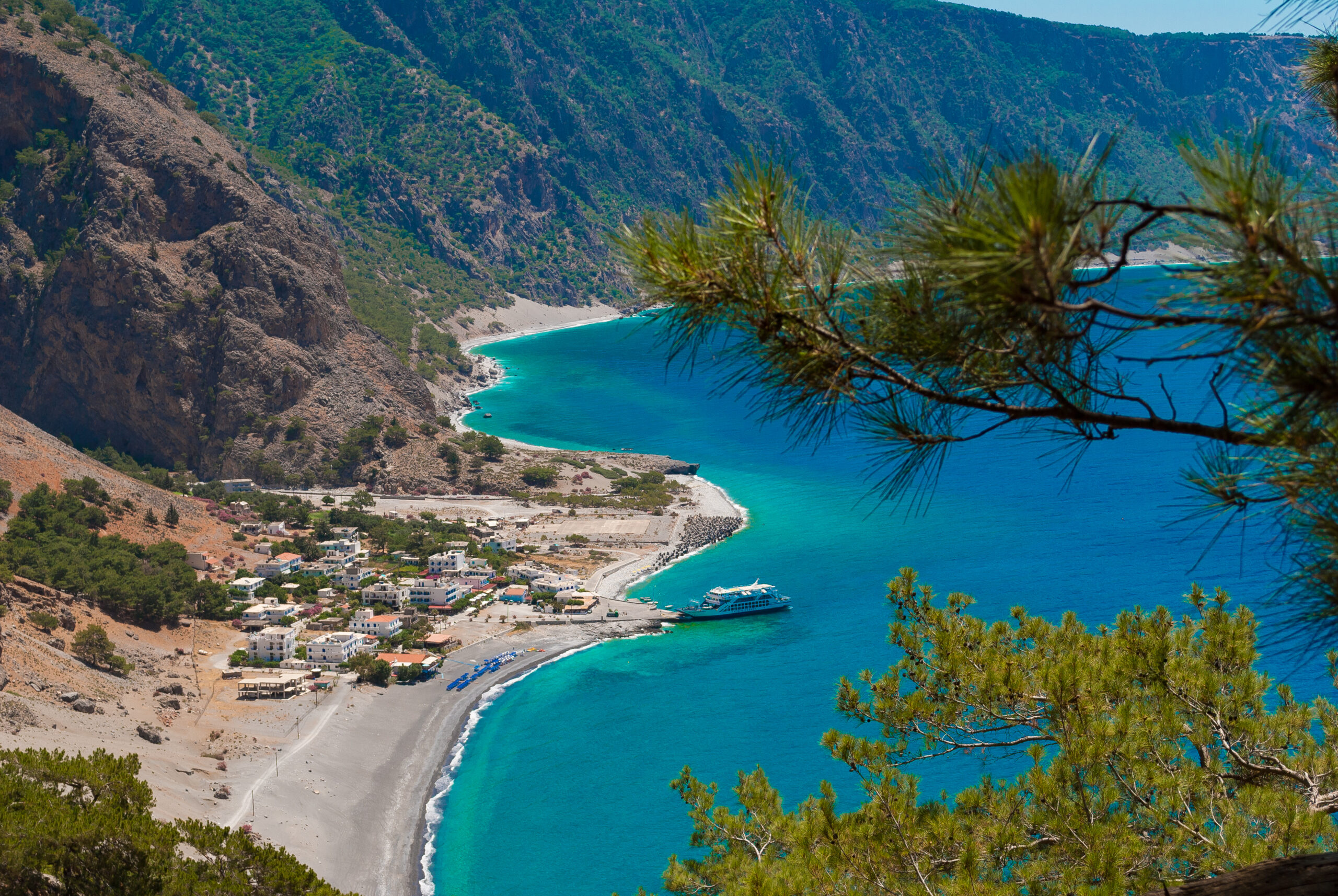 Reminders of Ancient civilizations can be found mostly in the North. The interior and the south coast of Crete are less touristy. Here you will find forests, quiet villages, abandoned squares, and it is suitable for outdoor and nature holidays. Crete is famous for its high mountains, tropical beaches, and green gorges.
Crete island is one of the first developed tourist destinations in Greece and offers many well-organized seaside resorts, family-friendly hotels and restaurants, and reliable infrastructure with two international airports.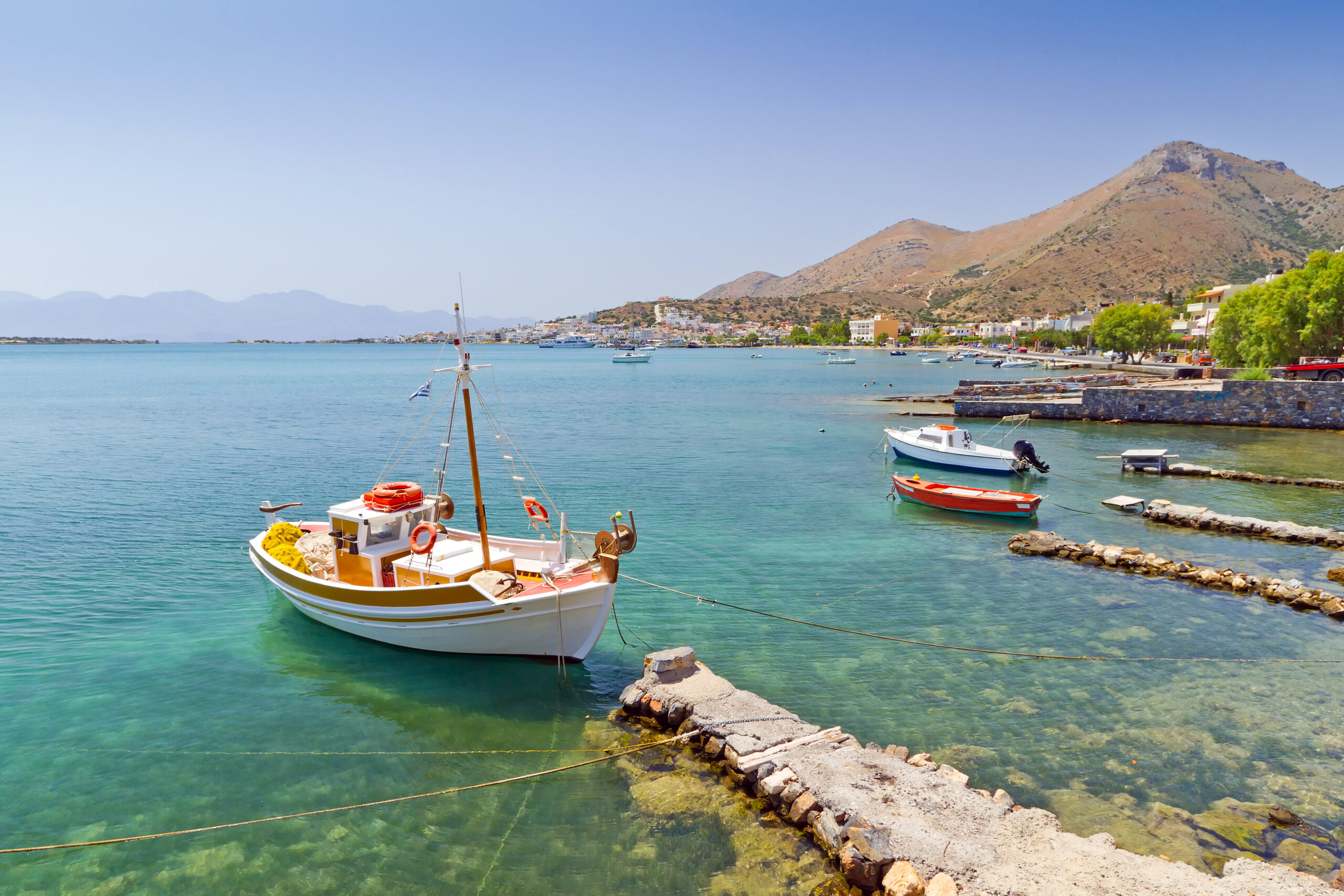 Where to stay on the island: 4 regions
Chania Region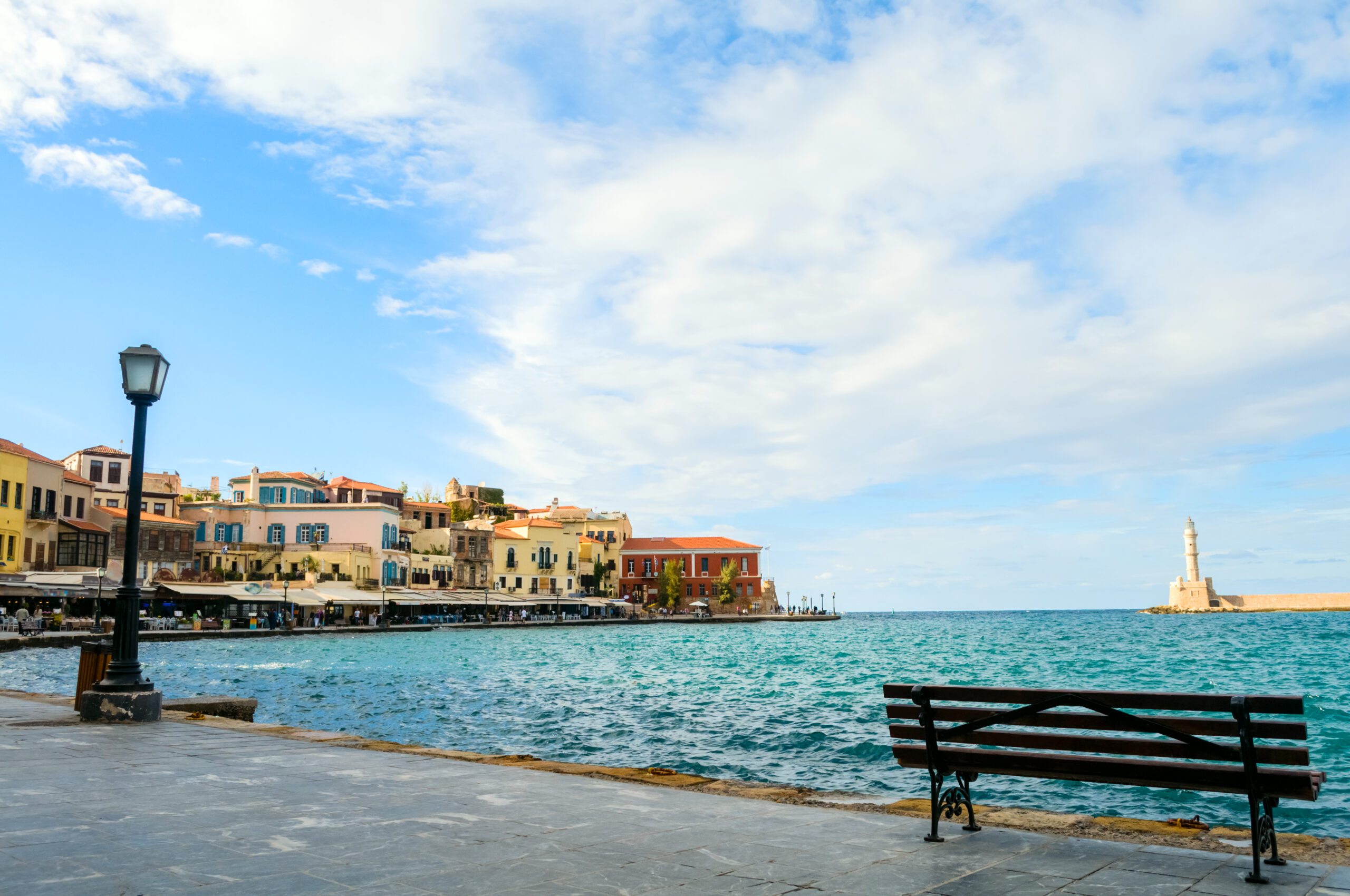 Chania is the most western prefecture of Crete and its capital town carries the same now. Chania town is considered the most beautiful city in Greece. It is after Heraklion, the largest city in Crete. You can reach Chania by ferry boat and plane because Chania has its own international airport and international port.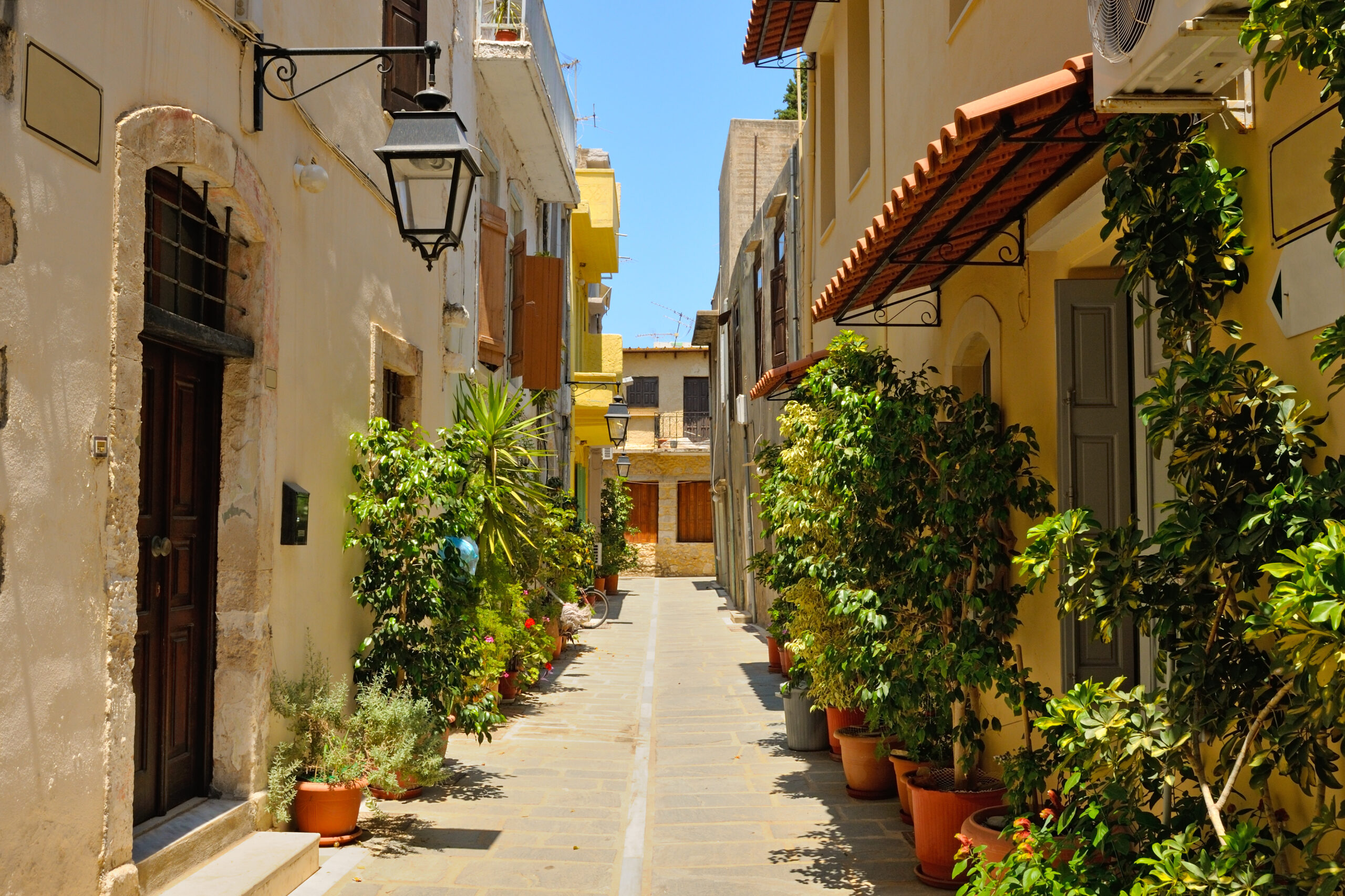 The seaside villages near Chania town, such as Agia Marina and Platanias are organized and offer holiday accommodation and entertainment in all categories. Many cater to the needs of families. The beaches at this part of Crete are sandy and wide with shallow safe waters. The long sandy beaches on the northern coast of Crete run slowly into the sea. From the villages, you can combine a day at the beach with a stroll into Chania city in the evening.
Chania town
The old harbor and the surrounding street are car-free zones (pictured above this post). You will find cozy shops and atmospheric restaurants. For children, there is a city park with a small zoo and a playground. You can also visit the market hall, with stalls offering everything from colorful food to children's toys.
Top Things to do in Chania
Chania is the starting point of many excursions. The most famous is a visit to the gorge of Samaria. This is a must-do tour when visiting Crete with kids for older children. Young children will enjoy a visit to the tropical white beaches of Falassarna, Elafonissi en Gramvoussa (pictured below) or a boat trip in Suda Bay around the historic Akrotiri peninsula.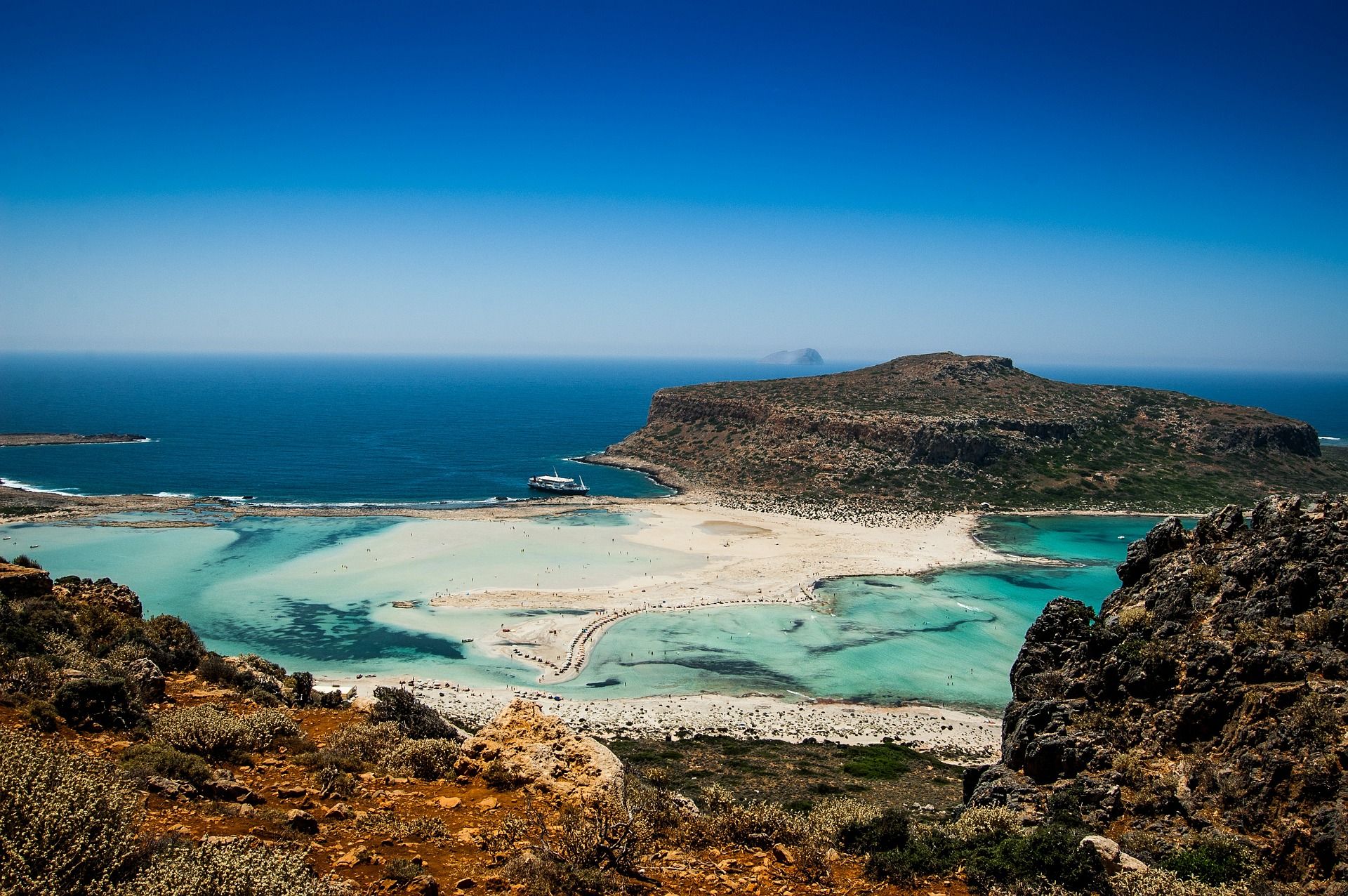 Rethymnon Region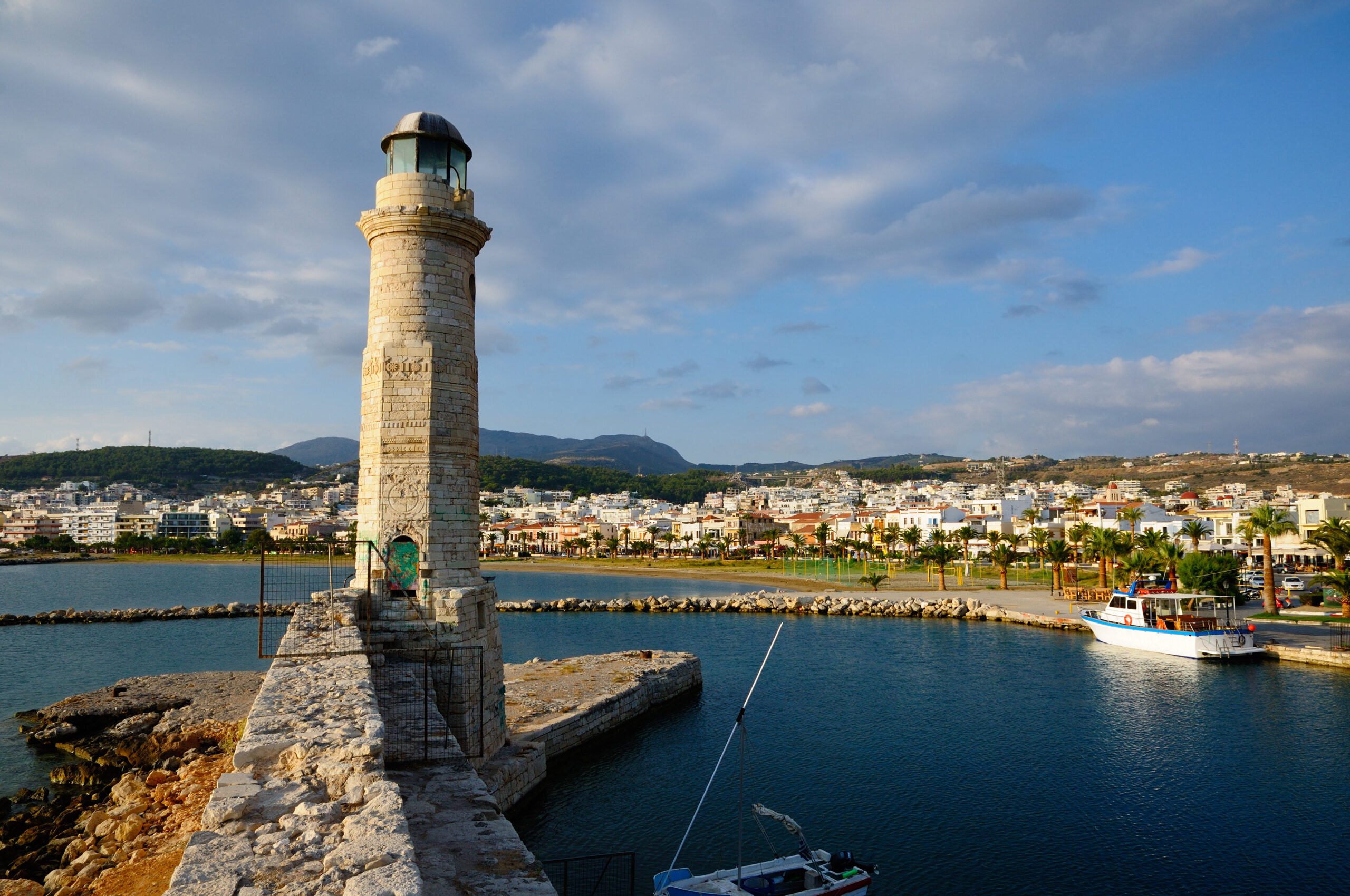 The town of Rethymnon is a pretty seaside resort in the North West of Crete, between the airports of Chania and Heraklion. Rethymnon is also the name of the prefecture. This part of Crete features long, slowly descending sandy beaches, an impressive Venetian harbor with terraces, a boulevard with a wide variety of excellent fish restaurants and beautiful views over the sea. Rethymnon is highly appreciated by families.
There is no airport in Rethymnon but during the summer seasons, there are charter airlines and low-cost airlines that fly directly to the international airports of Heraklion and Chania. Travel time from Chania airport to Rethymnon is approximately one hour. From Heraklion in takes a bit longer.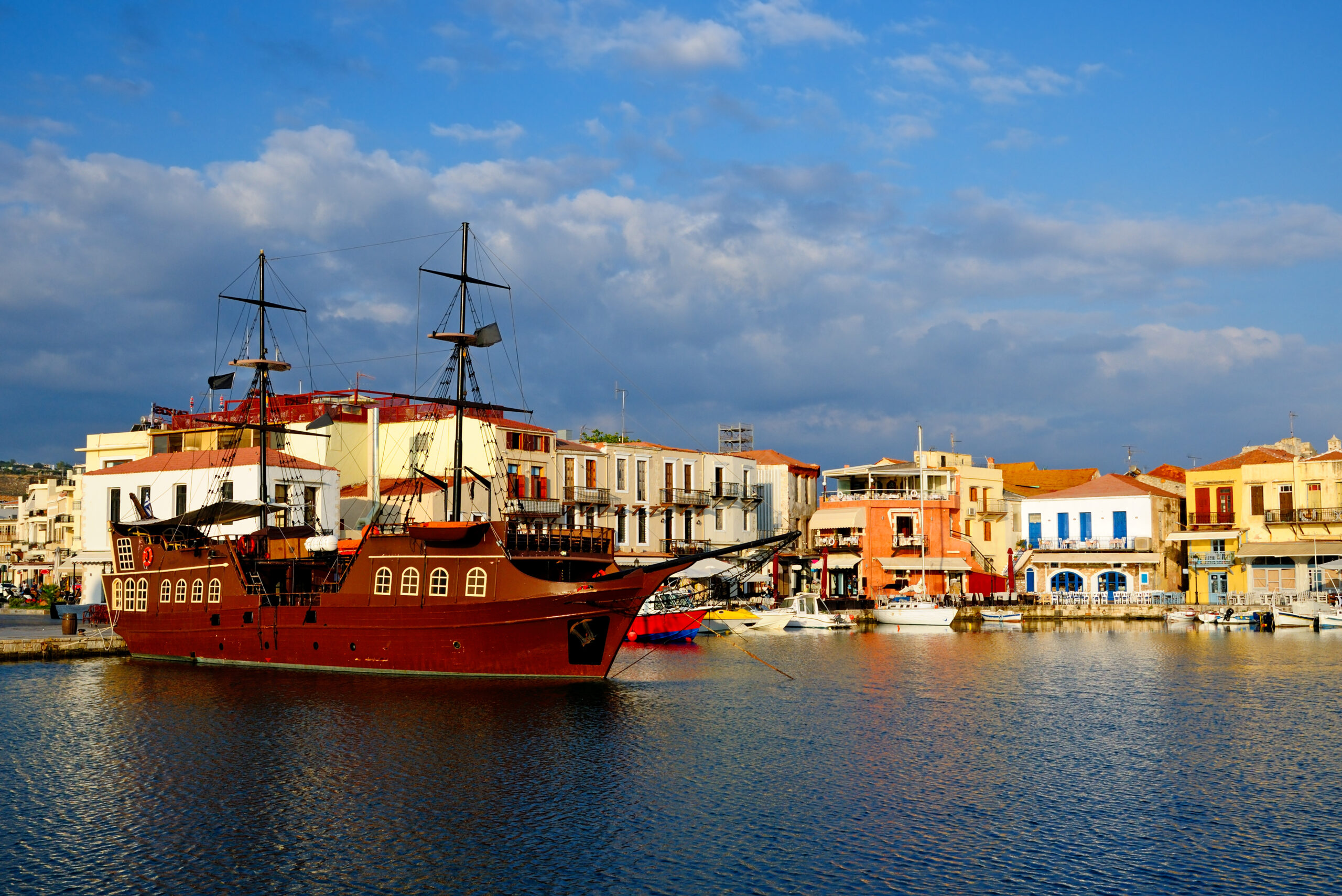 Rethymnon is a relatively small town therefore easy to move around with children on foot or by bicycle. There is also a good public bus and taxi network connecting the hotels located outside the town. Parking in Rethymnon is quite difficult. There are public cheap parking lots, but these are very busy during the summer. Strolling around the town is very pleasant. Among the things to see and do inside Rethymnon town are the archaeological museum, the Venetian fortress walls, several mosques, pretty chapels and historic mansions.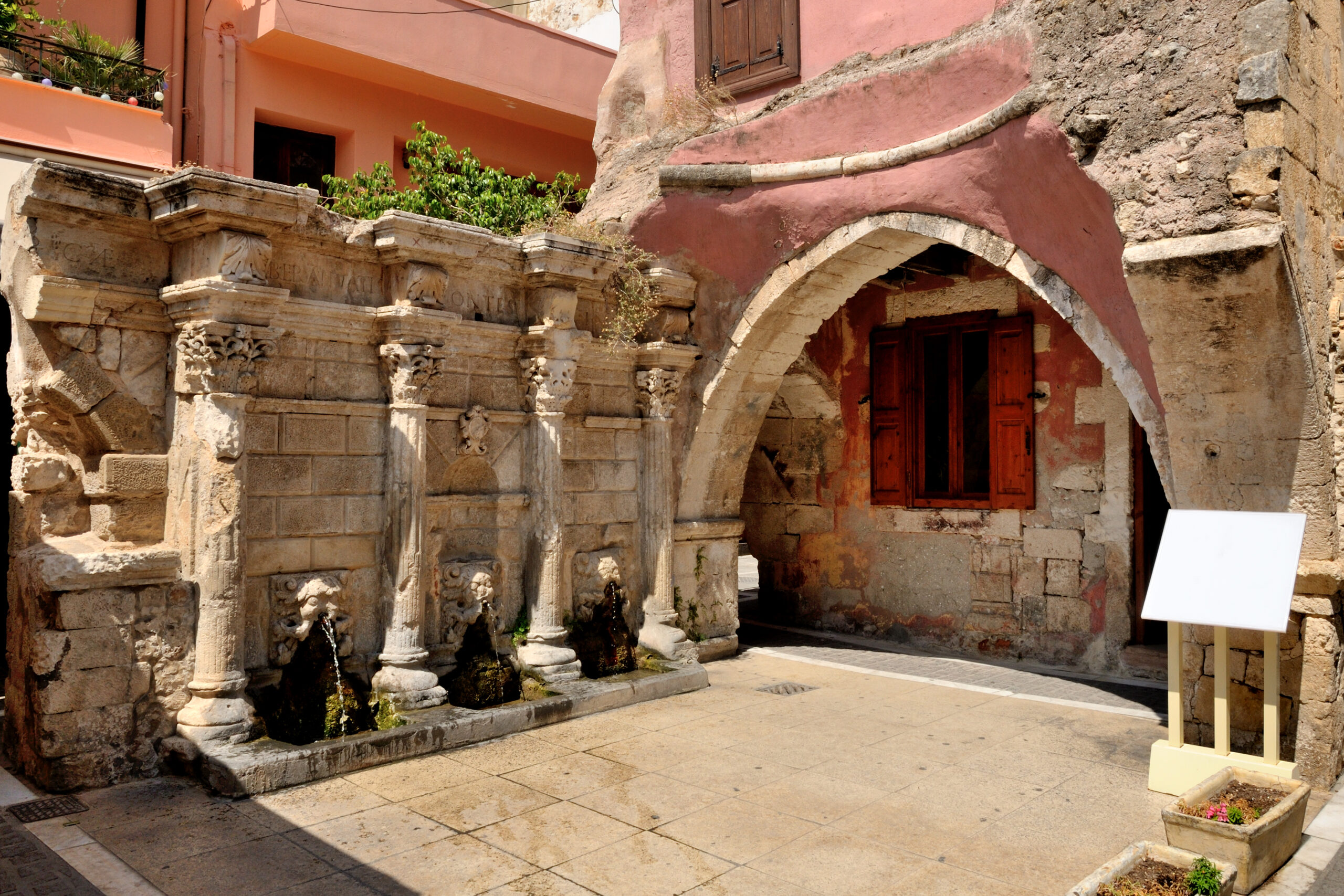 Top Things to do in Rethymnon
Due to its location, Rethymno is a great starting point for an excursion around West Crete. Certainly visit Kournas Lake, Préveli Beach, the ancient site of Phaistos and Frangokástello. Older children can hike into the Imbros Gorge or the earlier mentioned Samaria Gorge. The most famous attraction of Rethymnon is the historic Arkadi Monastery, a UNESCO monument.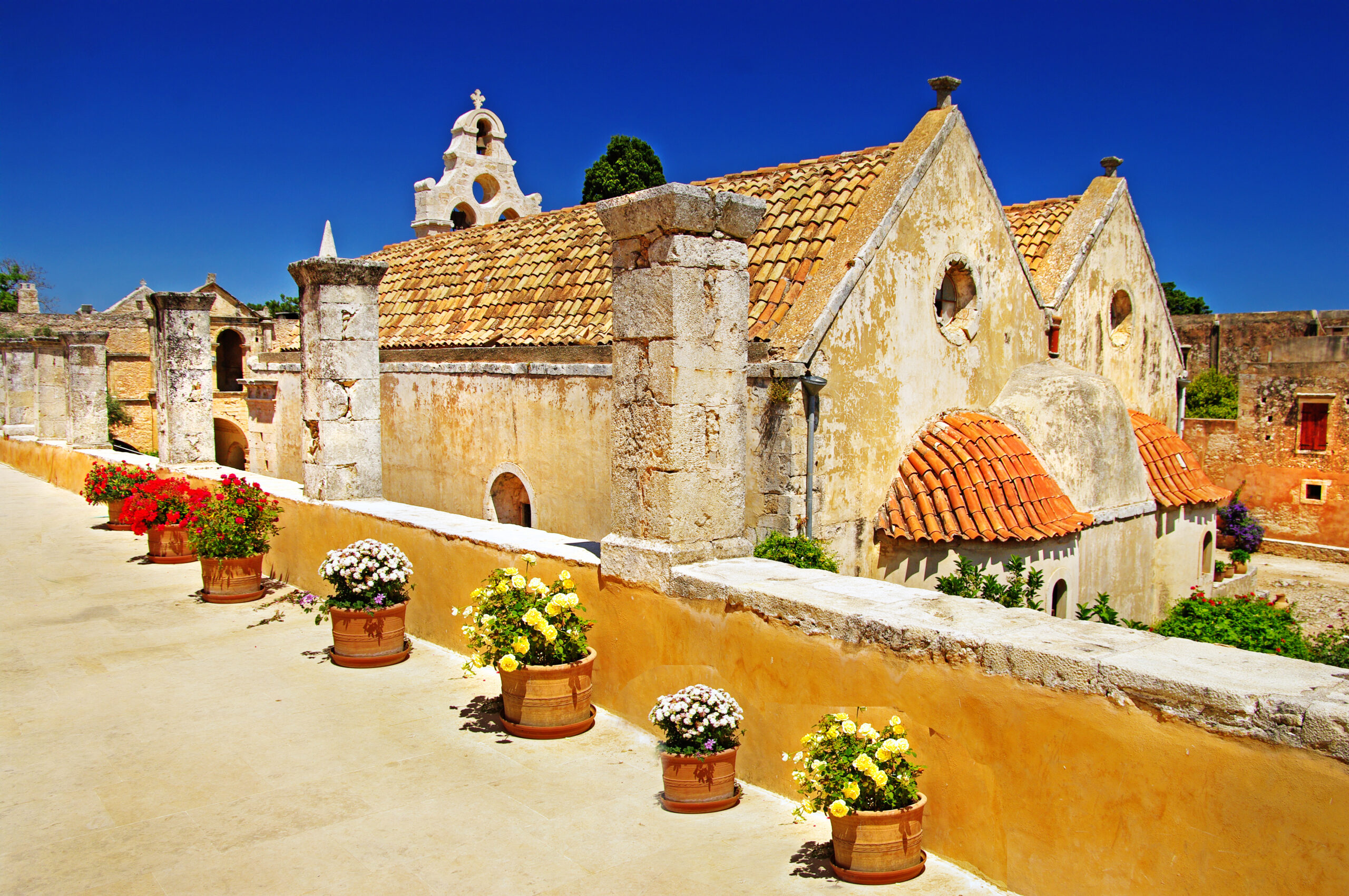 The mountains of Rethymno host about 800 caves of special archaeological and folkloric interest. Idaion Antron is the cave where, according to Greek mythology, Zeus was raised by Amaltheia. It used to be a place of worship, according to the golden jewelry, ceramics and various metal objects that were discovered there.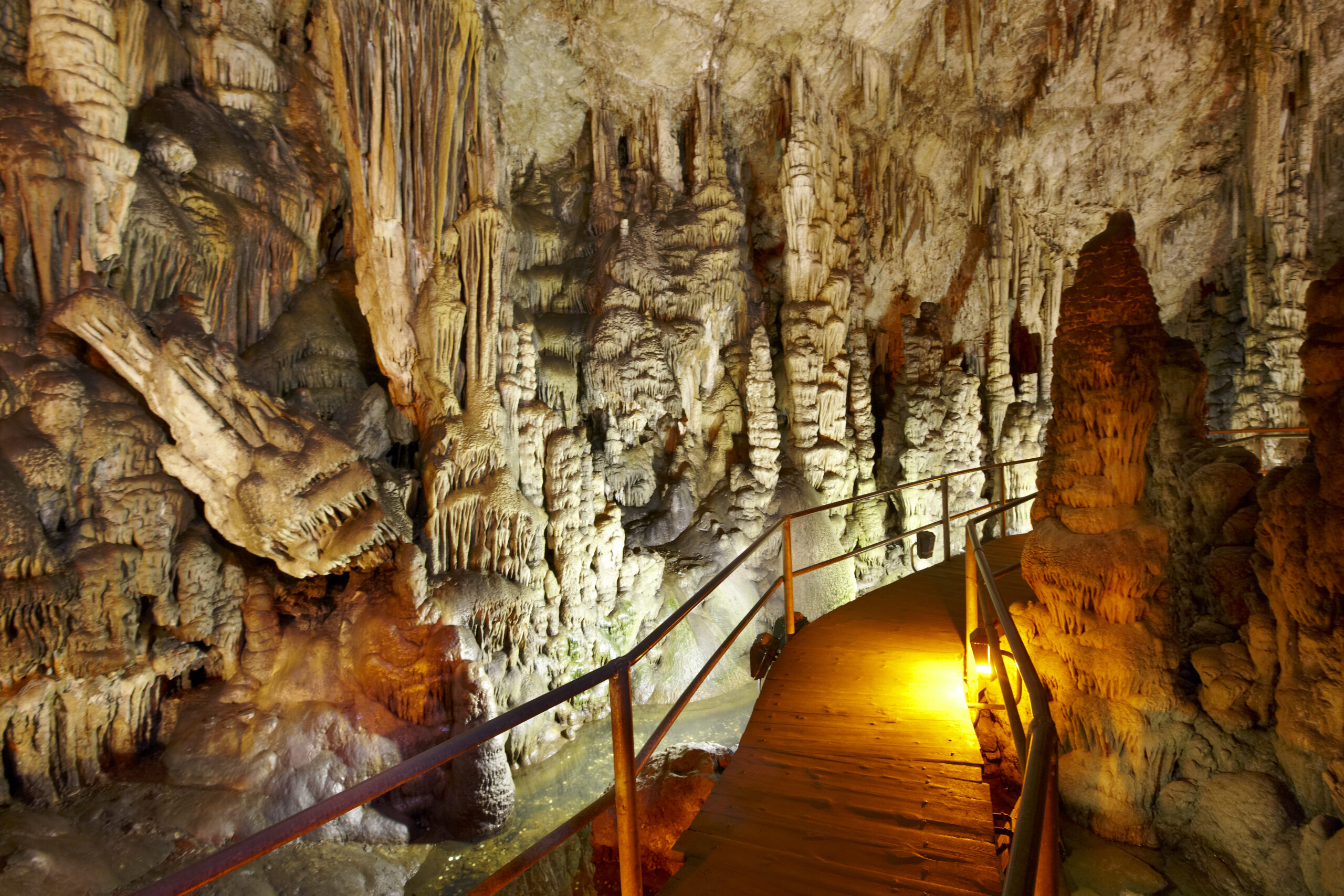 For a tried and tested review of all monuments and beaches mentioned in this post with our kids, click on the highlighted text.
Heraklion region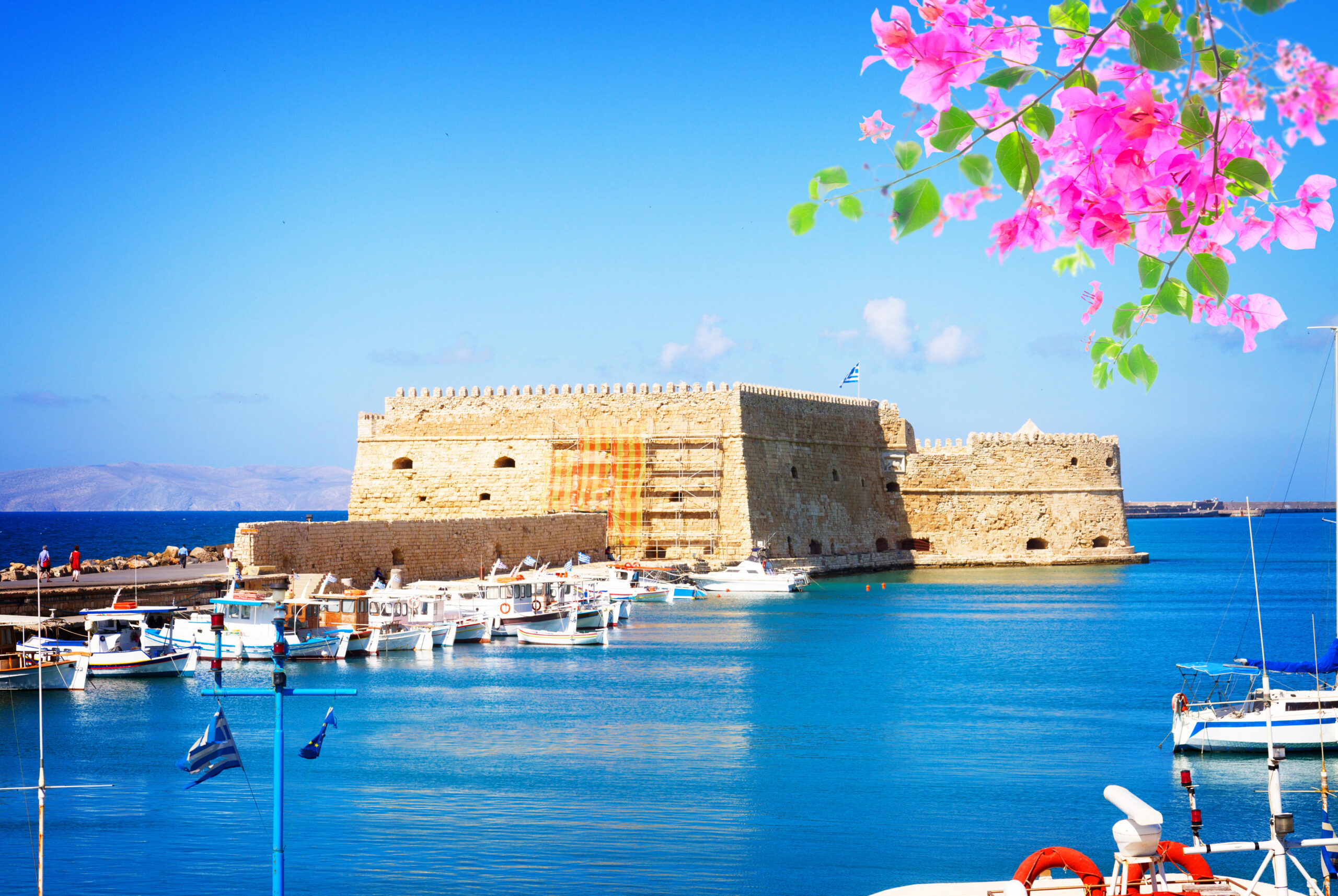 Heraklion is the capital of Crete. The city and especially its seaside resorts nearby such as Aghia Pelagia (on the Westside) and Elounda, Hersonissos (on the East side) are very suitable for family summer vacations with (young) children. It is easy to fly from any European airport directly to Heraklion. Transfers from the airport to the hotels nearby are short. Heraklion was the first developed tourist area in Crete. That is why it offers many options for kids in all age categories and for all kinds of budgets. All resorts are excellently organized; the area provides medical centers and many (all-inclusive) (luxury) family hotels with animation and Kids Clubs.
Top things to do in Heraklion
Heraklion features water parks, adventure – and theme parks and a large choice of outdoor activities such as hiking, horseback riding, biking, and climbing. Did you know that Heraklion also hosts one of the largest aquariums in Europe? There is even a Dinosaur park! Inside Heraklion city, you'll find many museums (the most famous is the Archaeological Museum of Heraklion), historic buildings and the famous Venetian fountain.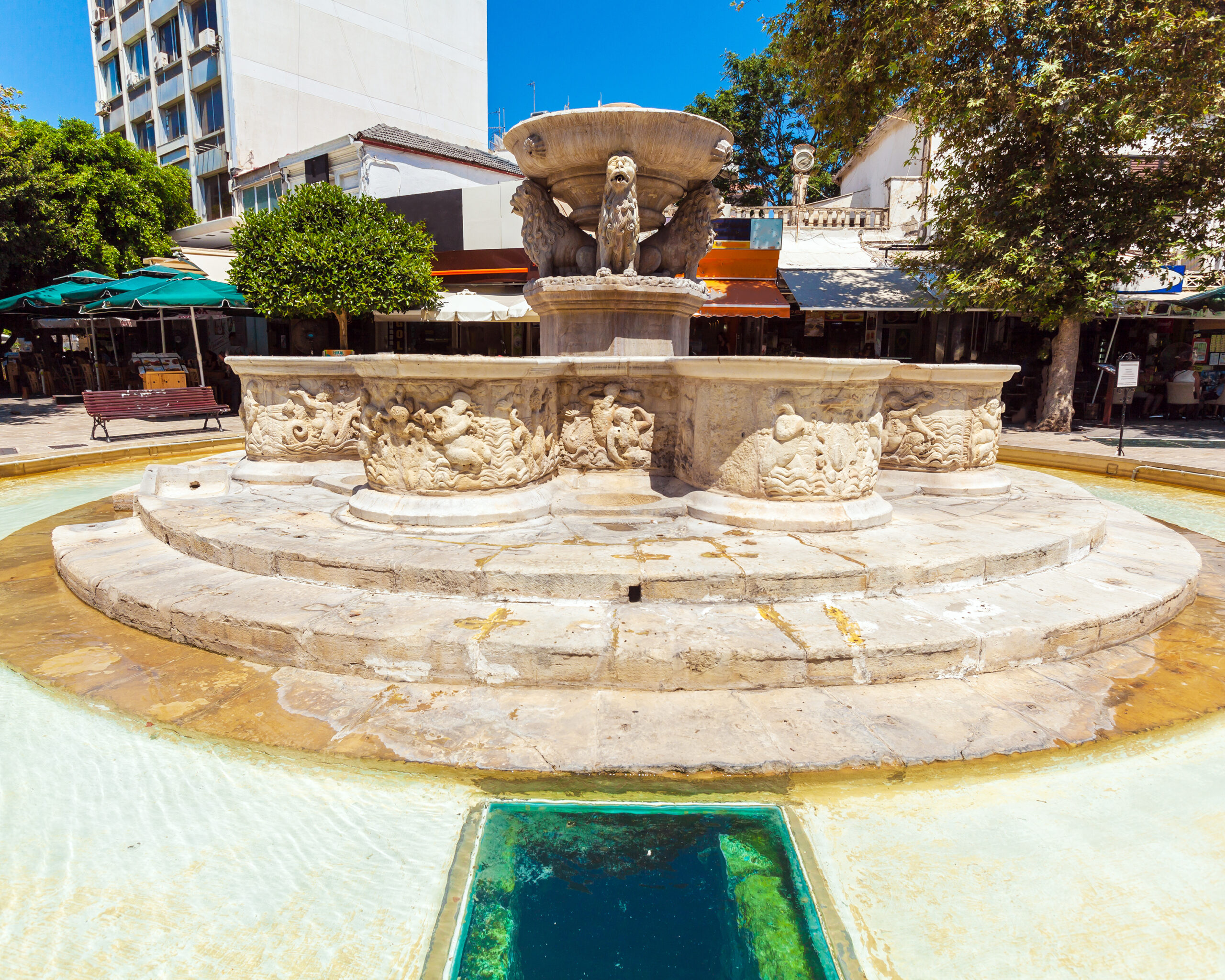 The Venetian harbor of Heraklion is great for strolls and boat watching. The most famous attraction in Heraklion is Knossos. A visit to this archaeological site of the ancient Minoan palace cannot be missed.
Click here for more information and our experience visiting Knossos with Kids
Finally, if you are going to stay in Crete with Kids, Heraklion is a great starting point for many types of outdoor excursions; the area offers mountains, gorges, caves, horseback riding, and mountain biking. The organized beaches in Heraklion are sandy, and the sea is calm and shallow. Dias is an uninhabited island off the coast of Heraklion and a nature reserve for the protected wild Cretan Kri Kri goat. It is a great place for a sailing excursion.
Lassithi region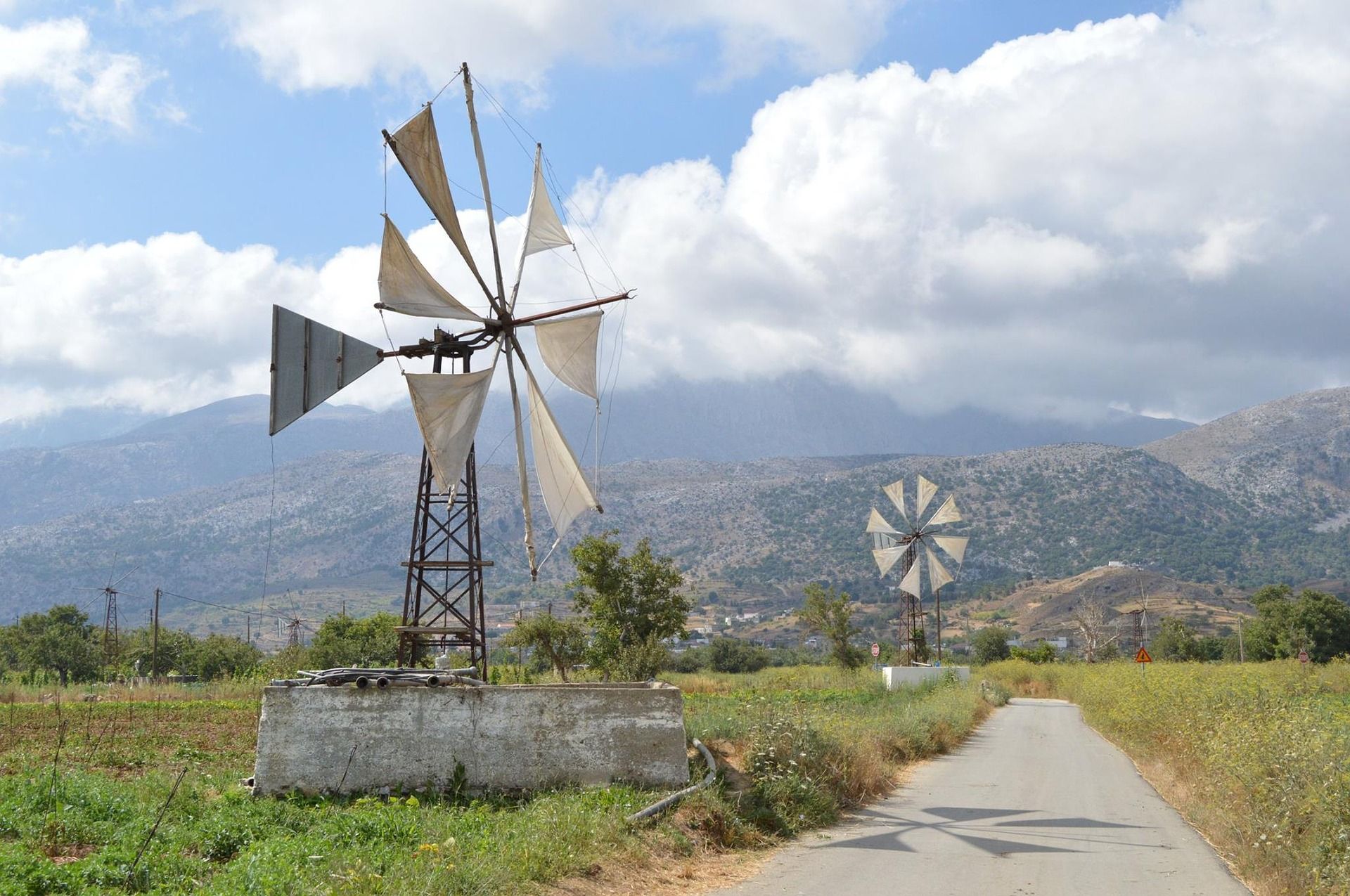 The prefecture of Lassithi is the least tourism-affected region in Crete. Apart from some tourist resorts, such as Ierapetra, Elounda, and Sitia, the rest of the villages remain calm and traditional even in the high season. Lassithi is famous for its plateau with windmills. There are many hotels and other family accommodations are located around these villages. And it is a nice place for hiking and biking. Sitia is added by UNESCO to its Geopark network. Currently, there are eight UNESCO-listed Geoparks in Greece, Sitia and Psiloritis are the ones in Crete.
Agios Nikolaos town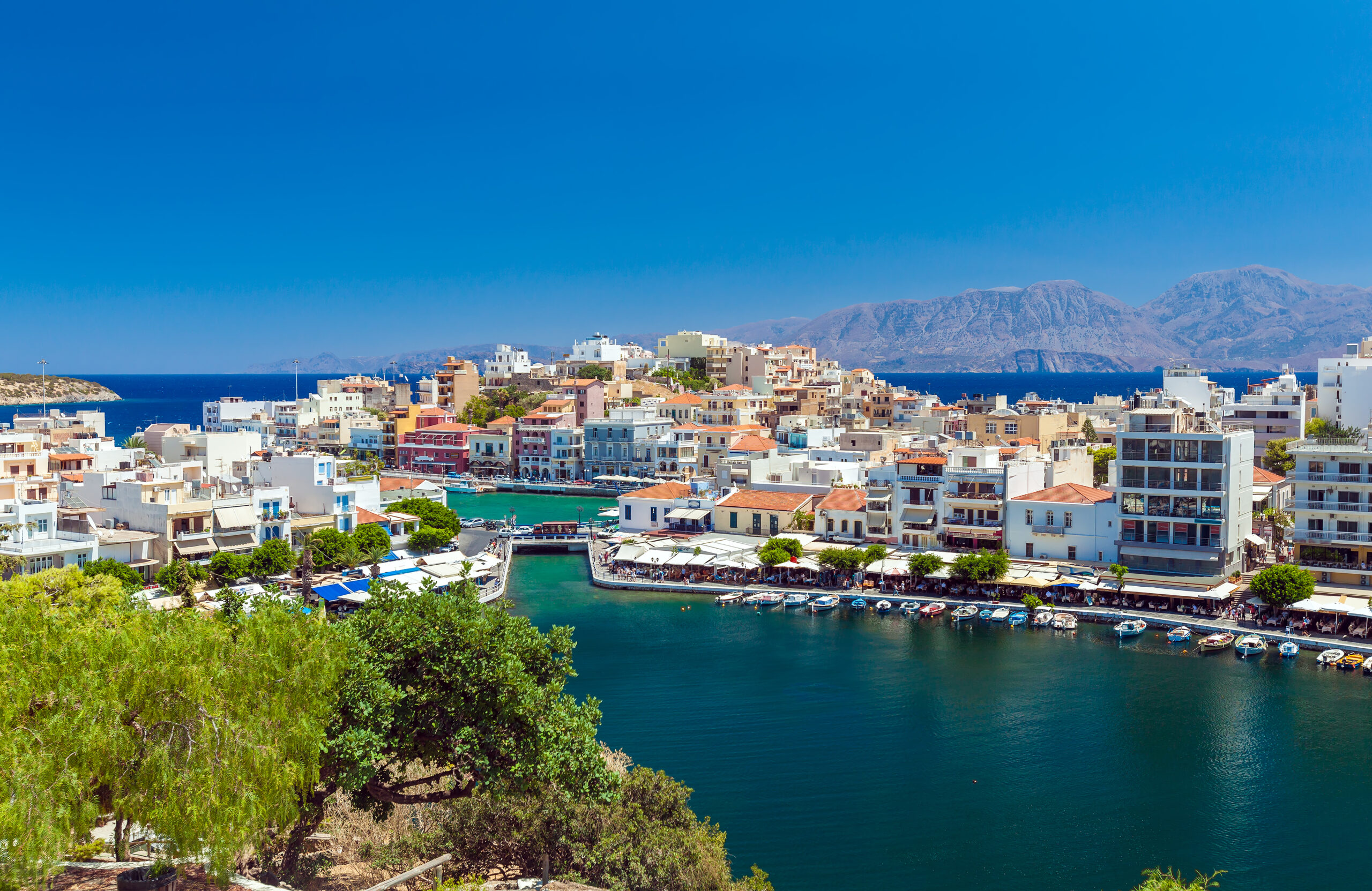 Agios Nikolaos is the capital of the Prefecture of Lasithi. In contrast to the rest of the area, Agios Nikolaos is one of the most highly developed tourist towns in Greece. It lies along the west of the beautiful Mirabello bay, ideal for a sailing trip or a romantic boat excursion. Agios Nikolaos is also a good base for visiting the famous Spinalonga island and the famous Cretan palm tree beach of Vai.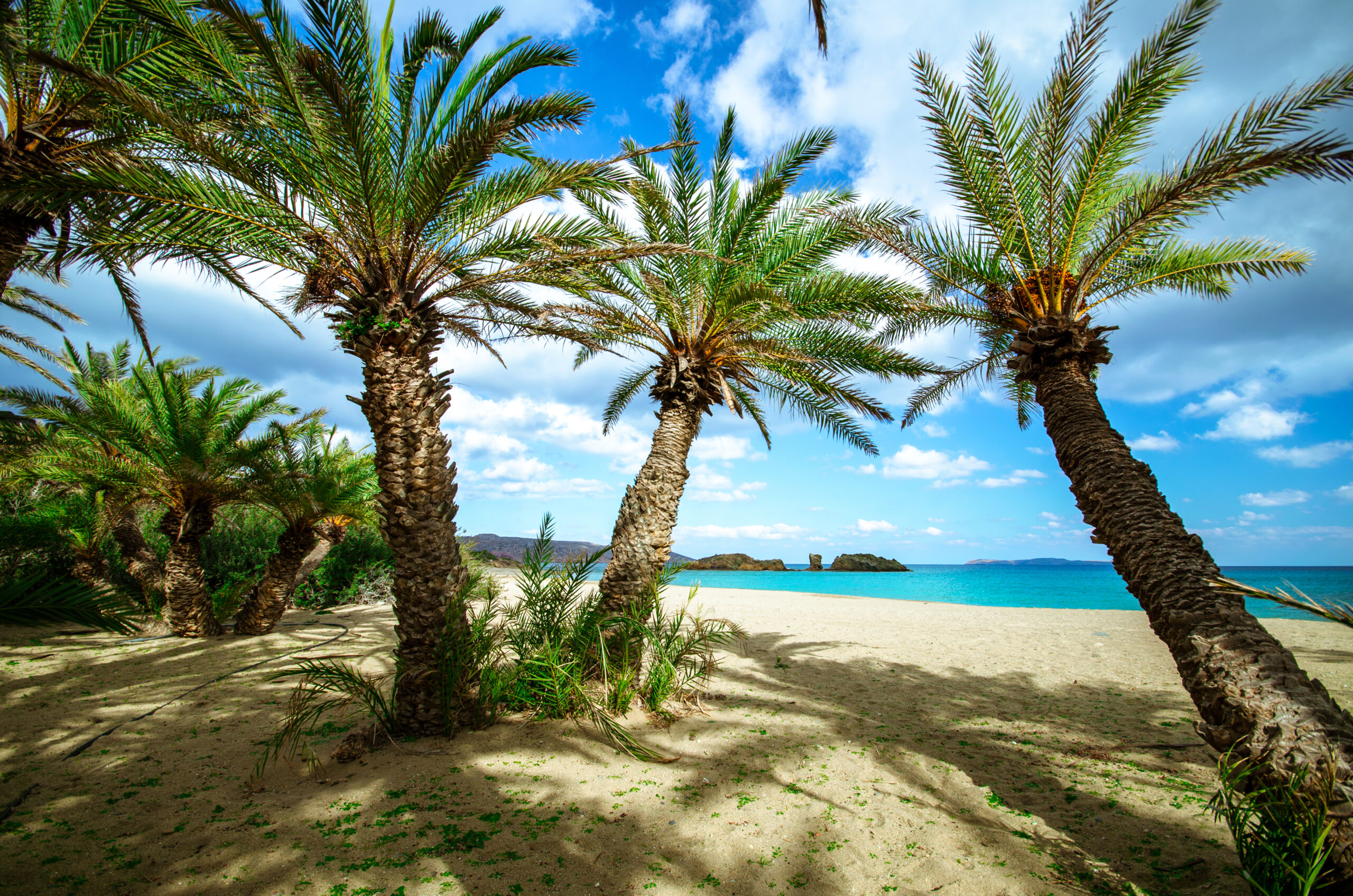 10 Reasons why you should visit Crete with the family
Greece is a fantastic country for family vacations. Part of this comes down to the natural warmth that Greeks show towards kids. Part is the fact that Greece is an incredibly safe country to travel in. Add in great beaches, warm waters, endless family activities, and a history dating back thousands of years, and you have the perfect family travel destination! Here are 10 reasons why we think that you should visit Crete with the family:
Crete offers many fun attractions for families, such as the Aquarium in Heraklion or the water parks in Chania and Heraklion.
The food in Crete is amazing because it is locally grown in a warm and sunny climate. You can find many vegan and vegetarian food options.
The infrastructure is well organized and Crete has two modern international airports
Kids will love the history and mythology of Crete, especially the mysterious labyrinth at the Minoan Palace of Knosssos in Heraklion.
There are many picturesque villages on the island, making it a great place for a road trip.
There is a large choice of interactive family experiences in Crete, such as Archaeology.
F

amily Hotels in Crete
We have handpicked our favorite family hotels in Crete and collected them in Best Family Hotels in Crete.
If you need any help with our accommodation in Crete, don't hesitate to email us. We are happy to help. New hotels are being built in Crete constantly and there is lots of choices all over the island.
For more impressions and inspiration, have a look at our Family Experiences_Greece Instagram. Under the story highlight 'Crete', you will find precious moments of family memories in Crete. Plus, we are constantly exploring new places!
Where to stay in Crete?
Hotel reviews
Things to do in Crete with Kids:
Best beaches of Crete